Market Day and Other Reasons to Visit Banon
To Market in Banon
Sometimes the best-laid plans have to be cast aside, and that was the case last Tuesday. After taking the dog for an early-morning walk and getting everything ready for a cycle out to Roussillon for breakfast, we started to get the bikes out, only to hear the rumble of thunder coming from the valley behind us. Looking around the corner of the house, the sky was black, and the first flashes of lightning could be seen in the distance, which is never a good start to the day. Continue reading here for their trip to Banon for the market a contributor post by Vaucluse Dreamer.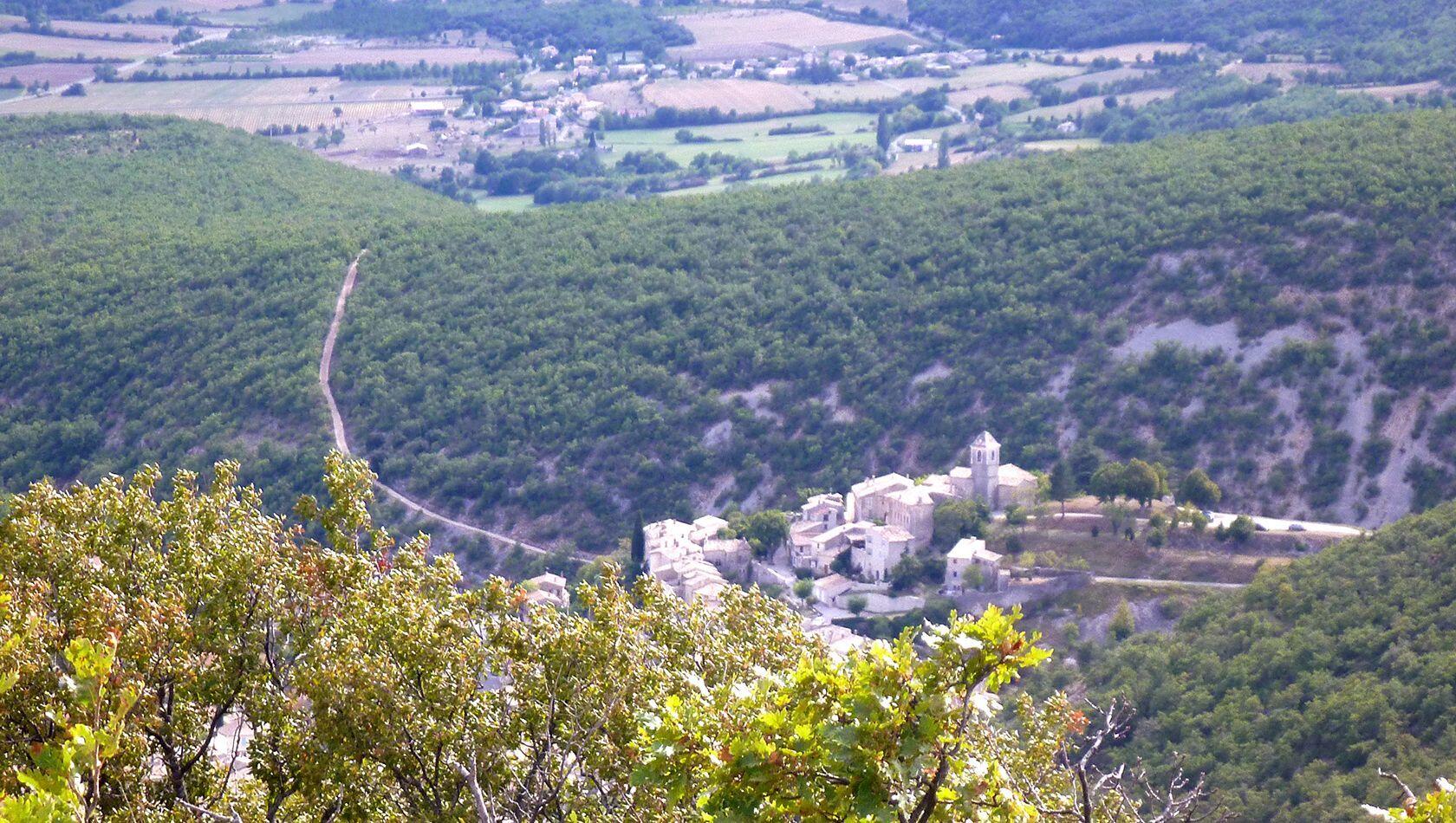 Tuesdays and Saturdays are market days in Banon a perched village in the Hautes-Alpes de Provence. In summer months, some streets are blocked off for the morning market to accommodate vendors. Market stalls include seasonal fruit and vegetables, local goat cheese (labelled AOC Banon), honey, bread and more ingredients for a warm goat cheese salad.
Here, is a comprehensive list of the markets in Provence and Côte d'Azur.
Reasons to Visit Banon
Banon is a small and charmingly authentic village with only 988 permanent residents, (according to 2016 numbers). Set on a rocky, hillside the view from Banon encompasses a long valley, with lavender fields at its "feet." Close to town is the plateau d'Albion, a popular grazing ground for local sheep and goats.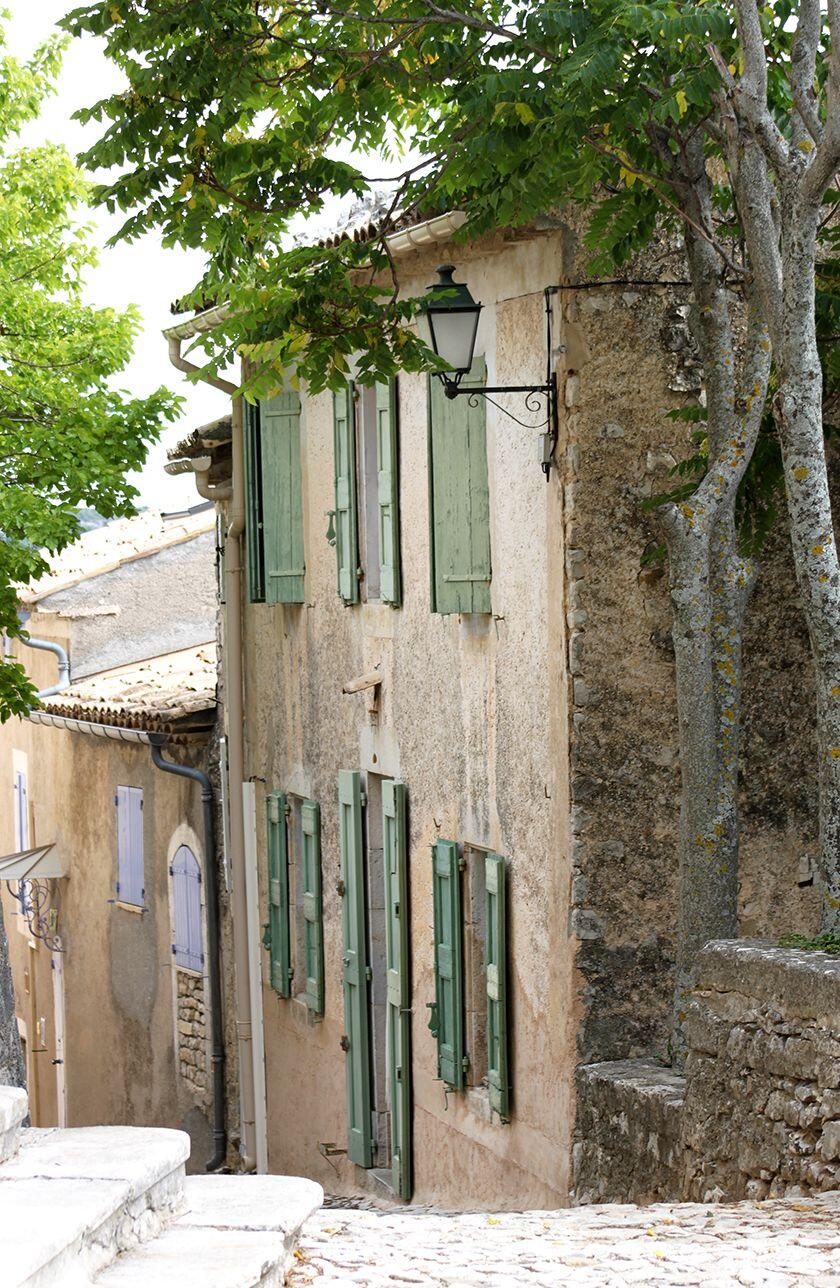 The View
The old town rests on a hilltop at 800 meters situated between the famous Mont Ventoux and Mont Lure. During lavender season, the fields below Banon are brilliant shades of purple and mauve.
There has been a settlement in Banon since medieval times. At the very top, of the village is an old 12th-century church that is now used for art exhibitions. Should the walk to the church not be enough exercise, there is a cross located on a hilltop overlooking Banon. The view from this point stretches forever.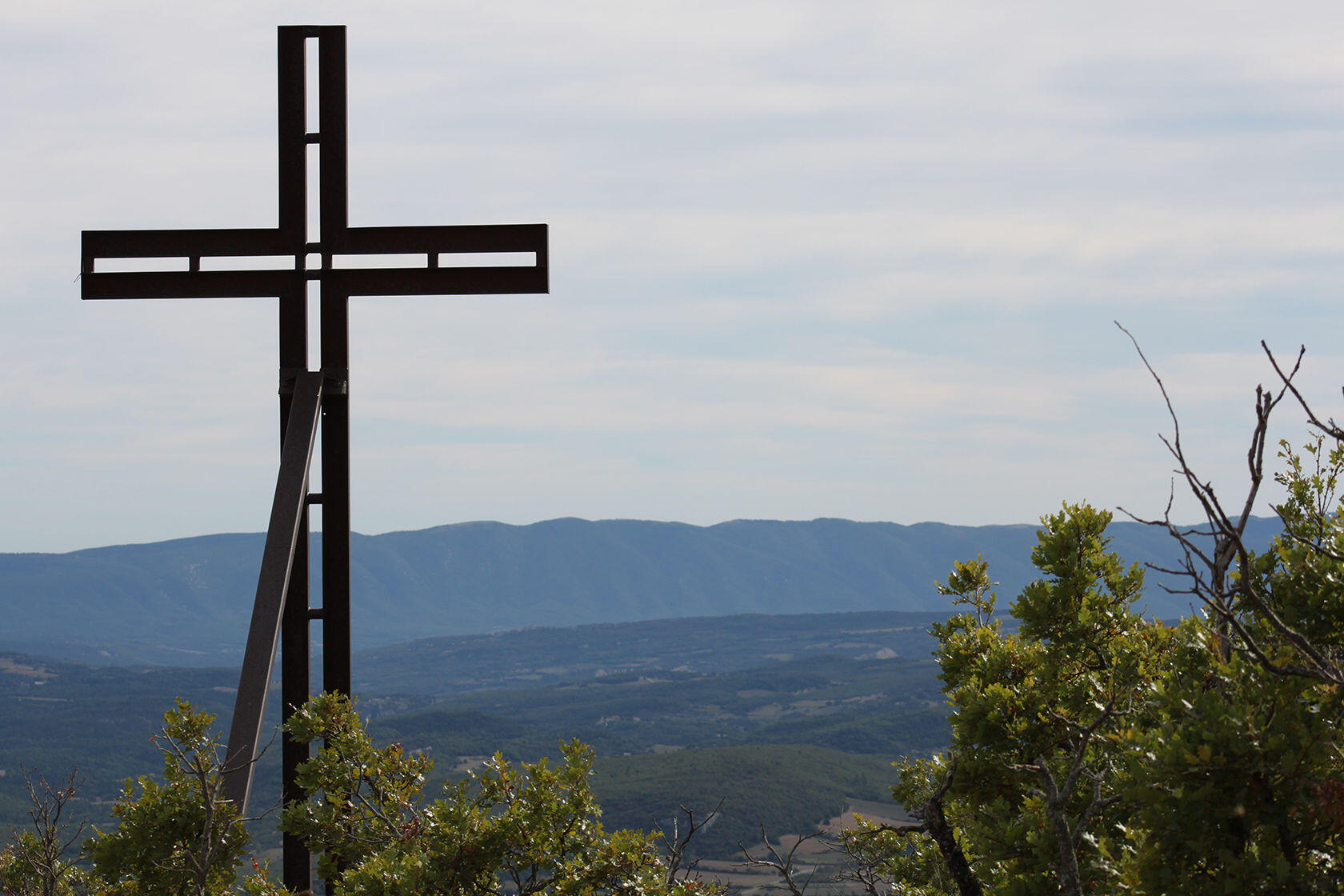 In the 14th century, the hamlet was protected by fortified walls, some of which can still be seen today. The town oozes with Provencal charm complete with cobbled streets accented by brightly painted shutters and flower boxes. Climbing the hillside from the main square are homes constructed with stone. Make sure to take a look at the Feudal Gatehouse (circa 1600) it is as a registered historical monument.
This village, like many in the area, was highly dependent on local agriculture, including silk production. The war years and economic changes created a rural exodus from Banon from 1841 to 1962, resulting in a significant population decline. However, that trend started to reverse in the 1960s, and the population has now stabilized.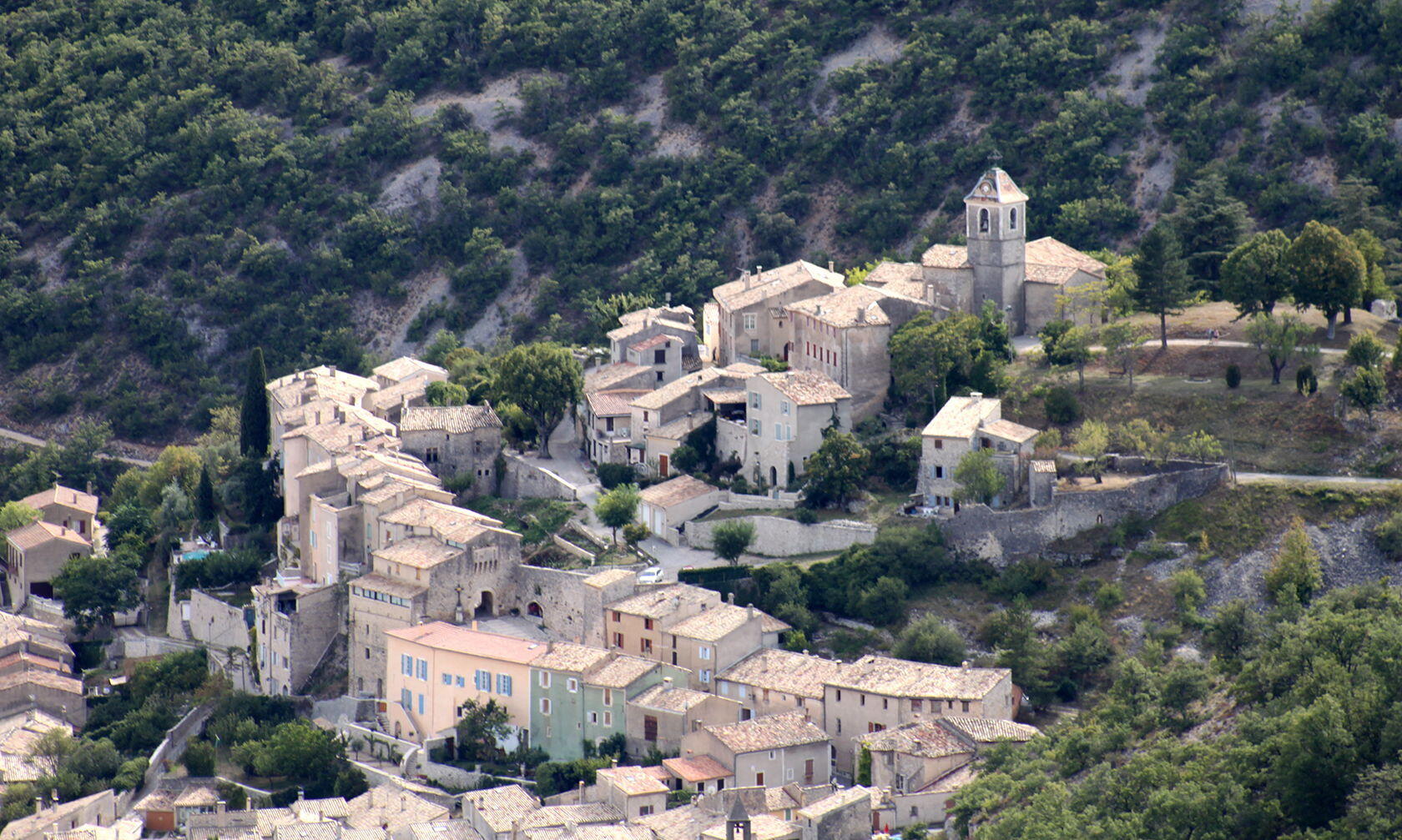 The Books
Discovering the 4th largest bookstore in France in Banon is surprising. With over 1-million title references and 180,000+ books in stock Librairie le Bleuet is worth a visit.
Place Saint Just
04150 Banon
Telephone : +33 (0)4 92 73 25 85
Open 365 days a year 10h-18h (extended hours in July and August)
The Goat's Cheese
The AOC (appellation d'origine controllée) label has been assigned to goat cheese from Banon since 2003. Known as "le Banon" this cheese is instantly recognizable by the chestnut leaf wrapper and raffia tie. Initially, the wrapping was for preservation purposes, but now the cheese is produced all year. Here, is how the pliage (folding of chestnut leaves) is done:
Of course, there is a festival to celebrate this local product – La Fête du Fromage – takes place on the 3rd Sunday in May.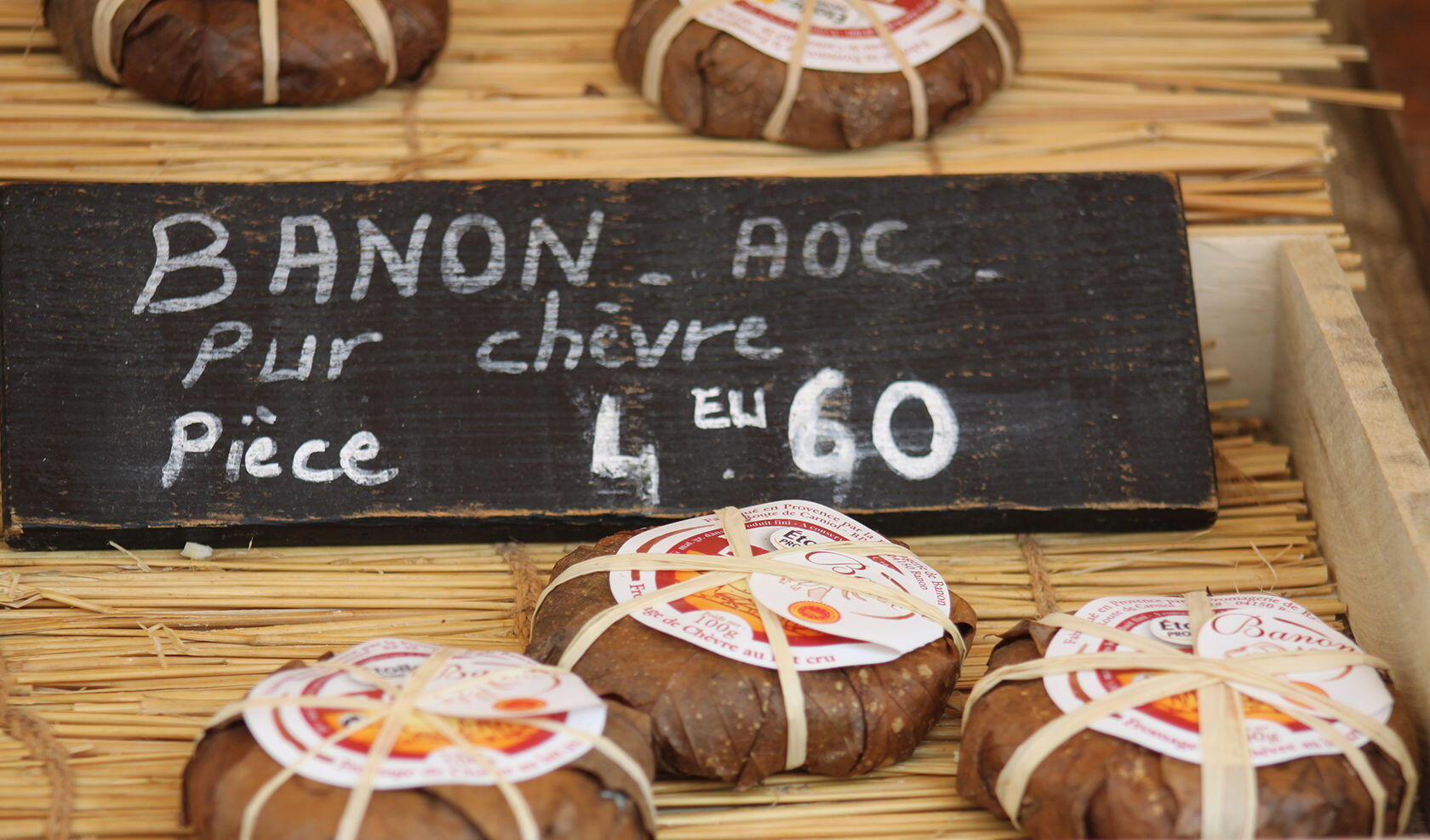 Visit the Fromagerie de Banon
Route Carniol
04150 Banon
Open Monday – Friday afternoons (14h30 to 17h30)
Fancy some charcuterie with your cheese? Stop by la Brindille Melchio.
Please share this with friends and family.