Uzes Holiday Apartment Rental in the Historic Centre
Historic Charm
Go on, allow yourself to be seduced by Uzes's ancient winding, cobbled streets, its golden stone and hidden squares… As an early Roman settlement and France's first Duchy, Uzes has attracted traders and visitors since antiquity. Today its airy squares and winding streets play host to a multitude of charming shops, restaurants, art galleries and artisans' ateliers as well as secret gardens and historical gems – all in the comfort of the delicious dappled shade of its ubiquitous plane trees and Medieval arches.
Everything is walkable in Uzes so there is no need for a car while you're here unless you want to explore the beautiful region.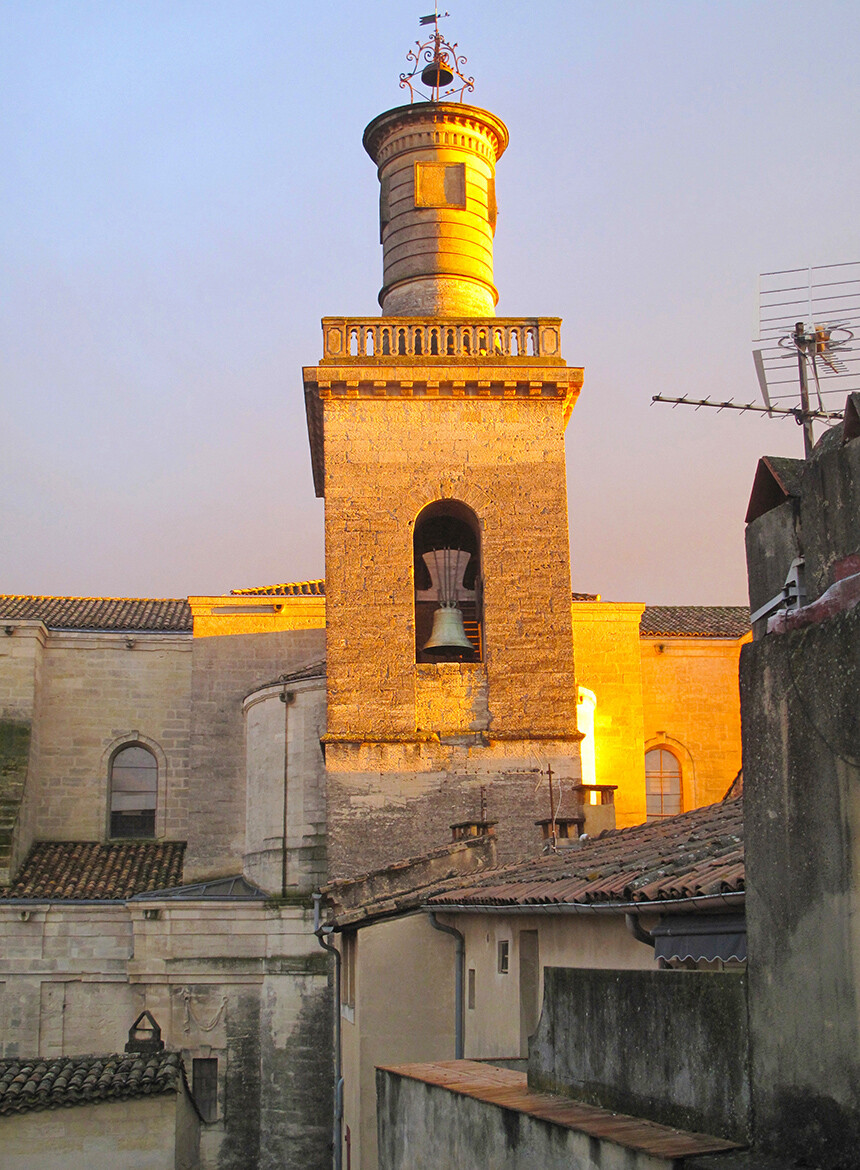 Central Location
Uzes Apartment is situated right in the historic centre, in a 700-year-old building with a front door that is 400 years old, and it overlooks everyone's favourite square – the Place aux Herbes. A unique place – not merely a holiday rental but a stylishly decorated home-away-from-home with all the comforts of such.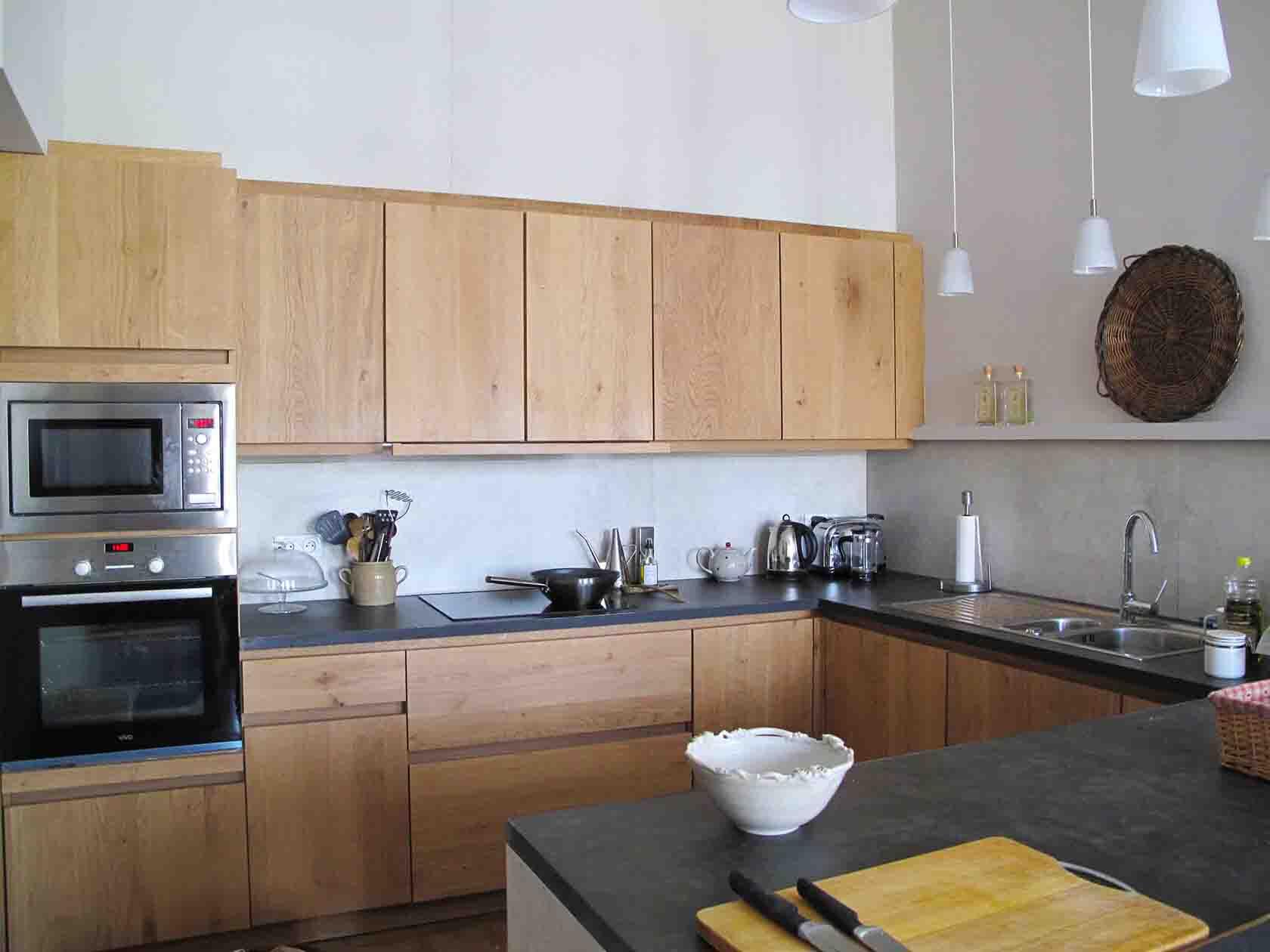 Comforts of Home
There are two (2) large bedrooms and two (2) chic bathrooms with large walk-in showers, and two (2) separate toilets. There's an extremely well-equipped, open kitchen with oven and microwave, fridge, freezer, dishwasher, hob and extractor fan, as well as every tool you may want and place settings for up to eight (8) people. There's also a laundry room with a washer and dryer as well as ironing facilities.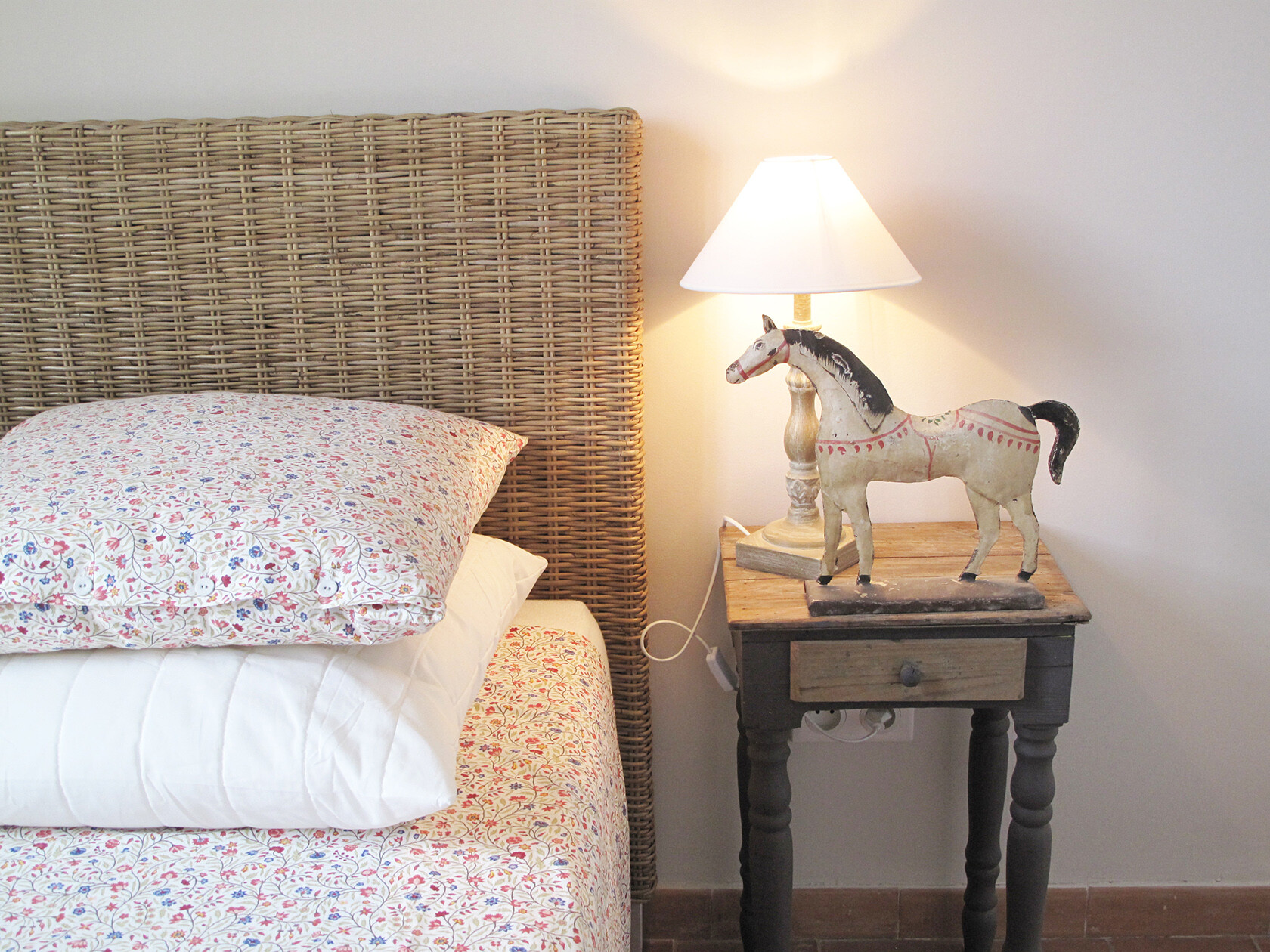 The bedrooms overlook a quiet private courtyard and the 1763 church of St Etienne. They offer king-size beds with memory foam mattresses and crisp bedlinens. Enjoy the view of Place aux Herbes with its ancient fountain and restaurant terraces from the large lounge and dining corner. There's comfortable furniture that includes two sofas, a computer corner and an extensive library with inspirational books on food, design, art, travel and architecture as well as classic literature. There are also plenty of good films on DVD, as well as original art on the walls.
Here is the website for additional details, availability and contact information.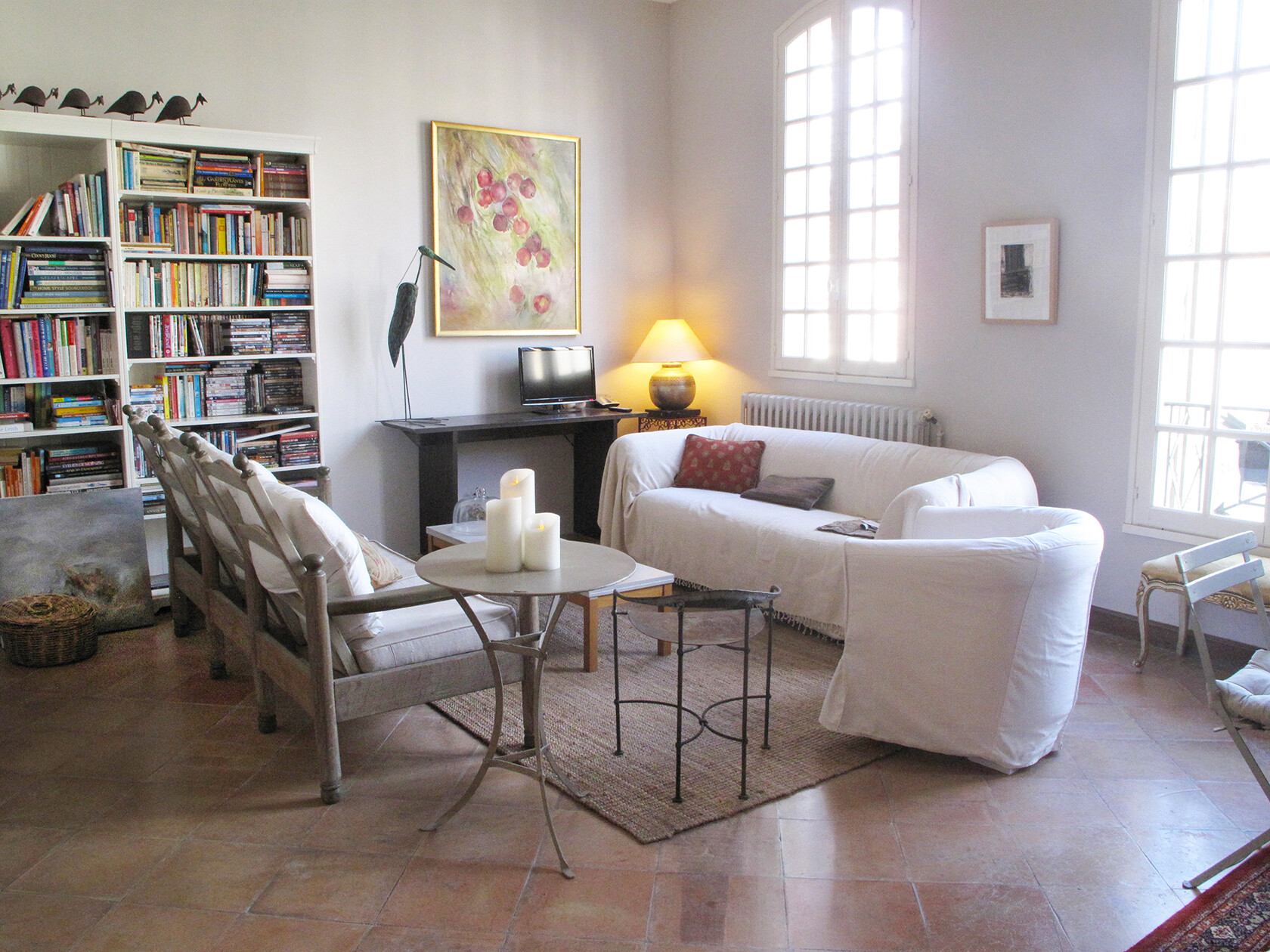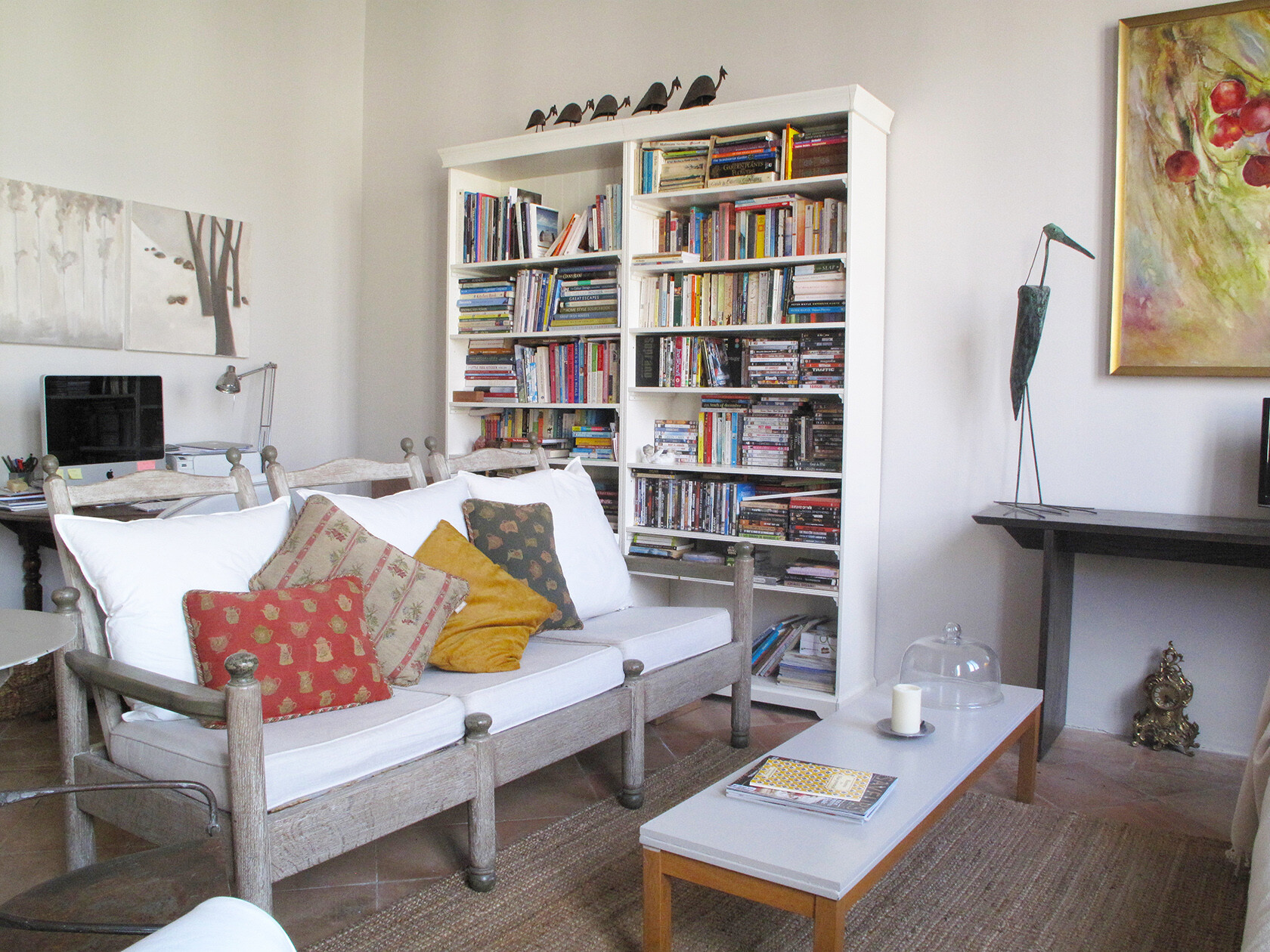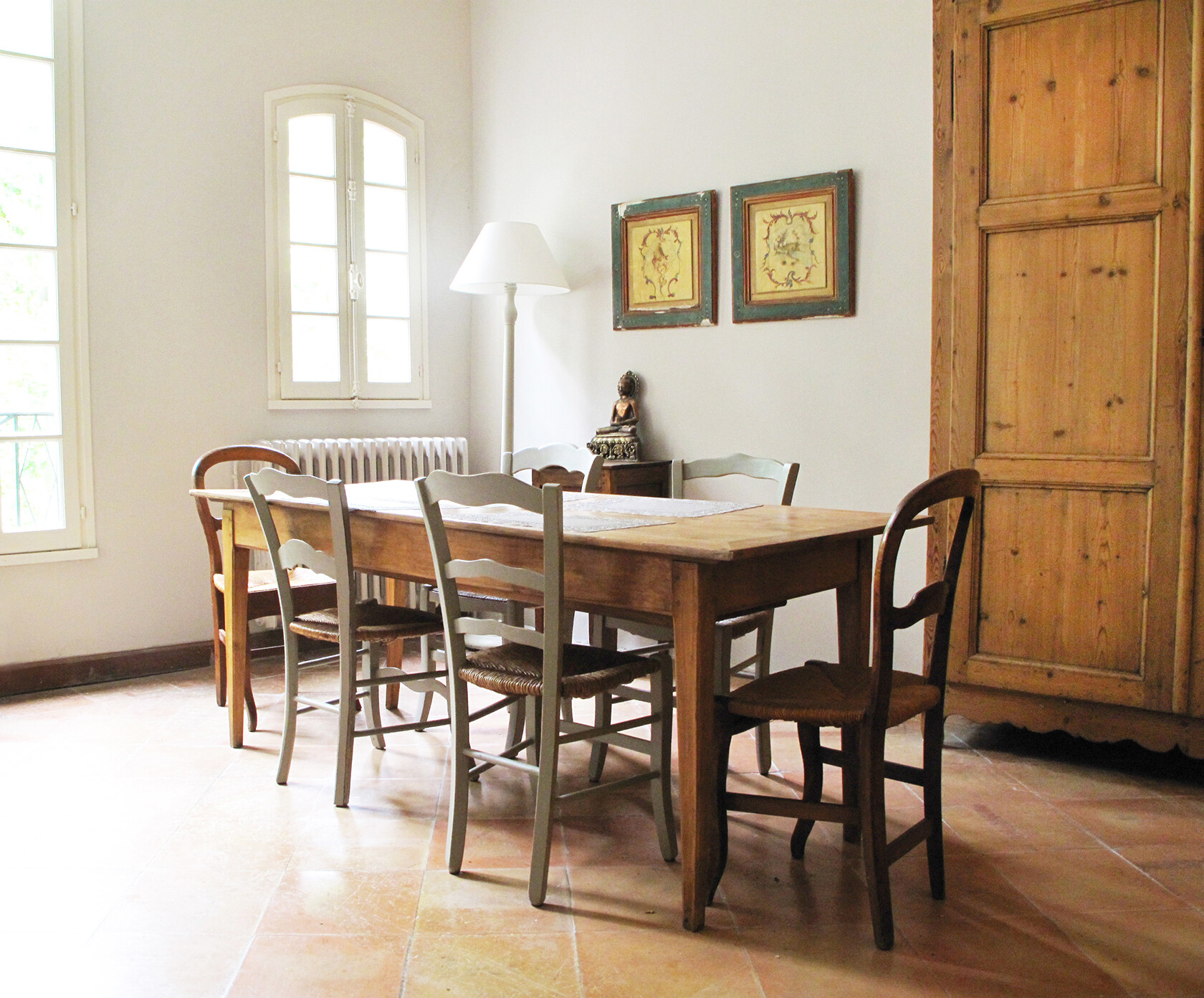 Uzes and Beyond Touring Ideas:
Food and Shopping: Saturday and Wednesday are the market days in Uzes. The Saturday market is the larger of the two. Grab a coffee or a bite to eat and enjoy the activity while you decide what to buy for dinner.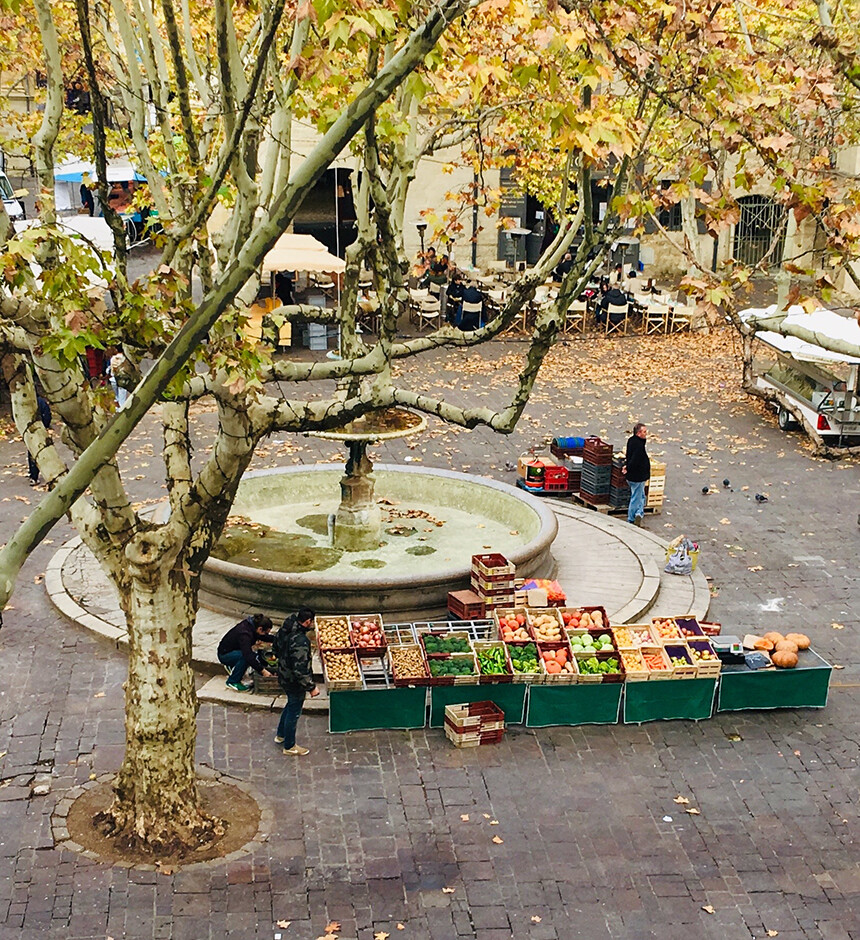 Visit: Château de Duché and its towers. Present-day, the Château is still occupied, by Jacques de Crussol the 17th Duke of Uzès and his family. Learn how his grandmother's foresight garnered state funding to restore and protect the heritage of Uzès and the Château into the future.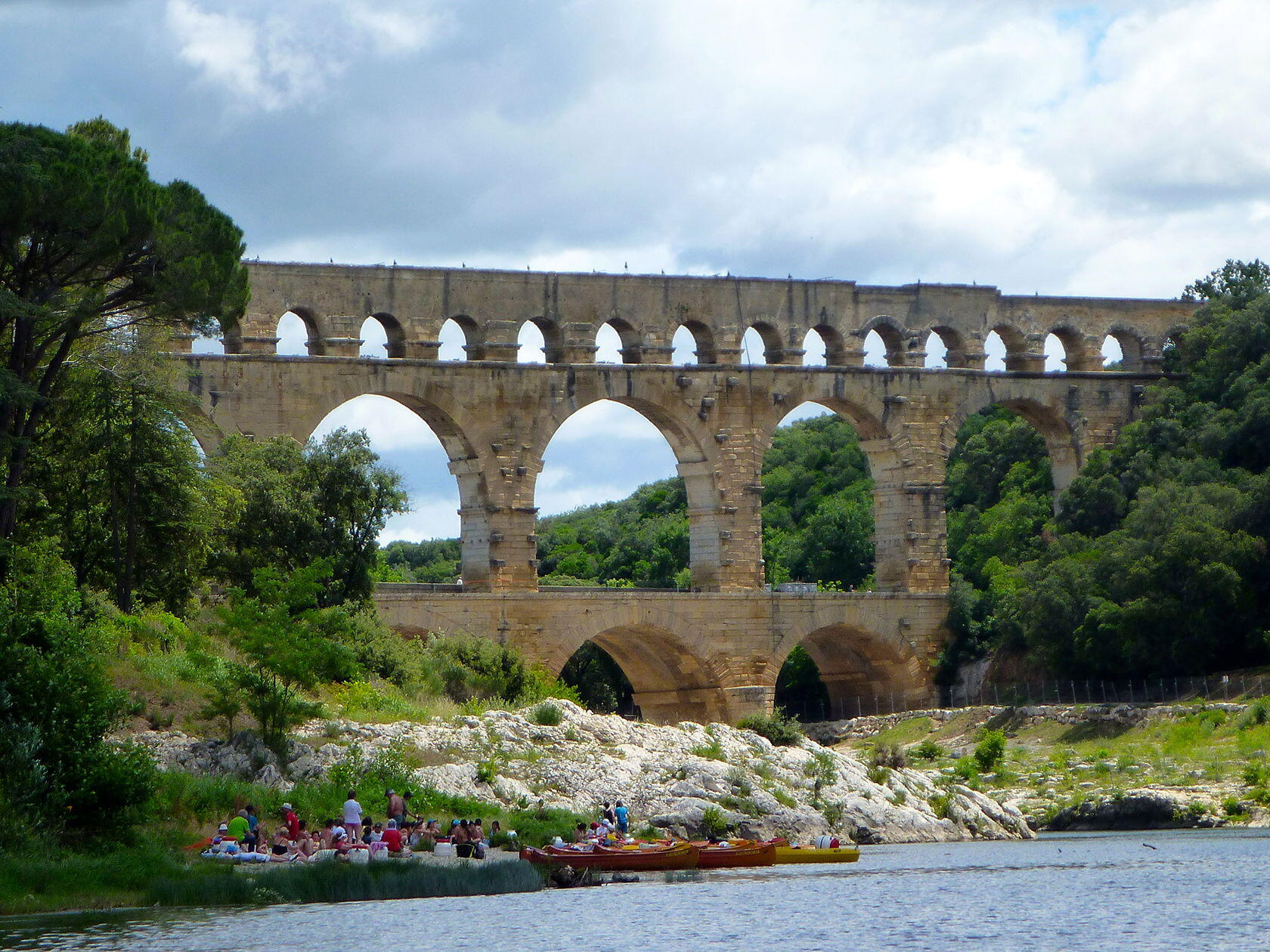 Roman Engineering: The Pont du Gard was part of the 50 km (31-mile) Nîmes aqueduct constructed by the Romans in the 1st century between 41 and 54 AD to bring fresh water from a spring near Uzès, the Fontaine d'Eure, to the Roman city of Nîmes where it was distributed to fountains, baths and private homes around the city.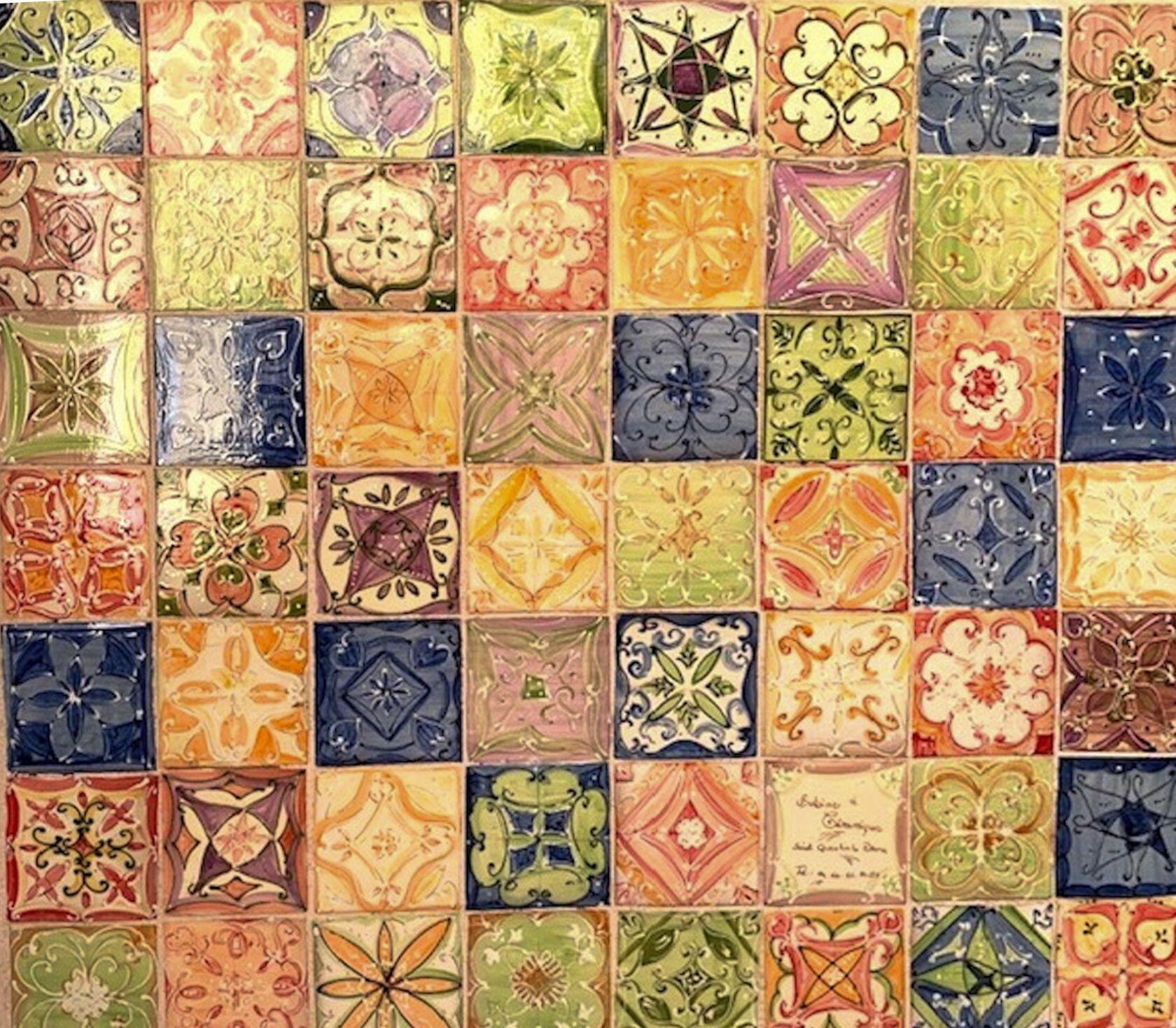 Pottery and Ceramics: Saint-Quentin-la-Poterie has had a history of pottery making for centuries. Kilns for baking clay date back to the 13th century here. Today, the town is full of ceramic artists' workshops. The vestiges of a potter's kiln dating from the 12th or 13th centuries indicate that the pottery industry there is ancient. The village experienced its heyday in the Middle Ages when the popes in Avignon ordered their floor and wall tiles and other objects from the potters of Saint Quentin.

Take a Cooking Class. Le Pistou Cookery School is centrally located in Uzès, right next to the tourist office and the main boulevard. The one-time garage was wholly transformed into a bright, lofted space equipped explicitly for cooking classes. The large, open kitchen well-suited for cooking demonstrations and for class participants to join the action. Read more.
Step Back in Time: Turn back the clock 36,000 years. The Grotte Chauvet 2 is a UNESCO World Heritage Site at Caverne du Pont d'Arc. The site opened to the public in 2015. It includes a 3,500 m2 (38,000 sqft) replica of the cavern and the prehistoric art found on its walls. In addition to the cavern experience, there is an interpretive centre, cafeteria-style restaurant and boutique.