Black Truffles and Fête de la Truffe in Uzès
Uzès Truffle Festival Activities
Let me set the stage …
Sunday morning, under a bright sunny sky, there was a brisk mistral wind blowing across the main plaza in Uzès, Place aux Herbes. Crowds of couples, families, and singles were scurrying towards the centre of the plaza to join in on the Black Truffle Festival festivities. In the square, there was a huge tent and dozens of little food stands, each filled with vendors with their renditions of truffled delicacies. Continue reading here to see the fun festival photos.
Truffle Hunting
To better understand black truffles we have to start with the hunt. In Provence, most truffle hunting involves dogs trained to search and dig for truffles. Together man and dog find the rare and distinct black truffles near oak trees. The dogs dart in and out of the trees, as the truffle hunter (caveur or rabassier) scans their movements watching to see where, and if, they start to dig. A single word, the command to stand down, the dog steps aside allowing his master to take over. Gently loosening the dirt, the farmer extracts what appeared to be a lump of coal, a black truffle the size of a toddler's fist.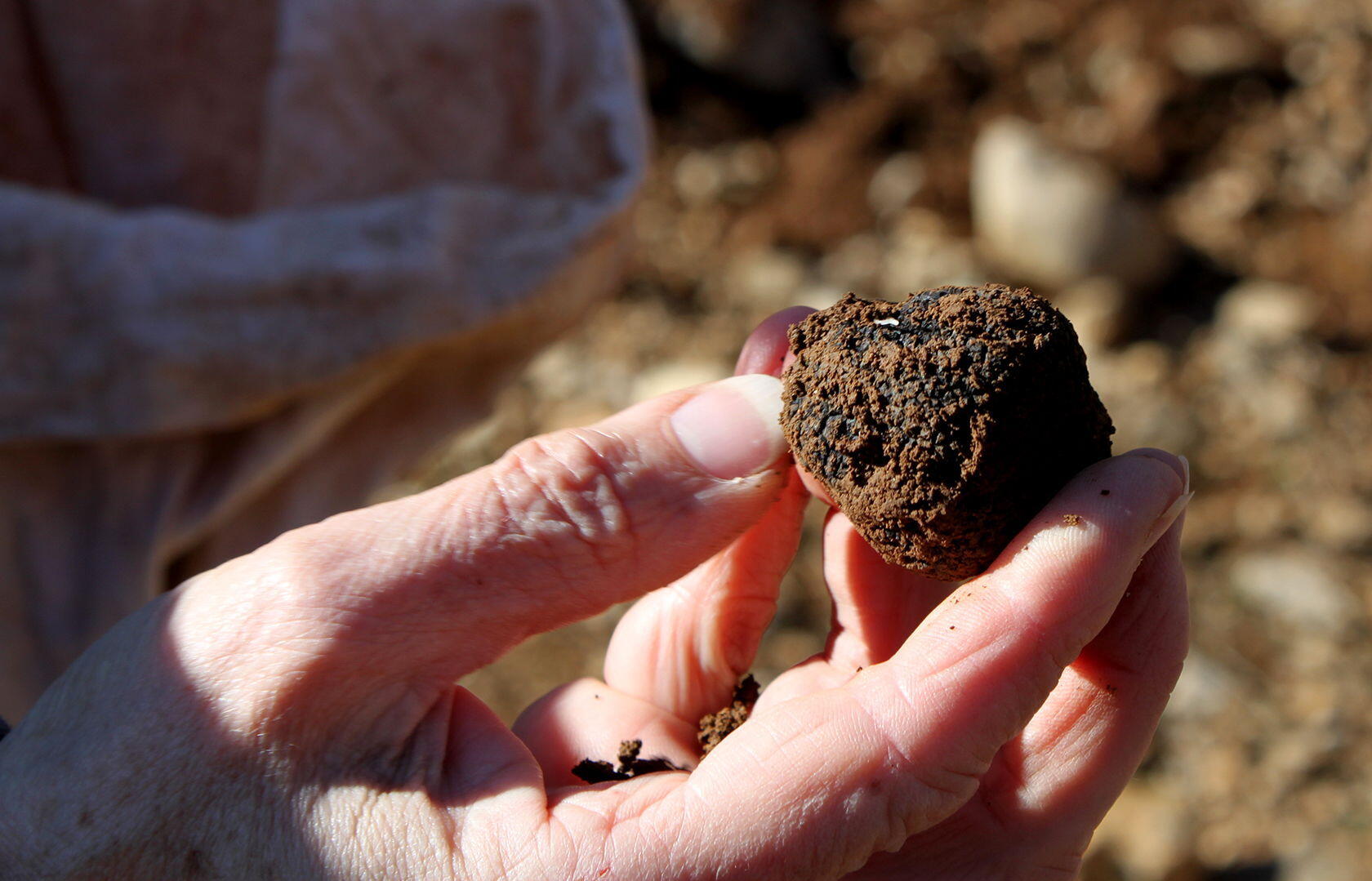 Truffles often have a symbiotic relationship with oak or hazelnut trees. The roots provide carbohydrates to the fungi spores. Typically, the black truffle season in Europe is from November through early March. There is a peak in market demand around the holiday period in December. A good quality truffle wholesale price runs 400-1000€ a kilo, and retail buyers pay 2-3 times that number. For chefs, truffles are sacred and have a significant market value.
Truffle Markets
It's not uncommon to find truffles at local markets in Provence during the fall and winter months. During the peak months, November through March some villages have special truffle markets. Some years you might see black truffles at a summer market, although tasty these truffles are considered much lower quality (and lower price) than the "millionaires mushroom."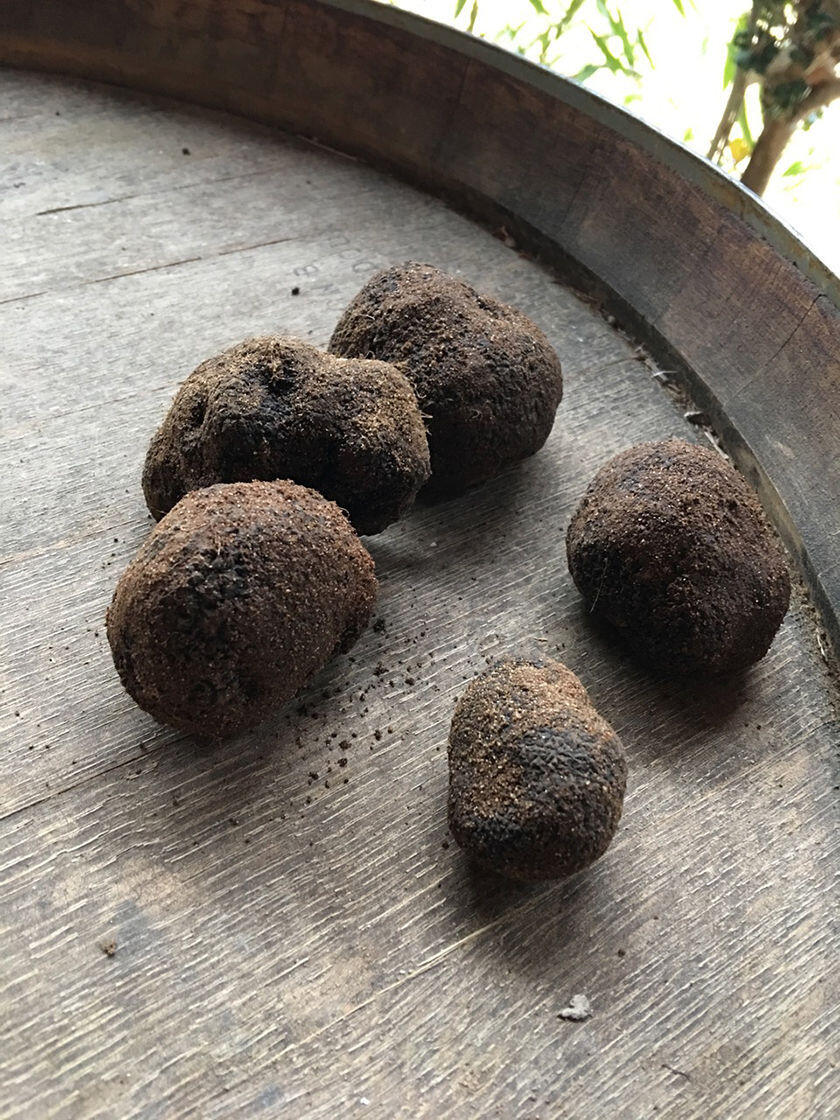 For the last few years, black truffles have sold at around 1000€ a kilo. Reliable markets like Uzes, have the truffles inspected and vetted to make sure that you don't risk being bamboozled into buying heavy, clay-covered or even fake Chinese specimens for an exorbitant price. Its season starts in December and finishes in March.
Click here for details on the locations and days for truffle markets in Provence.
Here is a list of truffle markets and festivities in Occitanie.
Uzès Truffle Festival
Since 1994, the Uzès Truffle Festival – Fête de la Truffe – takes place over a weekend in mid-January. The festivities draw curious crowds, gourmet aficionados, and several pigs with a strong sense of smell. Festival events kick off on the Friday night with a Soirée Vigneronne (Winegrowers' Evening ) when local winemakers present their wines. Saturday evening, la Soirée Bodega, is a chance to taste truffle dishes paired with wines from the Cuvées of the Vignerons du Duché d'Uzès in a casual setting. On Sunday morning, festival activities begin early with the whole day dedicated to the "black diamond."
Truffle Recipes:
The thing about truffles, is they are an expensive and fragile ingredient. Truffles are best consumed relatively quickly after they are found and served in recipes that do not overpower the earthy flavour of the fungi.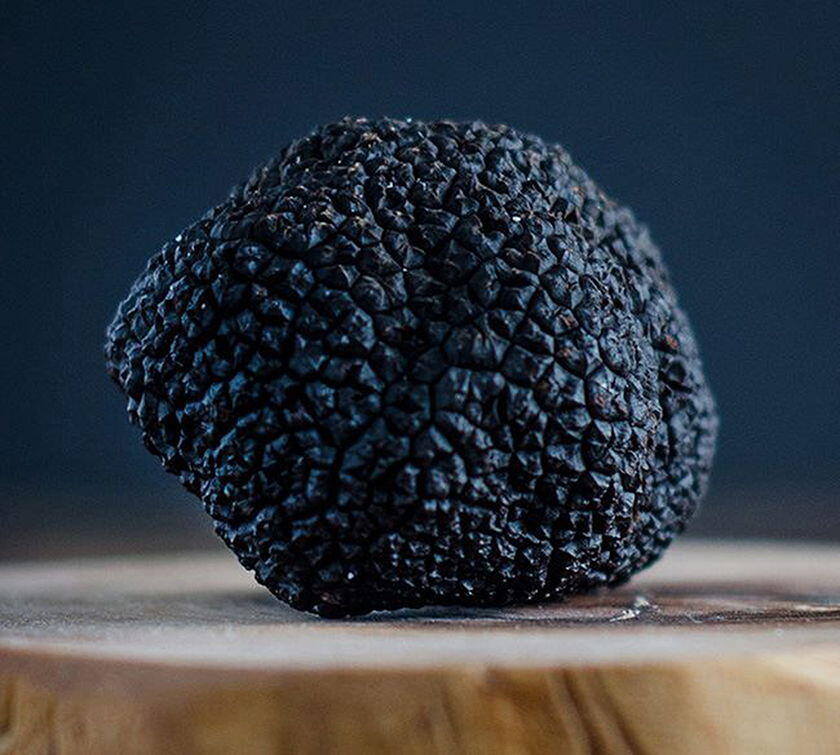 For most of us, truffles are simply a luxurious treat, one that perhaps borders on hedonistic gluttony. And not many of us can afford them very often. Because of their exorbitant cost, truffles are shaved into very thin slivers, then added to pasta and egg dishes or stirred into risotto, on top of thinly sliced beef and shellfish – its decadent perfume pervades everything it comes in touch with. Place them in a bowl with some eggs and the eggs absorb their scent through the shells. Risotto rice does the same.
Here are a few ideas:
Chicken with Truffles and Mushrooms
Truffles are a unique, rich component that can elevate any dish. This recipe is a surefire way to impress with a meal that tastes like it's straight out of a 5-star kitchen.
Check out this recipe

Black Truffle Scrambled Eggs (Brouillade aux Truffes)
The hardest part of this recipe might be getting your hands on some fresh black truffles. Sophie used the traditional bain-marie method for super creamy and fluffy scrambled eggs.
Check out this recipe

Truffled Devilled Eggs
Devilled eggs are really appetizers with a sightly bit old fashioned touch until you add truffles!
Check out this recipe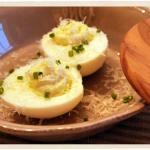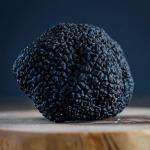 Spaghetti with Eggs and Truffles (Lu Spaghetti a L'Ou)
Truffles are an excellent addition to just about everything. Their earthy flavours marry perfectly with rich, creamy dishes. The pasta recipe comes from disgraced former Nice mayor Jacques Medecin. I may have forgotten the scandals embroiled his career, but I remember his wonderful cookbook celebrating Nicoise cuisine. So I modified the recipe slightly from Jacques Medecin's original.
Check out this recipe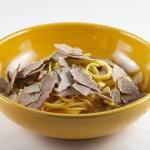 Mushroom and Black Truffle Omelette
Delicious and easy a quick lunchtime meal or light dinner.
Check out this recipe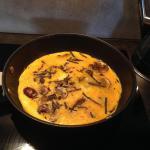 Truffled Brie is Cheese Heaven
Serve this as an appetizer or with your cheese course.
Check out this recipe