Recipe for Financiers a Sweet French Treat
Almond and browned butter are the main ingredients of a little French pastry called a financier. Originally, these pastries were called visitandines, named after the order of French nuns who created the recipe in the Middle Ages. I'm not sure in what shape the Sisters of the Visitation made them but, in the late 1800s, they were made by a bakery in the finance district of Paris as little rectangular cakes in the shape of gold ingots, thus the name financiers. Continue reading here to learn more about the history of these sweet treats.

French Almond Financiers (Visitandines)
Delicious sweet small cakes
Ingredients
5

tbsp

Unsalted Butter

3

oz

Finely Ground Almond Flour

roughly 3/4 cup

4

oz

Sugar

1/2 cup plus 1 tbsp

2

tbsp

All-purpose Flour

pinch

Sea Salt

3

oz

Egg Whites

roughly 1/3 cup
Instructions
Heat oven to 375°F (190°C). Prepare a 24-cup mini-muffin pan with baking spray (the kind with flour).

Melt butter in a 10-inch skillet (don't use a nonstick skillet — it makes it hard to see when the butter is brown) over medium-high heat. Cook the butter, stirring and scraping constantly with a spatula until butter is dark golden brown and has a nutty aroma — about 3 minutes. Immediately transfer butter to a heat-proof bowl and set aside.

Whisk together almond flour, sugar, all-purpose flour, and salt in a medium bowl. Add egg whites and combine using a wooden spoon or rubber spatula until the mixture is smooth. Stir in butter until fully incorporated and the mixture is smooth. Divide batter evenly among muffin cups (about half to two-thirds full).

Bake until edges are well-browned and tops are golden — about 13-14 minutes, rotating the pan halfway through. Remove the pan from the oven and immediately invert a cooling rack on top of the pan. Invert rack and pan, and carefully remove the pan. Turn the cakes right side up and let them cool for 20 minutes before serving.

They last for several days in an airtight container but are best eaten the day they are made. Once they are in a container, they lose the crispy edges, but the flavour is still wonderful.
Classic French Cookies: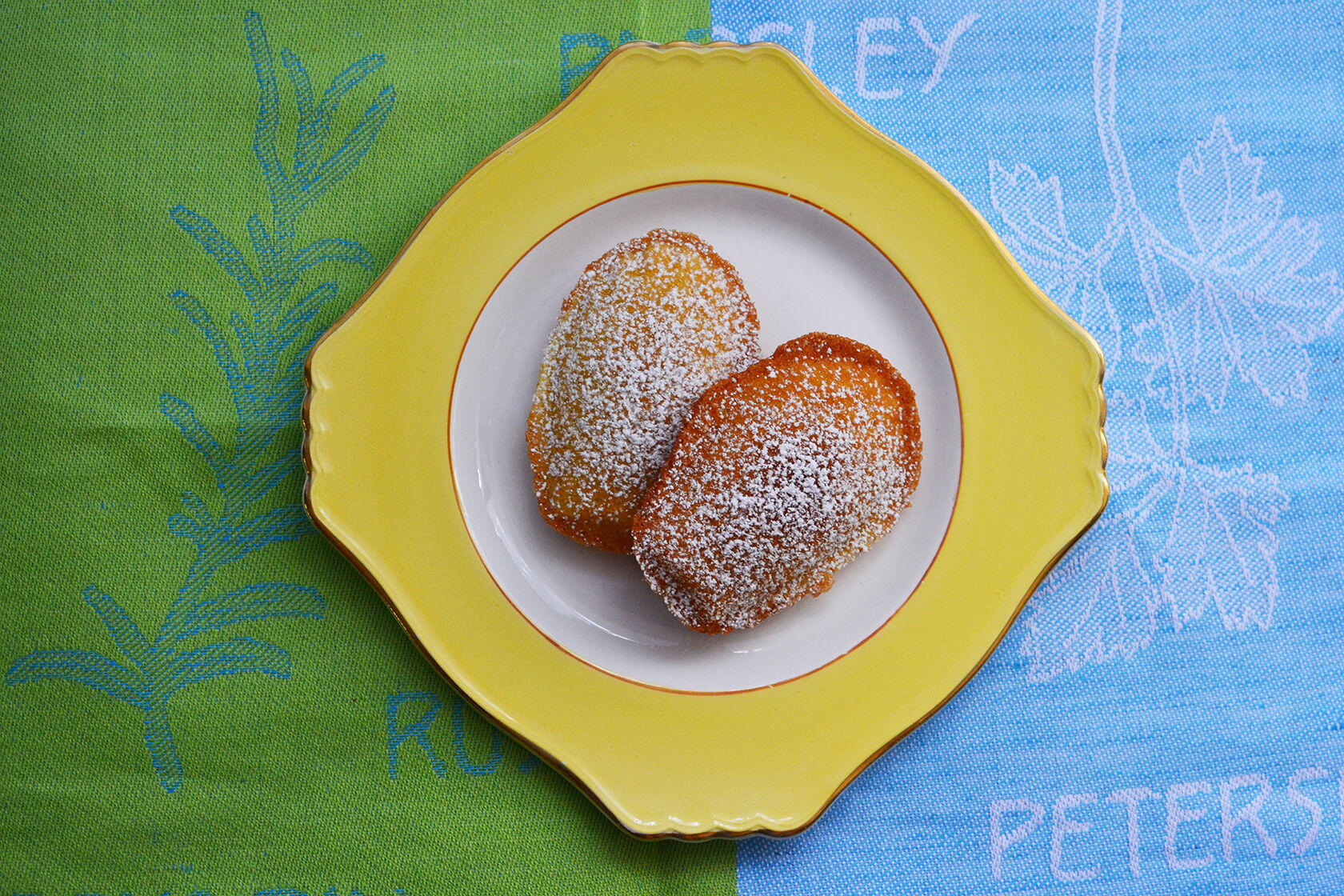 Madeleines a Classic French Recipe
Sweet Citrus Clementine Flavoured Madeleines
Croquants – Croquets a Provencal Christmas Dessert