Chocolate Macarons with Chocolate Ganache a Sweet French Treat
Chocolate Macarons are no longer confined to the fancy patisseries in Paris, you can make them at home. If you search for a macaron recipe, Google will turn up over 600,000 possibilities. Rather than dive deep into the internet pages we turned to Gilles Conchy who is also known as the Provence Gourmet. A native of Provence, who returned to the South of France, in recent years, after a stay in Southern California. Conchy runs small group cooking classes, market tours and private function. His focus is fresh ingredients and traditional recipes, but certainly won't shy away from a sweet treat like chocolate macarons with a chocolate ganache filling.
Here is the link to Provence Gourmet cooking classes, you won't be disappointed.
Image Credits: Photos provided by clients of Provence Gourmet cooking classes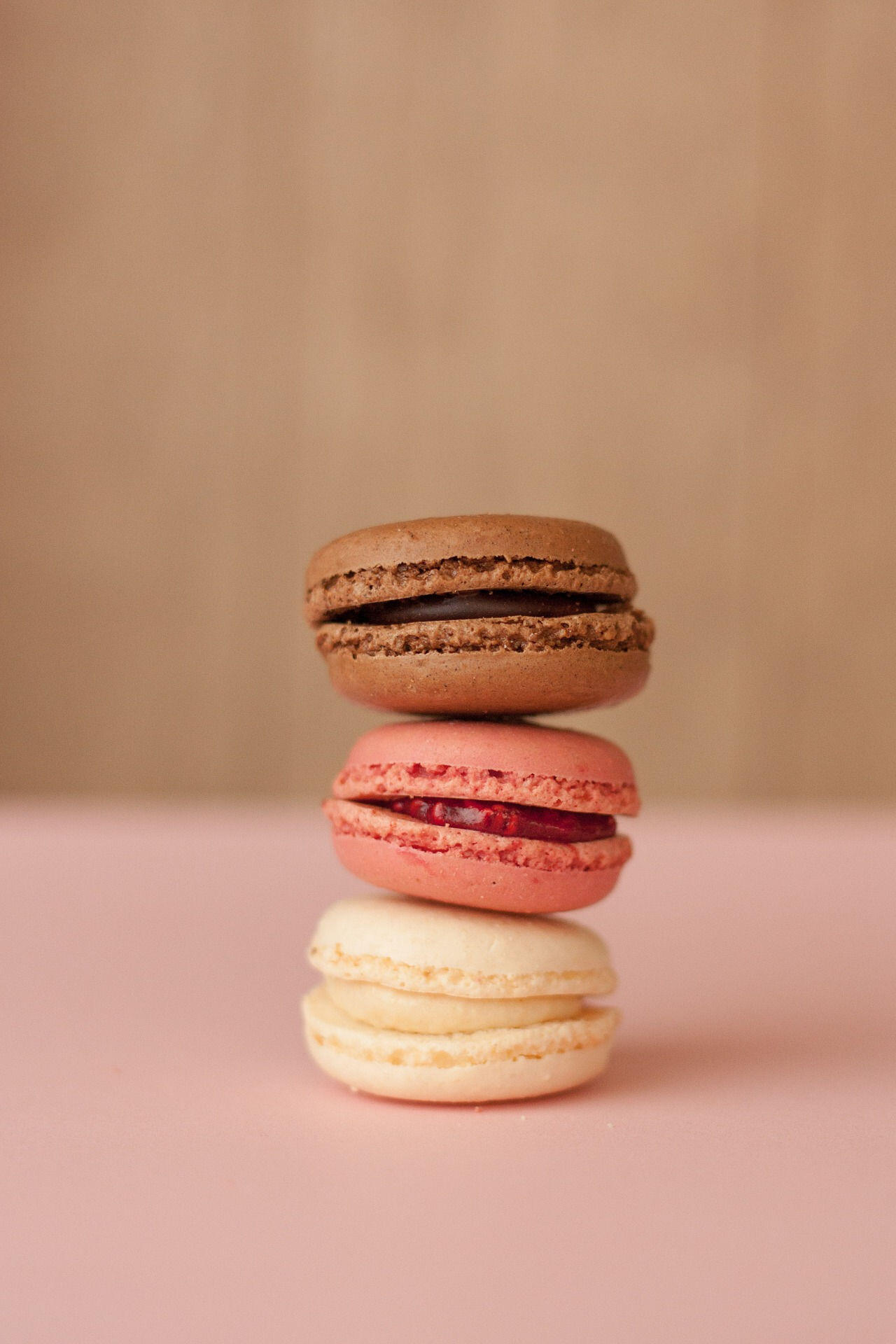 Chocolate Macarons
This a family recipe from Gilles Conchy's cousin FLEUR. There are a few steps to make French-style chocolate macarons with chocolate ganache filling, but it is a fun hands-on recipe and one that your family (and guests) will thank you for making the effort.
Ingredients
For the Ganache (chocolate filling)
5.3

oz

Soft butter

5

oz

Dark Chocolate (70% cacao)

or 6 oz of milk chocolate

.37

fl oz

whole milk
For the cookies
17

oz

icing sugar

9.4

oz

Almond powder

1.4

oz

Chocolate Powder

7

Egg whites
Instructions
Ganache Preparation:
With the back of a fork work on the butter to obtain a smooth and soft consistency.

Mince finely the chocolate and pour a little at a time in warm milk while you keep stirring.

When chocolate and milk are one, set this mix temperature below 160F° and start adding the butter.

Shortly stir and mix until smooth, to obtain a soft consistency.
Shell Preparation:
In a fine strainer (sieve), filter the sugar, the almond powder and chocolate into a bowl.

Beat the egg whites until stiff and quickly powder the previous mix on those and start softly mixing with a soft spatula. Minimal mixing, but you need a homogeneous (consistent) paste that looks like melted cake dough.

Fill a pastry pocket with the mixture and form 1 inch size "coins" on a parchment paper laying on a flat baking tray.

Leave 1 inch distance between each Macaron "coin."

Wait 15 minutes before putting the tray in a pre-heated oven at 280F°.

Cook during 10-12 minutes leaving your oven door with a little opening (use a wooden kitchen spatula or spoon).

As soon as your tray is out of the oven, lift the parchment paper in one corner and pour ½ a glass of water on the hot tray. That will help the macarons to detach better from the paper. The shells should be soft inside, but slightly crunchy on the outside.

Leave the shells to cool down a bit.

Take two shells and join them like a little sandwich with the chocolate ganache.

On a plate powder them with a little chocolate powder for decoration.
Notes
Once prepared, wrap your Chocolate Macarons with a plastic film and leave them in a fridge for 48H ! I was never able to wait that long.
If you don't like chocolate, feel free to experiment with other ganache flavours (strawberry, vanilla, caramel and so on.)
All rights reserved. Perfectly Provence articles and other content may not be published, broadcast, rewritten (including translations into other languages) or redistributed without written permission. For usage information, please contact us.
Syndication Information
Affiliate Information
As an Amazon Associate, this website earns from qualifying purchases. Some recipes, posts and pages may have affiliate links. If you purchase via these links, we receive a small commission that does not impact your price. Thank you in advance for supporting our work to maintain Perfectly Provence.