Provence Bouches du Rhône Romans to Modern Day
The Rhône and Durance rivers are like bookends creating fluid boundaries of the Bouches du Rhône (mouth of the Rhône) while providing irrigation for the department's agricultural land. After an 800 km journey from its source, the Rhône Glacier in Valais, Switzerland, the Rhône River yawns lazily into the Mediterranean Sea. For many visitors, the Bouches du Rhône is their arrival point in Provence, whether they arrive by plane into the Aéroport Marseille Provence in Marignane or by train to Avignon, Aix-en-Provence, or Marseille.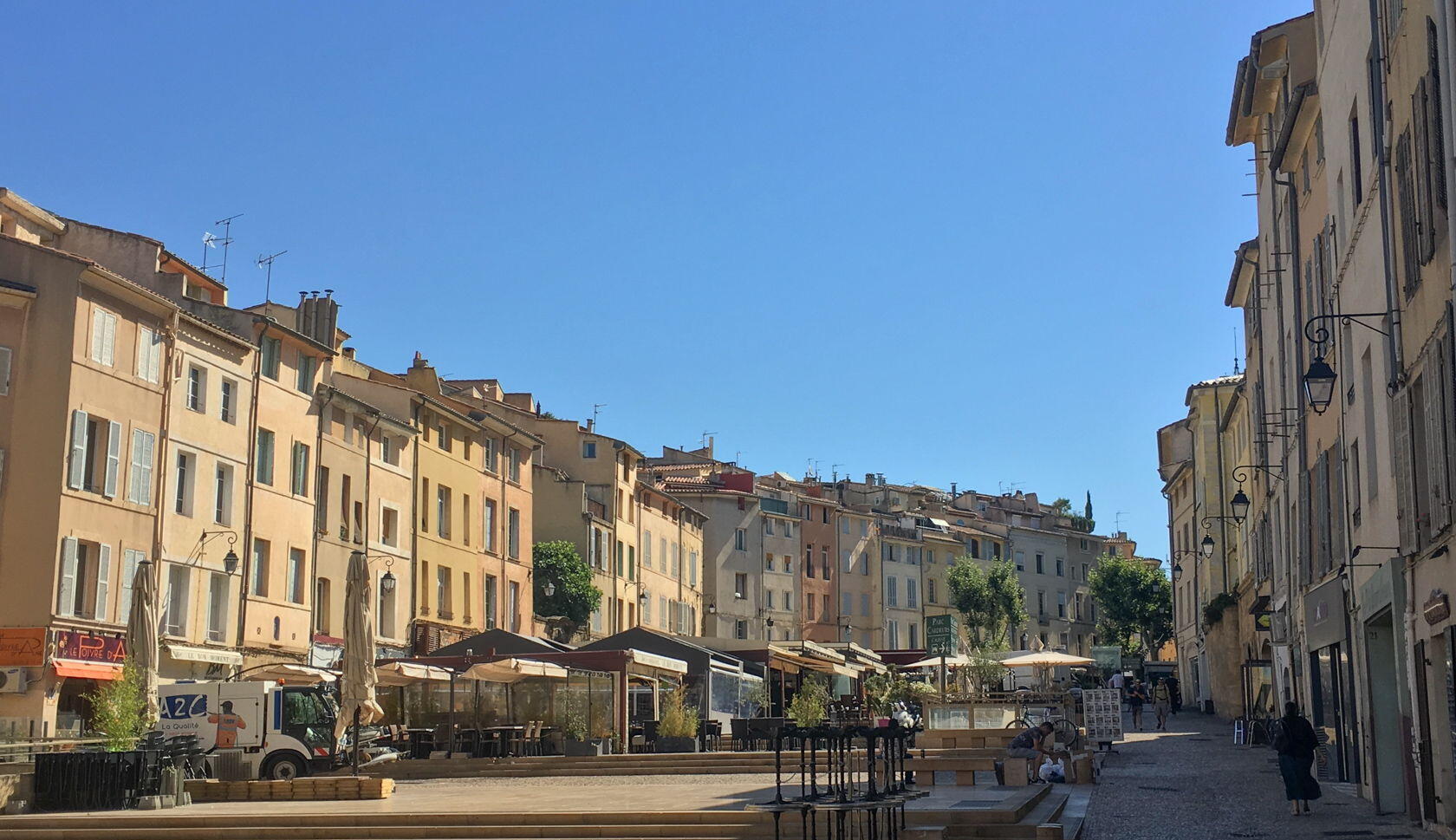 Provence: Bouches du Rhône
Like other departments, the Bouches du Rhône combines large urban centres and unspoilt countryside. Visible traces of Roman history weave throughout the region, which is one of many reasons to visit Arles and its monuments. Beautiful Aix-en-Provence and seaside Marseille, the second-largest city in France after Paris, both have top-quality cultural events, art exhibits, festivals, and vibrant culinary scenes.
The easy access to the Bouches du Rhône natural environments outside the urban centres attracts outdoor enthusiasts. The Alpilles, Mont Saint-Victoire, and Sainte-Baume mountains are waiting for exploration on foot or mountain bike. Just south of Arles, the mighty Rhône River divides into two branches, the Grande Rhône and the Petit Rhône and creates a large delta that is rivalled only by the Nile delta in the Mediterranean. This wetland, the Camargue, is home to white horses, black fighting bulls and hundreds of birds.
Below, we have gathered some of the top attractions from the Roman era forward in the Bouches-du-Rhône (in alphabetical order).
Aix-en-Provence Highlights
Magnetic Aix-en-Provence is one of France's wealthier cities, with a long history of civilization and a roster of distinguished inhabitants. However, visiting the city of art and water can be challenging for discerning travellers, where selective addresses must be coaxed from under her scruffy layers. These are five (5) must-see locations in Aix-en-Provence.
The Romans understood the need for freshwater for a settlement to thrive and survive. As such, the hilltop oppidum of Entremont, established by the Salyens, a Celtic-Ligurian tribe (180-170 BC), was abandoned (after conquering it) in favour of the easily accessible water sources down the hill. In 122 BC, a new community was named Aquae Sextiae, the waters of Sextius, a tribute to the highly respected Roman consul Caius Sextius Calvinus. Strategically located, this new city had ready access to natural water sources, including les Etuves and les Bagniers, which supplied warm water for the Roman thermal baths. The remains of these ancient pools can be seen today at the site of a modern, luxurious spa, the Thermes Sextius. Read more about unearthing the treasures of Aix-en-Provence.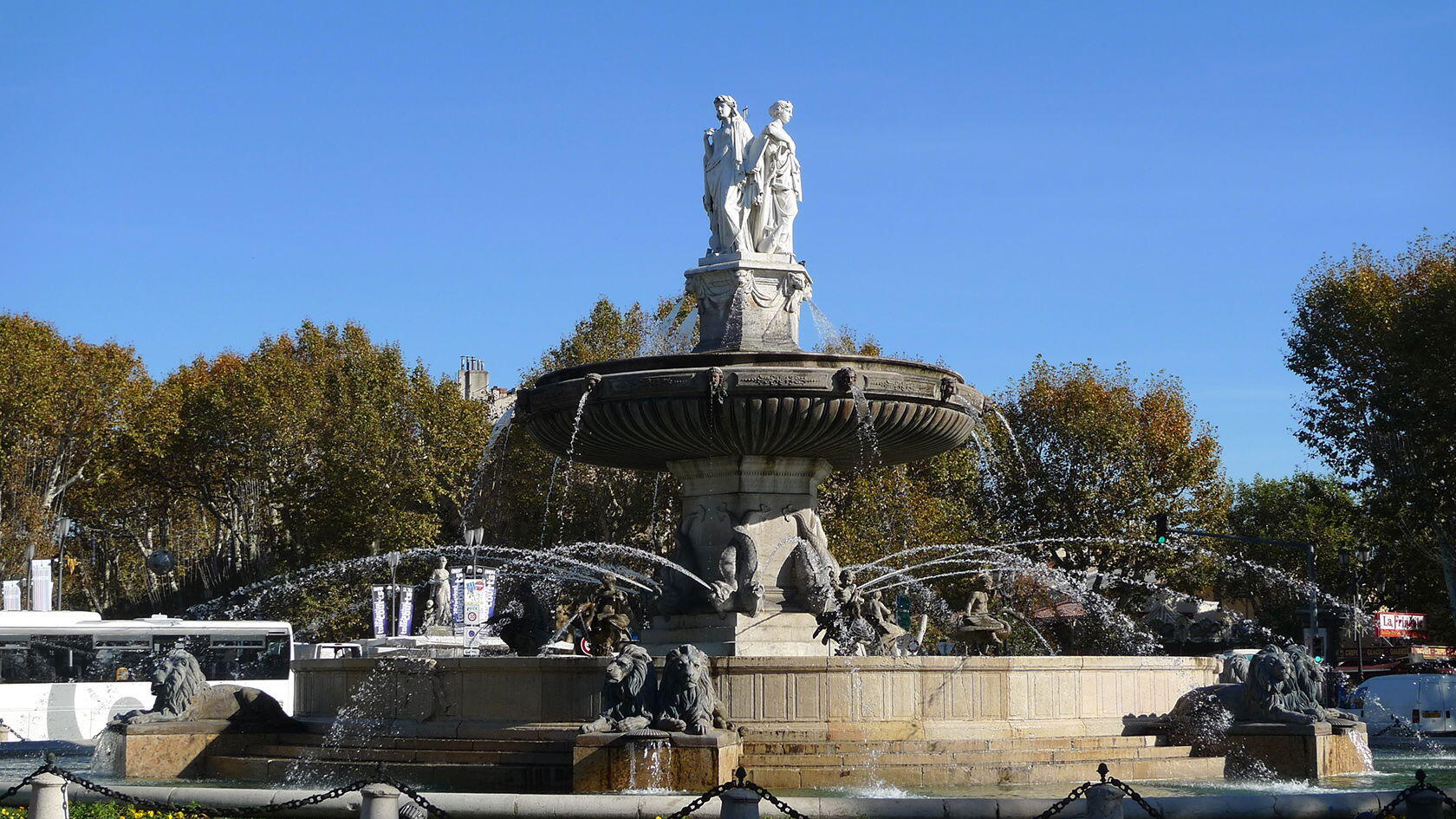 Known as the city of water, Aix-en-Provence is where the Romans settled due to ready access to natural springs. As the town began to take shape during the Middle Ages, there were hundreds of fountains for domestic use. Today, only about 30 remaining fountains are beautifully ornamented but no longer serve practical functionality. These fountains are at intersections, in squares and even in some hidden corners of Aix. La Rotonde, the largest fountain, dates from 1860 and once marked the city's entrance. Even today, La Rotonde is one of Aix's most recognizable and photographed sights. Take a walk through the streets of Aix and admire the fountains.
There is a market every day of the week in Aix-en-Provence. French language teacher Virginie writes that larger markets occur every Tuesday, Thursday, and Saturday morning. At these markets, she often shops for pottery, Provencal tablecloths and even soap. There is a market for clothes, tablecloths, and soaps on the Cours Mirabeau. In addition, you can find ceramics, fruit and vegetables on the Place du Palais de Justice. Other fruit and vegetable stalls can be found on Place Richelme, next to the Post Office, which is in the old grain market. A flower market also occurs in the Place de l'Hôtel de Ville three times a week. Susan Gish shares her local's tips for shopping at the markets of Aix-en-Provence.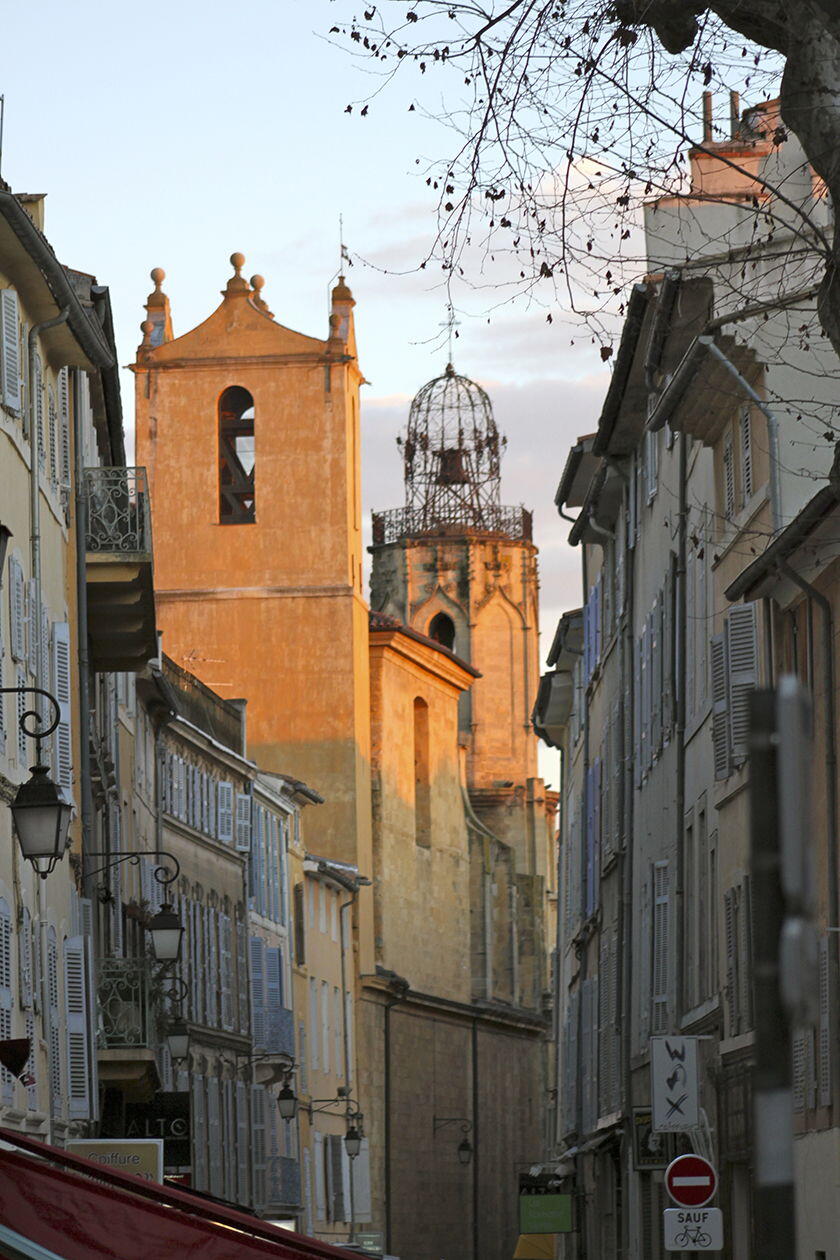 As the birthplace of master painter Paul Cèzanne, Aix-en-Provence has several museums and exhibition spaces worth visiting.
Visible from the Autoroute A8, the Fondation Vasarely is a contemporary glass structure with black and white cubes. The building sits on a rise on the outer edge of Aix-en-Provence. Designed by the artist, he inaugurated the gallery in 1976. Sadly, capital building improvements were delayed for years due to a lack of funds. However, in recent years the Fondation Vasarely had an infusion of funds for much-needed building infrastructure. There are 42 monumental works of Victor Vasarely on display and some smaller installations. The Fondation is well worth a visit.
Hôtel de Caumont Art Centre once a Baroque-style mansion that had no equivalent in Aix-en-Provence. It was the largest private property, the only residence with a gala entranceway and a Versailles-style private garden. Hôtel de Caumont pays homage to the legacy M. Réauville constructed, with his cursive initials "RR" found throughout the property and his family's coat of arms on the facade. The doors to the Caumont Centre d'Art opened after 26.6 million Euros (10 million for land acquisition and 12.6 million for construction) and an 18-month restoration project. The attention to detail and historical relevance are unmistakable in each of the rooms refurbished under the direction of Mireille Pellen (Architecture du Patrimonie).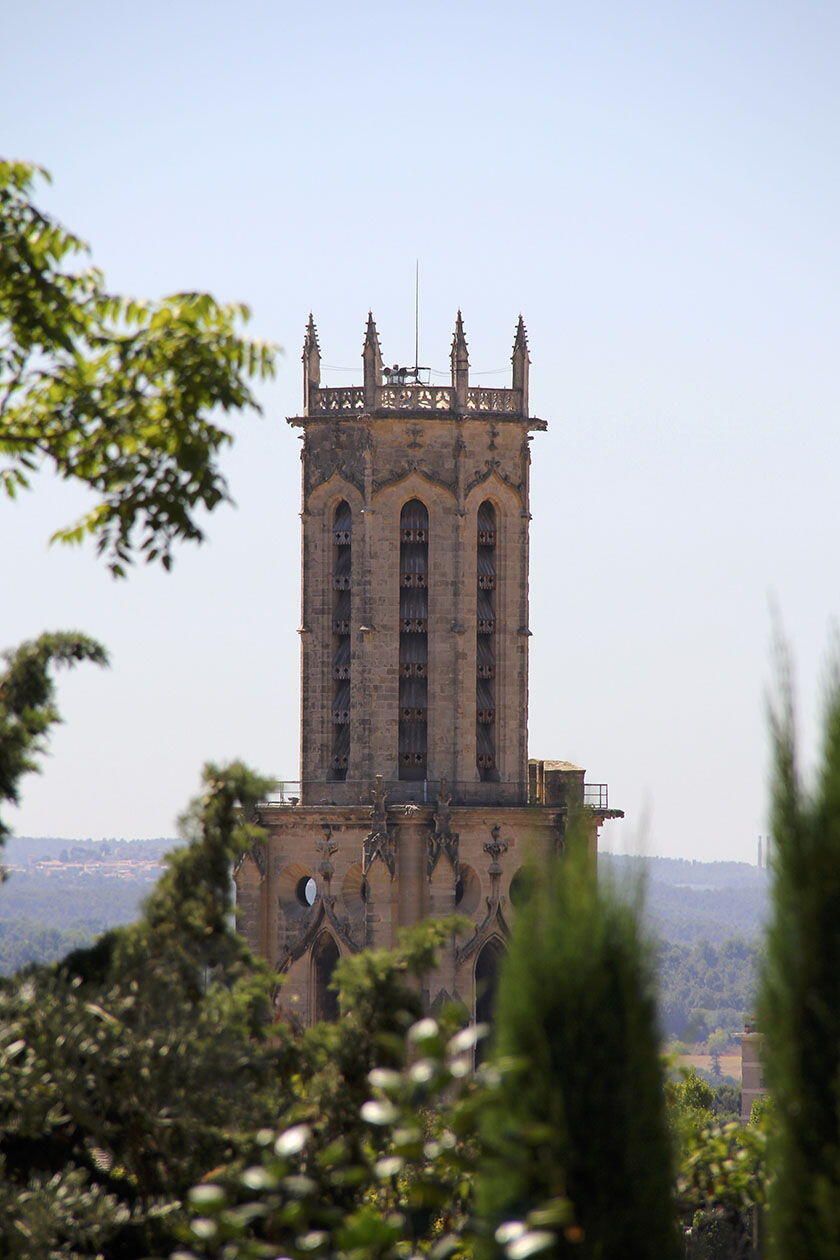 Musée Granet s a Fine Arts and Archaeological Museum located in the building previously used by the Priors of St. John of Malta. The museum is home to a few paintings by Cézanne and drawings and engravings, including The Bathers (1865) and The Portrait of Zola (1863). In addition to its Cézannes, the Musée Granet also exhibits 600 paintings, sculptures, and archaeological artefacts, including images from the 17th-century French school, as well as paintings by Giacometti, Picasso, Léger, Klee, de Staël, and collections from the French, Italian and Dutch painters like Rubens and Rembrandt.
Tourist Information Center
Office de Tourisme d'Aix-en-Provence (website)
Les Allées Provençales
300 Av. Giuseppe Verdi,
13100 Aix-en-Provence
Open daily
Amazing Arles
Arles was an important trading centre on the Rhône River during the Roman Era. Cargo from all over the Empire travelled along the Rhône to Avignon, Tarascan, Arles, and beyond. Imports such as tapestries, fabrics, spices, and grains from other Mediterranean ports moved up the river on low-hulled wood boats. In addition, commercial trade of local products such as almonds, wine, and olive oil was active. Today, the Roman presence in Arles remains evident in its well-preserved arena, Alyscamps (burial ground), theatre and even a Roman barge on display, the Musée départemental Arles antique.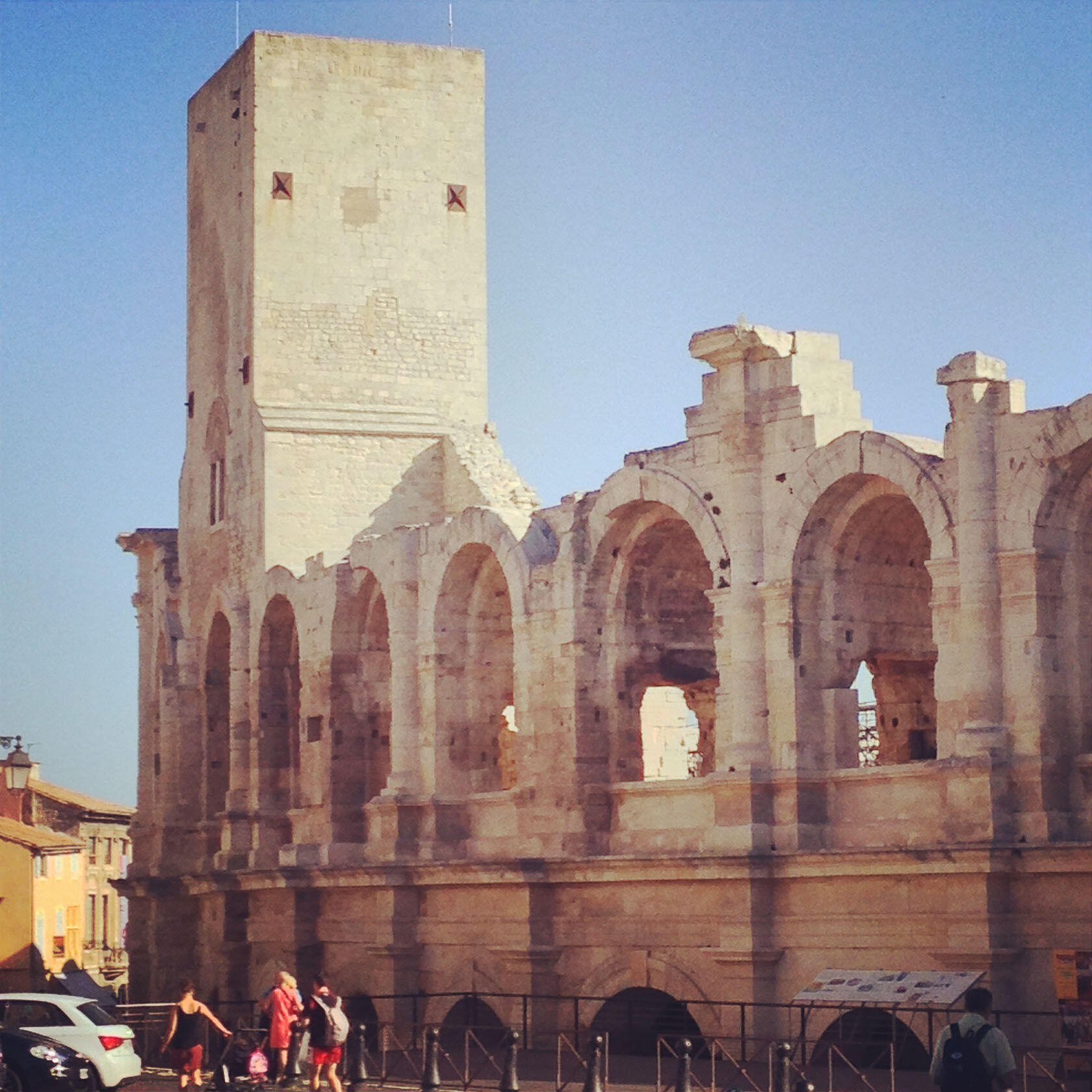 Imagine arriving in Provence for the first time on February 20, 1888, after two years of struggling to make a living in Paris. For Vincent van Gogh, who grew up in Holland with its muted colour palette and luminosity, Provence's radiant light was a stark contrast. This profound change spurred his creative abilities, some might say to obsessive reaches. Vincent van Gogh spent over a year in Arles, where he painted and sketched. During his two years in the South of France, van Gogh produced over 200 paintings and drawings. Visit Fondation Van Gogh in Arles.

Luma Arles, a project commissioned by local philanthropist Maja Hoffmann and designed by Frank Gehry architects, opened in June 2021. Parc des Ateliers, the old SNCF railway grounds, now includes a gleaming, aluminium-clad tower. In contemporary structures, there are probably equal numbers of fans and critics in this one-time Roman town.
It took eleven years to complete the Muséon Arlaten renovation, but with the input of a leading architectural agency and the fabulous Arlesien designer Christian Lacroix, it certainly has style. The 15th-century mansion – Hôtel de Laval-Castellane – required a complete renovation and restoration. The project cost 22.5 million Euros, including relocating an archive of 40,000 objects. Organized by timeline, your first glimpse is a return to 1 AD and the remains of a Roman forum. Classified as a UNESCO World Heritage Site, the museum displays archival material from the Romans to the Arlesians.
Tourism Office
Office de Tourisme Arles Camargue (website)
9 Boulevard des Lices
13200 Arles
Open daily
Seaside Cassis
Cassis is a picturesque village tucked into a curve along the Mediterranean Sea between the calanques. The town with 8,000 inhabitants is about 20 km east of Marseille. It's a fishing port on a steep hillside with vineyards and pastel-coloured houses that tumble down to the seaside. Bordering the marina are more pastel-coloured houses, shops and restaurants. The port is filled with little fishing boats, yachts and charter boats that take tourists to the calanques. According to Michel, Chez Gilbert is a terrific choice for lunch.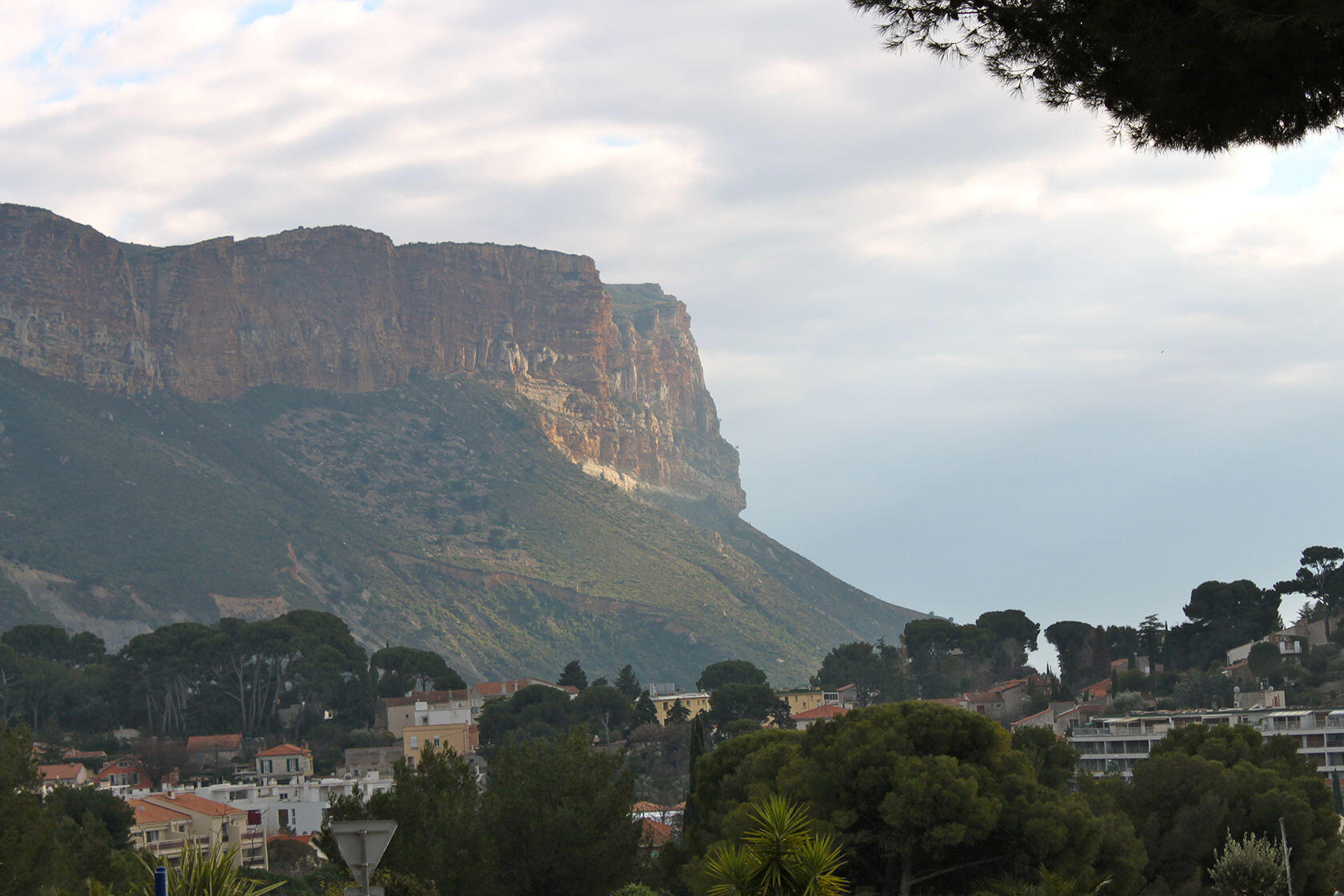 In the 16th century, Cassis became renowned for white wines, a unique distinction in a region that mainly produced reds. The wines of Cassis have made this tiny seafaring village tucked right next to vibrant Marseille one of the references for white wine in France and the world. Today, the Cassis AOC remains unique within Provence, with white wines accounting for 67% of production. Rosé, which constitutes about 90% of the output of Provence, in Cassis, accounts for 30%, and reds account for only 3%. Cassis might be the most beautiful AOC (appellation d'origine contrôlée) in France: the vineyards cling to the slopes of a magical amphitheatre that plunges towards the shimmering Mediterranean. The Phocaeans (ancient Greeks from Asia Minor) must have been enchanted with these slopes when they first saw them 2,600 years ago.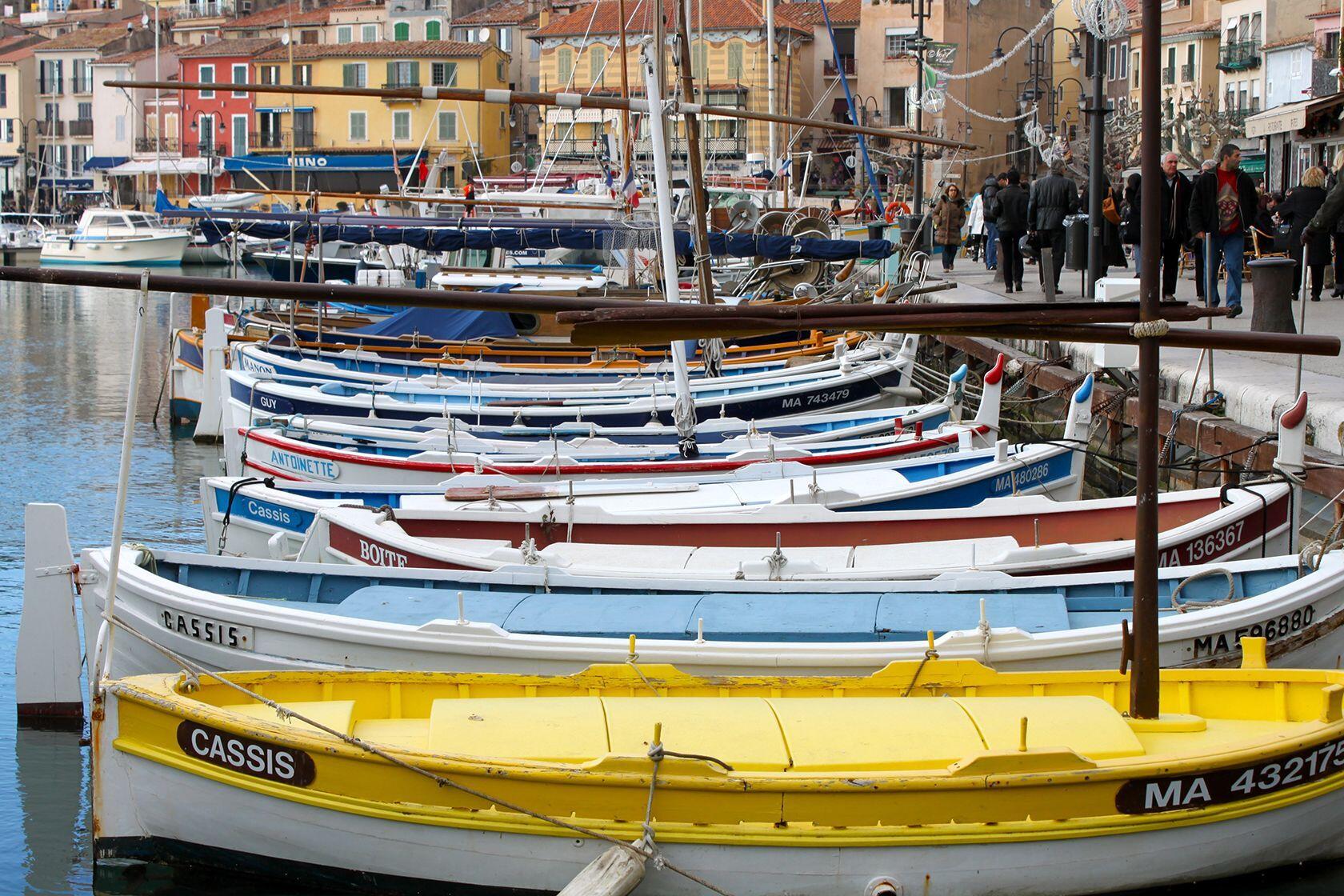 Don't miss the Routes des Crêtes drive from Cassis to its coastal neighbour to the east, La Ciotat. The D141 – Routes des Crêtes – runs along the cliff tops joining the two towns. The driving distance is roughly 15km and should take about 30 minutes. However, the views are stunning, and there are plenty of opportunities for photo-ops along the way. The road passes by Cap Canaille, the highest cliff in France at 364m/ 1290 ft. This road is subject to the occasional closure on days with an elevated fire risk or extreme winds.
Tourism Office
Cassis Tourist Office (website)
Quai des Moulins
13260 Cassis
Open daily, but the hours change through the seasons.
Les Baux-de-Provence Perched in the Alpilles
Fortifications have long existed in the Alpilles because the cliffs and rocky outcroppings made perfect defensive positions. Plus, the high places make it easy to spot signs of danger. Unfortunately, these fortifications were built of wood or earth for much of human history, so little or no trace remains today. But in the 10th century, what we now call chateaux were made of stone.

Perched on an outcrop are remains of the medieval fortress of Les Baux. This castle was once one of the most powerful in France. Today the old village is a pedestrian-only zone, and all vehicles must park outside the ramparts. Visitors to Les Baux enjoy magnificent views of the Alpilles, vineyards, olive groves, and the Mediterranean on a clear day. Today, the once-fortified village, with its permanent population of roughly 400 people, has some 22 monuments classified as historical, including the impressive ruins of the château.
The village caters to tourists with its boutiques, galleries, and restaurants. Tiny, cobbled streets meander through the town at odd angles, but in the end, most of these routes lead to the castle at the top of Les Baux. A ticket is required to enter the Château les Baux and can be combined with the Carrières de Lumières multimedia show for a slight discount.

Once inside the castle walls, follow the map for a self-guided discovery tour. The climb to the highest point requires sturdy shoes and some stamina. There are demonstrations of ancient weapons such as catapults and trebuchets for additional entertainment.
Here is a guide to the villages of the Alpilles.
Tourism Office
Office de Tourisme Les Baux de Provence (website)
Rue Porte Mages
Maison du Roy
13520 Les Baux-de-Provence
Open daily.
Choose Marseille
France's second-largest city – Marseille – had an image problem, not helped by its setting for gangster and crime movies. But ask a local, and they will tell you that this city is pure magic. Situated on the Mediterranean, Marseille residents can swim at their favourite beach before work and watch the sunset at another with a glass of pastis in hand. The culinary "home" to bouillabaisse is a gastronomic paradise with city markets carrying a cross-section of exotic and local food.
Marseille Classic Bouillabaisse
A Bouillabaisse, to be served in perfect conditions, should be prepared for a party of at least 6 to 7. This allows the cook to purchase a wider variety of fish. You will have to be persevere to find all the different types of fresh Mediterranean fish. If you are far from the Mediterranean, use your local white fleshed fish. The recipe proposed here, consists in poaching the bigger fish into the small fish soup. It is the luxury version of the recipe, as it differs from the original fishermen who were simply recuperating the damaged and unsold parts. Follow the steps to create this a gastronomic recipe.
Check out this recipe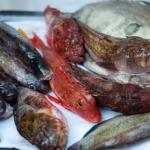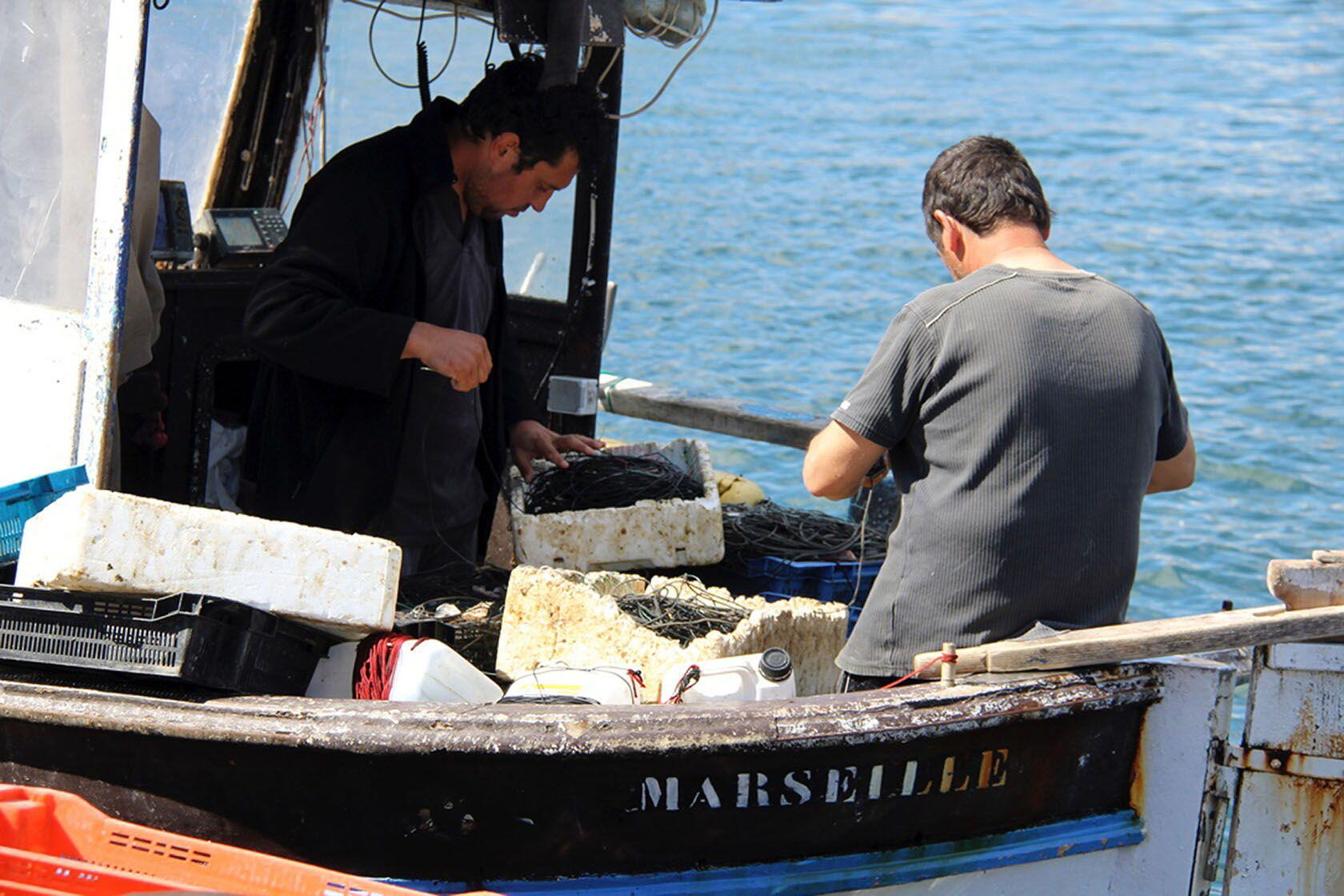 Marseille rose like a phoenix to centre stage in 2013 as the European Capital of Culture that year. A forensic accountant would require the exact value of total funds dispensed for urban infrastructure projects, new art exhibition space, and other enhancement work. The results of this massive undertaking unveiled Marseille's sparkle to the world.
We turned to the co-founders Christopher Curtis and Laurent Nurisso of boutique travel company OohProvence for their tips on what to do and see in Marseille. As registered French tour guides, they launched OohProvence, in 2018. Since then, they have received a steady stream of clients from around the globe. Available in English or French, the OohProvence excursions include half-day walking circuits in famous Provencal cities, full-day driving tours of the region, and customized itineraries.
Tourism Office
Marseille Office de Tourisme (website)
11 La Canebière – CS 60340
13211 Marseille
Open daily