Over My Dead Body: Musée Granet Fulfills Its Destiny with Cézanne
You can believe there was a lot of competition and jealousy among artists in Aix. In fact, the poster boy for Aix-en-Provence, Paul Cézanne, was spurned by fellow artist and curator of The Museum of Aix from 1892 to 1925, Henri Pointier. Pointier, who never excelled to the degree that Cézanne did as an artist, swore that his museum would never exhibit a Cézanne painting in his lifetime, despite the fact that Cézanne had offered to donate 100 paintings.
His prophecy was fulfilled, and after his death, when the Museum was renamed Musée Granet in 1949, stakeholders worked to make up for the grievous blunder. The Major of Aix went to Paris to buy the first Cézanne painting for the museum, but not having a sizable budget, he returned with a lithograph. Since then, several Cézanne works have been donated to the Museum.

Cézanne Today
Today, this Fine Arts and Archaeological Museum, located in the building previously used by the Priors of St. John of Malta, is home to a few paintings by Cézanne, as well as drawings and engravings, including The Bathers (1865) and The Portrait of Zola (1863).
While it may not be the biggest tribute to the artist who said about his hometown of Aix: "Now that I'm here, I regret Aix… When one is born there, that's it, nothing else appeals," it is a collection worth visiting for true Cézanne fans.
Cézanne's other works are scattered worldwide. Americans have been long supporters of his work: one of his paintings hangs in the Oval Office, and the Museum of Modern Art in New York has a truly impressive collection.
More on Musée Granet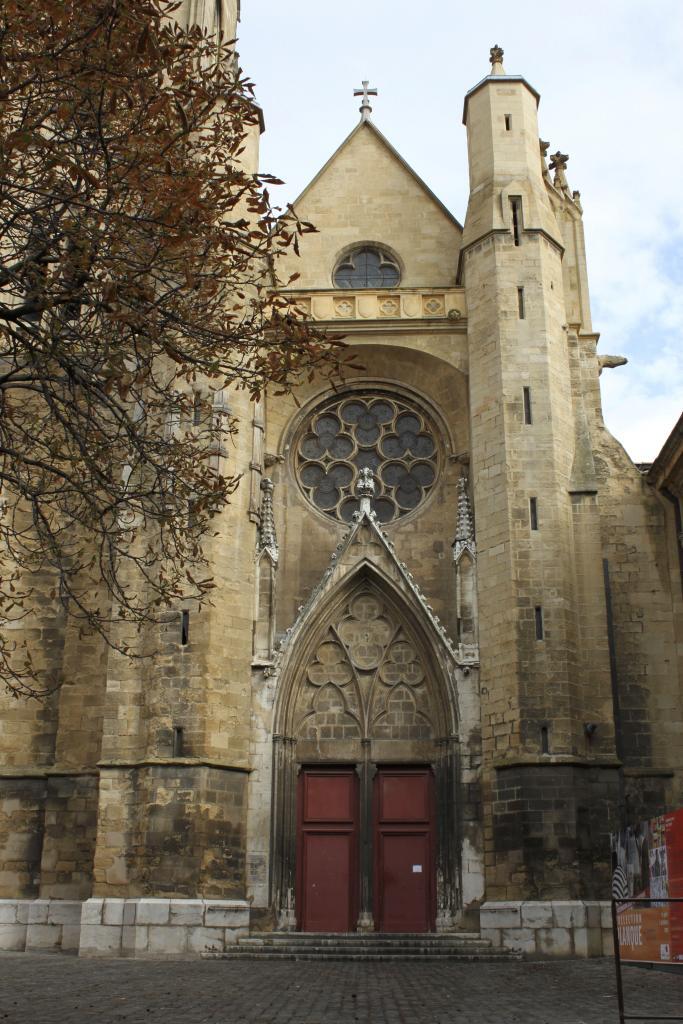 The museum, adjacent to the Church of Saint-Jean-de-Malte, first opened in 1838 in buildings previously belonging to the priory of Saint-Jean-de-Malte. It still shares a common garden with the church.
In addition to its Cézannes, the Musée Granet also exhibits 600 paintings, sculptures, and archaeological artefacts, including paintings from the 17th-century French school, as well as paintings by Giacometti, Picasso, Léger, Klee, de Staël, and collections from the French, Italian and Dutch painters like Rubens and Rembrandt.
This summer, there's an 'American Icons' exhibit featuring Andy Warhol, Alexandre Calder, Roy Lichtenstein, Chuck Close, Cy Twombly, and Ellsworth Kelly.
Entrance is €5, free on the first Sunday of the month. The museum is open from July 11 to October 18 from 10 am to 7 pm. From October 20 to December 31 from 12 pm to 6 pm. It is closed on Mondays and January 1, May 1, and December 25.
All rights reserved. Perfectly Provence articles and other content may not be published, broadcast, rewritten (including translations into other languages) or redistributed without written permission. For usage information, please contact us.
Syndication Information
Affiliate Information
As an Amazon Associate, this website earns from qualifying purchases. Some recipes, posts and pages may have affiliate links. If you purchase via these links, we receive a small commission that does not impact your price. Thank you in advance for supporting our work to maintain Perfectly Provence.