Discovering the Roman Barge and Other Treasures of Arles
The Roman History of Arles
What's 2,000 years old, 100 feet long and used to float?
If you guessed a Roman barge, you win! And you can see one now in the Arles Museum of Antiquity.
Arles was once an important Roman town, a trading centre with a significant port. Barges with cargo from all over the Empire plied the waters of the Rhone River.
Around 2,000 years ago, one of those barges sank. It lay there quietly, covered by mud until scientists surveying the river discovered it about ten years ago.
You would think that a ship that old would have dissolved by then. But no! The mud had protected the wood from decay. That was the good news.
The bad news was that the wood was so weak that the barge would collapse if brought to the surface and dried out. What to do? Fixing this problem would cost money and lots of it.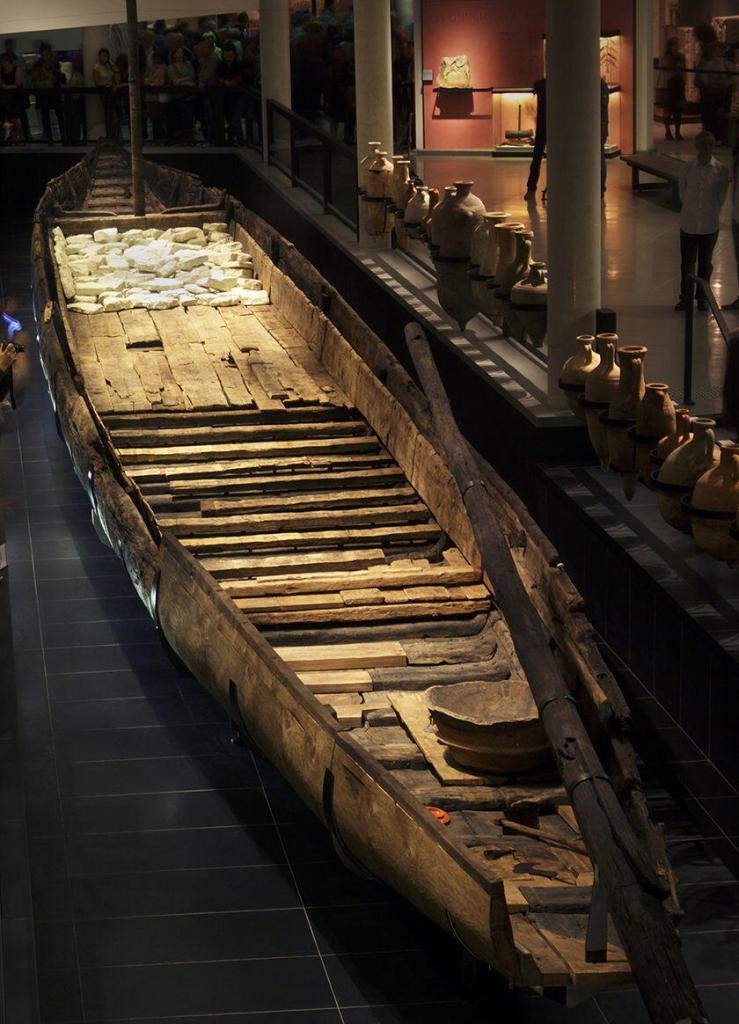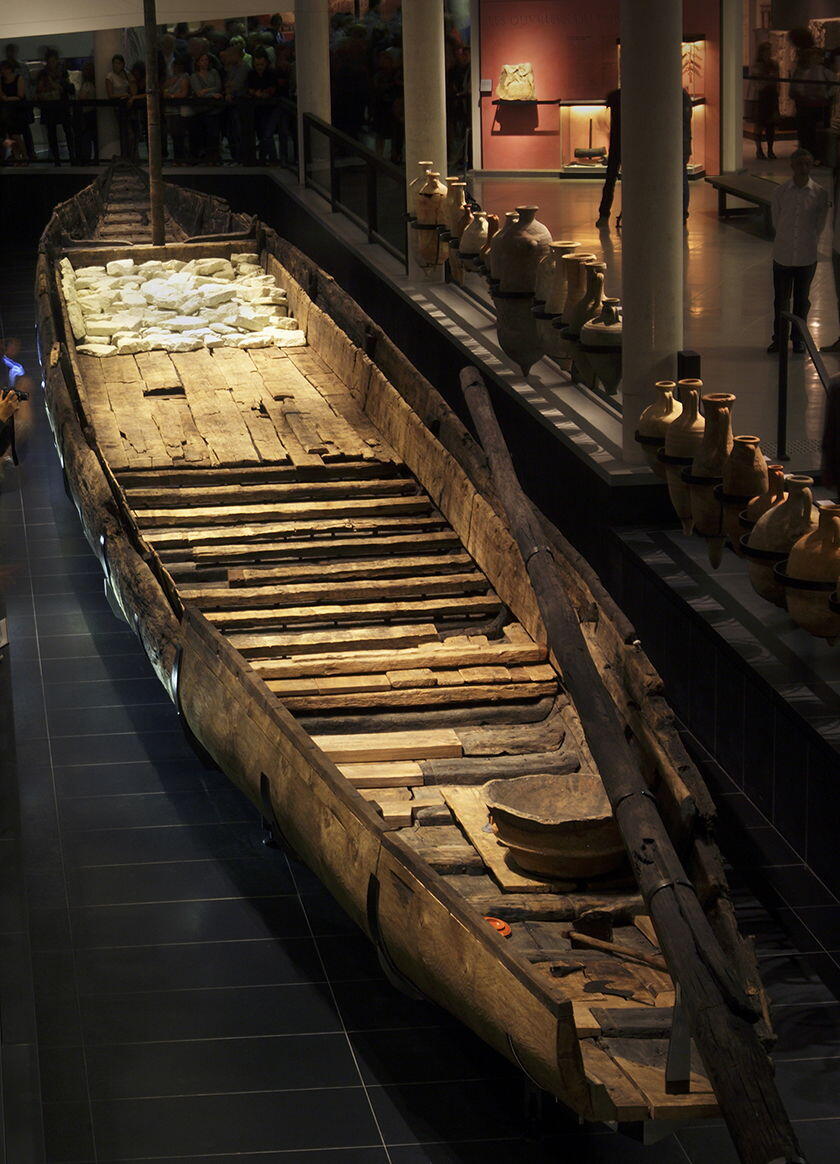 Luckily, the European Union named Marseille and Provence the European Capital of Culture for 2013. EU money rained down from the sky, paying for the barge's restoration plus a new wing in the museum to house it. So everything was all set, right?
Not so fast
The process of restoring the barge was complicated, and experts thought it might take ten years. But they didn't have that much time, so an incredible crash program was developed that only took two years. Impressive!
First, the barge was cut into sections and brought up from the river, piece one piece at a time. This wasn't easy, given the strong currents of the Rhone and its near-zero visibility. Next, the ship was entirely disassembled—each piece and each nail. Then a kind of resin was used to strengthen the wood. Finally, the barge was put back together.
Now you can see it in all of its glory! Well, at least as much glory as any barge can muster. Still, it is impressive to see a ship that old.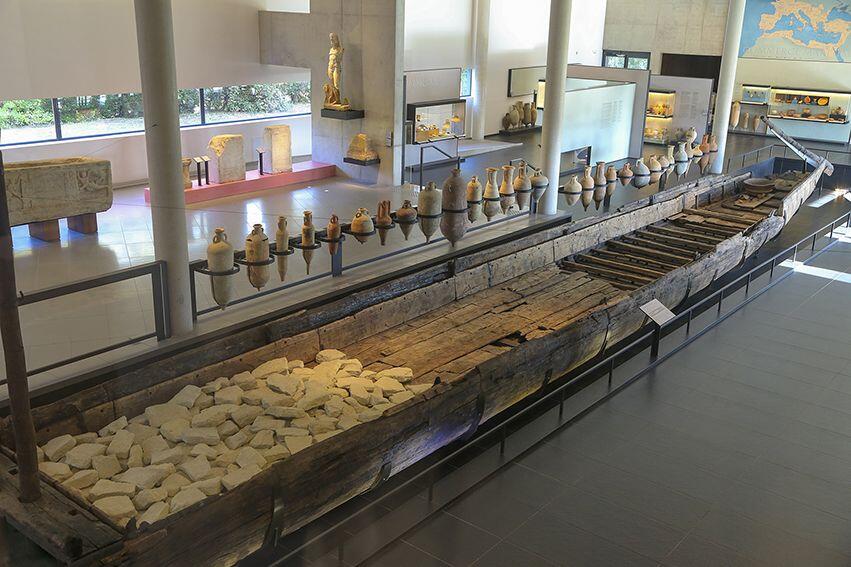 The barge is 102 feet long and very narrow. There is a raised section where the crew cooked and slept and—these being bored sailors and all—probably cheated at dice. Nevertheless, everything is in surprisingly good condition.
The museum exhibit includes an excellent 20-minute video with English subtitles. The film shows the whole process by which the barge was recovered and restored. You can watch it below:
Be sure to check out the rest of the museum, with its excellent Roman mosaics and perhaps the world's best bust of Julius Caesar. It is worth a visit on your next trip to Arles.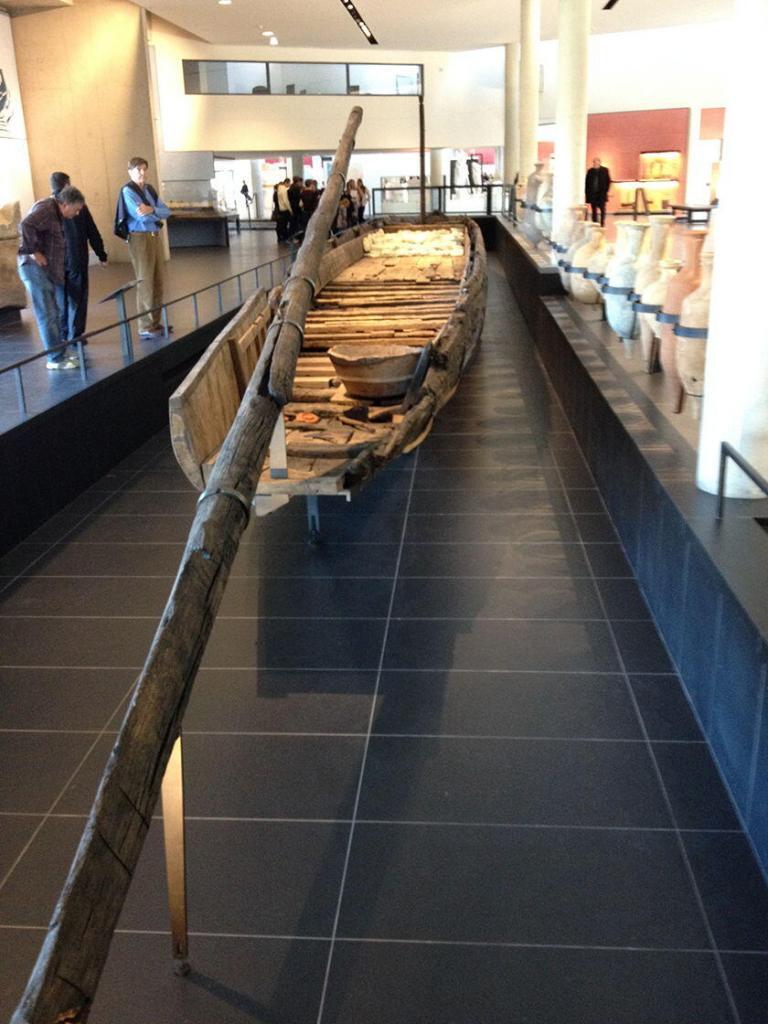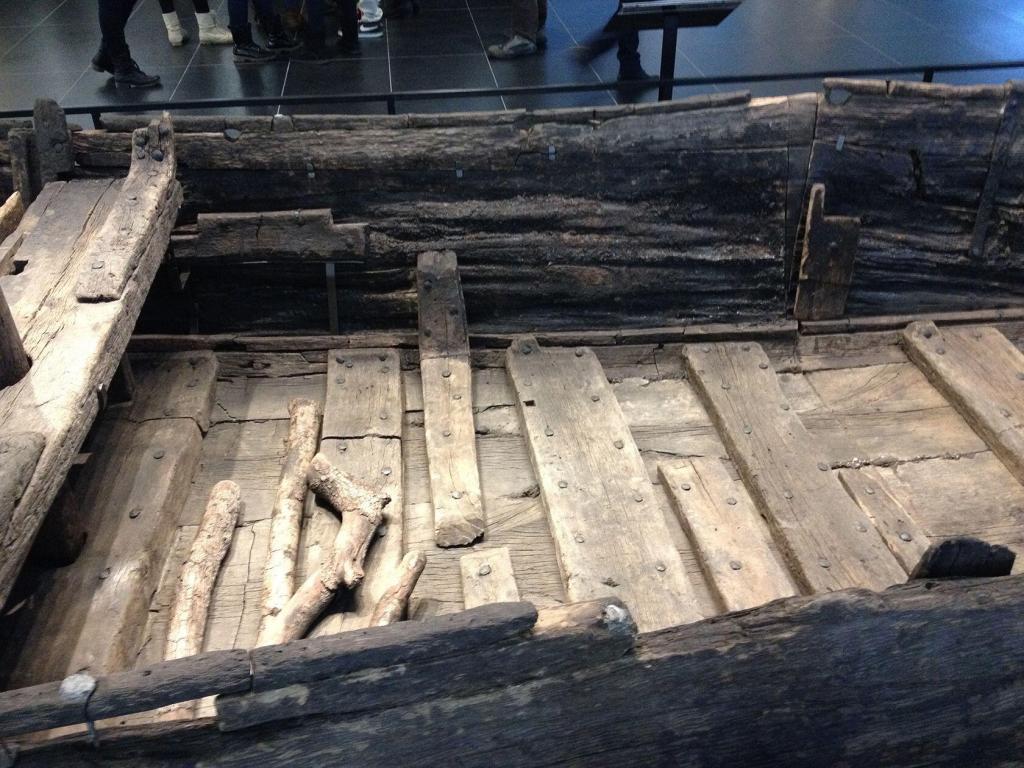 ---
Practical Information:
Musée départemental Arles antique
presqu'île du cirque romain
BP 205
13 635 Arles cedex.
Tel : +33 (0)4 13 31 51 03
Closed on Tuesdays
Free entry the 1st Sunday of each month
---
Image Credits: Photos courtesy of
Rémi Bénali – Musée départemental Arles antique – CD13
Rémi Bénali – Musée départemental Arles antique – CD13
Christian Rombi – Musée départemental Arles antique – CD13
Keith Van Sickle
Keith Van Sickle
All rights reserved. Perfectly Provence articles and other content may not be published, broadcast, rewritten (including translations into other languages) or redistributed without written permission. For usage information, please contact us.
Syndication Information
Affiliate Information
As an Amazon Associate, this website earns from qualifying purchases. Some recipes, posts and pages may have affiliate links. If you purchase via these links, we receive a small commission that does not impact your price. Thank you in advance for supporting our work to maintain Perfectly Provence.