Visit Aix-en-Provence the Provencal City of Water Fountains
Aix en Provence is often referred to as the city of water. The Romans settled here in part due to ready access to natural springs. As the town began to take shape during the Middle Ages, there were hundreds of fountains created for domestic use. Today there are only about 30. These remaining fountains are beautifully ornamented and simply for viewing pleasure no longer serving any utilitarian functionality.
Aix-en-Provence City of Water
The fountains can be found at intersections, in squares and even in some hidden corners of Aix. The largest fountain (photo below) is called La Rotonde it was built in 1860. This fountain once marked the entrance to the city. Even today, La Rotonde is one of the most recognizable and photographed sights in the city of Aix.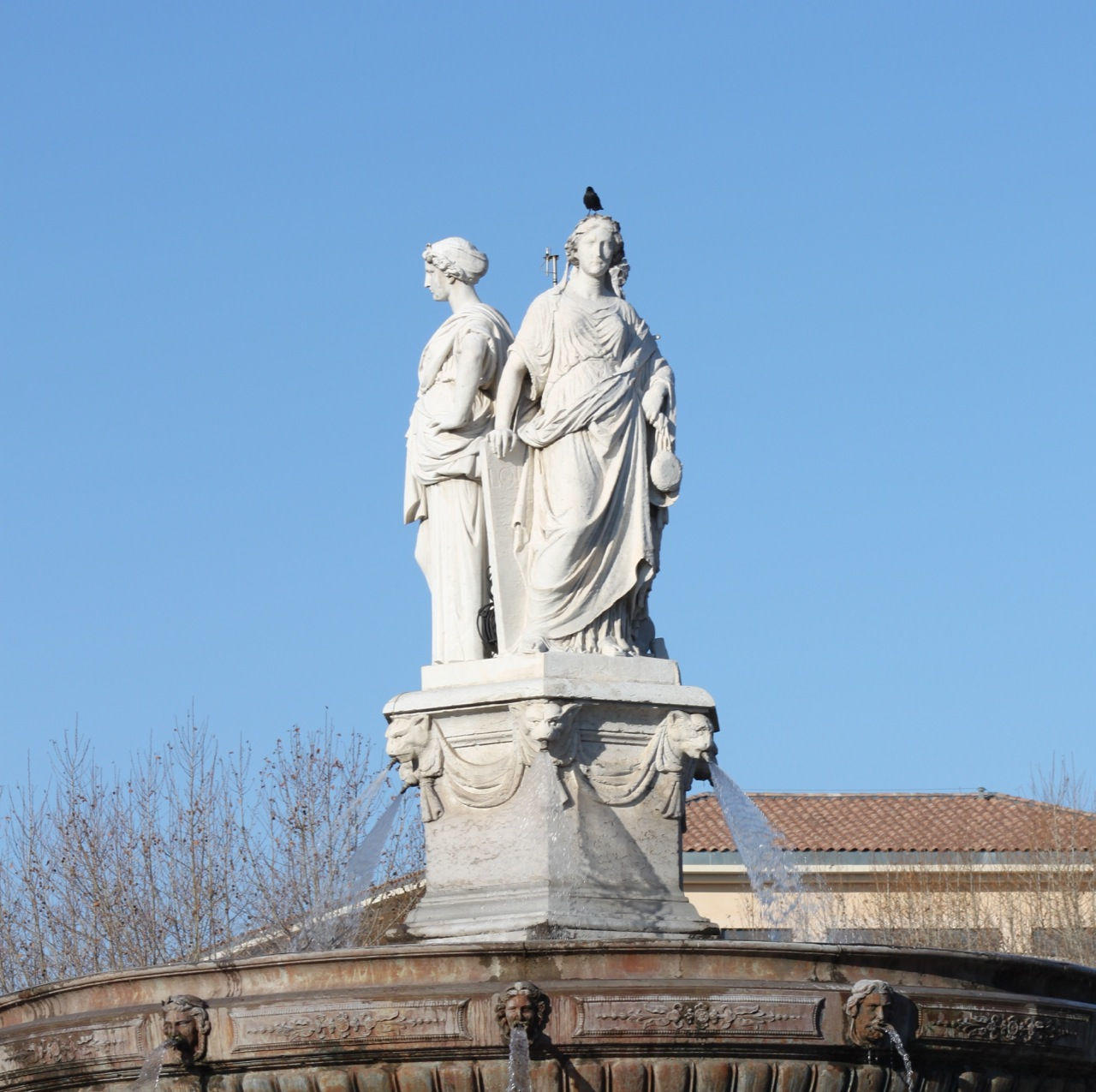 It is also referred to as the Fountain of the Three Graces because of the three marble figures that decorate the crown. The three statues represent the principal cities of Provence, Aix, Avignon and Marseille. The statues are named Justice (facing the Cours Mirabeau and the Courthouse), Agriculture (oriented towards Marseille) and Fine Arts (looking towards Avignon).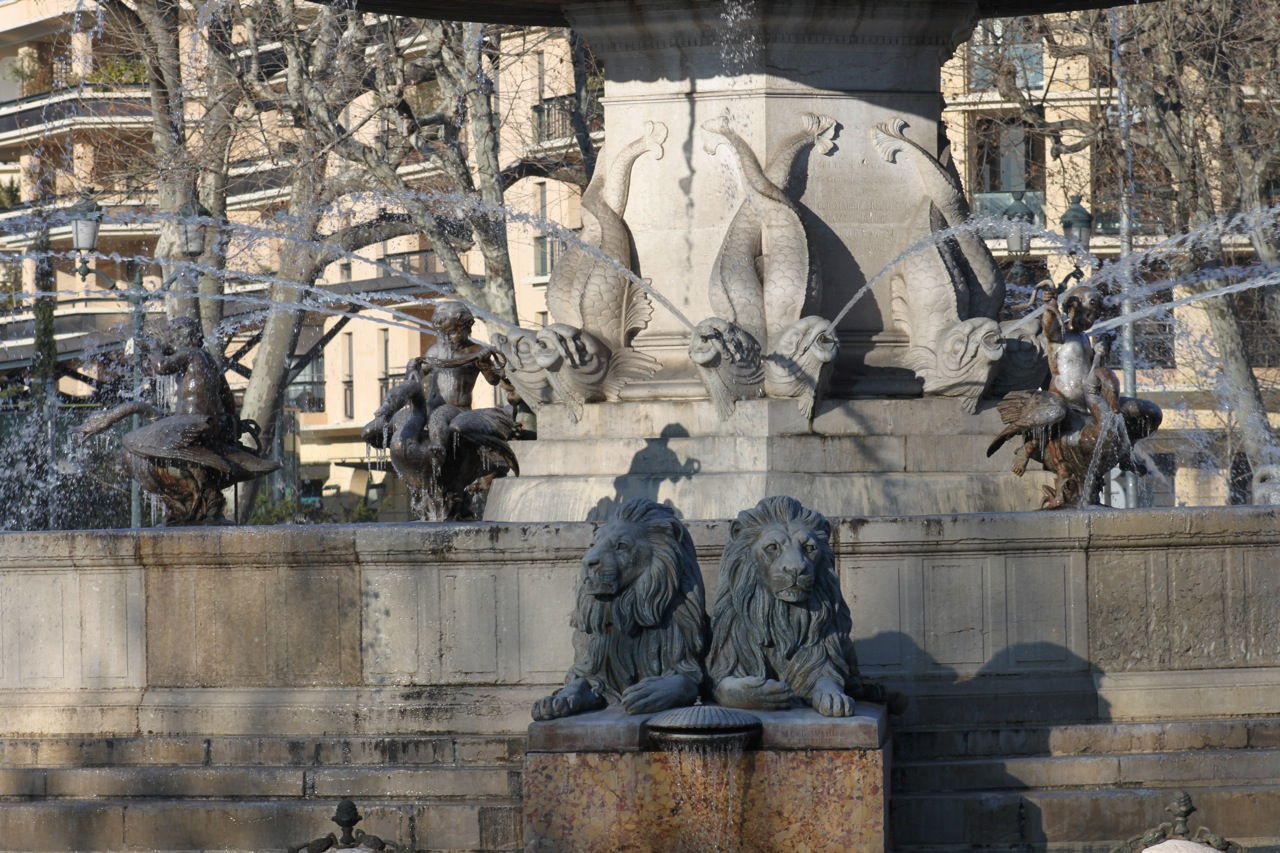 Apparently, the other figures that decorate the fountain and represent the main activities of this city and region. Although, I am not certain who the nymphs, geese and lions are meant to represent…