Provence Fall Festivals to Discover 2021 Events
Festivals and Fall Events in Provence
Fall in Provence directs you towards a heartier menu. Enjoy meat (lamb, wild boar, taureaux, rabbit, fowl) roasted with herbes de Provence, root vegetables and delicious red wine blends. At this time of year, the hiking is fabulous, biking is possible, and golfers might get lucky with an extended season. Best of all, for many people living in or visiting Provence, the autumn months move at a slightly more relaxed pace. The summer hordes have left replaced by smaller groups of visitors. In the fall, there is no guilt involved in lighting a fire and curling up with a book or perhaps taking a une sieste.
Fall Dinner Menus Inspired by Provencal Flavours: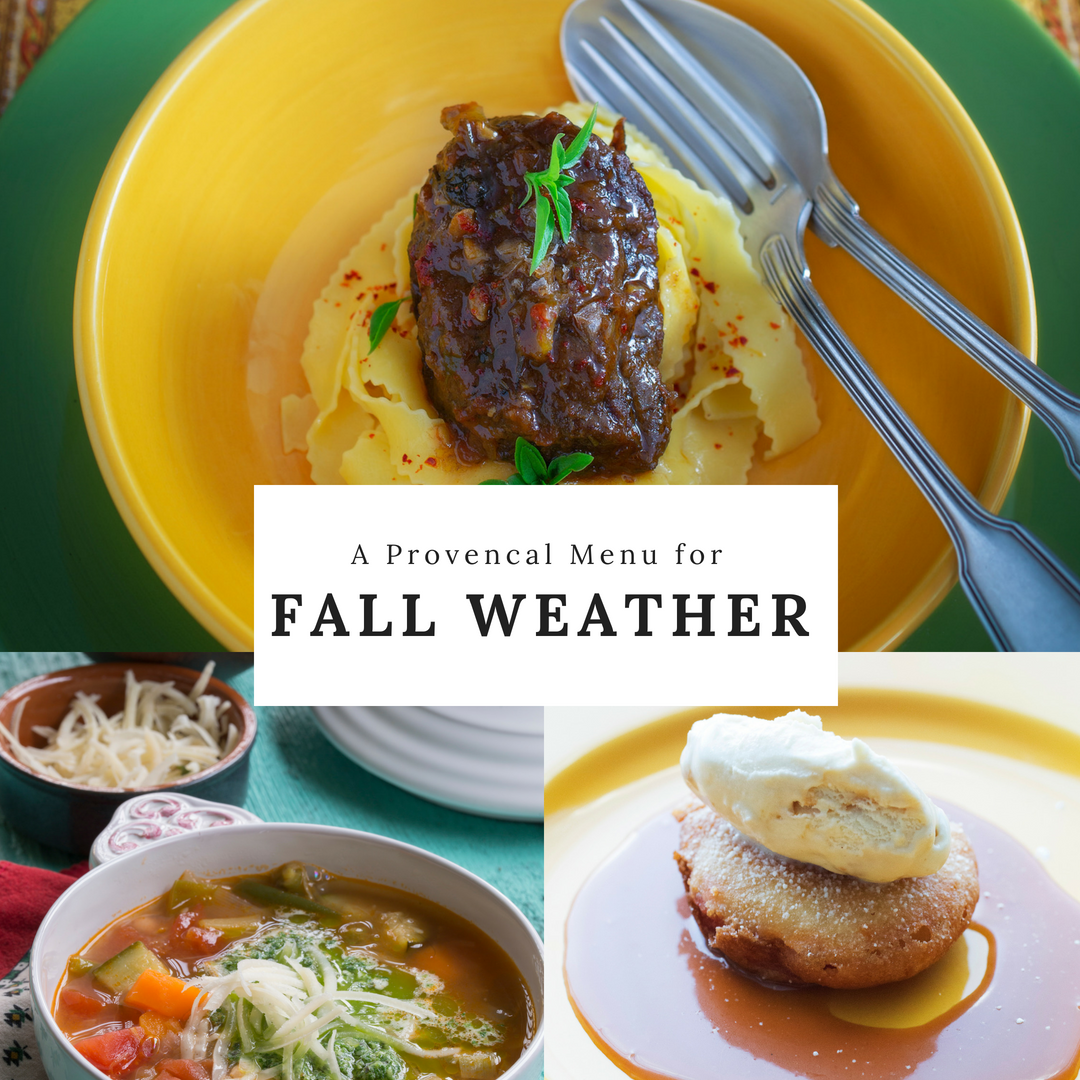 The Colors of Fall in Provence
One September morning in Provence you wake up to notice there's a difference, something is missing. The chirping choir of the cicadas has stopped, in their place the abrupt sound of hunter's dogs barking followed by gunshots. There is a slight, dampness in the air that makes its presence known when you walk. Despite a chilly start it is completely normal to be in shirtsleeves by lunchtime. Depending on Mother Nature's whim, the annual grape harvest may take place in September.
October often rolls in like a lamb with a gentle touch. There is a soft pink hue "painter's light" in the evenings and mysterious foggy mornings. The smell of bonfires in agricultural zones scents the air and the olives begin turning a deep shade of purple-black. Eye-catching red, orange and yellow berries of Pyracantha bushes (Firethorns) along the roadsides replace the fields of lavender and sunflowers. The Plane trees begin dropping their big, noisy brown leaves.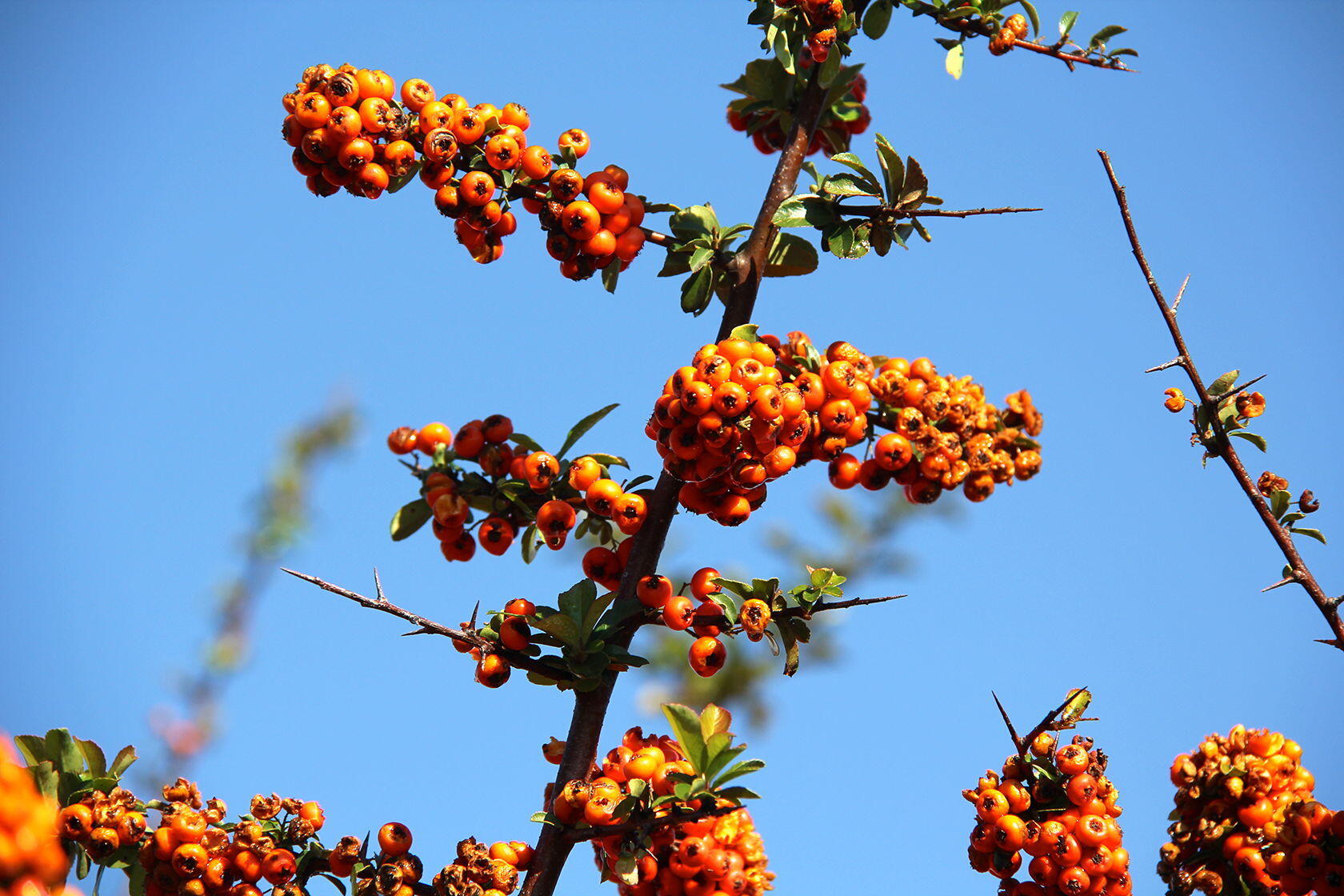 November is crisp like a freshly minted bill. The sunny skies remain a brilliant blue but leaving the house without an extra layer of clothing would be folly. The Mistral wind which might be mild in the summer months blows in an Artic chill from the NW increasing in its forceful gusts as it rolls down the Rhône River. The grapes have been harvested and crushed. The winemakers carefully watch the fermenting juice as the vines turn to gold and red in their fields.
NOTE: The cultural events and festivals listed below are annual (or bi-annual) happenings in September, October and November in Provence and on the Côte d'Azur. However, the actual dates for these events will change from year-to-year. The websites are listed below so that you can find out the current details. Please note this is not a comprehensive list of all the current events. For activities near to your location, check local newspapers, flyers at the grocery stores and tourism websites for festivals.
---
September: Provence and on the Côte d'Azur
Shopping! (September 3-5, 2021), Provence Prestige Village in Saint Maires de la Mer. Discover products by artisans from the region.
Until October 10th, visit Hôtel de Caumont in Aix-en-Provence to see the exhibition of works by the French-Chinese artist Zao Wou-Ki (1920- 2013), organised in collaboration with the Zao Wou-Ki Foundation. The exhibition regroups 76 works dating from 1935 to 2009 (oils on canvas, watercolours, and works in China ink on paper) held in public and private collections. More information here.
Visit the Musée Granet in Aix-en-Provence. The museum's collection has evolved over the years, swelled by the city's acquisitions and several major bequests, including works donated by François-Marius Granet, to become what it is today – a collection of more than 12,000 works and masterpieces!
Bulls and Rice: (September 10-12, 2021) the annual Feria du Riz in Arles, which is not to everyone's taste. However, there are festivities throughout the city and plenty of rice to sample.
Until September 26, 2021: The Rencontres d'Arles – Les Rencontres de la Photographie. The Rencontres is a big deal photography festival drawing international photographers and viewers from around the globe.

So much to do in Avignon! Galleries, concerts, guided tours, markets and much more there is always something going on in Avignon. Visit the Avignon Tourist Office in person or online for all the current activities.
---
Where to stay near Avignon:
Au Soleil Ocre (In the Ocher Sun) is a spacious property near Avignon on the island of La Barthelasse. Available for rent all year, the house can accommodate up to 14 people. This home is an excellent base for exploring the region, just minutes from Avignon's old walled centre. This holiday rental is an ideal location for day trips to the charming Luberon villages such as Gordes, Bonnieux, Lourmarin, Lacoste and many more. Book your stay.
Fontaine des Magnarelles is a charming Bed and Breakfast located in the heart of Provence, in the famous southern Rhône valley and a short drive from Avignon. Constructed with traditional stone, the 18th-century Provençal country house has five (5) spacious guest bedrooms. The B&B is situated in the middle of a quiet property, and it is an ideal holiday base for exploring Provence. The opportunities for day trips from Fontaine des Magnarelles are endless, from vineyards to the Mediterranean coastline. Book your room.
---
Art in Eygalières "Creators of the Alpilles" – In the old Saint-Laurent church, until September 14, 2021, open every day from 10:30 a.m. to 1:00 p.m. and from 4:00 p.m. to 7:00 p.m., this 8th edition will bring together Xavier Spatafora, drawing on poster wall, Catherine Puynesge and Jean-Michel Marais, painting, Nadine Fourré, sculpture in balance and Eliot Barbaud, plant art. More information or by phone +33 06 14 39 45 46 (free entry).
Sound, Light and Art (until early January 2022): Carrières de Lumières in Les Baux de Provence, a production by Culturespaces. The current program includes Cezanne, the Master of Provence and Wassily Kandinsky, the Odyssey of Abstraction. This old limestone quarry – Carrières de Lumières – is the largest fixed multimedia installation in France. The 14-metre high walls are the backdrop that 70 video projectors use to broadcast images. Here are our tips for your visit to Carrières de Lumières.
September 18-19, 2021 – Everywhere in France the Journées Européennes du Patrimoine (European Heritage Days). Public buildings, private homes, gardens and much more are open to the public free of charge. Many of these venues are only open once a year. Check the official website for the program near to you.
Check the Tourism website for Fête de la Gastronomie in Saintes Maries de la Mer. Enjoy the tastes of the Camargue (including wine) prepared by five (5) chefs in front of the Marie. They will even share their recipes with you.
---
October: Provence and on the Côte d'Azur
Here, are some other reasons to visit Eygalières: shopping at MikiMiki, dining with 5-star service and food to match at Maison Hache. Explore a special garden Les Sentiers de l'Abondance.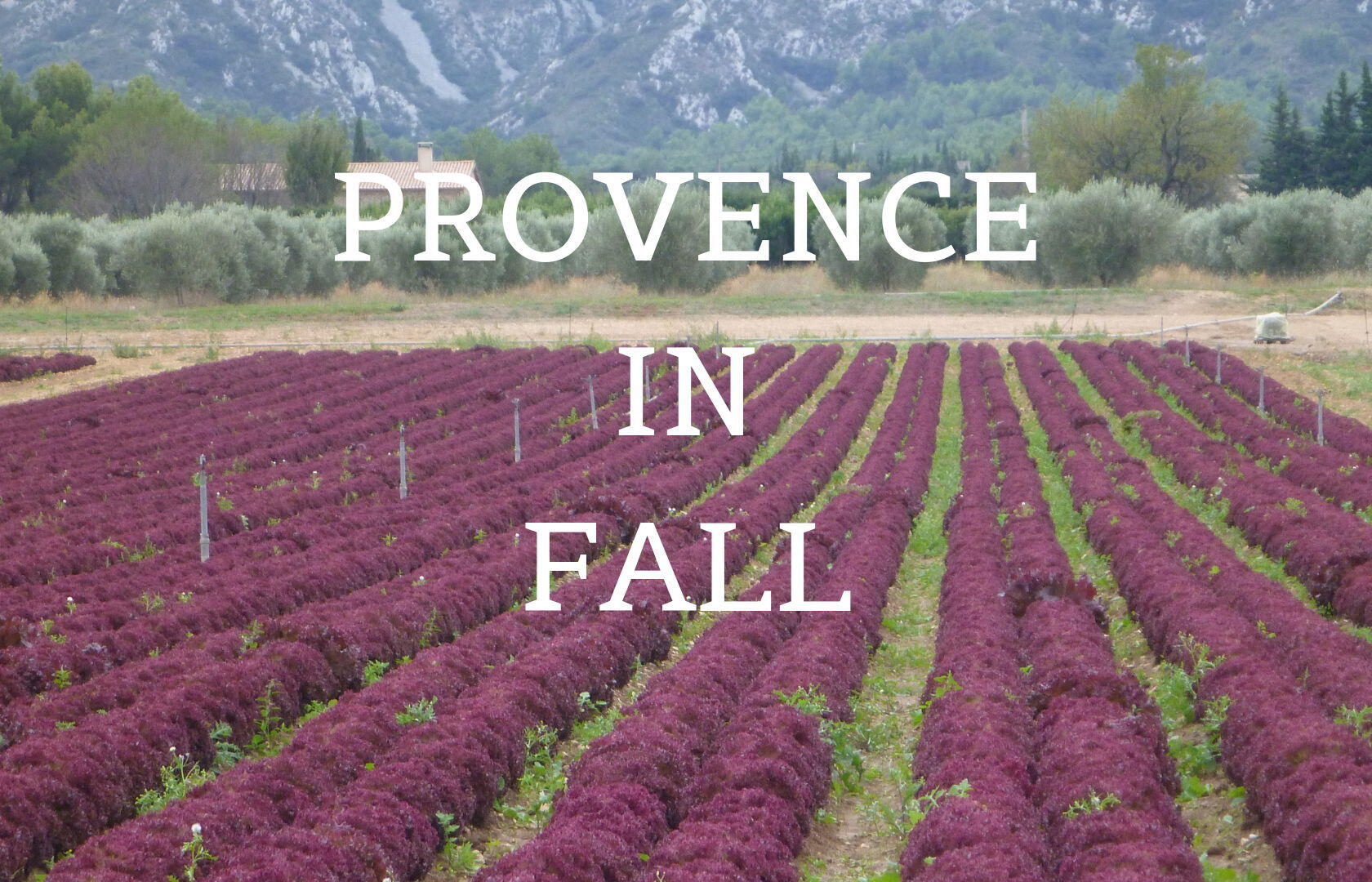 Pumpkins everywhere in mid-October – The village of Rians turns shades of orange all weekend during the Fête de la Courge a community celebration of the Cucurbitaceae family.  The annual gourd, squash and pumpkin harvest is an excuse for an autumn-themed market. There are plenty of stands selling food made with squash such as soupe à la courge, jams, cakes and more.
Head to the Beach:  Since the XII century, Saintes Maries de la Mer has been a pilgrimage site for the Romani people from Europe and around the globe. In May, there is a large celebration with a smaller version on the weekend closest to October 22nd (details here). The pilgrimages to Saintes Maries de la Mer began in the 12th century, and with more conviction when relics of the saints were discovered in 1448.  Keith Van Sickle asks, "Mary Magdalene in Provence Legend or Fact."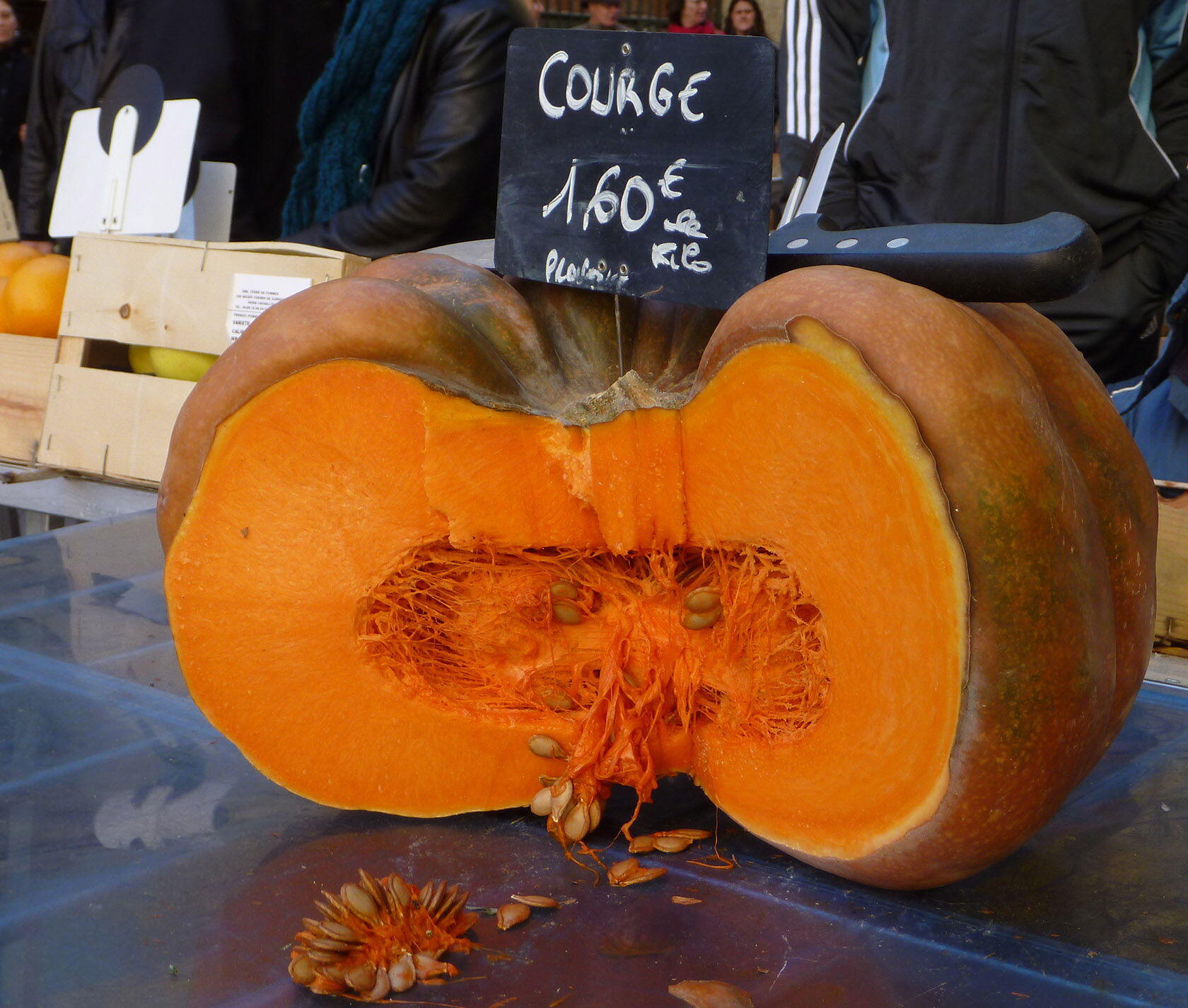 Visit seaside Cassis a picturesque town tucked into a curve along the Mediterranean Sea between the calanques. The town with 8,000 inhabitants is about 20 km east of Marseille. It's a fishing port on a steep hillside with vineyards and pastel-coloured houses that tumble down to the seaside. Check the tourist office website for current events.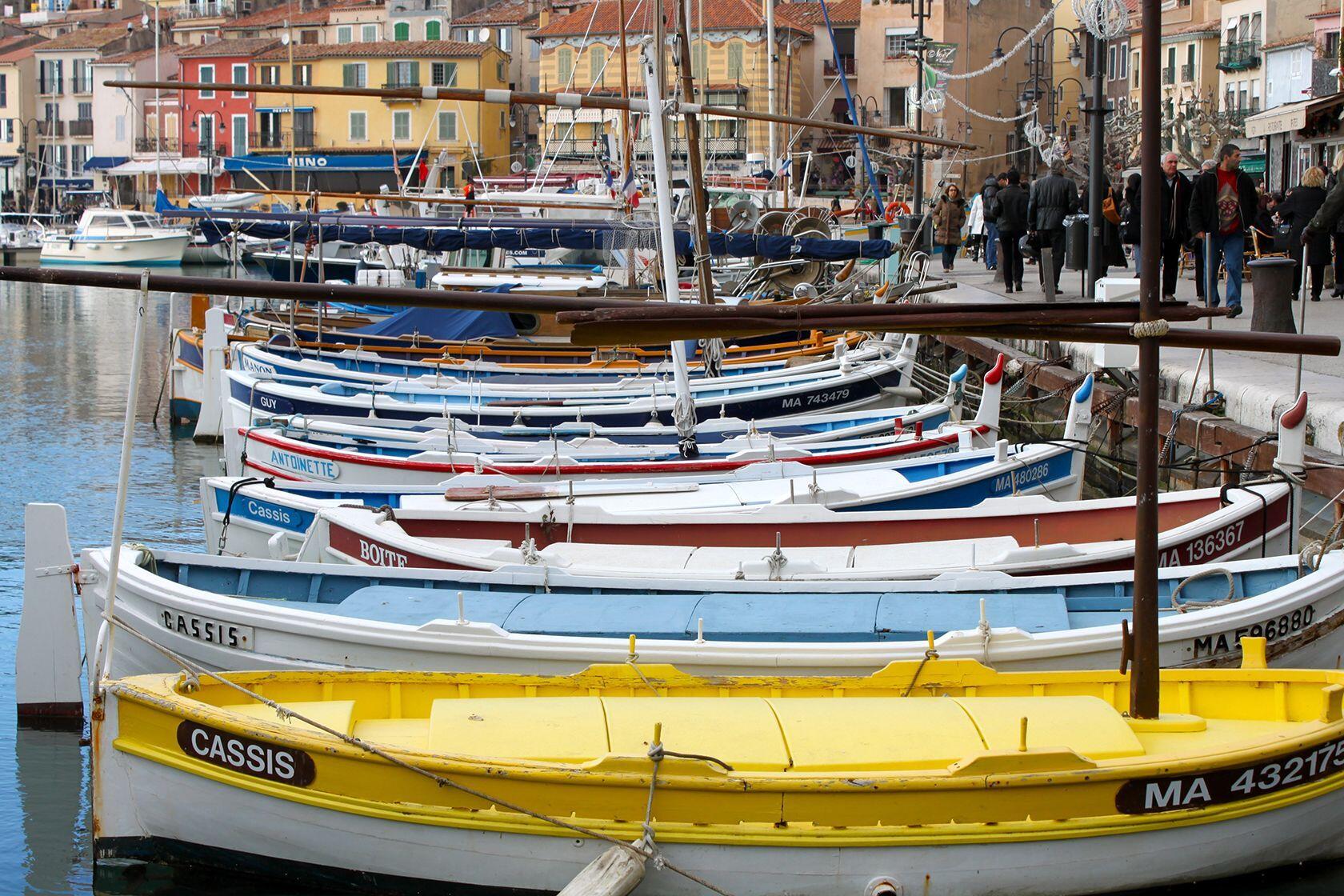 October 31 – Happy Halloween!
---
November: Provence and the Côte d'Azur
November 1 – Toussaint (All Saints) is a public holiday. Make sure to visit a cemetery to see the headstones decorated in chrysanthemums.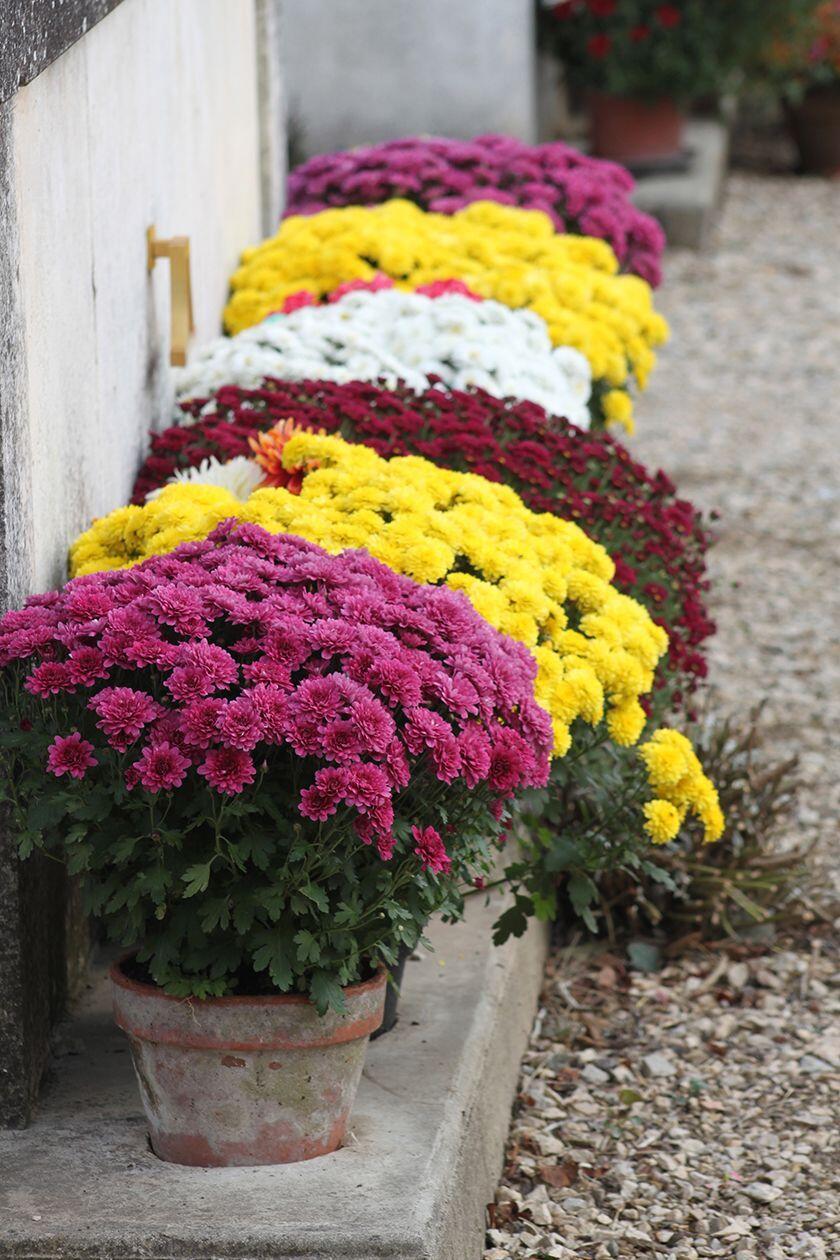 Until December 31st – Phot'Aix 2021 – Festival of photography the 21st edition anniversary of this contemporary photography exhibit – Regards Croisés/Italy. The concept is to bring photography to the street and to highlight talented photographers.
November  – Rognas is the place to be for a giant pumpkin festival. Fête de la Courge celebrates the harvest of this gourd with festivities and a chance to try soups, sweets and other culinary delights. This festival is a family-friendly event, which includes a market.
November 11 – Armistice Day (1918)
Riders in the Sand. (November 10-11, 2021): Head to Saintes Maries de la Mer for the final abrivado festival of the season. One enormous equine event on the beach with 200 gardiens (cowboys & cowgirls), 1000 horses and a total of 11 abrivados. The video (below) will give you a flavour for the energy that surrounds this two-day festival.
Truffles the Black Gold of Provence a the begining of December – Ban des Truffes in Richerenches marks the beginning of the truffle season in this village.
Read: The Truffle Markets in Provence – Planning Your Visit and Recipes.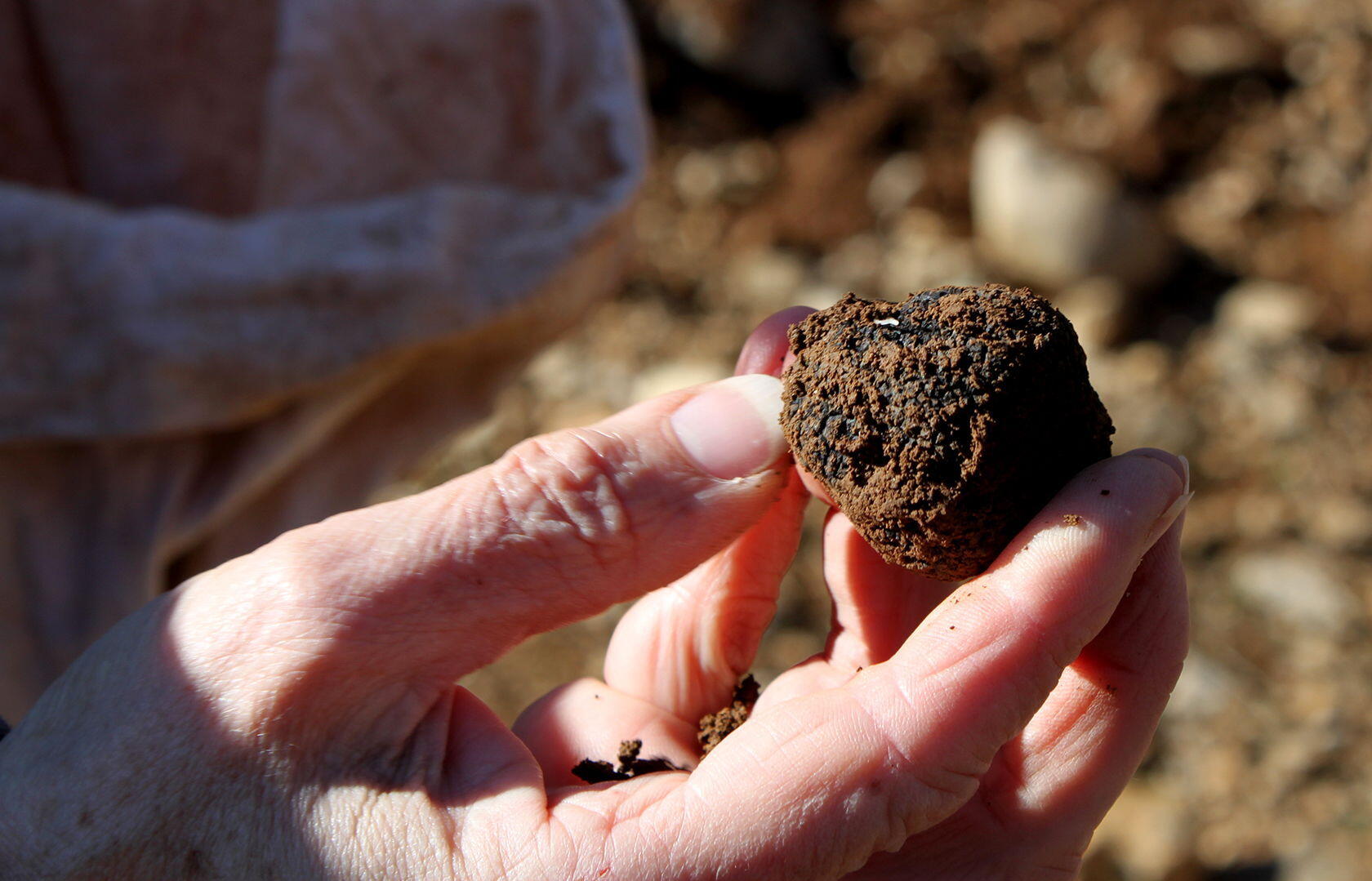 Christmas Shopping: (November 18-22, 2021) at Salon Provence Prestige in Arles at the Palais des Congrès with 170+ exhibitors. Perfect timing for Christmas shopping.
December 4-11, 2021 – PriMed takes place in Marseille for the 25th time. The festival previously called the International Festival of Mediterranean Documentary Film and Reportage began in Monte Carlo in 1994. This annual festival takes place in Marseille, since 2009. The public is invited to the screenings (free) of international documentaries, discussions and workshops.
Holiday markets start early in Provence. Watch for holiday markets in major centres and villages everywhere. Many vineyards decorate their boutiques for the season. What could be better to get you in the mood than a little wine tasting and shopping? Château de Berne (vineyard, hotel and spa) in the Var has a series of pre-Christmas markets.
November 30 – December 1, 2019 – Annual temptation for those who have a sweet tooth at the Palais des Congrès de Antibes – Juan-les-Pins for the Salon de Sucre et Chocolate.
All rights reserved. Perfectly Provence articles and other content may not be published, broadcast, rewritten (including translations into other languages) or redistributed without written permission. For usage information, please contact us.
Syndication Information
Affiliate Information
As an Amazon Associate, this website earns from qualifying purchases. Some recipes, posts and pages may have affiliate links. If you purchase via these links, we receive a small commission that does not impact your price. Thank you in advance for supporting our work to maintain Perfectly Provence.