Mary Magdalene in Provence Legend or Fact
Did Mary Magdalene Live in Provence?
A crippled ship bobs helplessly on a storm-tossed sea and those on board face certain death…but then a miracle occurs. Guided by the hand of God, the ship arrives safely on the shores Provence. Out steps Mary Magdalene, ready to spread The Word throughout France.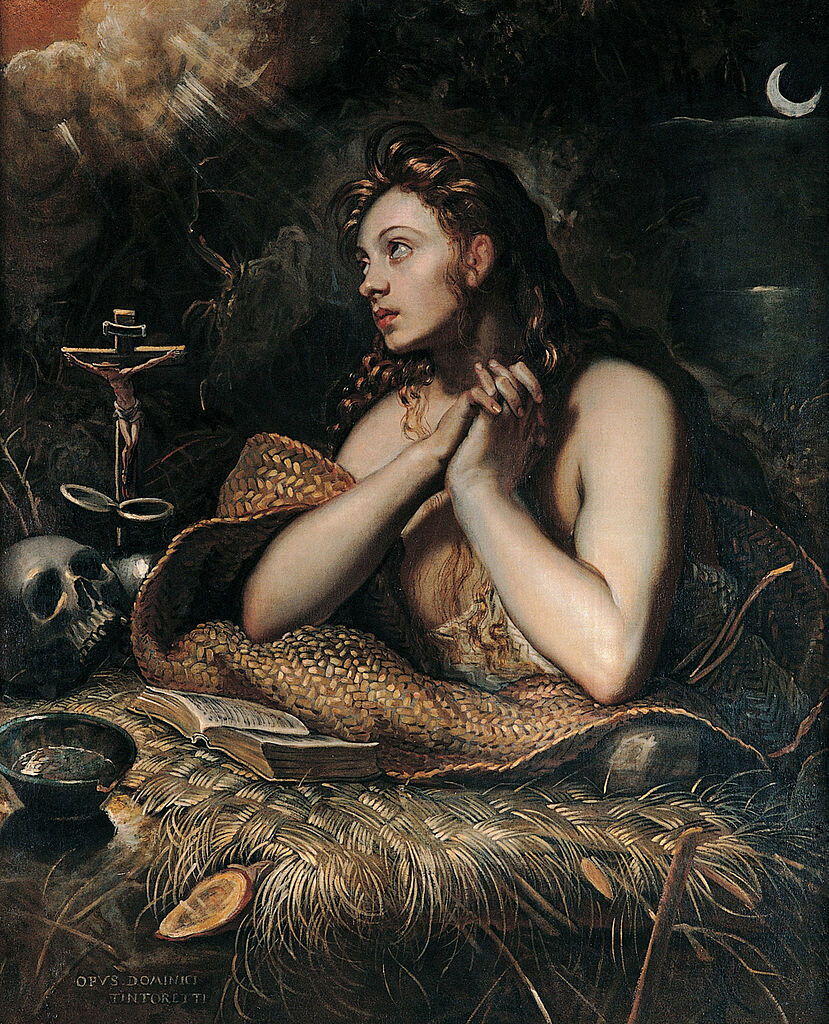 Mary Magdalene landing in France…wasn't that in The Da Vinci Code? Well, not quite. It's from the legend of Mary Magdalene in Provence, a rich vein of tradition that author Dan Brown almost certainly tapped for his bestseller. Monuments to Mary and her shipmates abound in Provence and her legend stretches back nearly 2,000 years.
The story begins after the death of Jesus when his followers were persecuted in the Holy Land. Several of them were forced into a boat without rudder or sail and cast out to sea, left to perish there.  Accounts vary, but a popular version of the legend says that along with Mary Magdalene were Mary Salomé, Mary Jacobé, Martha, Lazarus, Maximin, and their Egyptian servant Sara.
After a rough passage at sea, the ship was miraculously guided to Provence, where it landed at a place now called Saintes-Maries-de-la-Mer  (Saints Mary of the Sea).  Today the town is a pilgrimage site for the Romani people—also called gypsies—who come to worship their patron Saint Sara, known as "Black Sara" for her dark Egyptian skin. There is a huge procession every year where an icon of the blessed saint is carried into the sea, accompanied by thousands of fervent followers.
After landing in Provence, some of the group stayed put while others set off to spread their new religion. The men headed east, where Lazarus became the first bishop of Marseille and Maximin became the first bishop of Aix-en-Provence. Martha went north, where she became the star of her own legend, as the woman who saved Provence from the horrible Tarasque.
As for Mary Magdalene, she joined Lazarus and helped him convert the people of Marseille to Christianity. Then she continued on, to the mountains further east, where she settled in a lonely grotto and spent decades in prayer and penance. You can visit the beautiful site, now managed by the Dominican order, but be sure to bring sturdy shoes because it's a 45-minute walk to get there.
After 30 years in her grotto, Mary Magdelene felt that her end was near, so she made her way to Aix-en-Provence to receive communion from her old friend Maximin. She died there soon after and some of her remains are said to reside in the Basilica of Mary Magdalene in the town of Saint-Maximin-la-Sainte-Baume. Unfortunately for conspiracy theorists, there's no record of her having married Jesus and starting the Merovingian line of French kings—for that you'll have to go back to Dan Brown's books.
All rights reserved. Perfectly Provence articles and other content may not be published, broadcast, rewritten (including translations into other languages) or redistributed without written permission. For usage information, please contact us.
Syndication Information
Affiliate Information
As an Amazon Associate, this website earns from qualifying purchases. Some recipes, posts and pages may have affiliate links. If you purchase via these links, we receive a small commission that does not impact your price. Thank you in advance for supporting our work to maintain Perfectly Provence.