Provence is the Right Place for Picnics
Our time in Provence passes far too easily. The days slip by in a gentle pattern of dog-walking, cycling, pottering around local villages and just sitting, chatting, whilst we set the world to rights.
I know we should be doing lots of other things too, like making the most of visiting local restaurants and enjoying evenings out, but however hard we have tried, it just isn't us. I find I spend too much time stressing about what I should wear (from my extensive wardrobe of 2 dresses) and can never fully relax when we are out. But, I suppose after nearly 55 years, I should accept it. Continue reading here for Vaucluse Dreamer's favourite picnics in Provence, along with her photos.
---
Picnic Ideas From Provence
Summer holidays call for easy recipes and portable meals that work just as well at the beach as on a buffet table. This summer picnic menu is inspired by the endless sunny days and cicada-filled symphonies of Provence. So enjoy summer this summer menu for dining al fresco with these easy to pack in your hamper.
Pissaladière
This recipe was created by David, it is a blend of several variations for the same dish. This version will serve 6 as a main course or 12 as an appetizer. 
Check out this recipe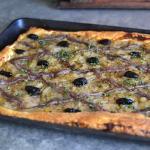 Grilled Sourdough Tartines with Ricotta, Peach and Basil
This recipe is a delicious combination of savoury (sourdough), creamy (ricotta), sweet (peach and honey), and tangy (chicory, radicchio, vinegar). Enjoy a DIY open-faced sandwich in the sun with a crisp rosé from Provence.
Check out this recipe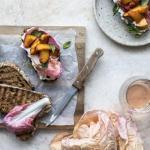 Eggplant caviar
Roasting the eggplant softens the flesh and adds delicious flavour. Enjoy as an appetizer or a starter course.
Check out this recipe

Fig, Walnut and Lardon Quiche
I love to make seasonal quiches, as there's always a nice combination that will work. Figs are lovely with nuts, so you can make a very tasty number with some crushed almonds or walnuts, figs and some lardons for extra taste.
Check out this recipe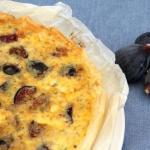 Niçoise Salad
What is a true Niçoise salad? An authentic Niçoise is made with raw vegetables; only the eggs are cooked. You have anchovies or tuna, never the two. This salad can be a complete meal with some good bread and a glass of rosé!
Check out this recipe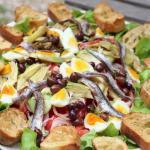 Clafoutis aux Cerises
A clafoutis is a very easy recipe to make. You leave the cherry pits in the fruit, otherwise they will change the colour of the desert.
Check out this recipe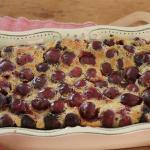 Make sure to include a bottle of chilled rosé or other beverage of your choice. This market bag also serves as a terrific picnic basket.
Enjoy this delightful book by Elizabeth Bard for some reading after your meal.
More on Picnics in Provence
Keith Van Sickles writes about the Secrets of St-Rémy: The Best Place for a Picnic.
In this article, Tasha Anne Powell explores the essential ingredients for Provencal picnics.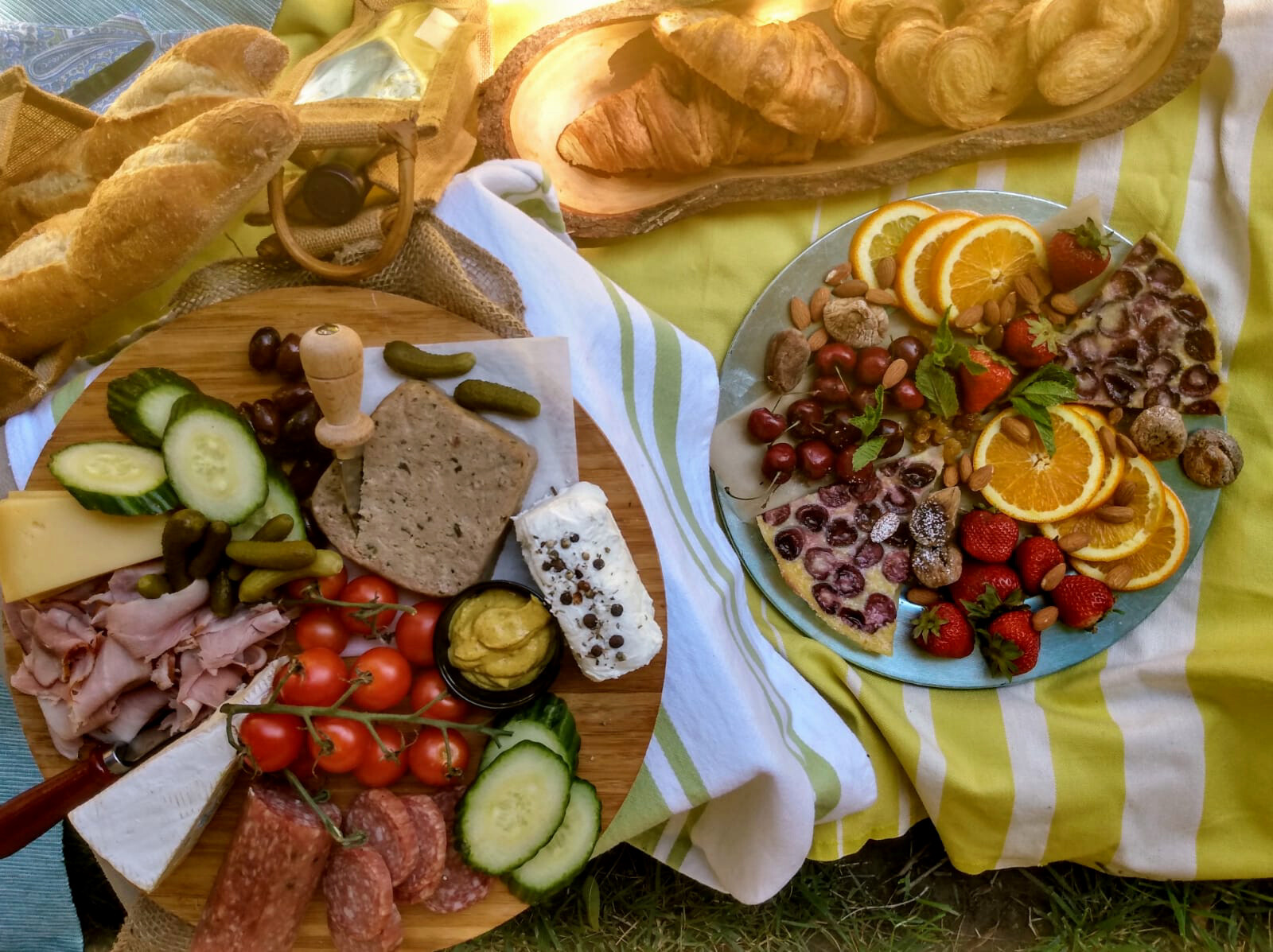 All rights reserved. Perfectly Provence articles and other content may not be published, broadcast, rewritten (including translations into other languages) or redistributed without written permission. For usage information, please contact us.
Syndication Information
Affiliate Information
As an Amazon Associate, this website earns from qualifying purchases. Some recipes, posts and pages may have affiliate links. If you purchase via these links, we receive a small commission that does not impact your price. Thank you in advance for supporting our work to maintain Perfectly Provence.