Meyer Lemon Pie a Slice of Sunshine
It's my observation that people who enjoy cooking are split between folks who like baking and those who prefer not to deal with desserts. Within the baker category, it gets even more complicated, with those who don't like baking pies. I love making pies, and this Meyer Lemon pie, I call Arizona Sunshine pie.
If you haven't been to Arizona, these photos might tempt you to book a trip.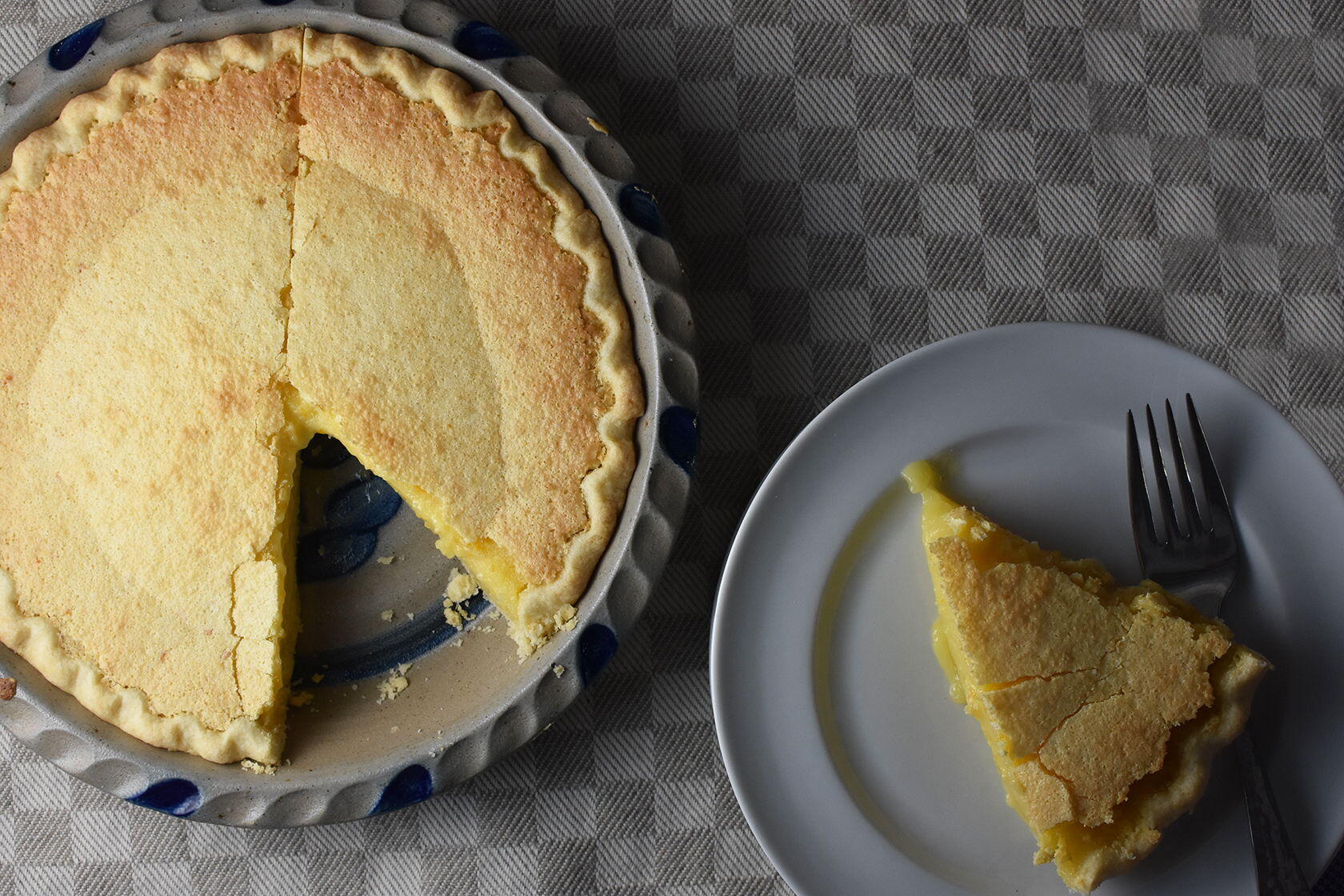 Meyer Lemon Sunshine Pie
This sweet-sour dessert is quick to prepare and is sure to tempt even the non-dessert lover.
Ingredients
1 1/3

cups

Flour

8

tbsp

Unsalted Butter (Chilled)

cubed

1/4

cup

ice water

1

Organic Meyer lemon

about 5 ounces

1

Organic Lisbon lemon

for the zest

4

large

Eggs

8

tbsp

Unsalted Butter

melted

1

tsp

vanilla

1/2

tsp

Fiori di Sicilia

1 1/2

cups

Sugar
Instructions
Preheat oven to 350°F.

Place flour in the bowl of a food processor fitted with the steel blade. Distribute chilled butter cubes over the flour. Pulse 12 times.

Drizzle water over the flour/butter mixture and pulse until dough begins to clump around the base of the blade.

Remove the dough and place it on a lightly floured board.

Briefly knead into a ball, then flatten to a disc and, using a floured rolling pin, roll into an 11-inch round, about 1/8-inch thick.

Place the dough in a deep 9-inch pie plate and trim the edges, then crimp. Place in the refrigerator while you make the filling.

Wash the Meyer and Lisbon lemons well. Cut the Meyer lemon in half lengthwise, then cut each half lengthwise. Cut the quarters into 1/4-inch slices. This will allow you to remove all the seeds.

Using a micro plane or box grater, finely grate the zest of the Lisbon lemon. Reserve the rest of the Lisbon lemon for another use.

Place the Meyer lemon pieces (with skin) in a blender along with the grated zest. Add the eggs, butter, vanilla, Fiori di Sicilia, and sugar. Blend until smooth.

Pour the mixture into the unbaked pie crust and bake for 40 minutes or until set.

Let the pie cool, then chill in the fridge or serve at room temperature.
Other Lemony Desserts:
This Lemon Tart is a Perfect Finish to any Meal
Sweet, Creamy and Tangy Dessert Lemon-Lavender Hearts with Lemon Curd
Sweet Treats Lemon Olive Oil Mini Cakes
Lemon Tart for any Season (and Reason)
A Twist on Lemon Tart – Tarte à l'Orange
Lemon, Almond and Yoghurt Cake
Lemon Tart a Sweet and Sour Balance