Festive Holiday Dinner Menu from Provence
December is a festive time in Provence. At this time of the year, outdoor and indoor market stalls brim with hearty meats, fowl, shellfish, and winter vegetables. I hope you enjoy this Festive Holiday Dinner Menu with my favourite, and slightly decadent, dishes – foie gras, duck confit and chocolate mousse.
Holiday Food in Provence
Black truffles are in season, and although buying a whole truffle will set you back a pretty penny (or euro as the case may be), restaurants throughout the area feature this delicacy on their menus, and you shouldn't deprive yourself of a taste. It is best to leave all thoughts of dieting at home – at least until after the New Year.

You won't want to miss the annual Provencal holiday tradition of 13 desserts, symbols of Christ and the 12 apostles. Although the exact desserts may vary by town or family, you can expect to find dried and candied fruits, biscuits and cookies, the famed Calisson d'Aix and a sweet fougasse.

Festive Holiday Menu

Starter: Nothing says festive to me like foie gras. I am a purist and want nothing more than lightly toasted baguette slices with this delicacy. Foie gras is sometimes served with a fig, plum or onion marmalade, but I prefer to savour the rich flavour on its own with a glass of soft white wine or Champagne.

Main Course: I always prepare duck confit (confit de canard) for Christmas dinner. It's my husband's favourite meal, and with minimal prep the night before, the duck legs pretty much take care of themselves in a low oven on Christmas Day or whenever you want to serve the confit.

The duck legs in the US aren't quite as meaty as those in France, and accordingly, there is less fat to render. You can buy tubs of duck fat (D'Artagnan is a popular brand) at many grocery stores, and you'll need a tub or 2 to prepare the duck. Be sure to strain any leftover duck fat as that will keep in the fridge for several weeks. Duck fat is a delicious way to fry potatoes. I usually buy more duck legs than I will serve as they freeze beautifully in their fat, and there isn't anything much better than warming them up for dinner on a cold, snowy day. I serve duck confit with a robust red from the Côtes du Rhône or a white from the region such as a Marsanne or Roussane.
Duck Confit
This recipe is delicious as the duck becomes tender through the long slow cooking process. This is not a meal you can make in a hurry, plan to start 2-3 days in advance for the best results.
Check out this recipe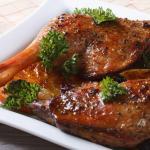 Provencal home cooks and professional chefs frequently use garlic. I love seeing the braids of big fresh garlic at the Saint Remy market and often consider sneaking a few back in my luggage (but I never have). These potatoes make a good side for duck confit, a roast of beef, or to elevate a simple roast chicken.

Provencal Baked Potatoes
This potato recipe is an easy side dish that you can serve with meat or fish. It can easily be prepared in advance.
Check out this recipe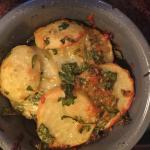 Dessert: I have tasted many versions of chocolate mousse in my travels through Provence. Some are thick and dense, and others are lighter and fluffier. Depending on your preference, you'll want to adjust how long you keep this mousse in the fridge. The longer you refrigerate it, the denser it will become.
Chocolate Mousse
This easy recipe was adapted from "Around My French Table" by Dorie Greenspan. Enjoy chocolate mousse as the finale for your holiday menu or any time of the year.
Check out this recipe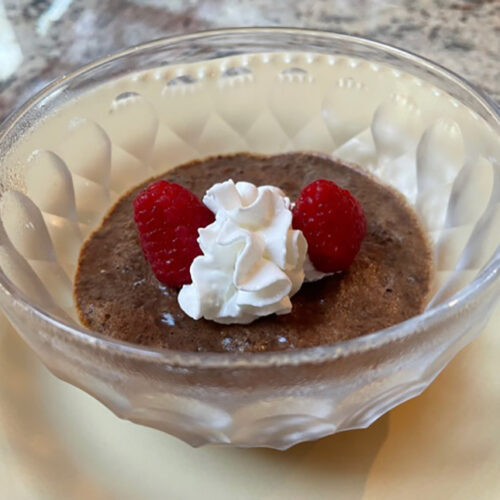 After a big meal, I am ready for a cafe (espresso) or deca (decaffeinated espresso), but if you want to serve more wine for dessert, consider a Rasteau from the Côtes du Rhône.
---
Provence in December
A Taste of Provence for the Holidays promises a delightful combination of seasonal shopping, gastronomic discoveries, and an introduction to the region's cultural traditions. I am booking now for tour dates: December 7 – 11, 2022.
Provence warms the heart every season, and winter is no exception. A Taste of Provence for the Holidays includes the same highlights from the Goût et Voyage regular tours; cultural visits, gourmet meals, cooking classes and wine tasting. As always, guests will stay in a charming boutique hotel. Everything is included and expertly coordinated from arrival at the Avignon TGV station to the return seven (7) days later.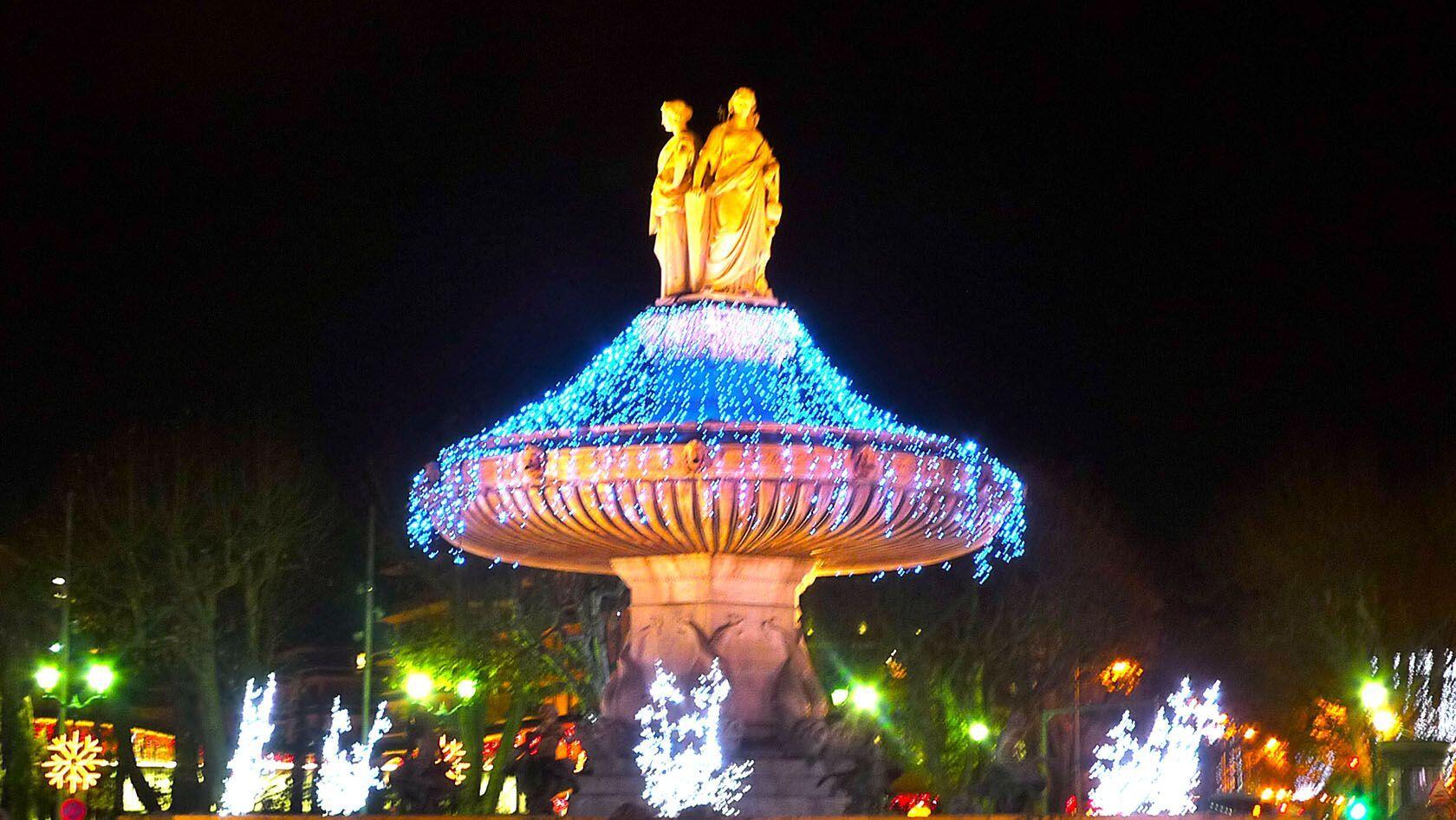 ---
More Holiday Recipe Ideas
Calissons d'Aix a Sweet Candy
This recipe takes time. It's a fun culinary project with a sweet result. You need to leave enough time (about a week) for the fruit paste to reach the right consistency.
Check out this recipe

Fougasse d'Aigues Mortes
Fougasse d'Aigues Mortes is a sweet brioche-style bread dusted in sugar. This traditional chewy bun can be enjoyed on its own or with other pastries. Either way, it's sure to impress.
Check out this recipe

Candied Clementines (Clementines Confits) with Moroccan spices
This dessert can be made all year! When I am in France, I buy clementines from Corsica. I can find clementines (sometimes known as Cuties in the U.S.) throughout the year in Los Angeles. It's a simple dessert that can be served by itself or cut in julienne strips and served on top of ice cream, yogurt or a pound cake (The French version of a pound cake is Quatre Quart)! Please note that the clementines will be a burnt orange colour once they are candied because of the Moroccan spices.
Check out this recipe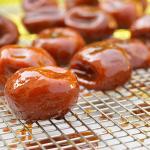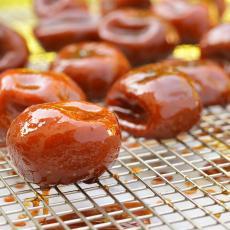 Mendiant Tart
A flaky sweet pastry tart filled with decadent chocolate ganache and topped with candied fruits, flowers and fleur de sel,
Check out this recipe