Crispy Duck Confit a French Classic
If you could pick your last meal – what would it be? For my last meal on Earth, I would select a dish that is both humble and classic. I would choose a duck confit. There is something utterly delicious about obscenely crisp duck skin mixed with succulent duck meat. It is a dish that my wife Lisa and I have shared commemorating many events. Duck confit is the very first solid food my son Beaumont ate. Keep reading to learn more about "My Last Meal."

Crispy Duck Confit and Fried Potatoes
This dish is a surefire way to impress family, friends, or virtually anyone you'd like to have over for dinner. There's nothing better than extra crispy duck skin coupled with tender, juicy duck meat flavoured with robust spices and butter. Accompany this gourmet-style duck with perfectly-fried Yukon Gold potatoes, and anyone would guess you're a 5-star chef.
Ingredients
4

Duck Leg Quarters

1/4

cup

Coarse Sea Salt

1

tbsp

Black Peppercorns

1

bunch

Fresh Thyme

1

Sweet Onion

unpeeled, sliced

2

bulbs

Garlic (unpeeled)

1 head coarsely chopped, for the other, 2 cloves smashed and the rest thinly sliced

1

quart

Rendered Duck Fat or Pork Lard

1

pound

Yukon Gold Potatoes

1

Bay Leaf

1

sprig

Fresh Thyme

1

tbsp

Fresh Thyme

chopped

Sea Salt & Freshly Ground Black Pepper

to taste
Instructions
Make the Duck Confit:
Toss the duck legs with salt, peppercorns, thyme, onion, and garlic in a large bowl. Cover with plastic wrap and refrigerate for three (3) days.

Preheat the oven to 250°F (120°C). Rinse the legs and discard the salt mixture. Place the duck in a large Dutch oven and cover with 1 inch of the duck fat. Bake until the meat just barely falls off the bone, about 3 hours.

Remove the duck from the oven and let it cool in the fat. To serve later, freeze in individual portions with a small amount of fat (for the express purpose of having it ready when you need to brown the skin) and serve it at another time.

Spoon a generous dollop of duck fat in a large nonstick skillet over low heat until it melts to crisp the duck legs. Add the duck legs, skin-side down, and cook until the skin starts to crackle and turn brown for about 10 minutes. Low and slow is the preferred method here. Transfer to a plate and keep warm. Set the skillet aside.
Make the Potatoes:
In a medium saucepan, combine the potatoes, bay leaf, thyme, and the two garlic cloves and cover with cold water.

Bring to a boil until the potatoes are easily pierced with a small knife, about 10 minutes.

Cut the potatoes in half lengthwise and add them to the skillet you used for the duck. Cook over low heat until golden brown, about 10 minutes.

Add the sliced garlic and cook, stirring constantly, until it's light amber, about 2 minutes.

Pour the potatoes and garlic into a fine-mesh strainer over a bowl to remove the duck fat. Reserve the fat for another use.

Return the potatoes and garlic to the skillet and stir in the thyme and salt, and pepper. Serve the potatoes alongside the duck confit on warmed plates.
More Duck Recipes and Sides:
Spiced Duck with Blackberry-Balsamic Reduction
The duck breasts are cooked at the last minute and served rare or medium-rare. Make the blackberry-balsamic reduction sauce in advance and reheat when you are ready to serve.
Check out this recipe

Duck with Clementine-Pomegranate Beurre Blanc
Easy and festive main dish that is ready in under 40-minutes
Check out this recipe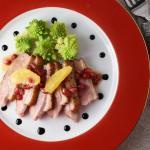 Duck Confit Hash and Eggs
Rich and decadent come to mind when eating this delicious brunch sensation. Silkie eggs take center stage atop succulent duck and veggie hash surrounded by sweet and sour cherry pearls.
Check out this recipe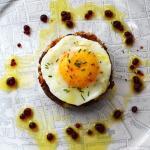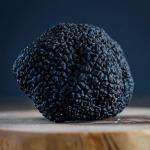 Sautéed Potatoes, Peppers, and Onions
Potatoes are a popular vegetable that are prepared as additions to meals all over the world. Fun fact: did you know potatoes were believed to be banned in France from 1748 to 1772, as they were thought to be poisonous and even cause leprosy! Fortunately, potatoes are a hearty vegetable packed full of nutrients and minerals, so feel free to enjoy them as much as you'd like.
Check out this recipe