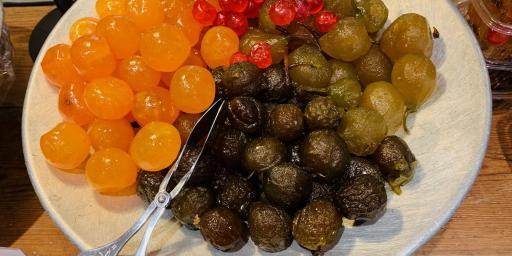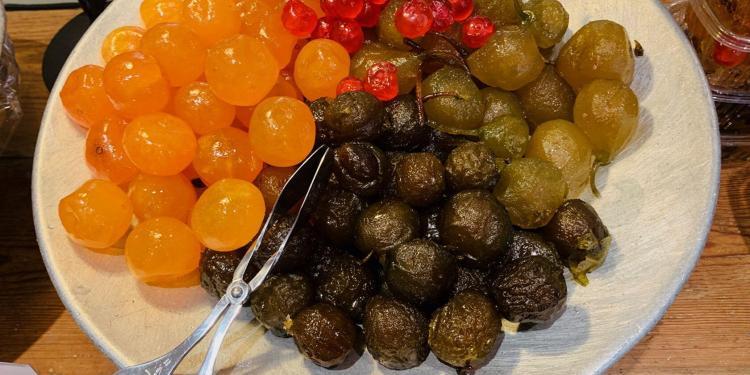 Sweet Treats the Candied Fruit Makers in Provence

What is Candied Fruit? Don't ask your nutritionist's permission when it comes to candied fruit. The answer is obviously yes. The process of converting fresh fruit to a crystallized version takes lots of time and even more sugar syrup. Sometimes referred to as fruit glacé in France. The Arabs brought …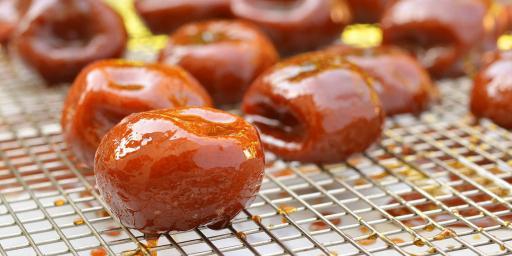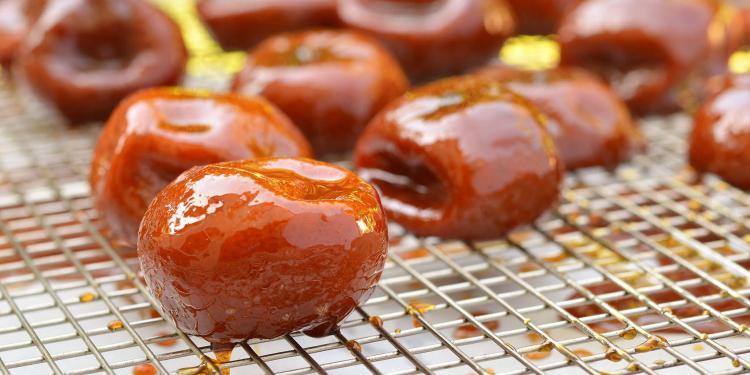 Candied Clementines Confit with Moroccan spices

You might think that this recipe Candied Clementines (Clementines Confit) with Moroccan spices has nothing to do with duck but, in fact, it uses a similar methodology of preservation only in this case with sugar and corn syrup.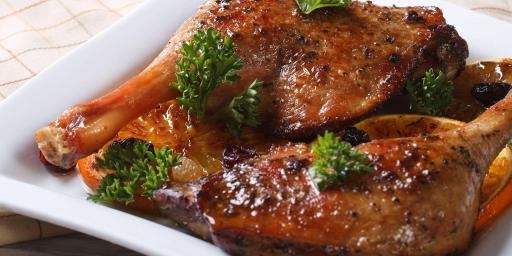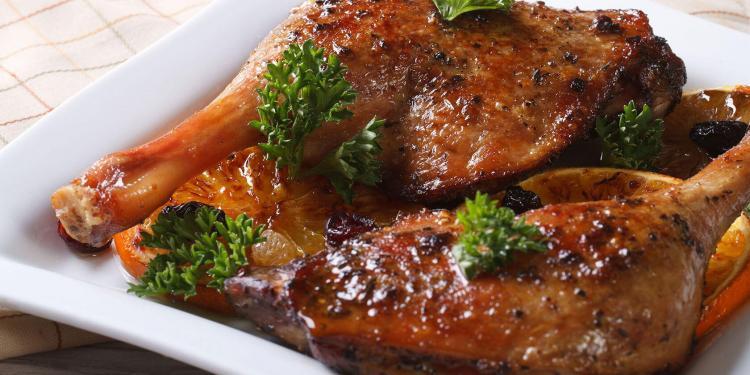 A warming winter recipe – Duck Confit

I held a terrific Goût et Voyage cooking class/dinner party this past Saturday night. My clients have a beautiful home and were gracious hosts. Our meal started with tapenade noire on baguette slices and Champagne. The salad featured wine poached pears, endive, gorgonzola and walnuts with a pear vinaigrette. The main course starred …