Provence is known for its landscapes, famous artists, food markets, and culture. Perhaps by default, the region is less recognized for its designers, artisans and craftsmanship. Whether you are searching for a unique gift for someone special, or yourself, there is a wealth of artistic talent in the region. 
Made in Provence
Before you leave, make sure to fill your suitcase with some of these signature products:
Herbes de Provence
Fleur de Sel
Savon de Marseille
Lavender Products
Printed Fabrics
Olive Oil
However, buyer beware! Although you will find these products in local markets, they may be imported and not made in Provence (or even France).
For top-quality items for the home and unique purchases for her, here is our list of Boutiques: a Shopping Guide for Provence. These businesses are passionate about regional ingredients, exquisite craftsmanship and beautiful design.
---
Provence: Gifts for the Ladies
Bastide: These lifestyle and beauty brand owners are the husband and wife team Frédéric Fekkai and Shirin von Wulffen. This power couple combined their experiences in women's hairstyling, products, and luxury fashion to revive a flailing Provencal brand. They chose Bastide, a name they feel reflects the Provencal lifestyle in harmony with nature. Beautisans (beauty + craftsmen) produce the Bastide product line. These creators are chosen for their attention to detail, high-quality craftsmanship and connection to Provence. Shop the women's collection.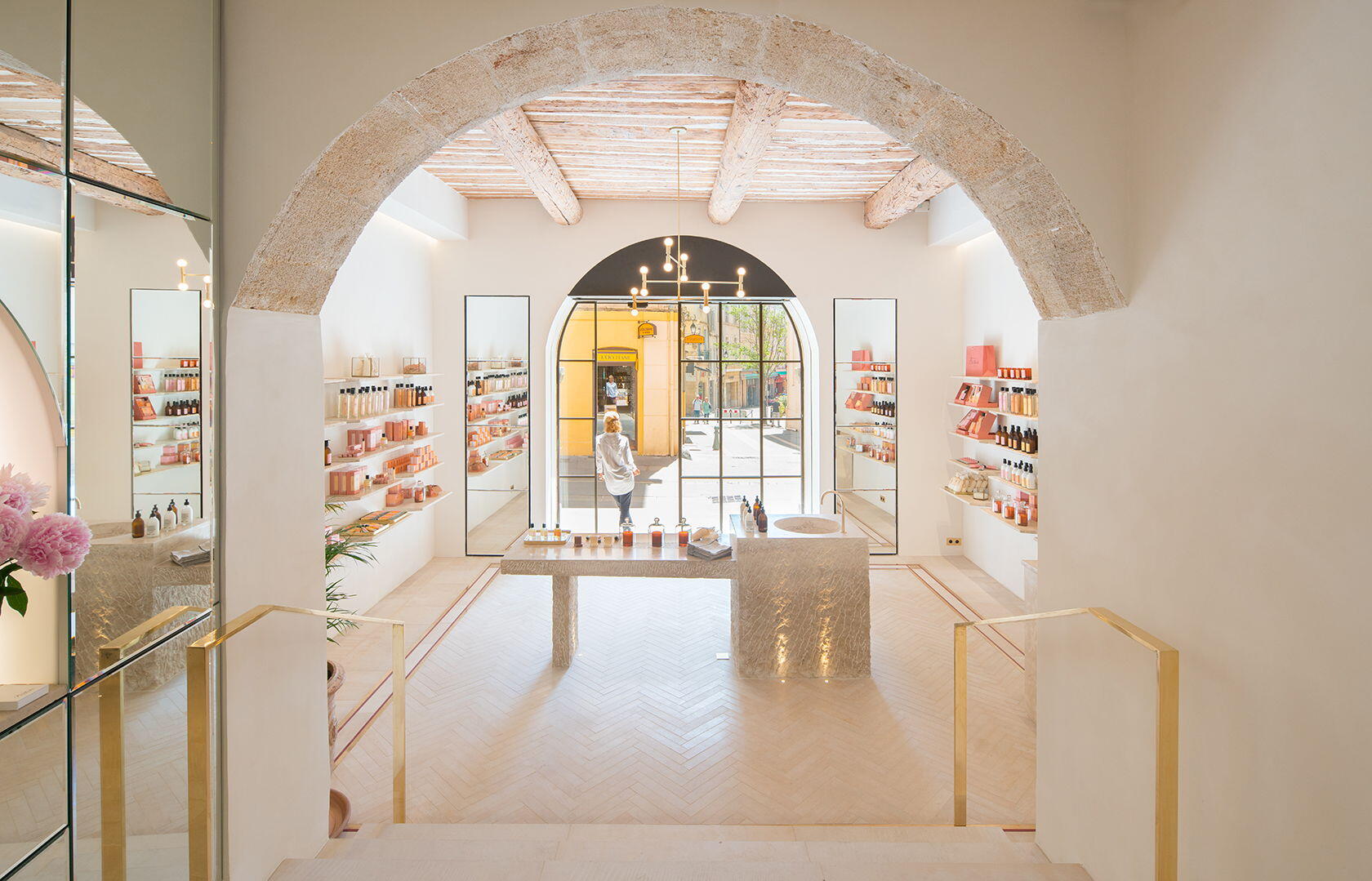 The Choisy Collection makes wearable art. The company turns paintings by Christian Choisy and adapts them into a stylish women's clothing line. The artist's daughter, Sandra, builds the ready-to-wear fashion collection with inspiration from the artwork. Discover the chic dresses, shirts and accessories here.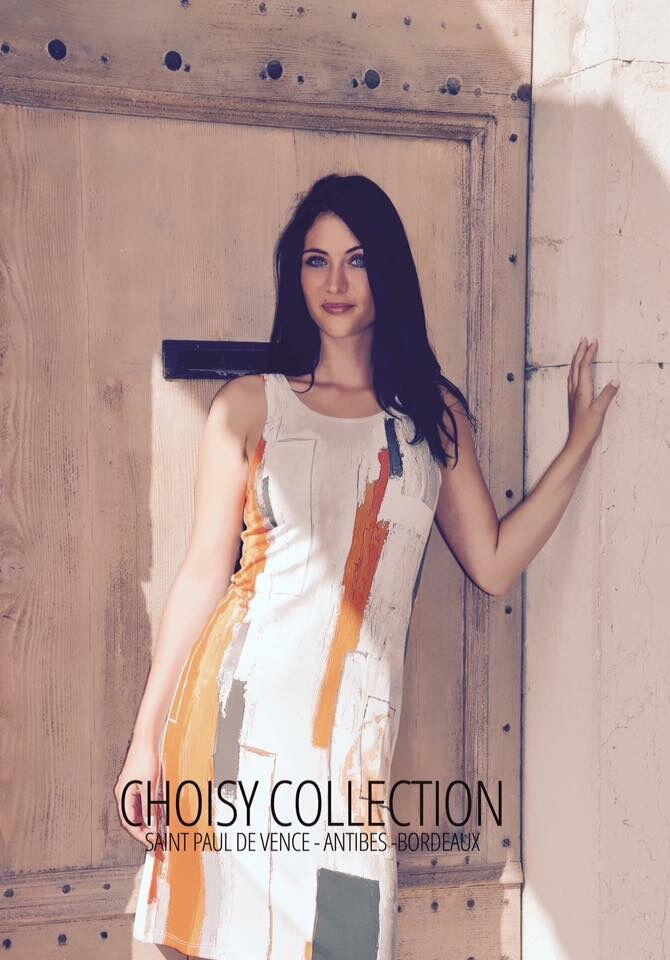 Miki Miki is a gem of a women's fashion boutique in Eygalières. Owner Michela Franzoso (Miki) knows a lot about fashion, quality materials and her clients' tastes. The collection at Miki Miki is curated by Franzoso, who visits her Tuscan contacts in Arezzo several times a year. Discover limited edition designs by Italian designers, including Miki Miki private labels. Read more.


My Stylish French Box is a subscription box concept created by Sharon Santoni. This talented lady, a mother of four, is an author, has a successful website, and much more. Read her backstory. In February 2017, Santoni added My Stylish French Box, a quarterly subscription service, to her many projects. The box concept was born from her love of sharing her favourite brands and a desire to help smaller French businesses and artisan creators reach a wider audience. There are a limited number of boxes each quarter, and they have sold out every time. Order some French Luxury today.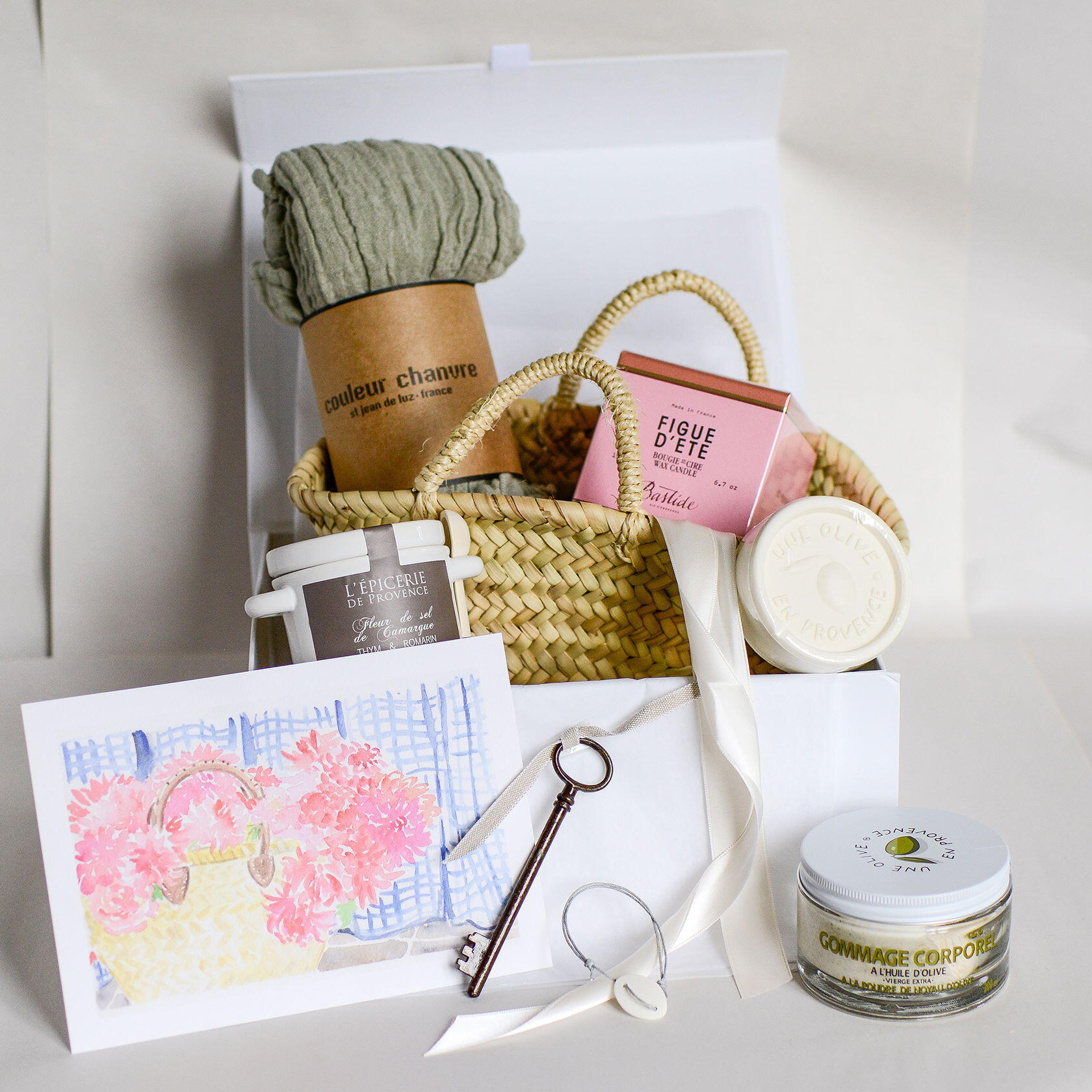 Rose de Bagatelle: This women's clothing and home decor shop is tucked away in Lourmarin's charming alleys. Browse their curated collection of clothing and accessories. Then, shop for the perfect hostess gift, for that impossible someone. More here.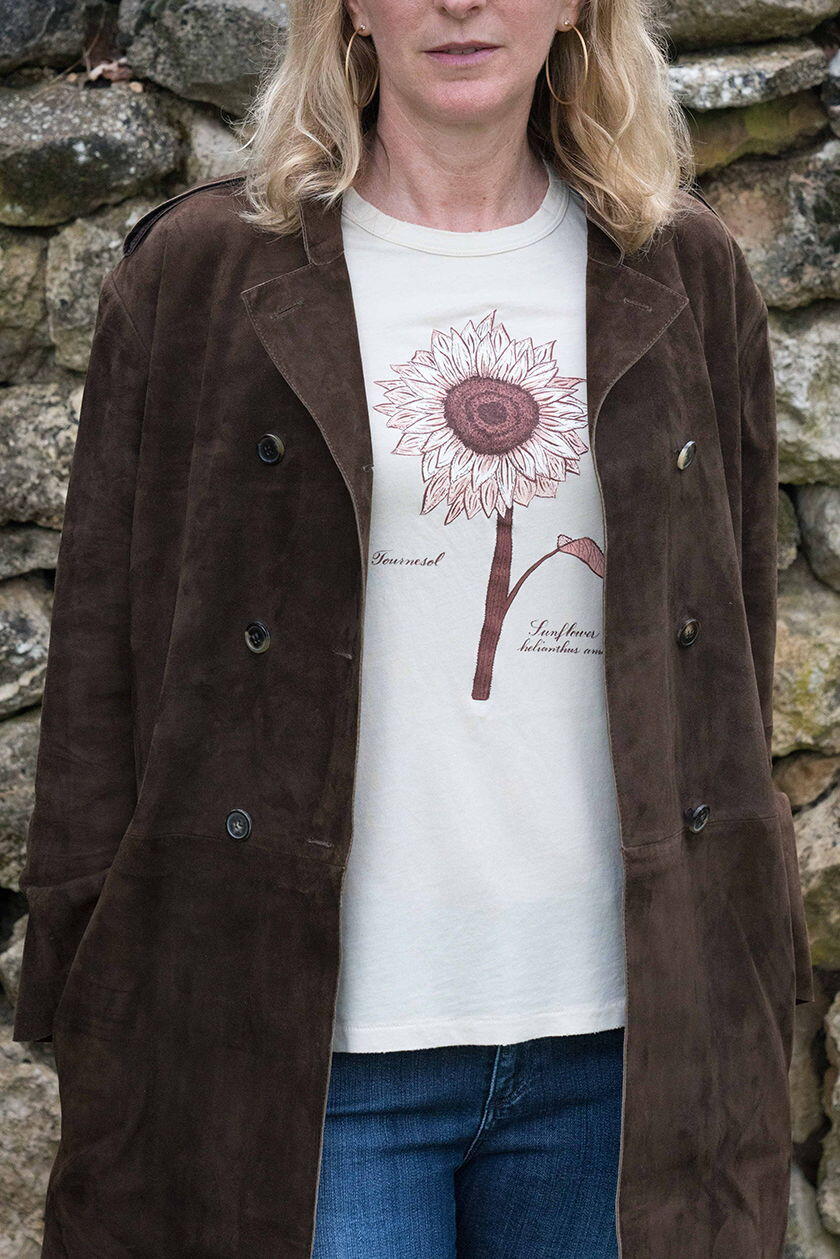 The Provence Market: Since we already love Provence's markets' colours, textures, and characters, why not make that the company name? Michele and Jean-Marie are a husband and wife team with a vision, complementary work experiences, and a love for Provence. The inspiration for fashionable women's t-shirts from the Provence's lifestyle. Playful designs evoke images that reflect an appreciation for art, nature, food and family.
---
Gifts for the Home from Provence
The team at Bastide works with a handful of talented artisans to create their exclusive scented candles. The fragrances for these candles and the crystal potpourris draw from natural aromas including fig, honey, and herbes de Provence. Browse the collection.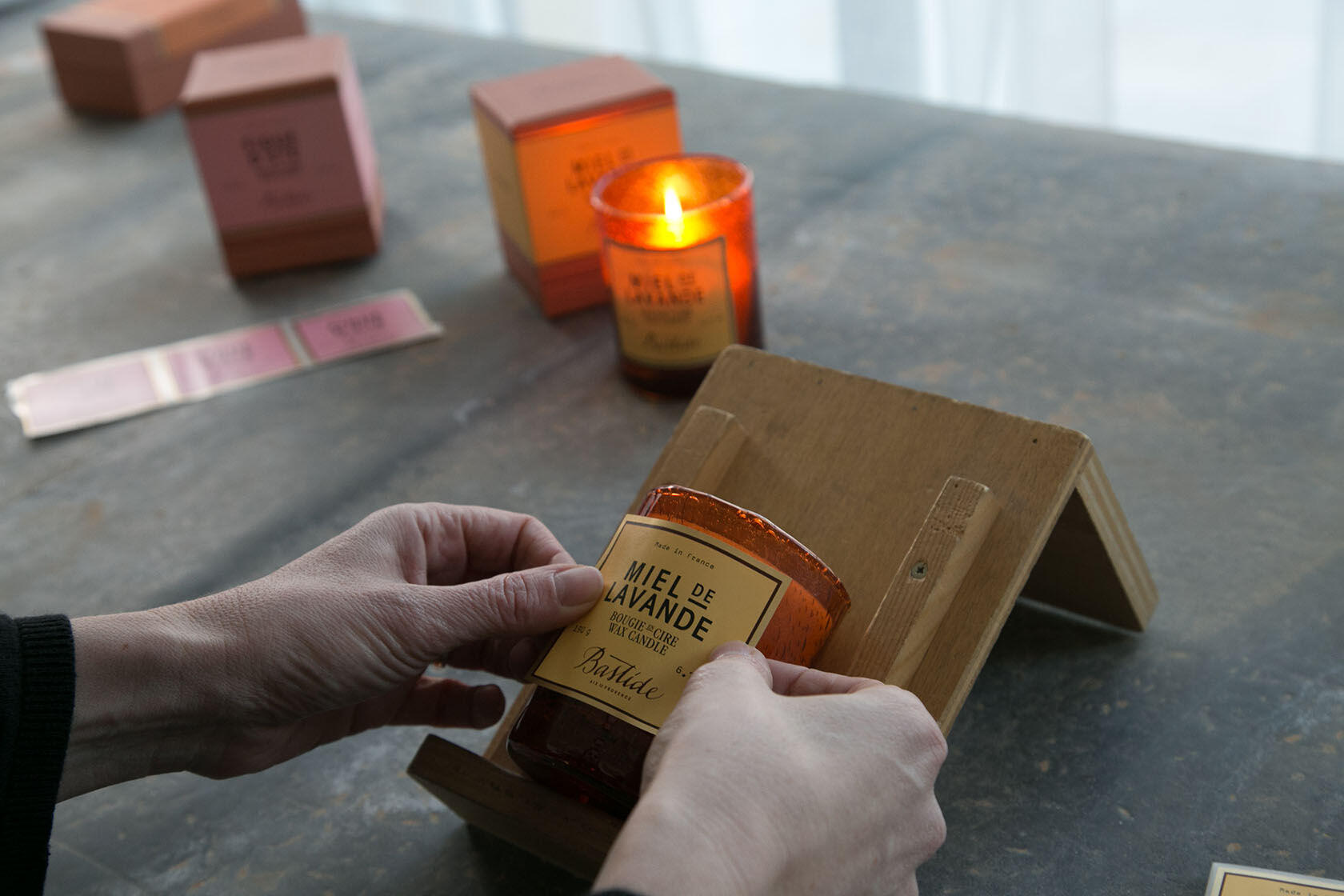 Candlebox Provence launched in 2015. The founders are two sisters Aurélie Coulet and Amandine Berneau. The artist and the communications expert leverage their complementary skillsets for their brand. The unique fragrances for Candlebox Provence come from the perfume capital of Grasse. Once the ladies have approved a new fragrance, Aurélie gets to work. While the wax is melting, she sets up a candle production line with the receptacles and cotton wicks. They use only soy wax and made-in-France containers. Read more.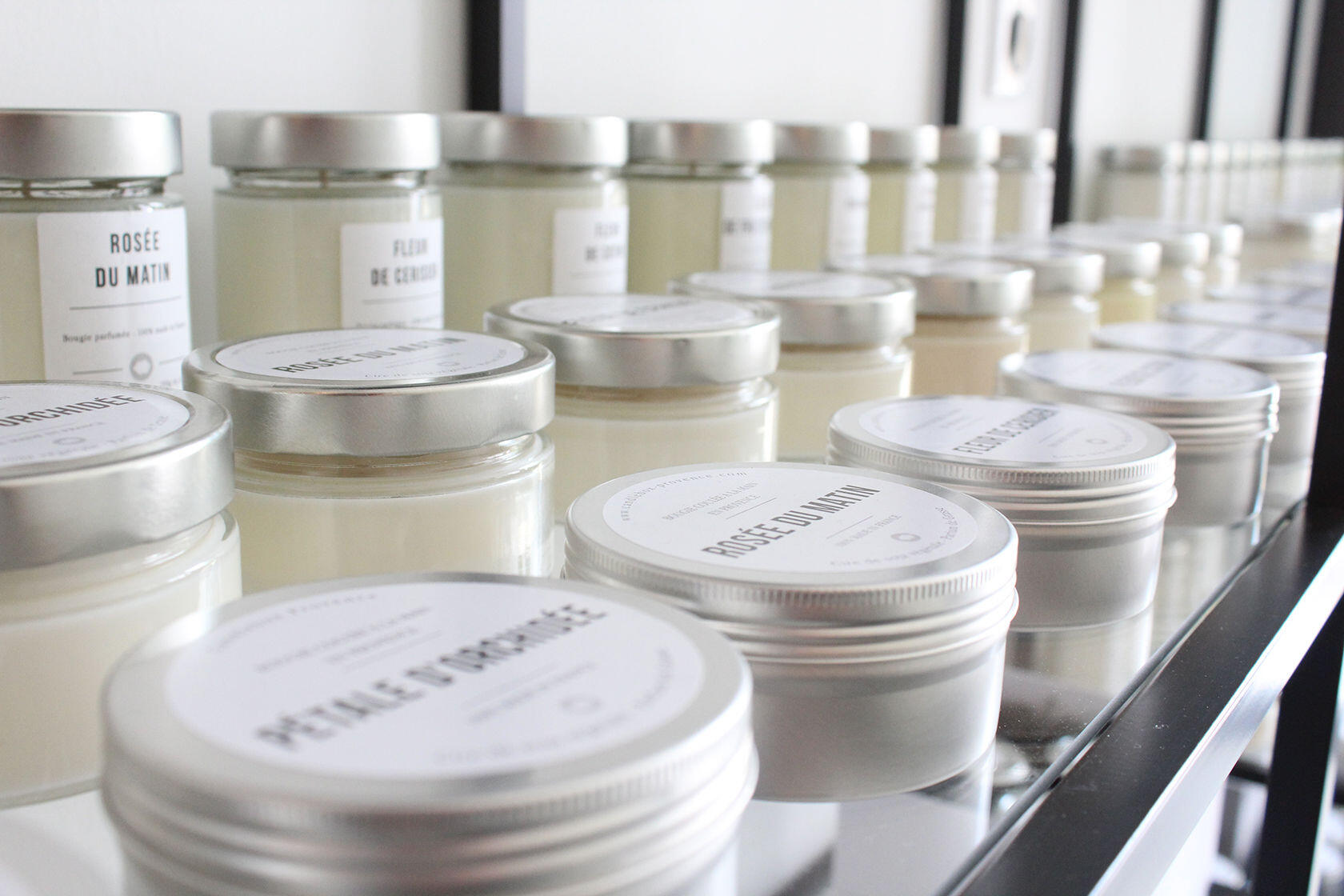 Fuseaux de Lavande is the name of Elsa Lenthal's company. It cultivates the tradition of this Provencal handcraft, made with just-picked lavender or lavandin. A lavender fuseau is shaped like a baby's rattle, although some might describe it as a wand or spindle. In the 18th-century, Provencal dowry chests often contained fuseaux to perfume clothes and linens. Elsa's fuseaux are created by hand using organic French lavender and ribbons from the Haute Loire. Read more.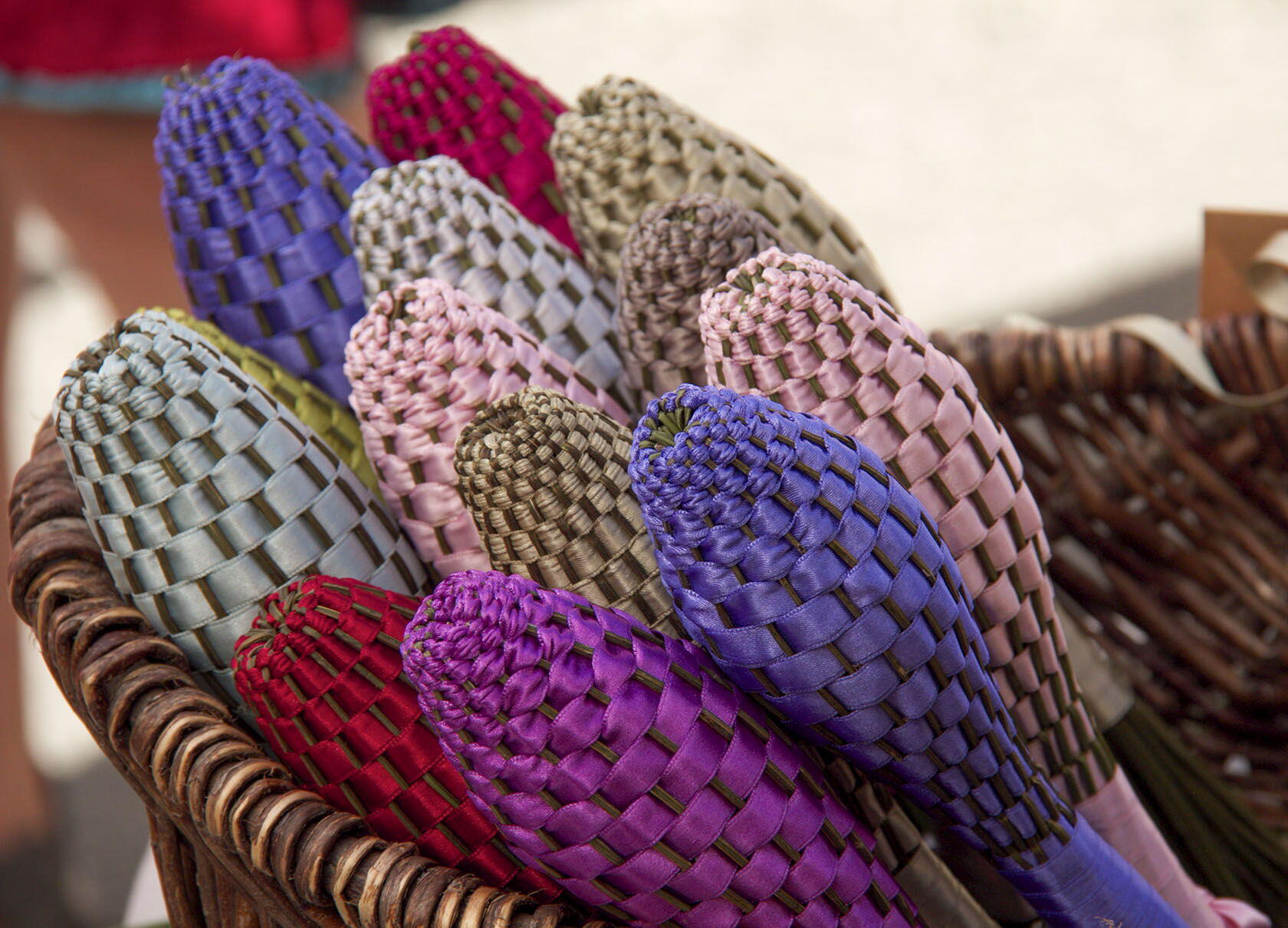 KOT is a boutique in Lourmarin with beautiful linen, clothing, and items for the home. Owner Teresa Gaik loves fashion, interior design and accessories. She also loves brocantes and markets where she sources antique Provencal linens. An experienced seamstress, she turns the market into unique home decor items. Discover pillows, throws, and other lovely things for decorating your home or for gifts. Shopping in Lourmarin.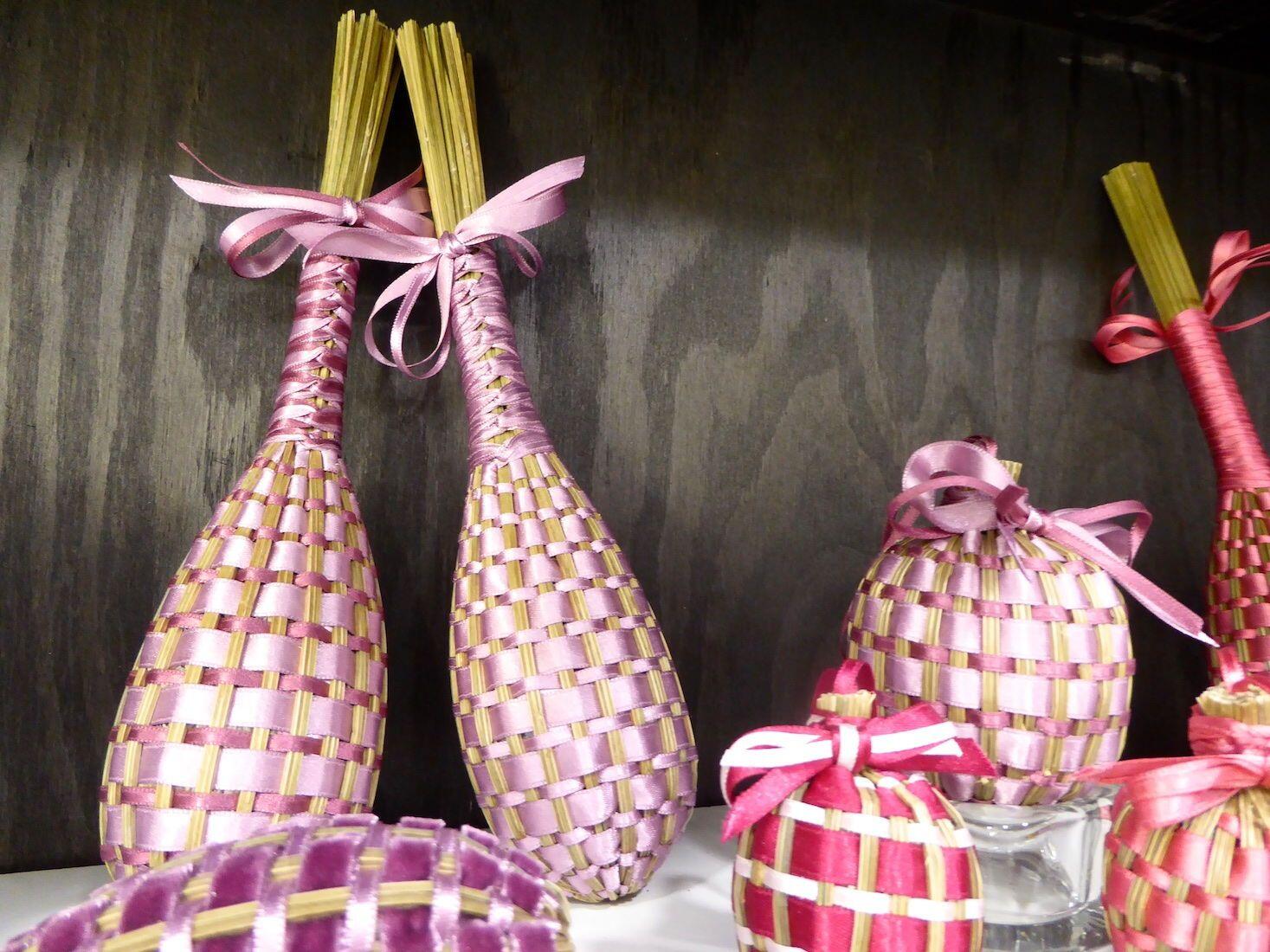 FRANC 1884 is another boutique in Lourmarin (a village worth visiting on Fridays or any day). When owner Philippe Franc moved to nearby Pertuis, his neighbour welcomed him with a gift, a lavender wand or Coeur de Lavande. It was a defining moment and the first step in a story that led to his exquisite shop in Lourmarin. Their creations come in two forms: ' Coeur de Lavande' (lavender wands – see above) and 'Boules' (balls). There are various sizes and ribbon choices, and the boules make for beautiful Christmas ornaments. Discover the collection.
Love in St Rèmy is Laetitia Labrune de Luca's company. This project developed from a love affair with Provence and her (now) husband. For their wedding, she designed some exclusive gifts for attendees. These items were such a hit that friends encouraged Labrune de Luca to build a brand around her creations. She chose Love in St Rèmy as the name to reflect her attachment to the region. All of the products are made in France. The collection includes exclusive scented candles, reed diffusers, notebooks, and small bags. Discover the collection online, in the St Rèmy boutique, and at various points of sale in the Alpilles. Shop here.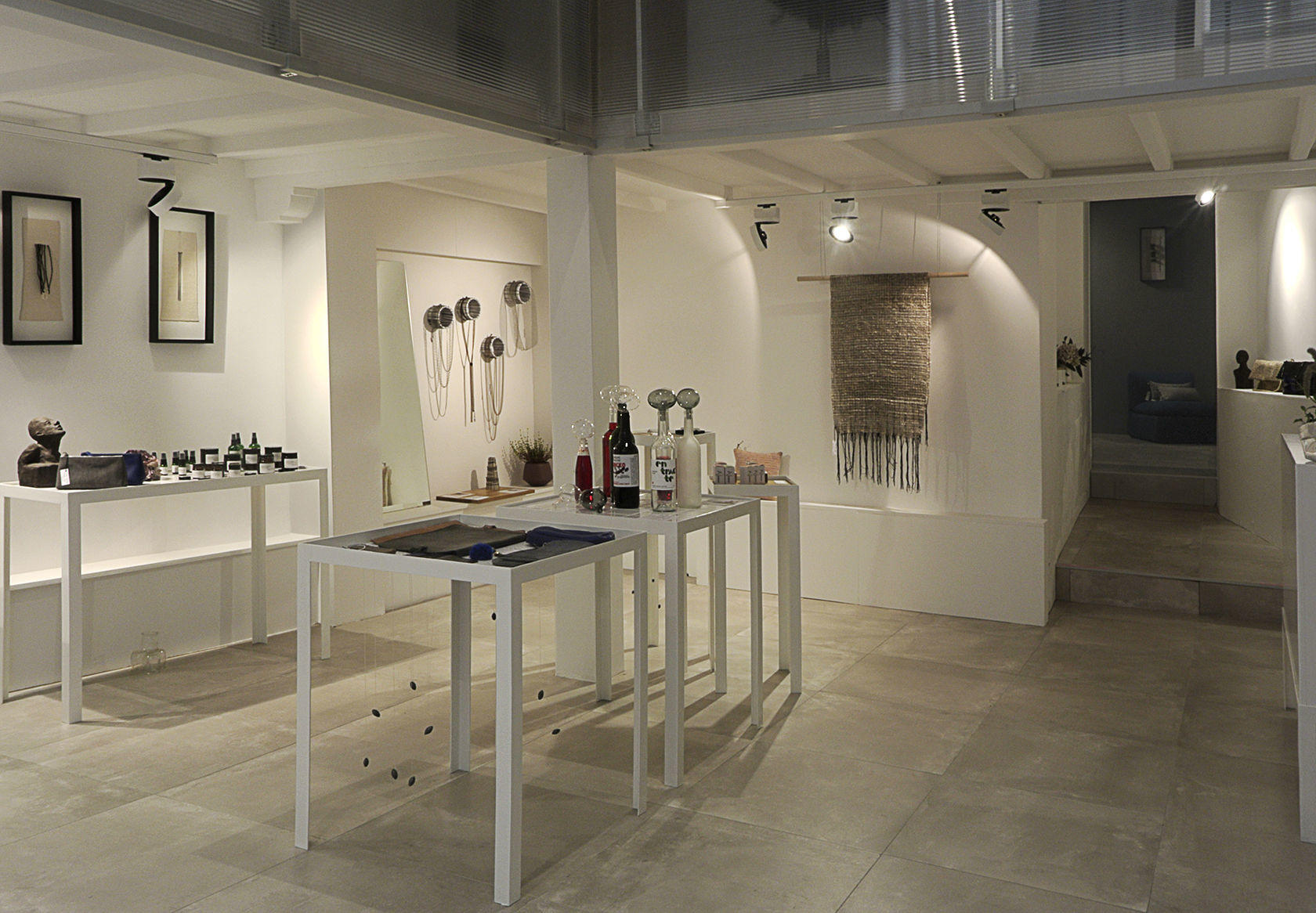 Ouvrage is an art gallery, boutique, and office in the heart of the old section of Aix-en-Provence. This store is where you will find unique objects for home décor and gifts. Sébastian and Agnes Krier are architects with a focus on interior design. They select the work of French creators who are environmentally conscious in their design process and material selection. A designer's attention to detail and passion must shine through in the beauty of their final product to make it into this store. At Ouvrage, you will discover a wide variety of "made in France" pieces.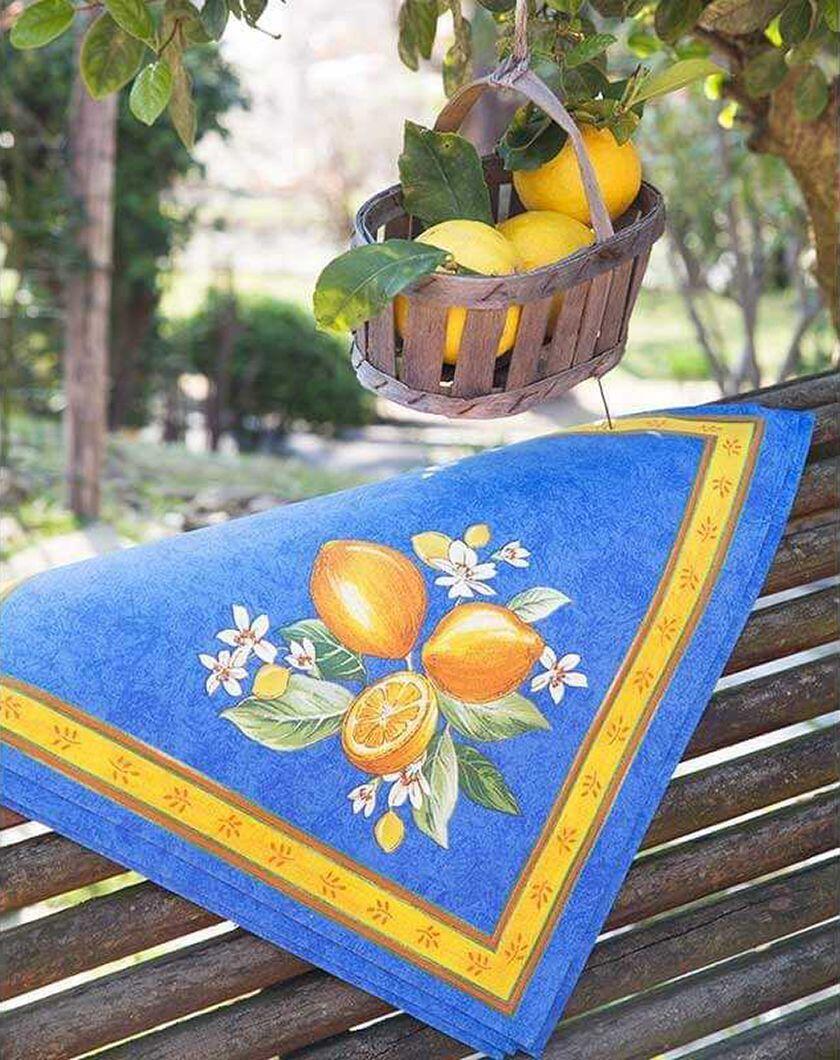 Remember Provence is an online store that sells Provencal-themed housewares, gift items and culinary ingredients to customers worldwide. The home-based business, launched in 1997, sold artisanal products from the South of France (read the backstory). The store is now 100% online. The merchandise range continues to grow as the company's president Marie-Helene Beriot discovers quality goods from market vendors and artisan producers. Shop here.
The Rose et Marius boutique is in the heart of Aix-en-Provence at  3, rue Thiers. The sage green exterior provides a clue about the store's beautiful interior, and it's like walking into a garden in the middle of the city. Discover the delicately scented candles, diffusers, body creams, soaps and more. Created in Grasse by an expert nez, the Rose et Mauris fragrances remind you of Provence. The packaging, including Limoges porcelain for the candles, is stunning. Shop in person or online. To take advantage of a reader's discount (10% off and a special bonus gift), use PerfectlyProvence at checkout.
Savoir Faire des Alpilles offers one-stop shopping for artistic designs in the Alpilles. Located in the centre of Saint-Rémy-de-Provence Le Savoir Faire des Alpilles is a bright, airy showroom representing the creations of about 15+ artists and food producers who live in the area. The boutique showcases artwork, fashion accessories, home décor items, and gourmet food that is "100% Alpilles." Shop in person at 1 A Boulevard Marceau, Saint-Rémy-de-Provence.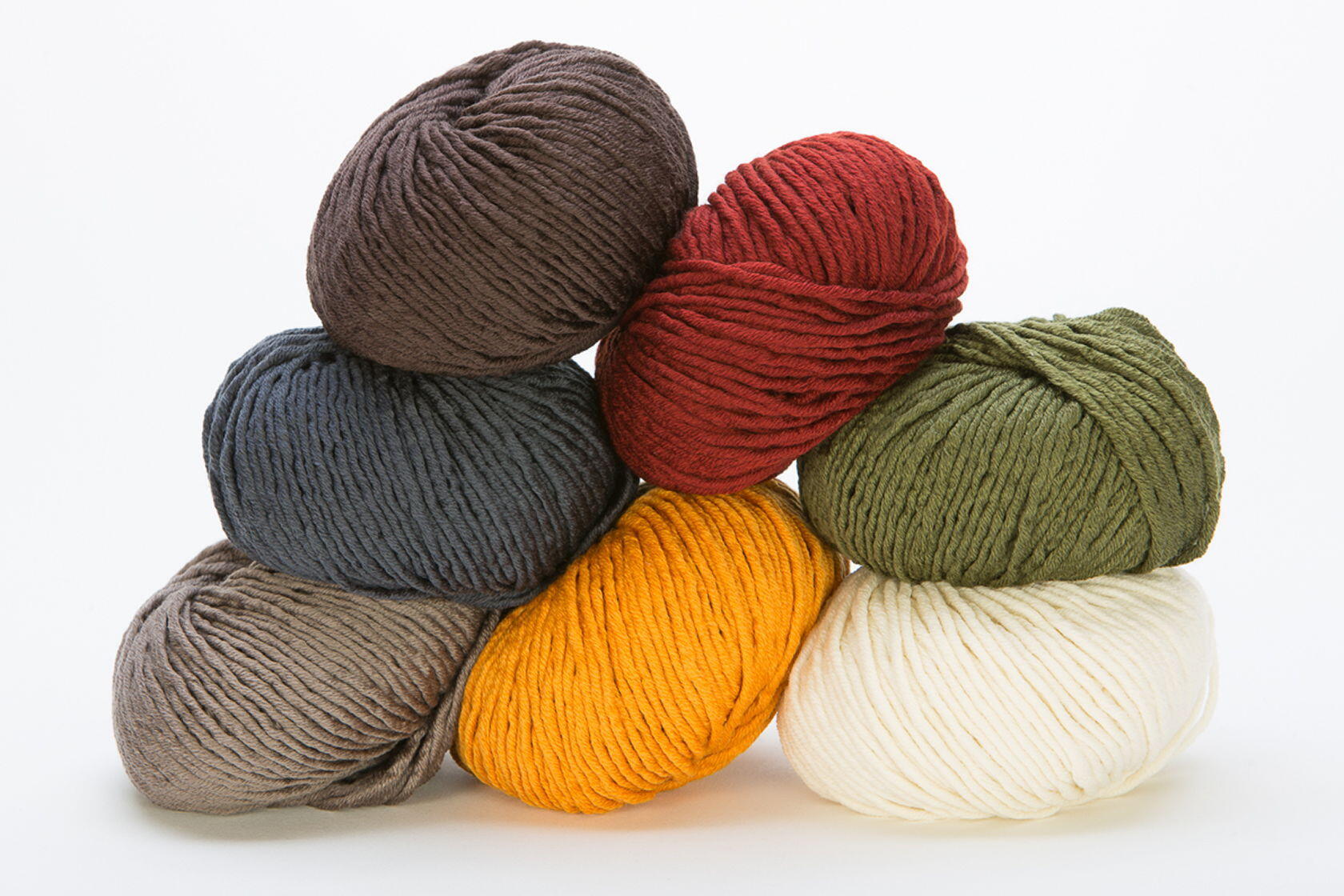 Tricote Moi un Mouton is a producer of premium merino wool in the Luberon. Emilien and Emilie Bonnet raise a herd of roughly 500 sheep near Apt. Their farming operation includes a breed called the mérinos d'Arles chosen for their high-quality wool and tender meat. The farming operation began in 2005, and wool production starts each spring. The yarn is washed, combed and spun in Biella, Italy. Filature Fonty twists the merino thread into skeins, dyes the wool and creates the balls. The wool is sold in kits or individually. Buy merino wool from Provence.
---
Full disclosure: We do receive a small commission on some of the items that you might decide to buy from this page. It does not affect the price you pay, and it helps to cover the costs of this website. However, we never recommend anything that we have not tested.