Antibes Dress Shopping and Wearable Art at Choisy La Galerie
Everything on Solde
My intention upon arrival in Antibes was to go for a pre-dinner stroll around the old streets and reacquaint myself with this pretty seaside city. However, the SOLDES signs and air-conditioned shops beckoned. Clothing shopping was not the plan. However, it was fascinating that the stores were even open on a Sunday evening, in France.
Some women swear that retail therapy is the answer to all their troubles, but online shopping was invented for people like myself. In my opinion changing rooms are horrible places with even worse lighting. These spaces are often shoebox-sized, an afterthought in a store design process. When I walk into a store, it is either because I have a "mission" list or because something caught my eye.
However, swept along with the tsunami of shoppers intent on wading through the sales racks I floated from store to store. The emotion did not last long, after an hour of window shopping (faire du lèche-vitrines) and picking through piles of clothes that in my opinion were headed for the dump, my tolerance for fast-fashion (see Fast Company article) was spent. It was then that I walked into Choisy La Galerie a tiny boutique that looked more like an art gallery than a women's clothing shop.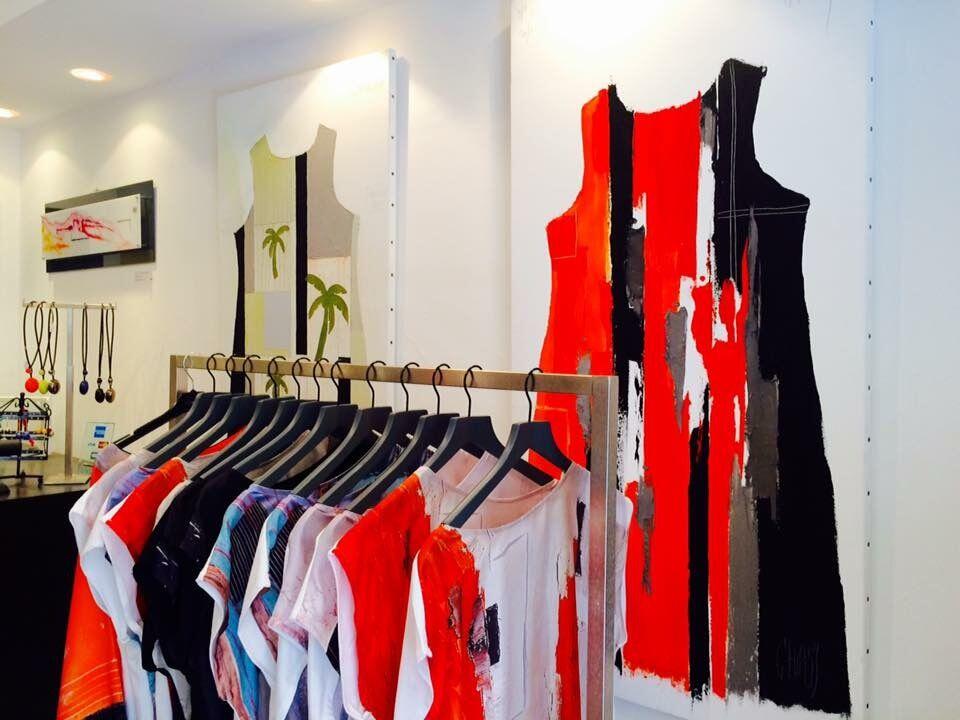 Canvas to Wearable Art
Born in Bordeaux in 1948, Christian Choisy discovered art at the age of eight, when his parents yielded to his request to enrol him in drawing lessons. It was in an artist's studio in historical Bordeaux where Choisy's creative passion ignited. His teacher fuelled the young man's interest in the arts.
"I wanted to be a painter from that moment on. I learnt on my own by copying the style of the old masters. It took me a few years to discover my own style and come up with more personal work."
Some 60-years later Choisy is still as dedicated to his artistic pursuits. He settled in the French Riviera town of Saint Paul de Vence in 1996, where he established a gallery. His style is contemporary yet minimalistic, landscapes, florals and people fan his creative inspiration. Choisy's abstract designs and bold colours attract the eye and invite one's imagination to take over where a line stops or starts.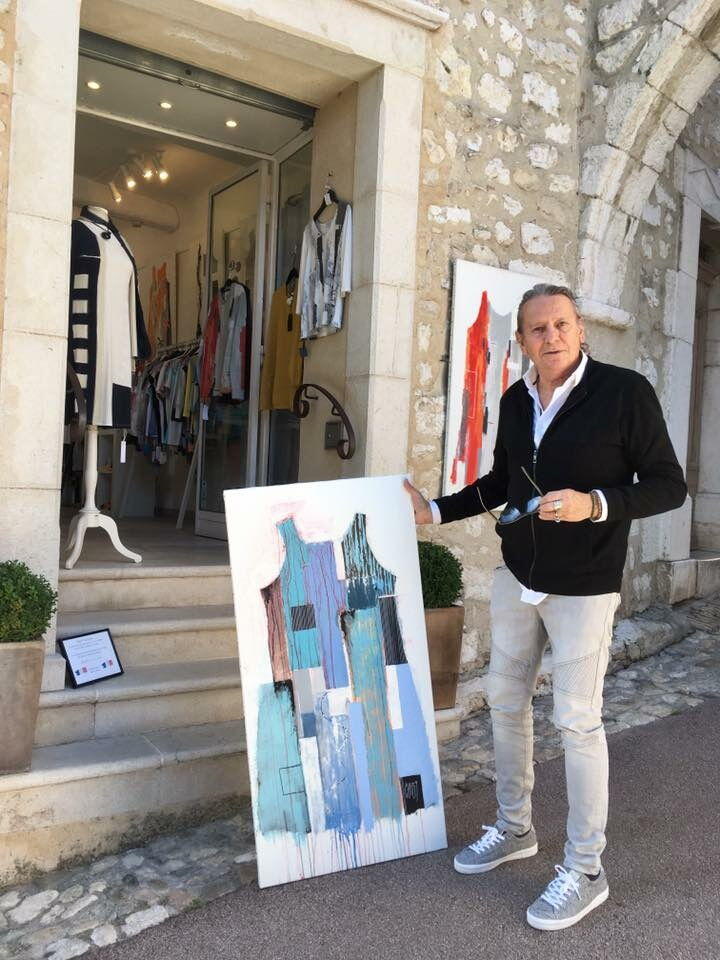 Several years ago, his daughter, Sandra, and son-in-law convinced him that his work would adapt well to stylish women's clothing. Combining Sandra's sense of flattering ready-to-wear fashion and her father's artistic flair the result is chic, wearable art.
The Choisy Collection has evolved from its 2008 launch with a single designer top. By 2012, the line included dresses, blouses, ponchos and scarves printed on silks and cotton jersey. There are also handbags, umbrellas, fragrances and candles available in Choisy boutiques. The entire collection is designed and fabricated in France. There are two stores on the Côte d'Azur, in Antibes and Saint Paul de Vence, and one in Bordeaux.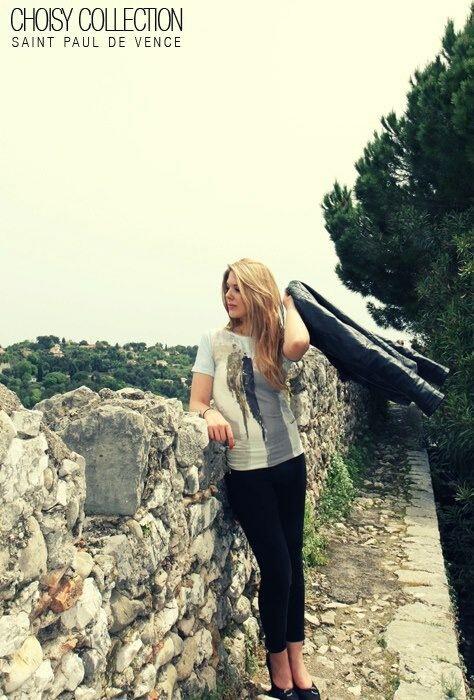 Choisy and his wife returned to Bordeaux. His atelier (studio) is in le Quartier des Chartrons the historic district of wine Négociants (merchants). This vibrant part of Bordeaux is also home to la Cité du Vins, art galleries, waterside restaurants and the modern art museum CAPC.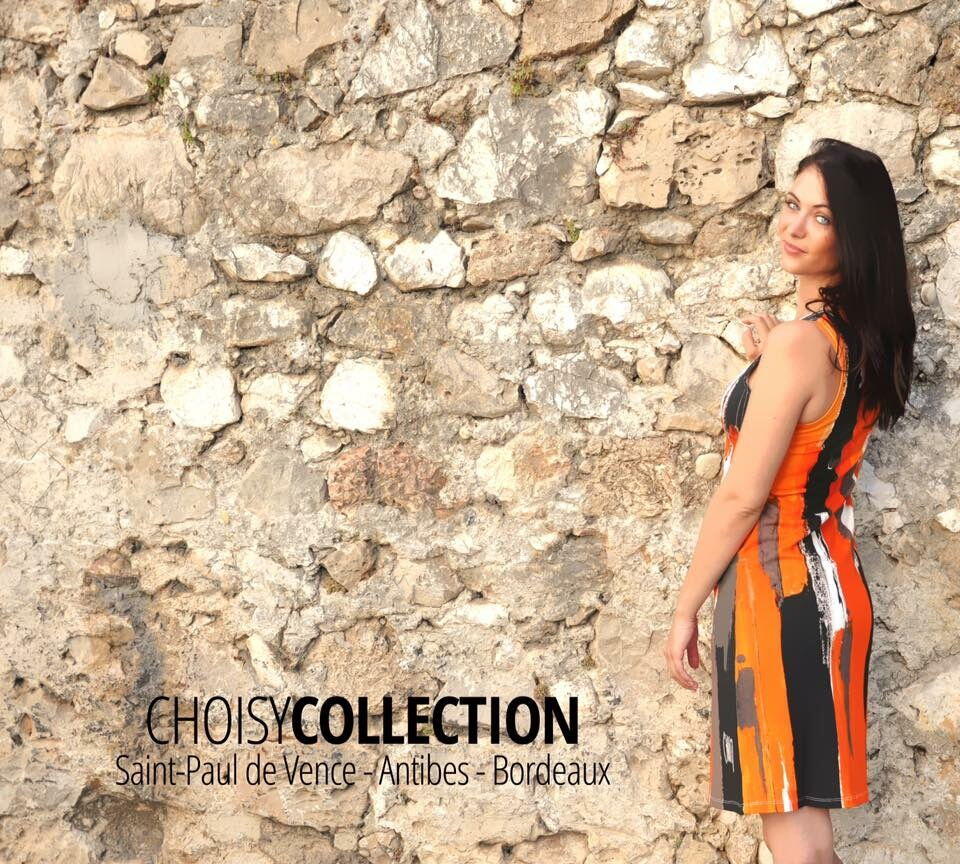 Choisy La Galerie Shops
Choisy La Galerie (website)
View the Choisy Collection online and order via email
All products are made in France
Store Locations:
Vieil Antibes – 22 Rue James Close
St Paul de Vence – 104 Rue Grande
Bordeaux – 32 Rue Notre Dame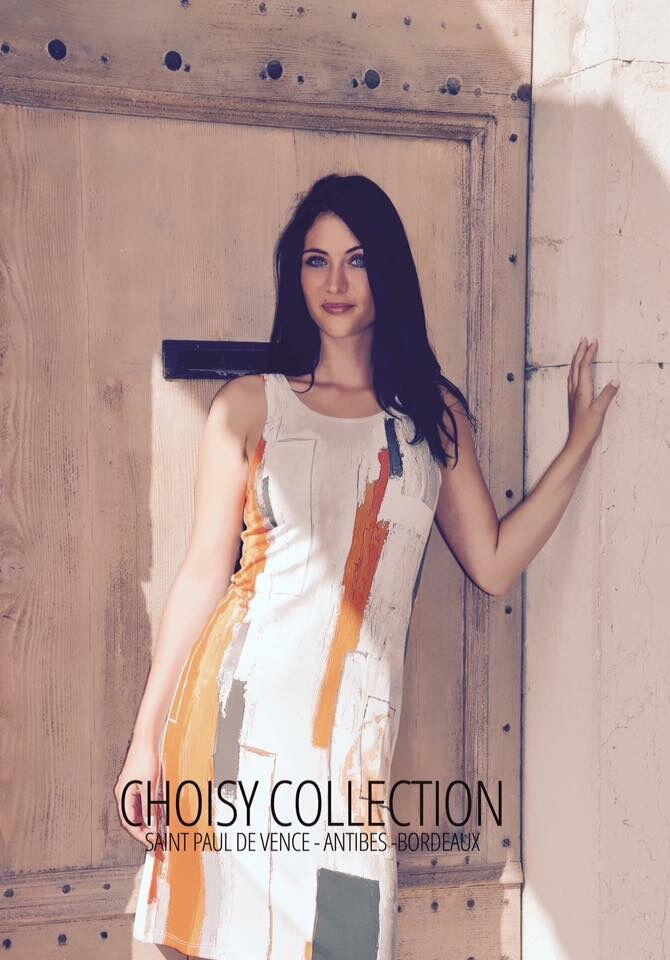 Image credits: All photos provided by and published with the permission of Choisy La Galerie
Where to Stay in Antibes
Private Villa: Set in a quiet residential neighbourhood, five (5) bedroom La Calado is a quick walk to Antibes' Old Town. This beautifully refurbished holiday rental has all you need for a stay on the Côte d'Azur. Initially constructed in 1926, the meticulously restored villa maintains its classic elegance. Spread out over four floors; the spacious home has plenty of private corners. Click here for more details on La Calado.
Central 2-bedroom in Antibes: Clos des Vignes, in Old Town Antibes, is a charming two-bedroom rental on the French Riviera. Only steps from tempting boutiques and a selection of restaurants the house is a peaceful escape. Shop for supplies at the Provencal farmer's market, or spend the day at one of the nearby beaches before heading back to your private terrace with seaside views for cocktails and dinner al fresco. Click here for additional details on Clos des Vignes.