Winter is Perfect for House Sitting in Provence
In this guest post (below) by author Jane Dunning, she shares her thoughts on why winter is a great time to visit (and house sit) in Provence.
Jane is the author of two novels Thirty-Five Minutes from St Tropez and its sequel Stolen Summer. Her experiences while house sitting in Provence with her husband inspired the books. Read more about how house sitting near Saint-Tropez turned into a book, and here.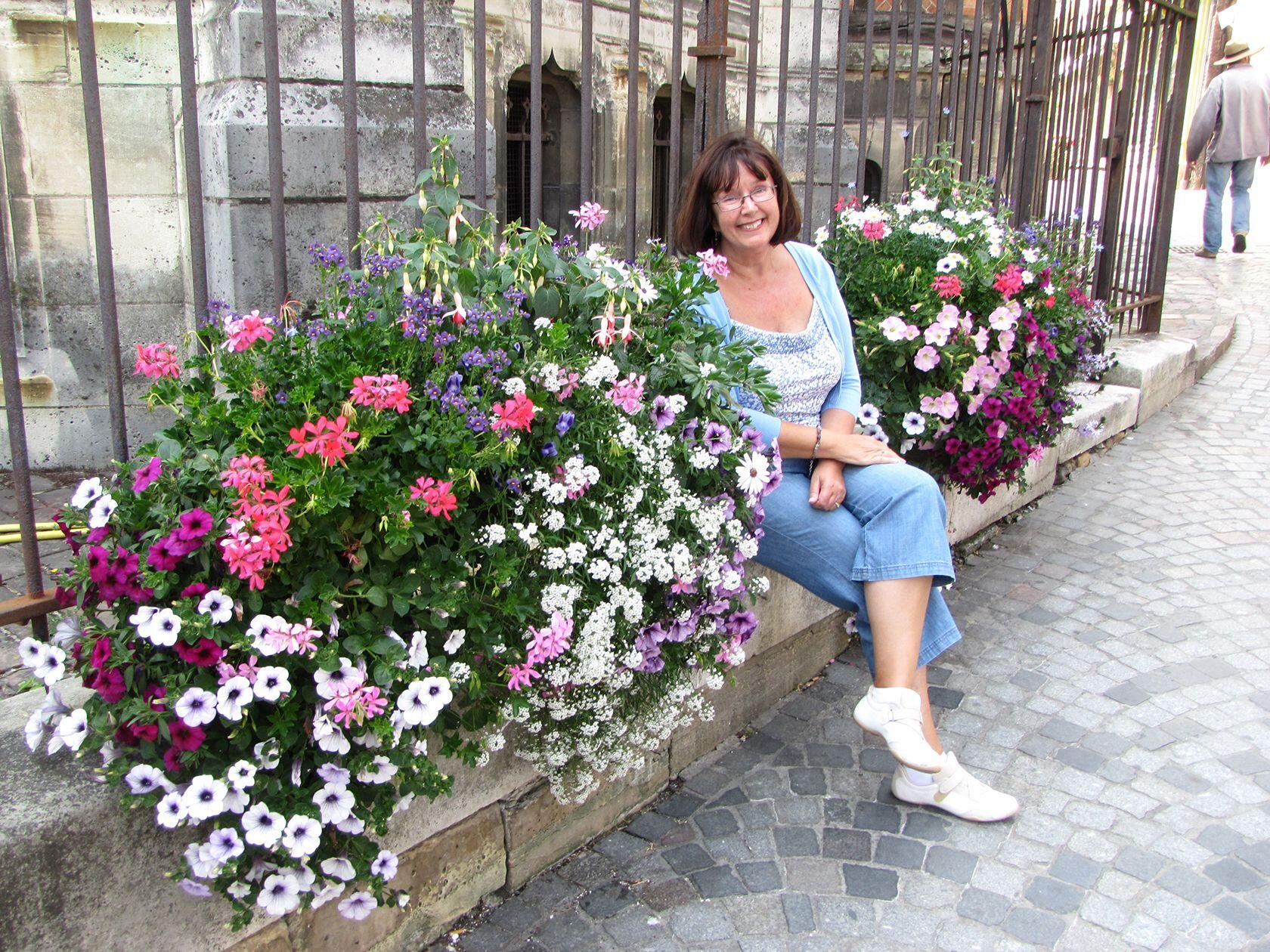 ---
Provence in Winter
I love to house-sit in Provence in the summer, of course… and spring and autumn… but there's something about winter in Provence. In the countryside, it might be a frosty start, but soon after the sun appears, the temperatures start to rise and one of those gorgeous bright blue skies might appear. Provence is one of those places where one might take the dog for his first walk of the day wearing a warm coat, woolly hat, thick gloves and a cozy scarf, but by lunchtime, they're discarded as you choose from an inexpensive fixed price menu sitting outside a village restaurant in the sunshine.
I'm not saying that the weather is always kind in Provence. I've known heavy rain, dismal days… and snow. Last February for example, we were looking after four cats in the Luberon, that beautiful valley just east of Avignon. There was snow on the hills around us. I didn't know whether to be glad that we weren't inconvenienced or sad that it wasn't decorating the gardens and vineyards nearby. Then we had to leave, to move on to St Tropez where we had rented a village house near the port. We set off nervously as we had read that the snow had caused the A8 autoroute to close just around the turn-off to St Tropez. The snow was thin on the ground as we drove past Aix-en-Provence and turned east towards Nice and beyond but soon after, we could see how thick it was, piled on the sides of the motorway. Anyone who has read 'Thirty-five Minutes from St Tropez' will know that the roads around La Garde Freinet are challenging in the best of weather so I confess to wondering what we would find as we pulled off the motorway to head south.
The landscape here is littered with forested hills and deep valleys, the road cut into the sides often with a steep drop one side and a rocky cliff the other. The snow had plopped onto the tarmac in places causing icy patches but it was perfectly manageable with cautious driving. The village of La Garde Freinet had obviously taken the brunt of the snowstorm as there were piles of snow everywhere. Soon after we left the village, the snow disappeared and by the time we arrived in St Tropez, we were left with a damp and miserable day. Not quite what I imagined when I booked the house. Our stay in St Tropez is another story as the weather was changeable, chilly and not helped by numerous power cuts during our time there. The alley outside our house was being extensively renovated which caused the problems – the perils of an off-season stay. The local EDF electrical engineers were fantastic, going the extra mile to get our supply re-connected.
I would say that the Provençal countryside is definitely colder than the coast. We looked after a dear little cat a few years ago at Flassans-sur-Issole, near Brignoles. It was bitterly cold, especially the day we headed to the Gorges du Verdon! The whole area seemed to be deserted as we followed the road around, getting out of the car to peer down at the view below before running back and jumping into the car to warm up. Learning from our mistake, we took to driving down to the coast at Sanary-sur-Mer and Bandol, as the temperatures were consistently higher and the conditions superb for a stroll along by the coast or around the port.
French Riviera Winter Warmth
A favourite house sit was looking after a French Bulldog called Angus in Juan-les-Pins, including Christmas and New Year, for about five weeks in all. Christmas is a magical time on the Riviera, the lights twinkle, the cafés are full and the atmosphere is very French as the traditional goods go on sale. We generally kept to the coast, exploring Antibes, Cannes, Nice and Monaco all with little Angus in tow. We did have some rain but also some gorgeous days when we could stroll along an almost deserted beach or amble along the Boulevard de la Croisette in Cannes – Angus' favourite place. He appears in my second book Stolen Summer as Ernesto and, in the story, is rescued from an old lady who can't manage to keep him anymore. I do love including animals I've looked after in my books. Our very first house-sit's four dogs appear in both books as themselves, named after grape varieties as their home was a vineyard. I shall never forget Pinot, Muscat, Rolle and Chasselas – naughty but nice!
If you think you might like a holiday in Provence during the winter months, I'd suggest staying on the coast, either around Nice, Cannes or Antibes, in St Tropez or towards the west, in Bandol or Sanary-sur-Mer. It's fun to have a bit of life when on holiday, so choose somewhere that has some local life otherwise you might find yourself dining alone in a restaurant which is never quite the same.
For glorious, daily photos of Provence, France and Italy, please see my Facebook Page.
For information about house-sitting, please see our listing.
---
Jane Dunning's Books
My novels are set in the Var, on a vineyard thirty-five minutes from St Tropez, and in Antibes and Monaco, along with a few other places along the way. In the first book, life is generally good for the Ferguson family but in the sequel, several frightening and upsetting incidents take place both in the vineyard and in the glamorous setting of Monte Carlo.
Thirty-five Minutes from St Tropez

Stolen Summer

Is Jane a city, country or coastal girl? Find out here.
---
House Sitting in Provence
Learn About House Sitting in Provence.
The Internet enables many services to reach beyond the parameters of a traditional business. Today house sitting can help you find sitters who will pay to travel to your home to care for your pets. It is an ideal opportunity for some people to visit and experience Provence while on a fixed budget. They live for free in your home, enjoy a residential setting for their trip, and they have a working holiday which many active people prefer. House-sitting can be (and should be) a win-win for both owners and the sitters. Owners get some peace of mind knowing that everything is taken care of at home, and sitters can enjoy Provence without the costs of accommodation.
---
Image Credits: Photos provided by and published with permission as indicated
Hobie cats and beach – Cannes
Jane Dunning
Superyachts and peach houses with yellow bell tower – St Tropez
Winter shot of Gordes, Luberon
Sanary-sur-Mer in December
Le Mas de Rosemarie, Joucas in the snow – credit Le Mas de Rosemarie
All rights reserved. Perfectly Provence articles and other content may not be published, broadcast, rewritten (including translations into other languages) or redistributed without written permission. For usage information, please contact us.
Syndication Information
Affiliate Information
As an Amazon Associate, this website earns from qualifying purchases. Some recipes, posts and pages may have affiliate links. If you purchase via these links, we receive a small commission that does not impact your price. Thank you in advance for supporting our work to maintain Perfectly Provence.