Genuine Provence Experiences Inspire Author Jane Dunning to Keep Writing
Jane Dunning is addicted to France.
"I'm a real Francophile and have stayed in more than one hundred towns, cities, villages and hamlets in France. Twenty-two of these have been in Provence, the shortest for one night, the longest for four months."
The Dunnings' four-month stay was as acting caretakers (gardiens) at a vineyard in the Var, a home-sitting gig that included four dogs. After a short few days of "training", the couple were left to manage the property and the animals on behalf of the owners (you can read the full backstory here).
The remote countryside near La Garde Freinet became the setting for Jane's first novel Thirty-five Minutes from St Tropez. However, it's the genuine Provence experiences and encounters during that trip and other visits, which continue to fuel Jane's writing. She has recently published her second novel Stolen Summer: Sequel to Thirty-five minutes from St Tropez.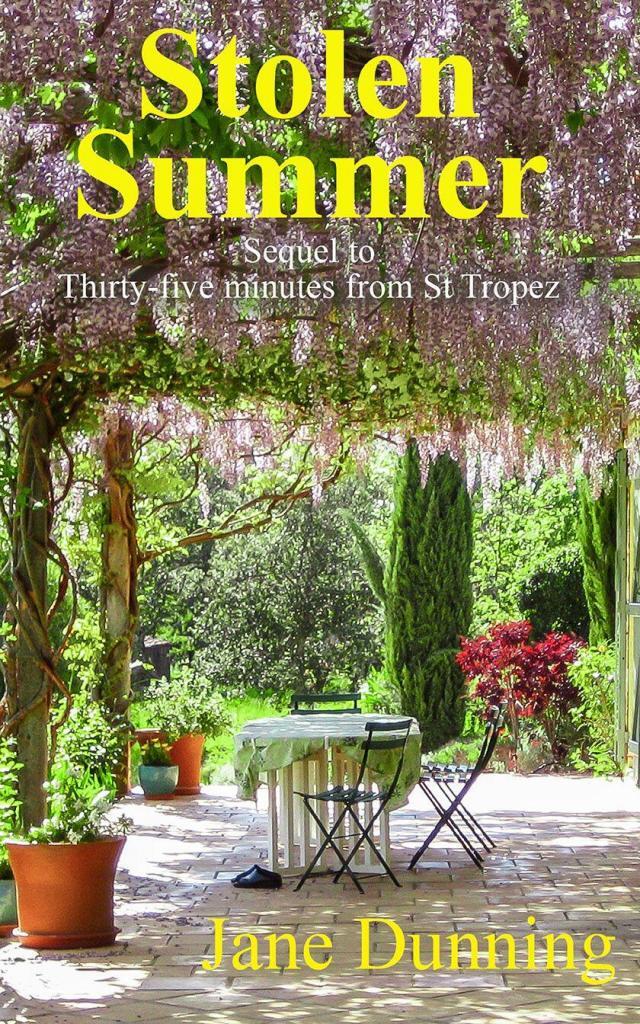 Recently, we caught up with Jane Dunning to ask about her thoughts on the lifestyle in Provence and what it is like to live as an expat in the South of France, if only for short periods.
---
What is the Provencal Lifestyle?
How would you describe the lifestyle in Provence to someone who has not visited?
All the clichés are true!
I think of sunshine from morning until 9 p.m. in high summer and knowing that all you will need are shorts or a sundress.
Daily visits to the boulangerie for a baguette and a croissant or pain au chocolat.
Drinking coffee shaded by a plane tree outside a café and other al fresco dining.
Taking excursions to the coast or a lake on a hot, sunny day.
During the off-season, the weather can still be warm and sunny. However, you will find the French locals dressed in warm coats from the end of October until the spring.

When you think of Provence what are the words and images that pop into your head?
Bright blue skies, umbrella pine trees, palm trees along the coast. Visits to the boulangerie for fresh bread. Colourful produce at the market.
To some degree, Provence lives on its clichés in photos – scenes of lavender, sunflower fields, and boules players. Is this your Provence?
Yes, but add to this the perched villages, the colourful coastal towns and the majestic plane trees and ancient olive trees just about everywhere.
What does the Mediterranean climate mean to you?
It means lazy, hot summers where daily life is outside, and winters where it's often warm enough to have lunch on the terrace or take a long walk beside the sea or in the countryside.
What is your favourite season in Provence and why?
Early summer when the days are long, and the heat isn't too intense.
What is your favourite activity in Provence?
I love visiting towns and villages throughout the region, having coffee or lunch in a café and exploring the less-visited back streets and hopefully coming across a vista that I have not spotted before. Additional reading: Provencal dilemmas the three Cs Countryside Coast or City.

When you first return to Provence what aroma "says" I have arrived?
Pausing at the flower stall at the market and inhaling the smell of all those gorgeous blooms while the stallholder prepares them for sale. I used to visit the market at Les Arcs in the Var regularly and would buy lilies every couple of weeks. The flower vendor would always add a bunch of anemones as a little gift. It always made my day!
When you leave Provence what is the thing you miss the most and wish you could take with you?
The weather, the views and the bright light.
When you hear or see the term "Provence-style" what is your first thought?
Shabby chic meets contemporary but then all those traditional Provencal yellows, blues and greens also quickly come to mind.
Provence and the Cote d'Azur appear to evoke a decorative style in homes, restaurants and hotels. How might you describe this trend?
The traditional bright colours are probably best kept in Provence. However, I think the shabby chic style in French bistros and pops of colour in French design work well in a rustic-style home, and in particular in bedrooms. When I look around, shabby chic has become more contemporary during the last couple of years.
The Provence that many imagine today is relatively "new" thanks to the likes of Peter Mayle and others. What is "Authentic Provence" to you?
Authentic Provence to me is an unspoilt village where the streets are too narrow for cars, but the town still has a boulangerie and a café. Sadly, not every village has access to those amenities anymore.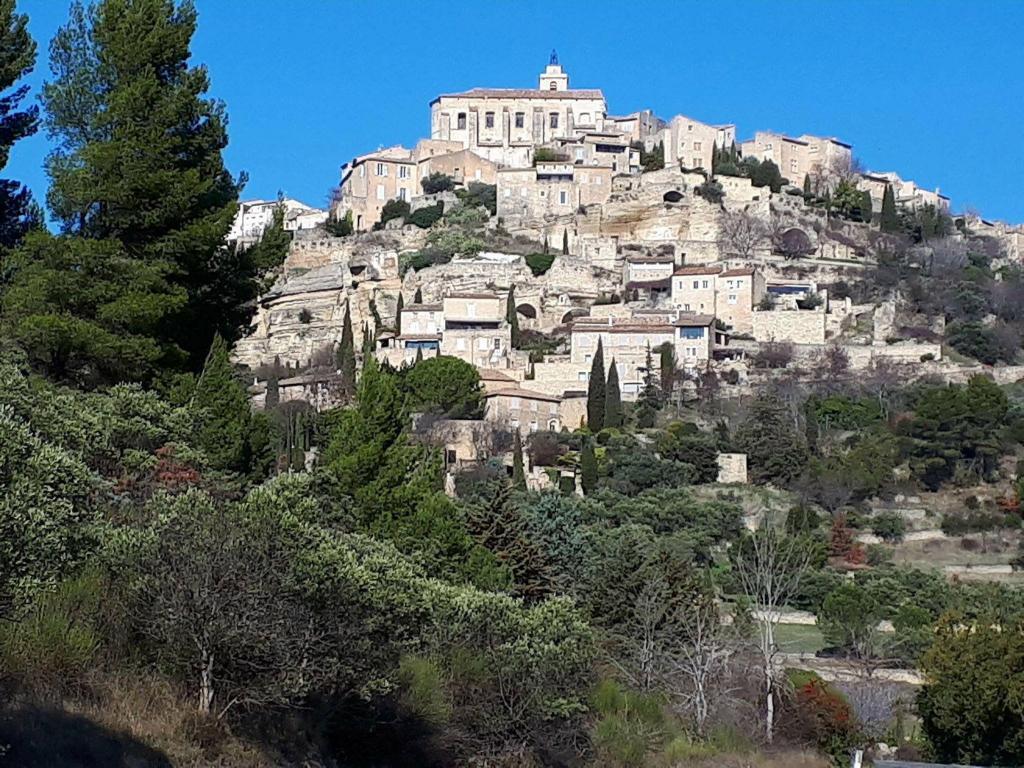 How important would you say French language skills are for someone hoping to visit the South of France?
I'm not bilingual, but I always greet people in French and ask for things in shops and restaurants in French. My problem is when they speak back to me – usually at rapid speed!
Food in Provence
Life in Provence seems to revolve around food. How would you describe the food in the region to someone who has not visited?
The taste of a Mediterranean summer – luscious olives, bright red tomatoes, ten varieties of lettuce, local goat's cheese. A charcuterie board with peppers, soft and sweet after bottling the previous year. A platter of cheese and walnuts, or figs towards the end of the summer. A light and crispy vegetable tart – I had this years ago in Maillane, south of Avignon, and, as you can tell, it was unforgettable.
What are your favourite things to eat in Provence?
In the summer, I love to eat salad with tuna and black olives, perhaps with cannellini beans and sweet red onion for an Italian twist. Or a goat cheese salad – the cheese perched on tiny slices of toasted baguette and the whole thing sprinkled with walnuts and a generous drizzle of clear local honey. For a light lunch, ripe, brilliant orange Charentais melon with cured ham is another favourite, topped with tiny pieces of ginger and black pepper, or luscious nectarines with mozzarella for a light lunch – I love eating fruit with savoury flavours.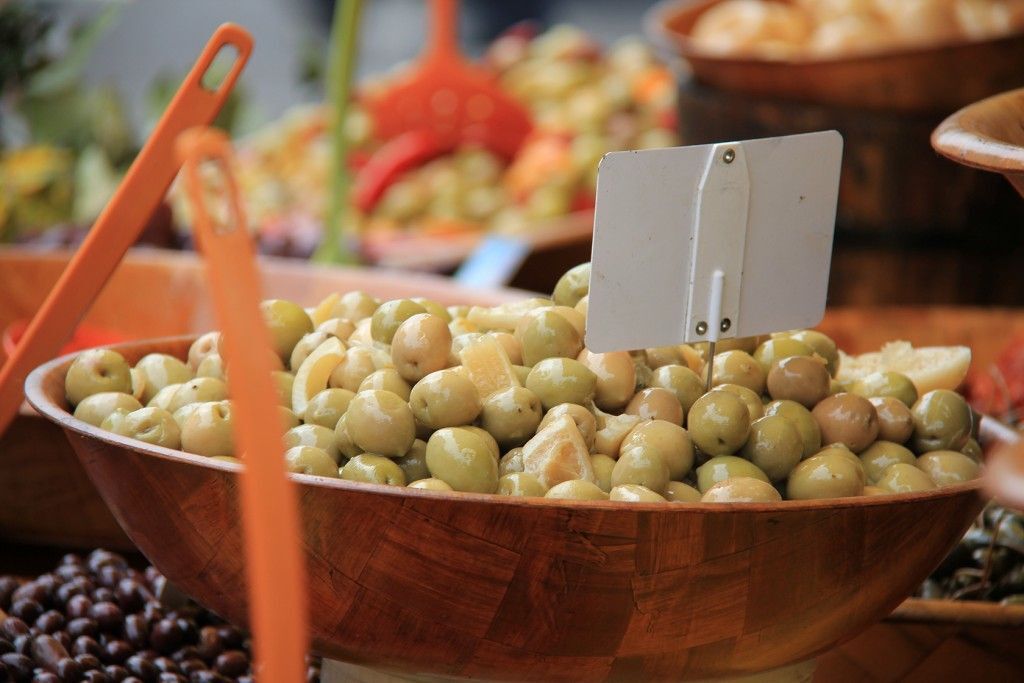 I'm often in Provence during the winter, and that's when I'm more likely to eat beef or chicken casseroles or one of those expensive chickens roasted with fresh herbs and rubbed with local olive oil.
At any time of year, you'll find me eyeing up La Tarte Tropézienne at the pâtisserie. It's sponge cake, sandwiched together with a crème pâtissière (custard), and topped with crunchy sugar. In my books, it's become the family's celebratory dessert, served with raspberries or strawberries, depending upon what is in season.
Do you have some favourite Provencal recipes?
Yes, and it's one that appears in my first book, Thirty-five Minutes from St Tropez! I often make a delicious one tray chicken dish – chicken thighs for extra flavour, a couple of varieties of olives, toasted pine nuts, red onions, potatoes, vine tomatoes, local white wine and garlic, of course. Sometimes I add courgettes, red peppers or fennel. The secret is to fry the chicken and potatoes thoroughly for colour and flavour. Enjoy this recipe.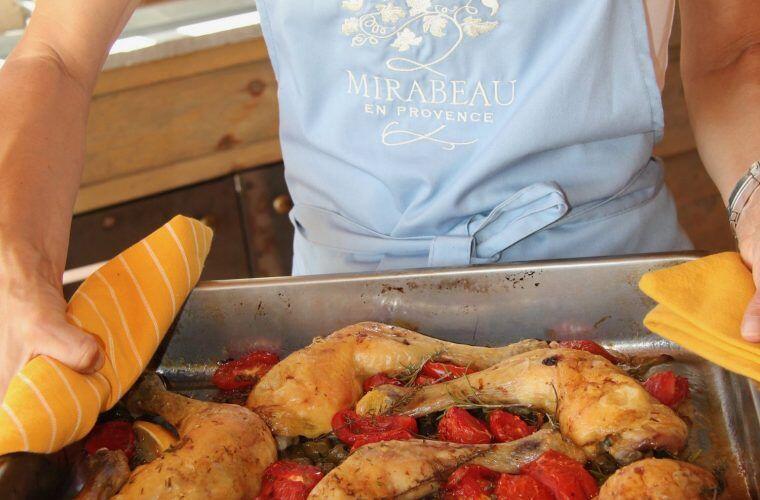 A wonderfully, easy-to-make lunch or starter course is a sardine pâté with a red onion dressing.
Is there a food or ingredient that you wish you could find outside of Provence?
It's much easier to find now, but when I first saw crème de marrons in the chestnut capital, Collobrières, west of St Tropez, I had to buy few jars to take home to make Mont Blancs, individual meringues topped with crème de marrons and whipped cream. They are very easy to make but look impressive for a dinner party. I try not to make them too big as they are quite sweet. Here, is a recipe.
It was enroute to Collobrières that I had the idea for my first book, "Thirty-five Minutes from St Tropez." We were following a map and didn't notice that the road we had decided to take became unpaved after a kilometre or two. The ruts got wider and deeper until we had no choice but to turn around. The track, as that is what it had become, was above a forest with a steep drop on one side and a wall of rock, earth and tree roots on the other. My husband reversed the car for a while and then decided the track was just wide enough to do a ten-point turn! I got out of the vehicle as it sure didn't look wide enough to me. The climax of my story finds the main characters on a narrow road. You will have to read the book to find out what happens!
How would you describe the markets in Provence as compared say to your local farmer's market?
The nearest market to Poole, where I live, is Wimborne, but I think I've only been once! It's strange because when in Provence, I go two or three times a week. My favourite markets in Provence are St Rèmy de Provence, St Tropez, Apt and L'Isle-sur-la-Sorgue and I also like little Les Arcs in the Var.
Discover the daily markets in Provence and the Côte d'Azur.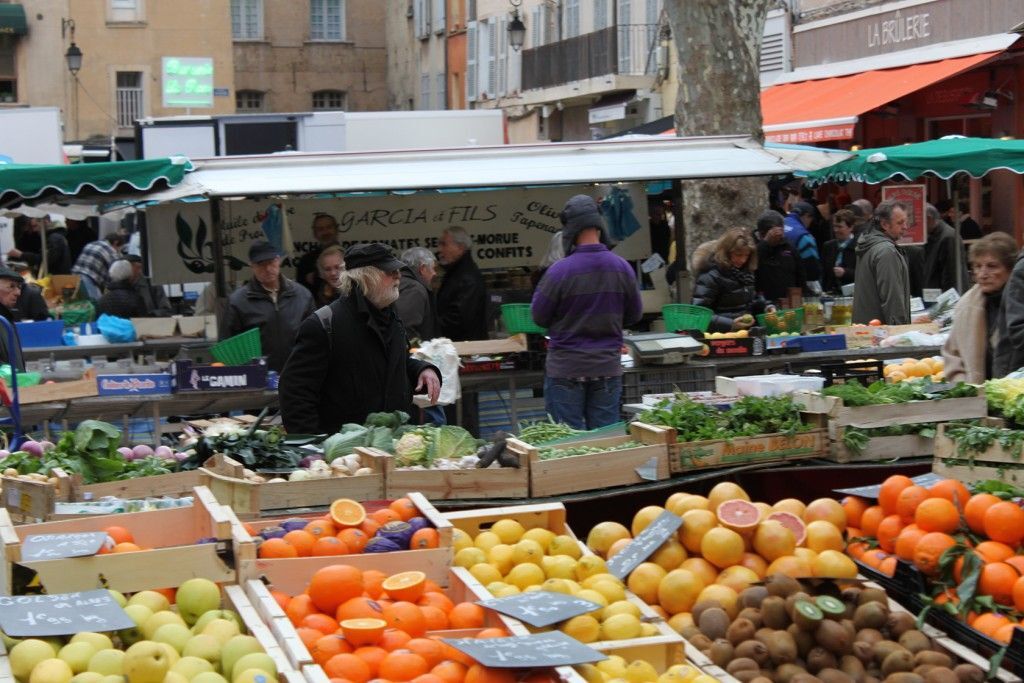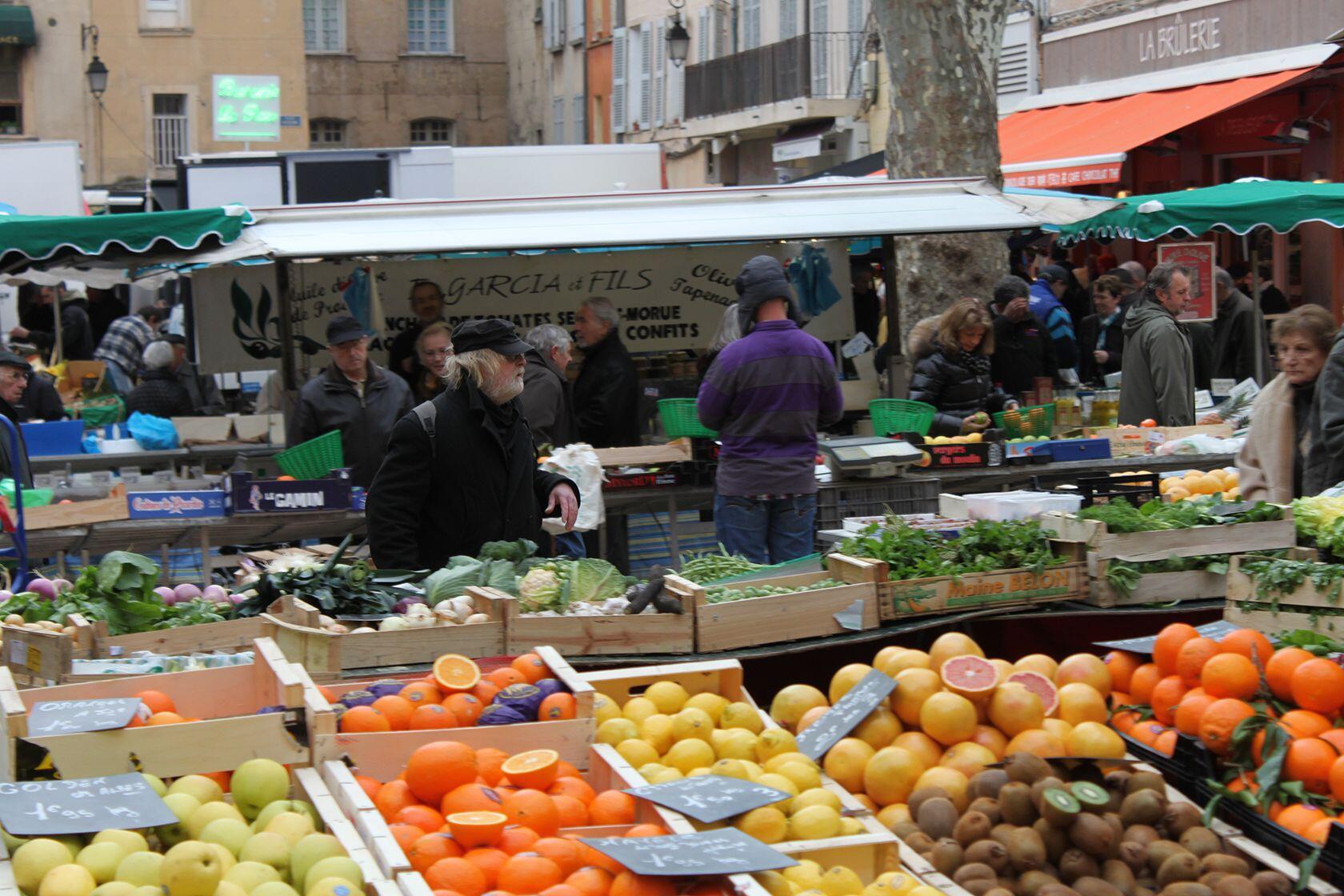 Expat Living in Provence
How important do you feel it is to have a decent level of French comprehension and speaking skills in Provence?
I think it's essential to get the most out of being in this beautiful region. However, most people are friendly and are more than willing to help as long as you try to communicate partly in French…and with a big smile.
What resources might you recommend to others to improve their language skills?
Listen and speak as much as you can. I add to my repertoire every time I visit France. Explore self-paced French lessons online.
What resources might you recommend to expats and those considering a move (or short-term stay) to Provence?
If one is considering moving to France, I think it's important to try to be as fluent as possible before arriving, so an immersion course might be the answer. I attended an evening course at my local university before my four-month stay in France. It was great fun, and I learned a great deal. I would also recommend following some of the websites such as Anglo-Info Provence and Anglo-Info Riviera.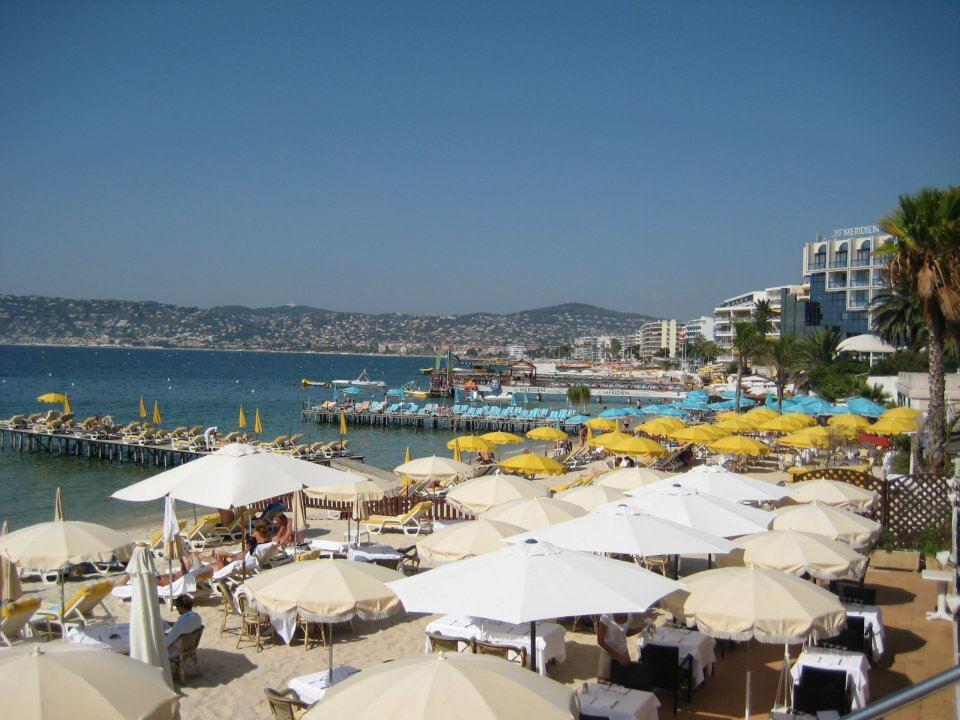 ---
For information about Jane's writing along with beautiful photos of France, see her Facebook Page and her contributor profile.
Her books are available on Amazon:
Thirty-five Minutes from St Tropez