Winter Holidays on the French Riviera
The owners of Riviera Experience, both from southern California, would not trade winter on the French Riviera for any North American "snowbird" experience. Forget wintering in Florida, Arizona, or California! The famous Côte d'Azur has long attracted travellers in the first few months of the year.
When the French Riviera was "discovered" as a place to holiday, it was initially seen as a winter resort. Its mild climate, abundant sunshine and natural beauty were thought to be best enjoyed in the winter. But since the 1960s, it has also become a summer resort, and more people now visit in summer than winter. However, if you speak with the locals, they will tell you winter can be the very best season.
Villefranche in Winter
Villefranche and the surrounding Cote d'Azur has a tremendous amount to offer any time of the year. Nestled between sophisticated and famous neighbours, Nice and Monaco, Villefranche remains a charming, old-world fishing village by the sea. Hence, you have an ideal mix of village and city life. There is a lot to do and a great lifestyle to experience.
If you are interested in escaping the worst of winter and are also interested in the food, culture, and art that the South of France is famous for, then Villefranche is a terrific place to book a holiday rental for your stay in the region.
Early Days on the Riviera
Nice's Promenade des Anglais dates back to the 19th century. At that time, many European aristocrats had chosen Nice as their privileged sunspot of choice during the winter. The arrival of the upper class, especially from England, contributed to economic development and the improvement of the city's infrastructure. And, to Nice's reputation as a travel destination.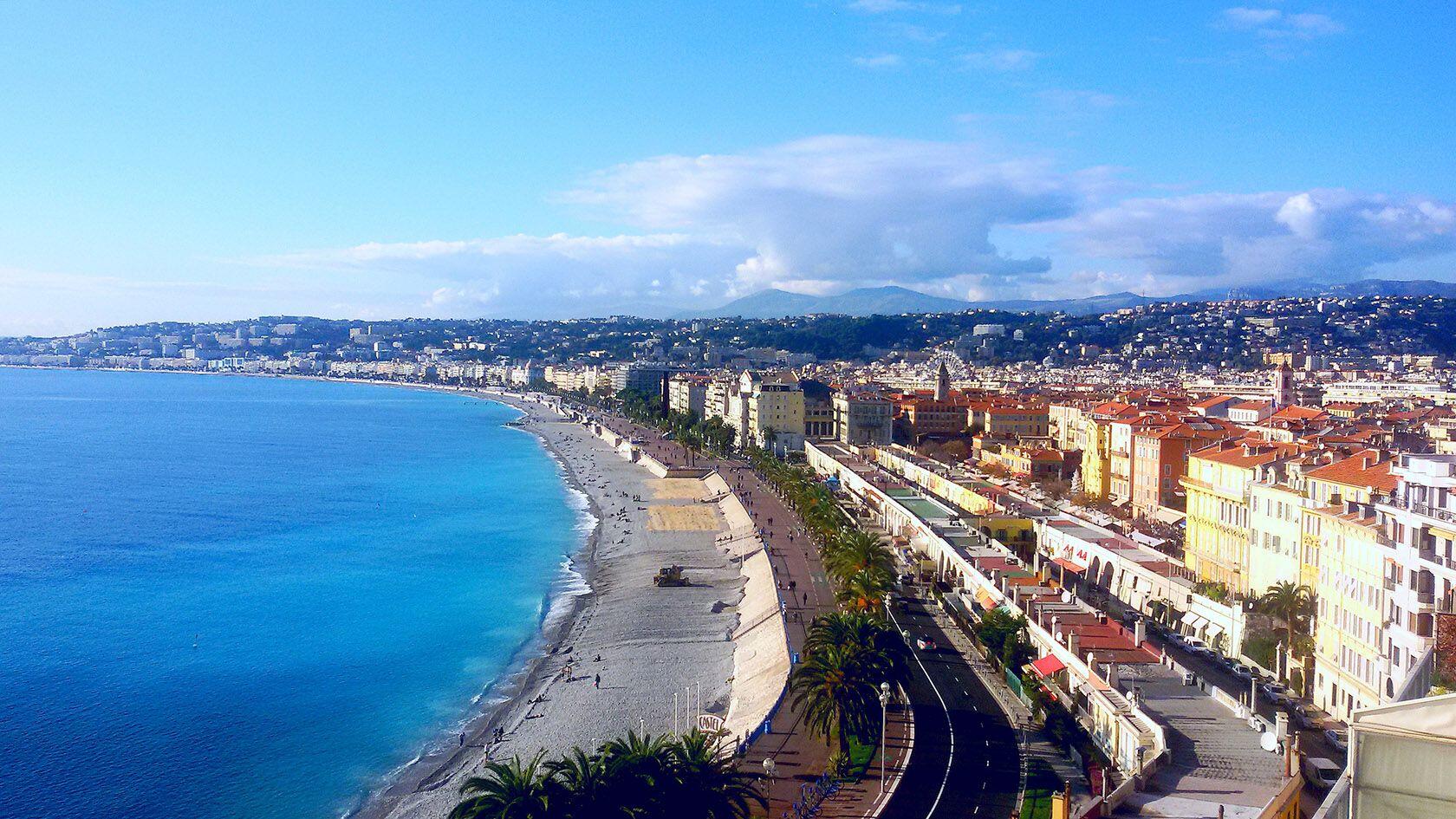 An economic downturn in 1821, due to poor harvest, found many Niçois out of work. Reverend Lewis Way decided to raise funds with his compatriots to finance the construction of the seafront's famous stretch and provided jobs. In 1824 the work was completed. Honoring the English initiative, the city of Nice named the new walkway "Camin des Inglés." This appellation was retained until the annexation to France in 1860 when it changed to the current name "La Promenade des Anglais." Continue reading about this Belle Epoque (1871-1914) urban project.
Hotel Negresco (1912) takes its name from the Romanian self-made man Henri Negrescou and is the most memorable Belle Epoque building in Nice. The hotel is a historical monument. The same designation went to the striking art deco façade of the Palais de la Mediterranée. Opened in 1929, the hotel has attracted outstanding personalities to its casino and theatre.
Mary Jane Deeb writes, one of the best books I have come across that brings together the sensory and the imaginary, the permanent and the transient, is the one written by Philippe Collas, and Eric Villedary entitled Edith Wharton's, French Riviera. The book is a richly illustrated history of the French Riviera created first by the British, and later after World War I, the Americans. It begins in the nineteenth century when British aristocrats discovered the sleepy French villages on the Mediterranean and turned them into winter resorts, building casinos, hotels, castles and cottages, some reminiscent of those in England.  They also created exotic tropical gardens in Eze, Nice, Menton and elsewhere, bringing eucalyptus trees from Australia, cypresses from Mexico, and other rare plants and flowers.
Cap Ferrat Whimsy
Images of the French Riviera during la Belle Èpoque evoke a whimsical golden era brimming with pleasurable pursuits and indulgences. It was a time of pure fantasy; the stuff little girls might dream of — castles, palatial homes, ball gowns and glass slippers. Madame Ephrussi, born a Rothschild and married into a banking family. She was exposed at a young age to luxury goods and fabulous artwork.

By 1904, she was divorced, but her family's inheritance was in tack, and in 1905 she purchased seven hectares on Cap Ferrat. The peninsula continues to attract discerning international travellers. Madame Ephrussi commissioned the construction of an extravagant, Italian Renaissance-style villa bearing both of her names on her parcel of land. The project, which included magnificent gardens, took seven years (1905 to 1912) to complete and a succession of 10 architects who attempted to deliver her vision. Winter is a great time to visit the Villa Ephrussi de Rothschild.
Reading List: Golden Years
Intrigued by the colourful characters who lived on the French Riviera between the first and second World Wars, Maureen Emerson began her research. As a factual biographer, the stories of Anglo-American personalities during the 1920s and 1930s led her to uncover their impact on the local community. Her first book, Escape to Provence, published in 2008, is the true story of Lady Winifred Fortescue (author) and Elisabeth Parrish Star (Great War heroine).
Riviera Dreaming, Love and War on the Côte d'Azur Maureen Emerson's second book is the biography of American architect Barry Dierks. You have probably never heard of Dierks despite the vast body of residential design work he completed on the Riviera. The story of this young American architect and his English partner (both professionally and romantically) Colonel Eric Sawyer begins in 1925 on the French Riviera. When the WWI traumas started to fade, residents of the Riviera began rebuilding their lives and luxury homes along the coast.
The Riviera Set: Glitz, Glamour, and the Hidden World of High Society is the latest book by author Mary S. Lovell, a biography about the rich, or famous, who spent time on the French Riviera from the 1920s to 1960. Many of these people gathered at the art deco home of Maxine Elliot (nee Jessica Dermot) Château de l'Horizon near Cannes. An American actress Elliot has an interesting backstory that Lovell covers in Part One of the book. In 1893, Elliot's acting career launched with a lead role in The Prodigal Daughter on Broadway. International stage successes, rocky marriages and financial stability followed and eventually, she arrived on the French Riviera with her Rolodex in the late 1920s.
Riviera Experience Local's Tips
Enjoy the Lifestyle and Get Healthier: Our Riviera Experience clients enjoy the beautiful walks right from your doorstep — literally. You can walk hills, flats, trails, sidewalks, from 20 minutes to 5 hours, all from your doorstep, all with stunning beauty, rich culture, and no traffic.
Eat Better Food: Enjoy great and inexpensive wines, all the while getting healthier and more fit. Because the food is fresher and you walk more and you rarely snack, you will get in better shape.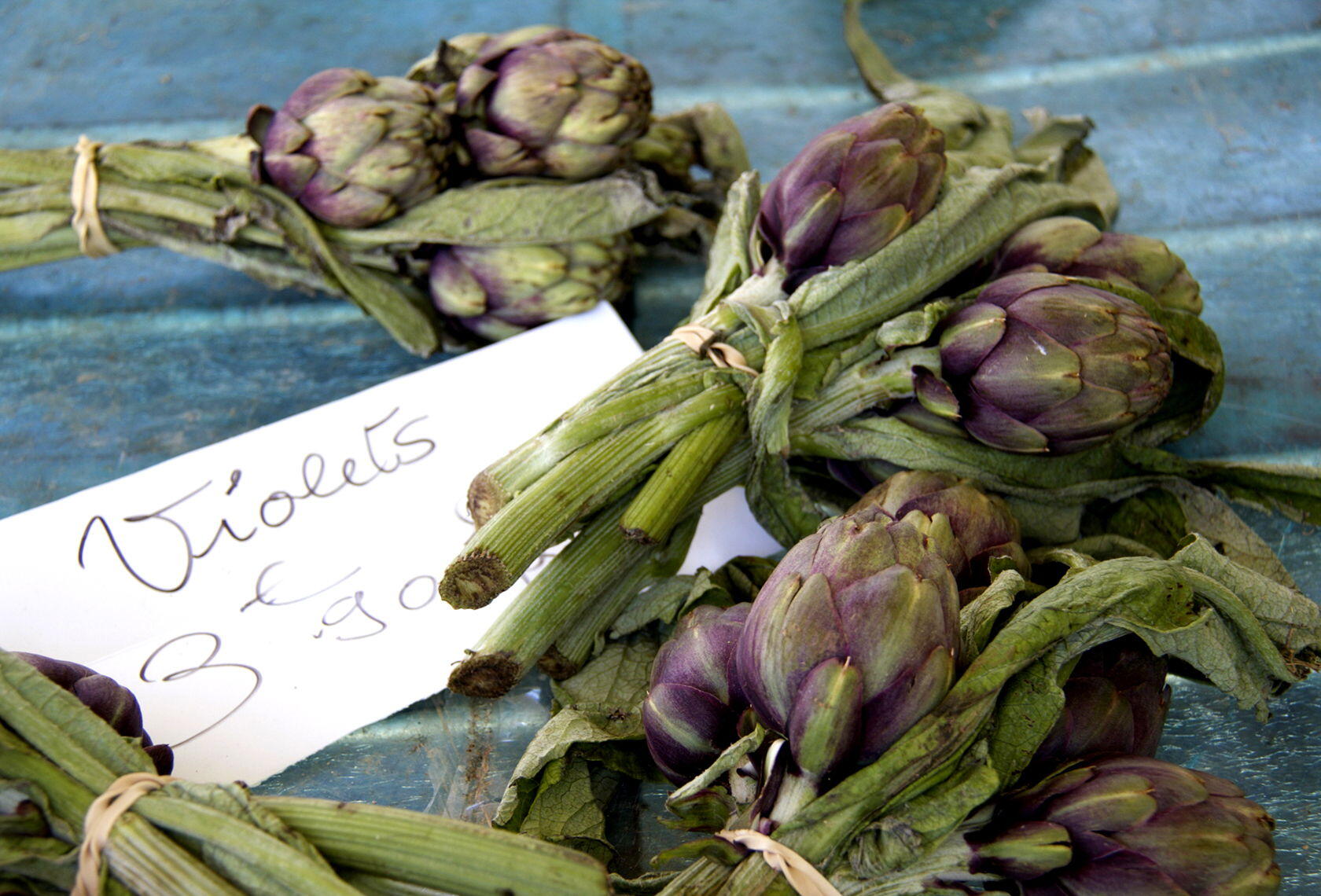 Learn to Cook the French Way: using fresh local ingredients while taking classes from different cooking schools in the area.
Enjoy Interacting with the Local Culture: Do your daily shopping in the local village markets or grocery store (that delivers), three pharmacies, newspaper stores that sell international papers, and the post office.
Enjoy the Many Museums of Nice (second to Paris in number and quality of museums), and the shopping in Monaco, Nice and Cannes.
Study French at the world-renowned French language school in Villefranche called Institut Francais. They offer month-long immersion programs that attract a diverse clientele of all ages.
Go to the Many Winter Festivals, including the famous Citrus festival in Menton, or the flower festival and carnival of Nice (in February), or the Battle of Flowers waged each year (in February) in the Bay of Villefranche by the fishermen where they make amazing decorations on their fishing boats with flowers, parade around the bay, and then throw them at each other.
Take in the Many Cultural Events: Nice, Monaco and other towns have opera, symphony, ballet, concerts, and art exhibitions.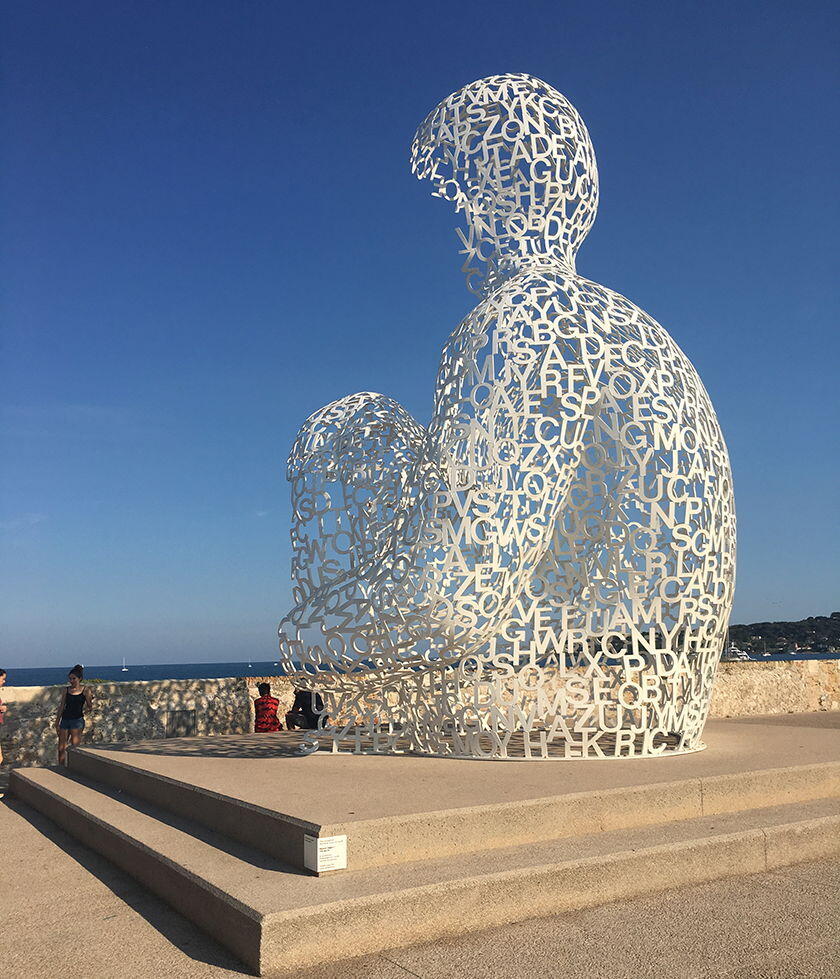 Visit Lovely Villages and Towns that are nearby. The famous ones: Nice, St. Jean Cap Ferrat, Beaulieu sur Mer, Eze, Monaco/Monte Carlo, Antibes, Cannes, Grasse (where most of the world's perfume essences are made), St. Paul de Vence — all accessible by drives of between 10 minutes and 1 hour from Villefranche.
Smell the Flowers: The official Route du Mimosa runs 130 kilometres from Bormes les Mimosas, to the perfume capital of Grasse. From January to March, this flower-centric festival includes parades, workshops, and other activities attracting crowds to the coastline during the year's quieter period. However, catching the blossoms at their peak takes a bit of luck as Mother Nature determines exactly when the plants will flower.
Not Far Away
Visit Italy The border is just 30 minutes away. Florence is a 5-hour train ride, Tuscany is between 4 — 6 hours, depending on where you are going; the Italian Riviera begins 30 minutes away, or take the night train to Venice, with a romantic cabin for two, stay for a couple of days and come back on the night train back (best time to visit Venice is in January and February).
Drive into the Maritime Alps: Just minutes away, you can climb up to one of Europe's largest parks, the Mercantour National Park, in the heart of the Alps. Along the way, visit beautiful mountain villages that are still so authentic and beautiful and take beautiful hikes or go skiing.
Visit Provence: Just an hour and a half away is Aix-en-Provence, the gateway to Provence. Go for a weekend, go antique shopping in Isle sur la Sorge (famous antique village), or visit Arles, Avignon, Nimes, Vaison la Romaine. Or go wine tasting and shopping through the Cotes du Rhone, including the famous and delicious wine village of Chateauneuf-des-Papes.
Visit Spain or Portugal: Take non-stop flights directly from Nice to Barcelona and Madrid and Faro — they're less than an hour away. Or, visit Corsica, Morocco or Tunisia, also with non-stop flights. We can introduce you to an excellent local travel office that can help arrange short tours.
Fly to a Capital: Visit an emerging eastern Europe city on a low-cost airline. Or visit Scandinavia or Austria in winter for a long weekend and take in their lovely winter festivals.
Who Visits in the Winter?
A wide variety of people make the Cote d'Azur their home in the winter. There are an interesting local French Mediterranean culture and fascinating international clientele, many of whom have second homes here.
They include:
Consultants or self-employed
Semi-retired and retired people
Those going through life transitions.
Anyone seeking stimulating and beautiful changes of routine so they can think more creatively about their lives.
Couples or singles who can finally take time from their lives to travel and explore. More than a vacation, without uprooting themselves permanently
For solo travellers, Villefranche is especially appealing as it is easy to meet new people. There are plenty of other single people and activities geared to welcoming those here independently.
For single women who might feel reluctant to travel independently. Village life is especially safe, comfortable and easy. You don't need a car to get around to all the sites and actively participate in life here.