Eze Village is a French Riviera Must-See
Eze is a beautiful village on top of a hill with possibly the best views over the French Riviera! Walk around on the narrow pedestrian streets and visit the art galleries and the beautiful botanical gardens. The small town is located between Nice and Monaco and is easily accessible from both cities by bus. Don't forget your camera! Continue reading here to see the photos and read the original blog post by Laura at Let's Explore
Eze the Village in the Sky
The hilltop village of Eze (Èze) is not to be confused with its sister town Èze-sur-Mer (sometimes called Èze bord-de-Mer) which is located on the water. This tiny perched village sits atop a hill at roughly 430 metres above the Mediterranean coastline. Situated between Nice and Monaco, the view from the townsite is among one of the most stunning along the Côte d'Azur.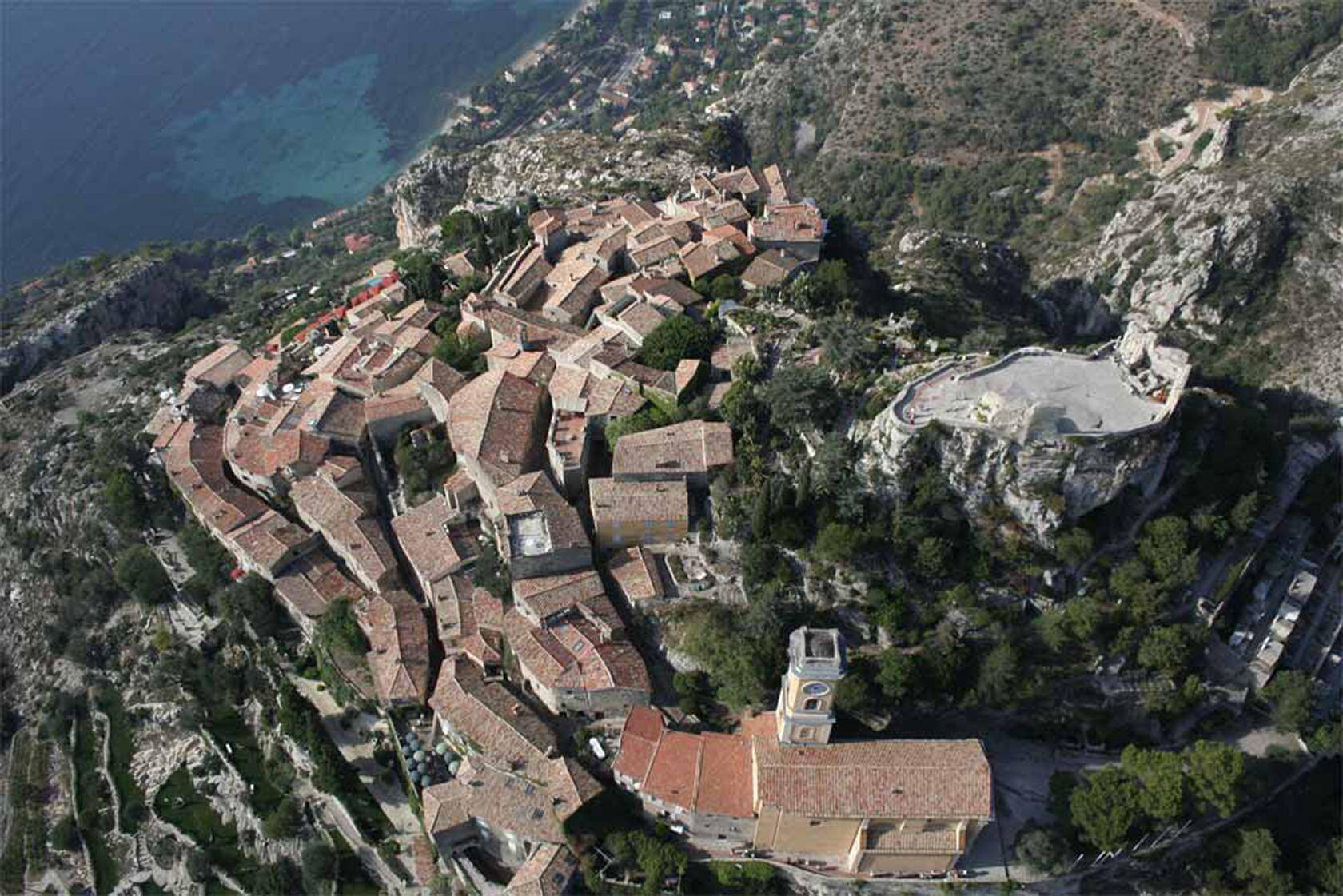 The town of Eze has a long history dating back to before the Roman occupation. The most ancient part of the village are the remains of a 12th-century fortified castle – La Revere fort – destroyed in 1706. Due to its strategic location on the (now) Italian border, the hamlet was "traded" back and forth over several centuries by different rulers. Read more on the history of this town that only became officially part of France in 1860.
One of 16 perched villages in the Alpes-Maritimes, Eze delivers a fabulous view from the "eagle's nest," a vertical drop to the sea. Today, the town has very few permanent residents, but plenty of visitors making it more of a village-musée (living museum).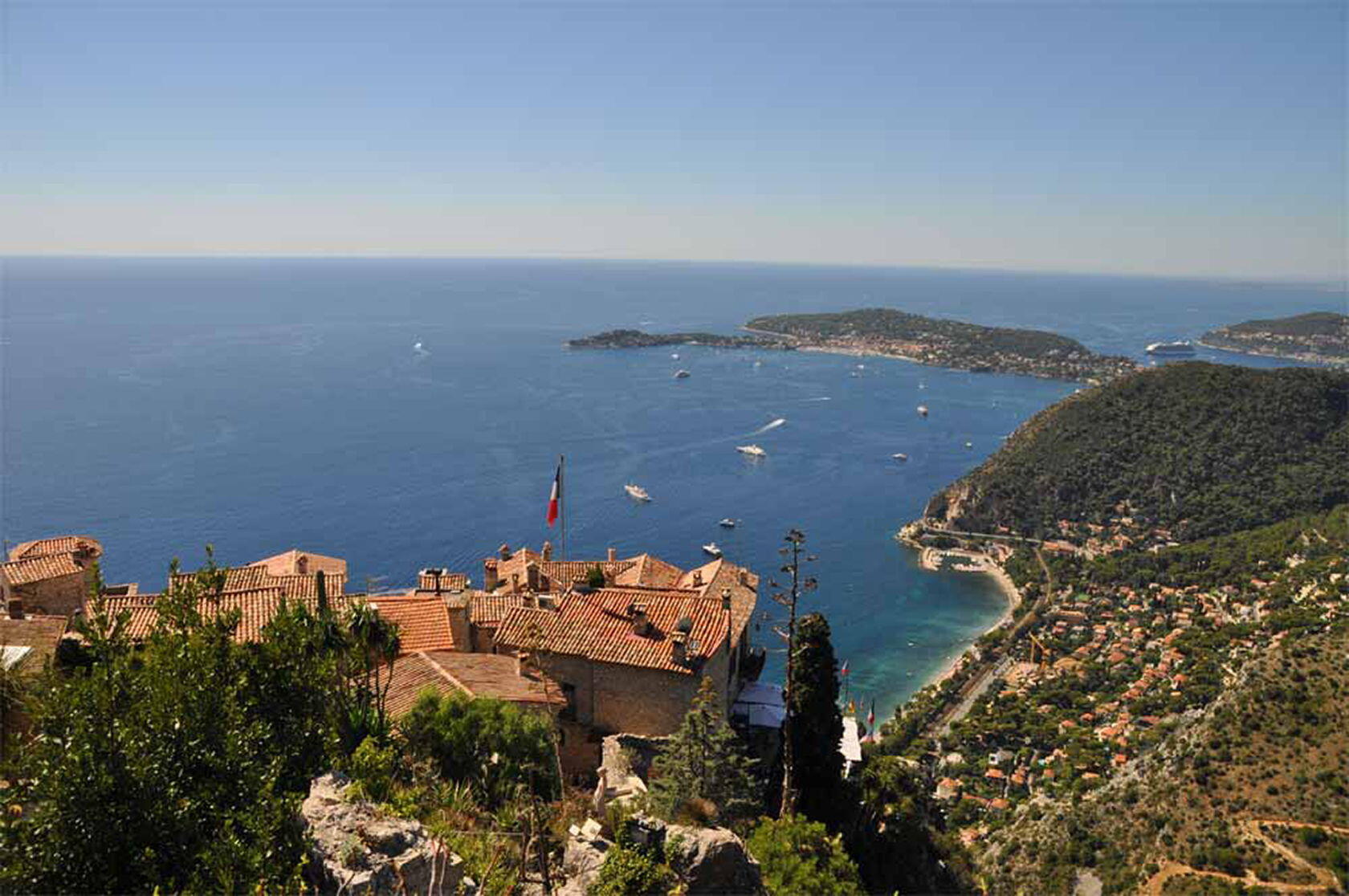 The best time to visit Eze is in the spring, before the holiday crowds. The ancient village is car-free (pedestrian-only) and full of stairs making it a challenge for anyone with mobility issues. Photo buffs find plenty of inspiration in Eze with its narrow alleys, stone houses, and bright ochre church.
What to do in Eze:
There are plenty of highlights to see in this medieval village, as long as you leave enough time to enjoy the vistas.
Glorious Gardens
The botanical garden (Jardin Exotique d'Èze) should be on everyone's list as it is considered one of the Jardins Remarquable of France. The plants include many succulents and cacti worth seeing. However, the panoramic view is by far the highlight. The garden is open daily all year. However, the specific hours change, so please consult the website for details.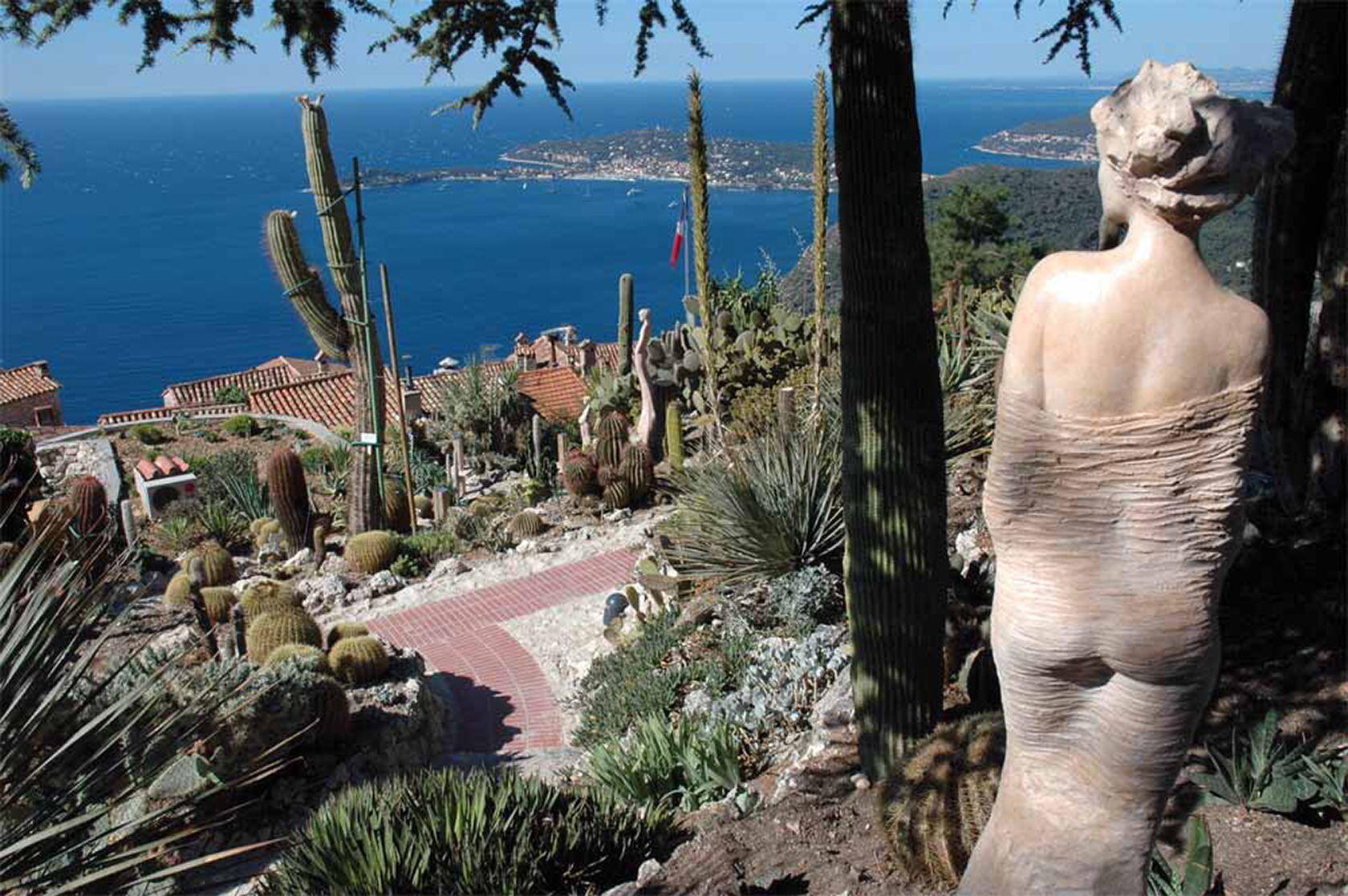 Perfume Scented
Two of Provence's top perfume houses, Fragonard and Galimard, from Grasse have boutiques and workshops in Eze.
There are several Fragonard locations in Eze. The boutique, factory, laboratory, and workshops are open daily, with free guided tours for groups. Read the full details here.
Galimard's perfume factory and historical museum are also open daily. There is a 45-minute tour which includes an introduction to the process that the "Nez" (nose) perfume maker follows. Location and details here.
The Church
Eglise Notre-Dame de L'Assomption d'Eze dates from the 18th-century. Designed by Italian architect Antoine Spinelli, it was built on the foundations of a 12th-century church. The baroque architecture, square bell tower and distinctive ochre colour make this church highly visible from a distance. The church's interior is filled with baroque-style trompe-l'oeil art.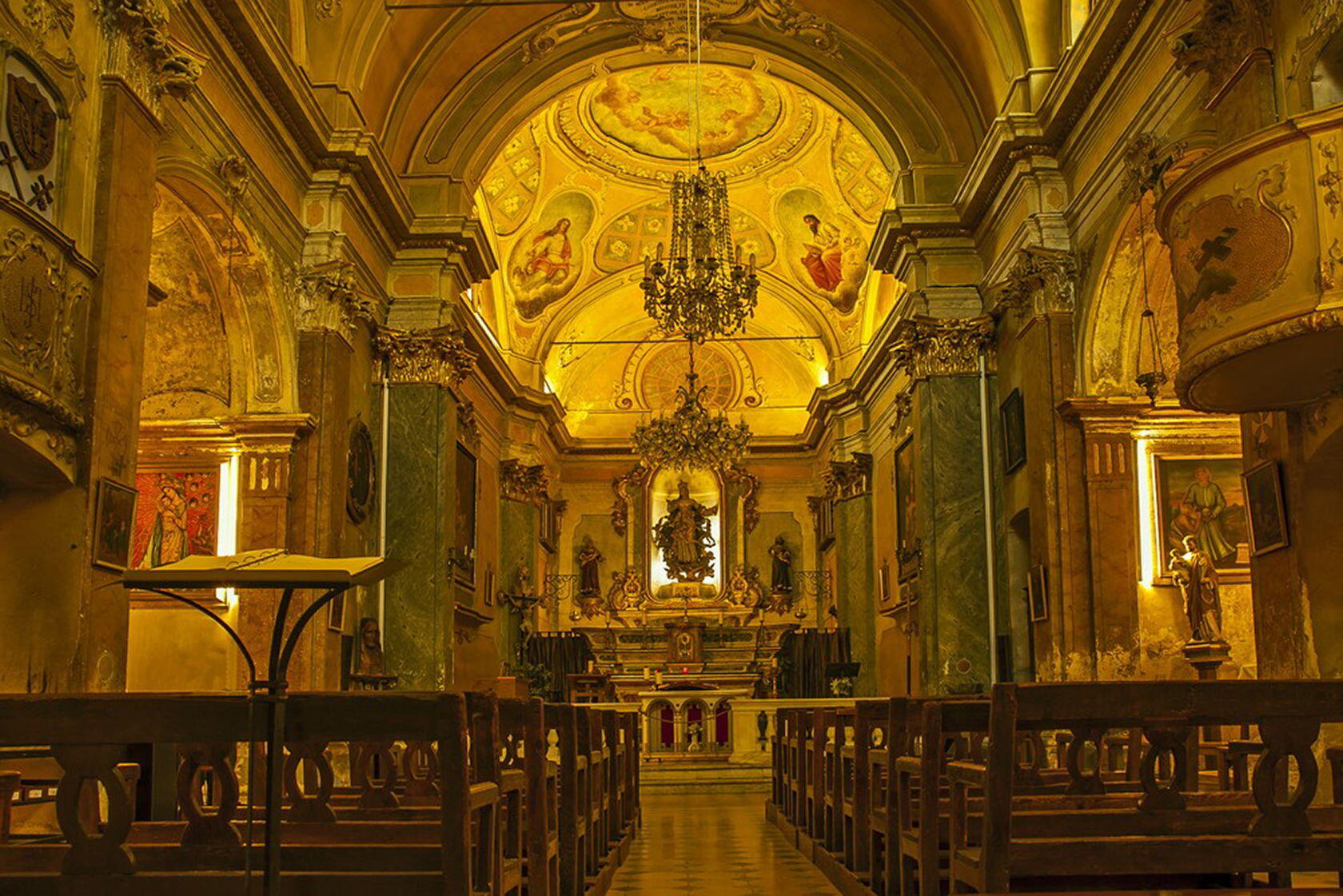 A Meal (or Room) with a View
La Chevre d'Or is a luxury hotel in Eze with an incredible garden. This Relais & Château property complete with garden terraces that spill down the cliffside provides its guests with spectacular views. Book a room at the hotel for an experience that promises nothing short of magical. However, if that is not within your travel budget, opt for lunch or a drink at Les Remparts or the Café du Jardin. Make sure to book in advance.
Château Eza is a 14-room boutique hotel with 5-star service. This property also delivers stunning views and acclaimed food in what was at one time a castle.
Walk to the Sea
Eze-Village and Eze-sur-Mer are connected via a steep hiking trail the Friedrich-Nietzsche pathway. The path is just over two kilometres long, and the descent takes roughly 45-minutes. However, the climb will take probably double that amount of time. Good walking shoes, water and a decent level of fitness are recommended.
Practical Information
Tourist Office (website)
Place du Général de Gaulle – 06360 Eze
Telephone: +33 (0) 4 93 41 26 00
There is one way in and out of the town via the Poterne a fortified gate from the 14th-century.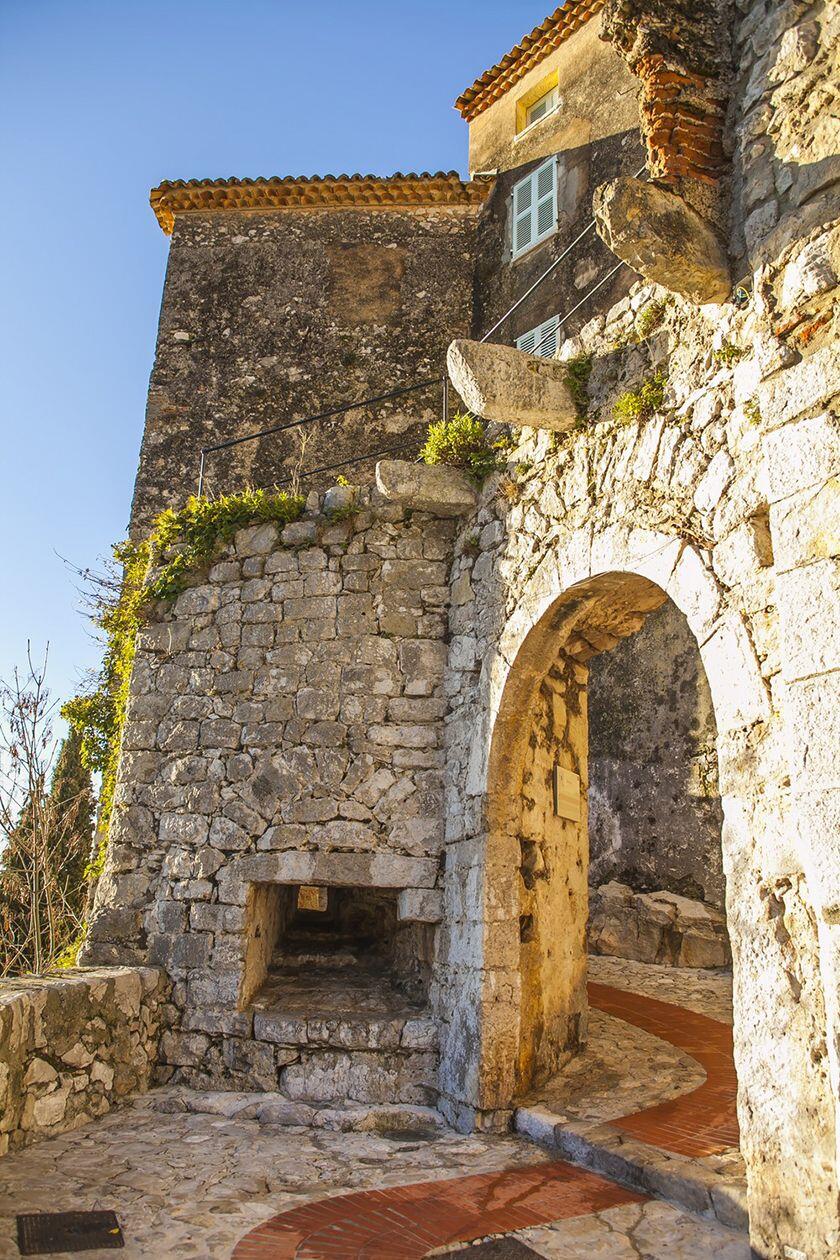 Getting to Eze:
By Car: National 7, Moyenne Corniche, to Eze-Village. There is public parking outside the village.
By Bus: From Nice: take the 82 or 112. From Monaco: take the 112.
---
Image Credits: photos provided by and published with the permission of Eze Tourism
Please share this with friends and family.