Villa Ephrussi de Rothschild Blooms into Spring Festival of Flowers
Images from La Belle Èpoque (1871-1914) on the French Riviera generate the impression of a whimsical golden era brimming with pleasurable pursuits and indulgences. It was a time of pure fantasy; the stuff little girls might dream of — castles, palatial homes, ball gowns and glass slippers. For Madame Ephrussi, who was born a Rothschild and married into a banking family, she was exposed from a young age to luxury goods and fabulous artwork.
By 1904, she was divorced, but her family's inheritance was in tack.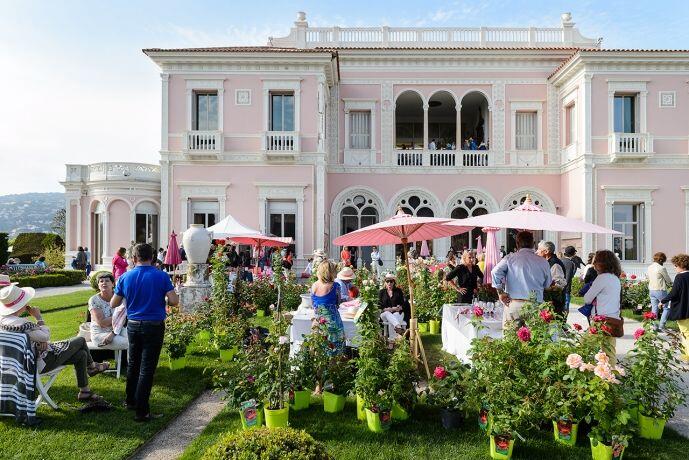 Long after Béatrice Ephrussi purchased seven hectares on Cap Ferrat, in 1905, the peninsula continues to attract discerning international travellers. On her parcel of land, Madame Ephrussi commissioned the construction of an extravagant, Italian Renaissance-style villa bearing both of her names. The project which included magnificent gardens took seven years (1905 to 1912) to complete and a succession of 10 architects who attempted to deliver her vision.
Pink was Madame Ephrussi's favourite colour and also hue chosen for the exterior (and much of the interior) of Villa Ephrussi de Rothschild. This regal structure commands a strategic location on "The Cap" with views of the Mediterranean from almost every direction. She was a collector of fine china and exquisite art, much of which is on display at the Villa today.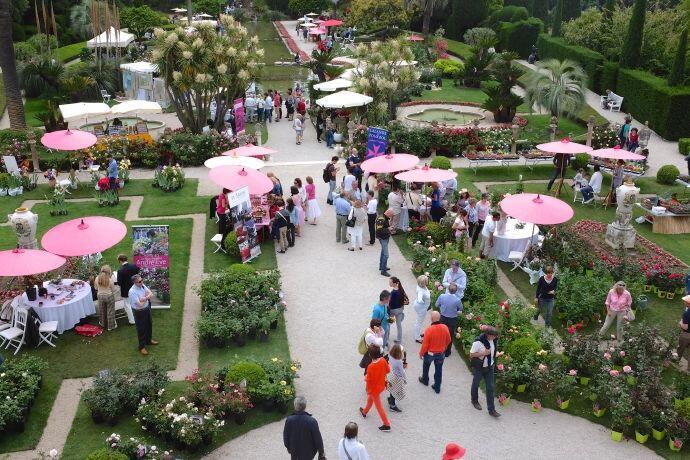 However, it is the gardens that might have been her real passion. The grounds were designed to make the best use of a linear plot of land and to maximize the sea views. In actuality, there are nine distinct gardens within the compound, beginning with the French garden and ending with the rose garden. Here is a map.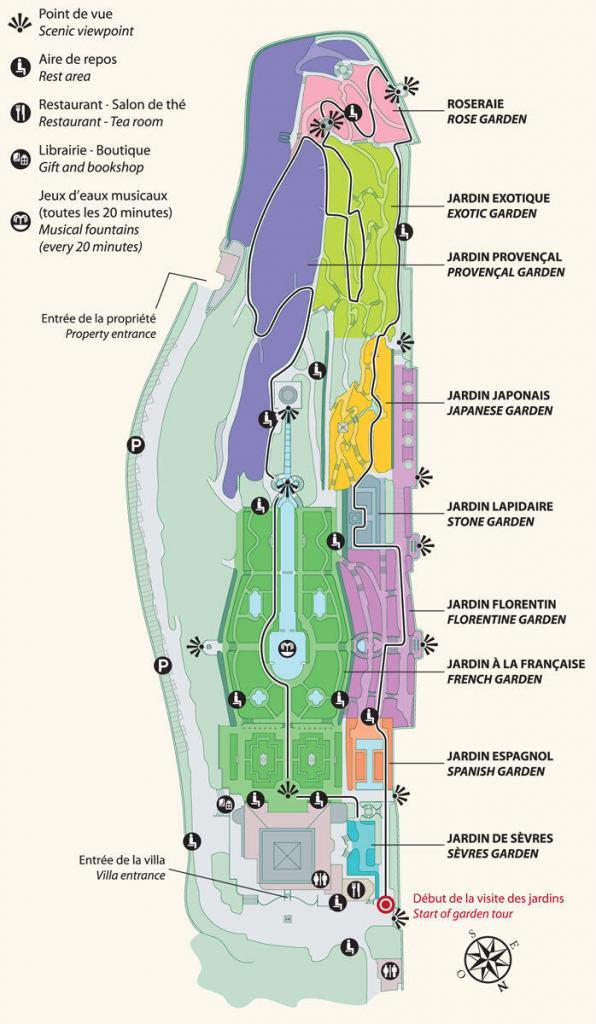 More detail on Villa Ephrussi de Rothschild can be found on the website here.
If you are a flower lover, mark May 7th and 8th in your calendar for the 7th annual Rose and Plant Festival. The event includes over 20 exhibitors, talks by horticultural experts and an opportunity to view the magnificent Villa Ephrussi gardens.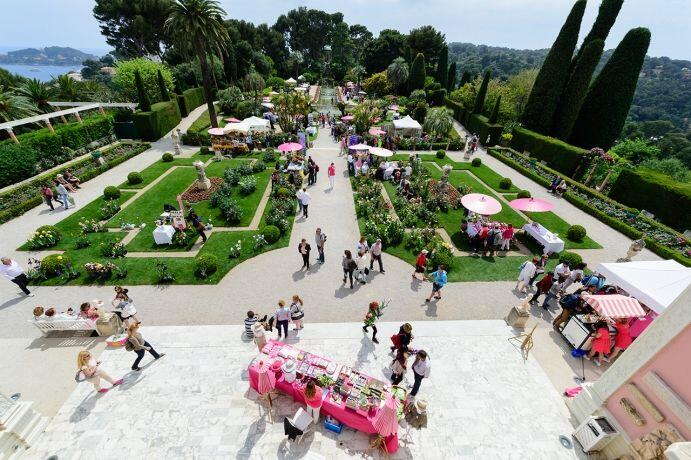 Villa Ephrussi de Rothschild
Open 365 days a year
06230 Saint-Jean-Cap-Ferrat
Tél : 04 93 01 33 09
Image Credits: Photos provided by and published with the permission of Culturespaces for Villa Ephrussi de Rothschild