How to Spend a Day in St-Rémy-de-Provence
Lucky you, you're coming to St-Rémy-de-Provence! But you only have one day to see the sights—what should you do?
I'm here to help! My wife and I live part of the year in St-Rémy, so let me give you some ideas.

The Best Market
St-Rémy has one of the best markets in France, full of luscious fruits and vegetables, delicious cheeses and olives, chickens roasting on the spit, colourful tablecloths, and much more. You can spend hours exploring the streets and squares of the town, overflowing with vendors and their wares. The main market day is on Wednesday morning, and there is a smaller one on Saturday morning. Because parking can be tight in St-Rémy, you'll want to check out this article for the insider's secret on where to park.

In the Footsteps of Van Gogh
Vincent Van Gogh spent a year in St-Rémy, receiving care at the Saint Paul Monastery (Saint-Paul de Mausole) and painting masterpieces like Irises and several of his self-portraits. You can visit Van Gogh's old room, which is kept just as it was when he stayed there. There is also a self-guided walk you can take around St-Rémy to see places Van Gogh painted—ask at the Tourist Office for information.

When in Rome
Along with the Saint Paul Monastery, you can visit the nearby remains of Glanum, once an important city in the Roman Empire. If that doesn't fit your schedule, at least take a few minutes to see what's just across the road: a giant Roman mausoleum and the oldest Roman triumphal arch in France, both of them darned impressive.

Wander Around
St-Rémy rewards casual strolling. The centre of town is off-limits to cars, so you'll find it easy to wander the cobblestone streets, popping in and out of the many charming shops. Drool over the enticing pastries at Michel Marshall and the cheeses at La Cave aux Fromages. Pass by the house where the medieval prophet Nostradamus was born and see the fountain dedicated to him. And when you are ready to eat, you'll find plenty of appealing restaurants and cafés in town. Speaking of which…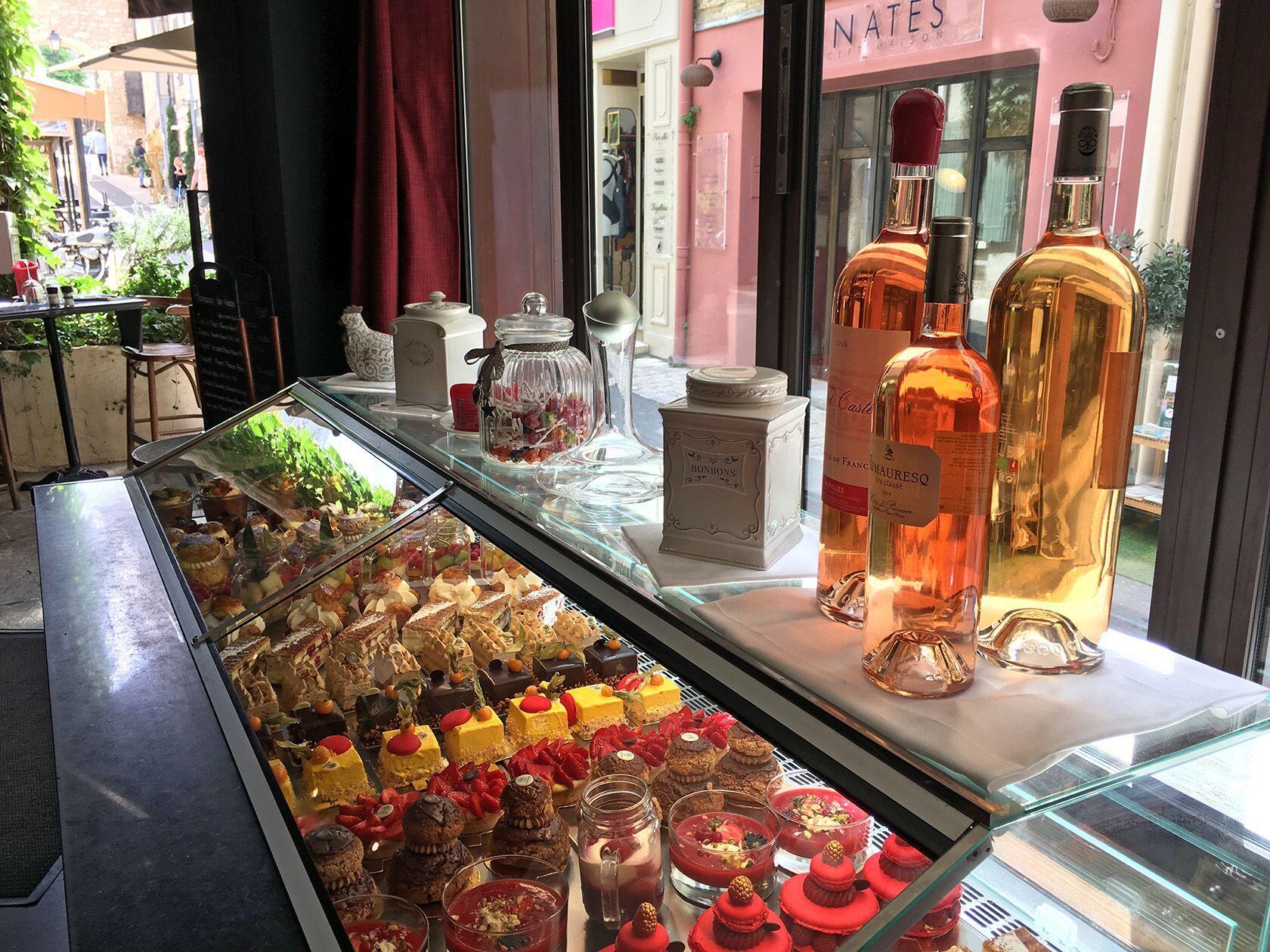 Let's Eat!
Provence is famous for its food and St-Rémy definitely upholds the region's reputation. If you'd like a shady terrace and a fun choice of desserts, check out l'Aile ou la Cuisse. For great food to eat in or take out, A La Table de Nicolas is for you. If you're in the mood for a picnic, there's a hidden lake just outside of town; it's a perfect spot. For other great restaurant choices in St-Rémy and nearby, check out this article.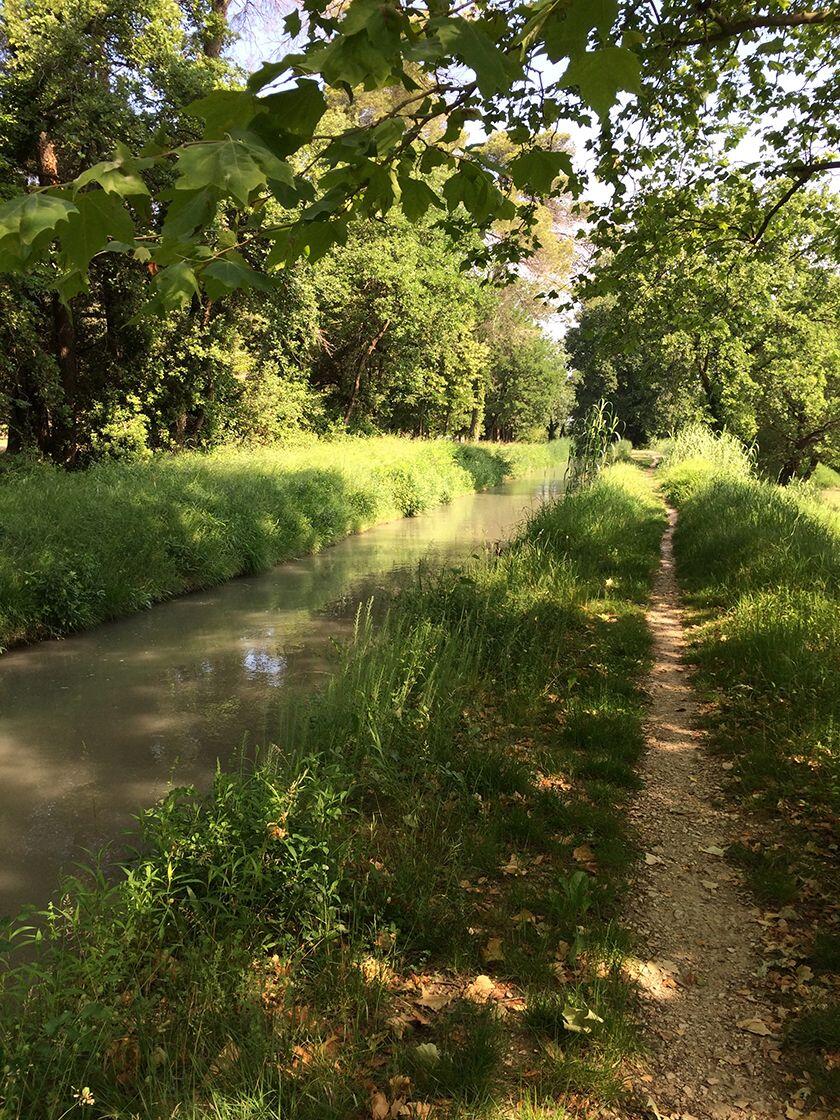 Fun Activities
Some of the best olive oil in the world comes from Provence. Moulin de Calanquet is a top producer, and you can visit their shop in town or go to see the mill itself, just a few miles outside of St-Rémy. To taste delicious wines grown in vineyards that come right up to the Alpilles Mountains, Château Romanin is the place to go. And if you'd just like to stretch your legs, a shady walk along one of the town's canals will fit the bill.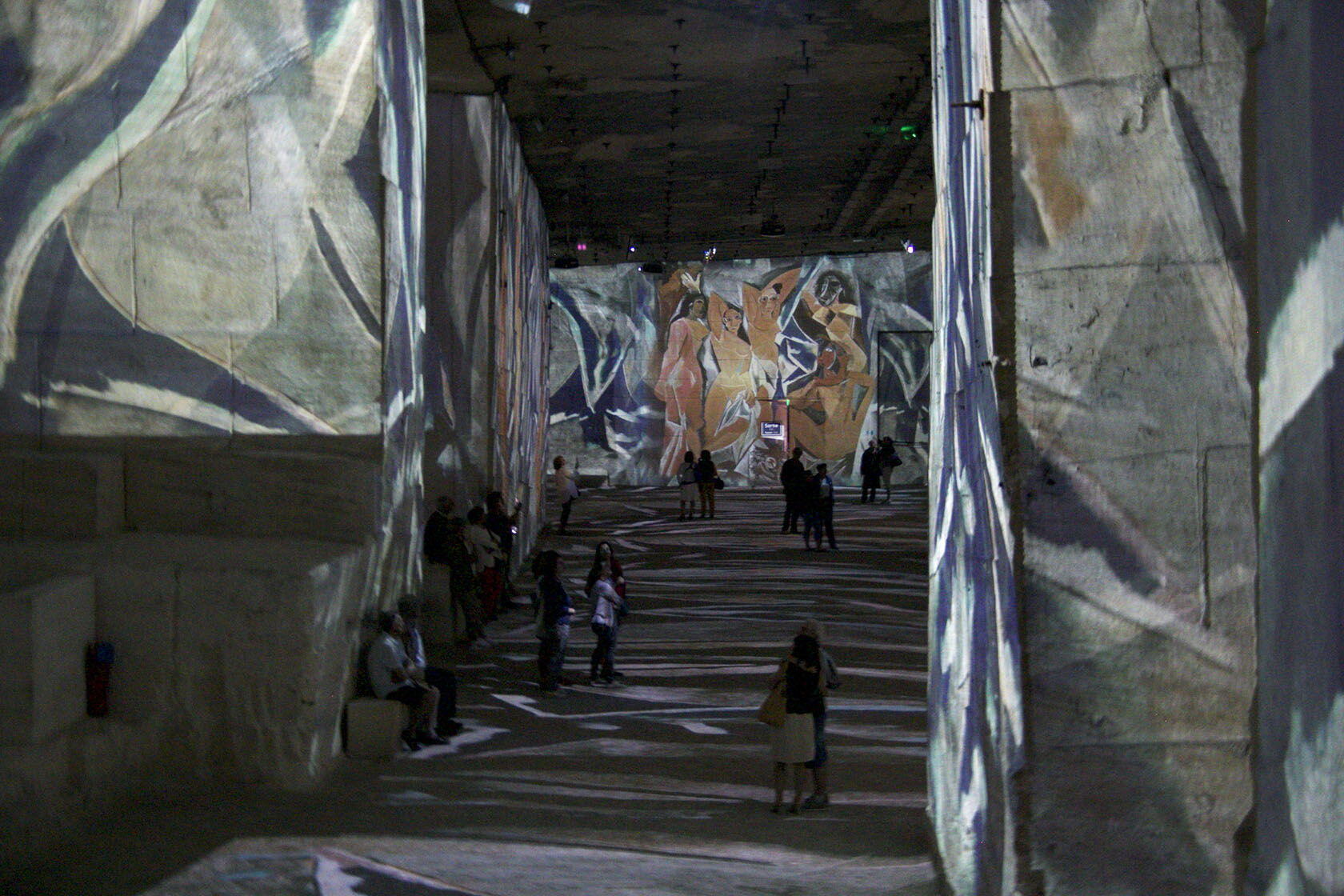 Not to be Missed!
One of Provence's top attractions is just a ten-minute drive from town, near the fortress city of Les Baux. The Carrières de Lumières (Quarry of Light) is an abandoned quarry dug into the mountain—a set of gigantic interlocking rooms with fantastically high ceilings—where the world's greatest sound and light show takes place. Each year an artist is chosen (Van Gogh, Picasso, Chagall, etc.), and their work is displayed on the walls and floors, choreographed with music. It's a highlight of any visit to France, and so popular that a second site recently opened in Paris!
---
Image credits:
Strawberries: Keith Van Sickle
St-Rémy street scene: Perfectly Provence
Van Gogh Statue: Perfectly Provence
Triumphal Arch of Glanum: Perfectly Provence
St-Rémy street scene: Perfectly Provence
L'Aile ou la Cuisse: Perfectly Provence
Canal Walk: Keith Van Sickle
Carrières de Lumières: Perfectly Provence
All rights reserved. Perfectly Provence articles and other content may not be published, broadcast, rewritten (including translations into other languages) or redistributed without written permission. For usage information, please contact us.
Syndication Information
Affiliate Information
As an Amazon Associate, this website earns from qualifying purchases. Some recipes, posts and pages may have affiliate links. If you purchase via these links, we receive a small commission that does not impact your price. Thank you in advance for supporting our work to maintain Perfectly Provence.