Try A La Table de Nicolas for Fresh Dining in St-Remy
Dining in St Remy de Provence
It's difficult to become certified as a Master Restaurateur in France. Not only do you have to be able to cook at a high level, but everything must be homemade, not thawed or reheated.  When you find a restaurant with a Maître Restauranteur in the kitchen, you can be assured of a delicious meal.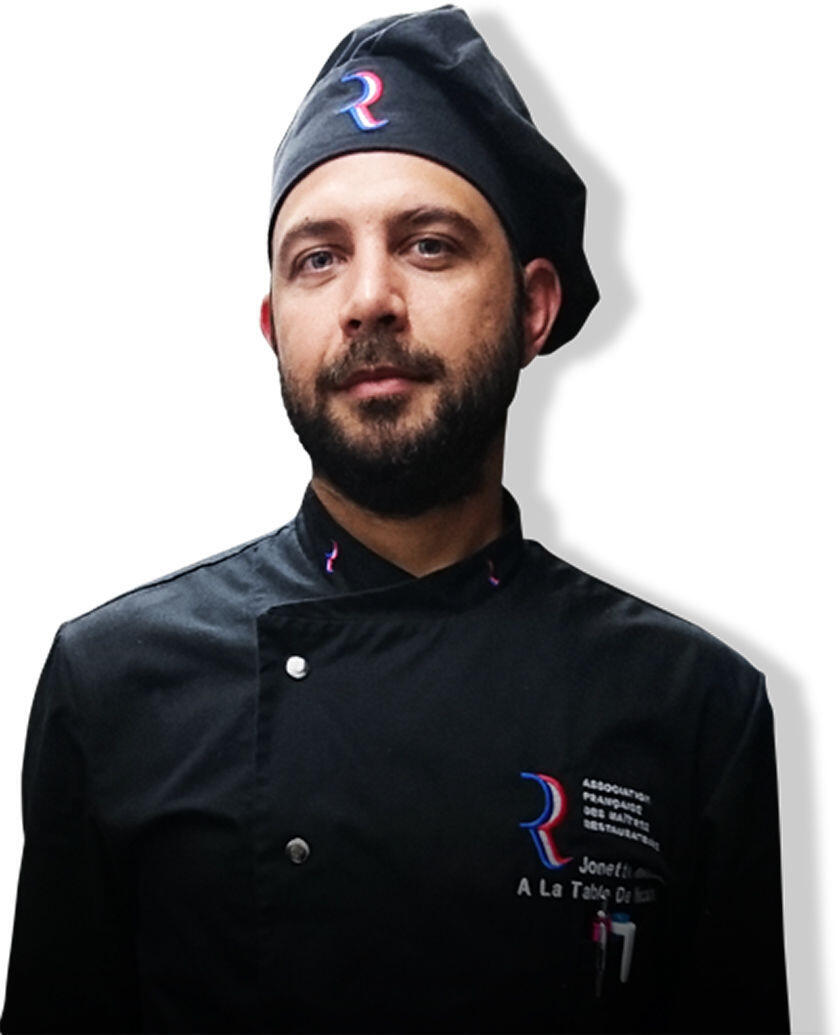 Nicolas Jonette was proclaimed a Maître Restauranteur in 2014 and opened his restaurant A La Table de Nicolas in St-Rémy the following year. It's his second restaurant in the area after his first one was so successful that it outgrew its space. Jonette chose St-Rémy because he was familiar with it, having once worked at another restaurant in town and because it's the hometown of his wife Eva, who runs the dining room while he takes care of the kitchen.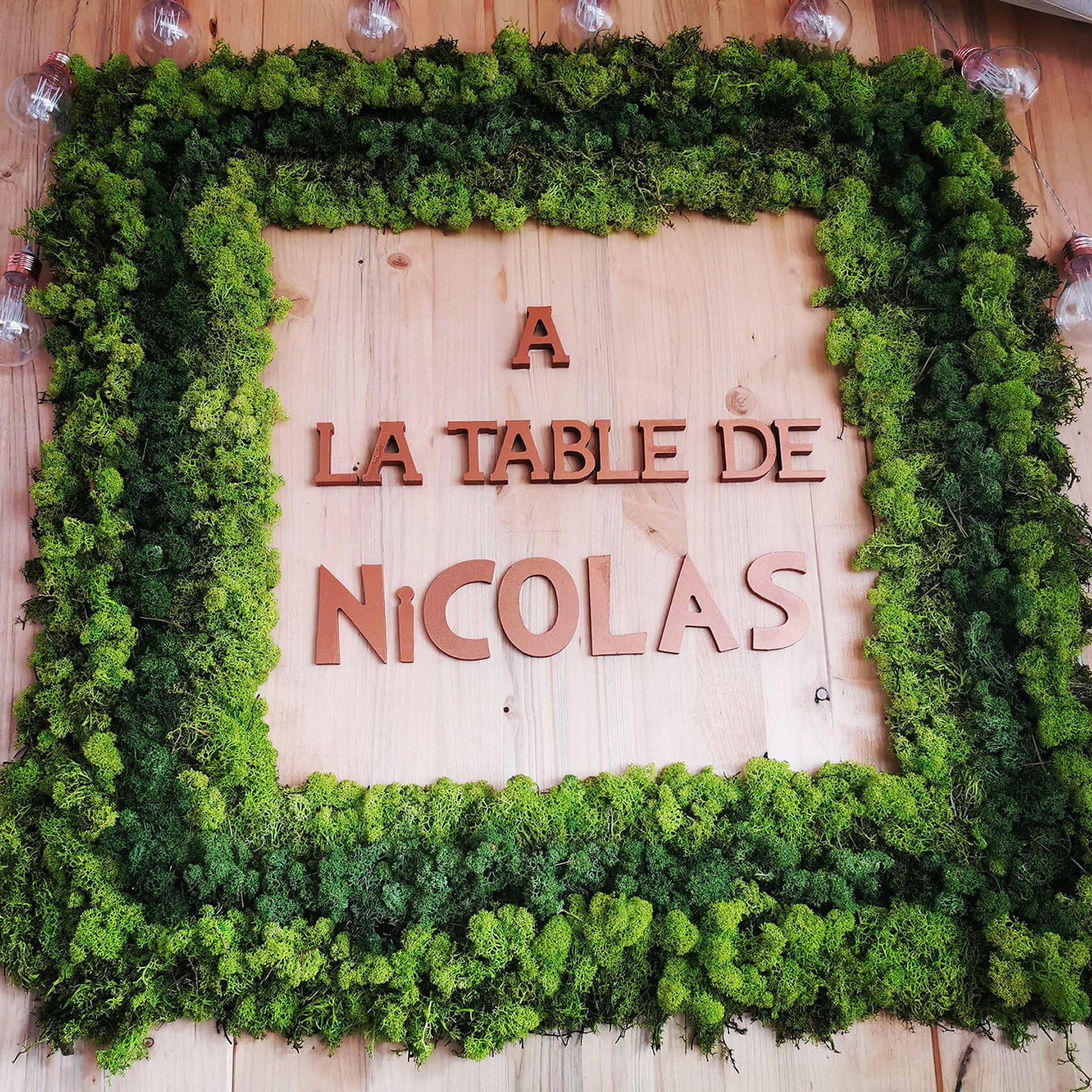 Chef's Inspiration
Jonette describes his cuisine as, "traditional but modern. I take my grandmother's recipes and give them a modern touch." He and his wife enjoy traveling with their kids, where he often picks up ideas that he incorporates into his menu. A recent trip to Thailand inspired the Phad Thai that is currently on offer. Jonette changes his menu with every season, keeping only his delicious starter of foie gras and his ever-popular chocolate fondant.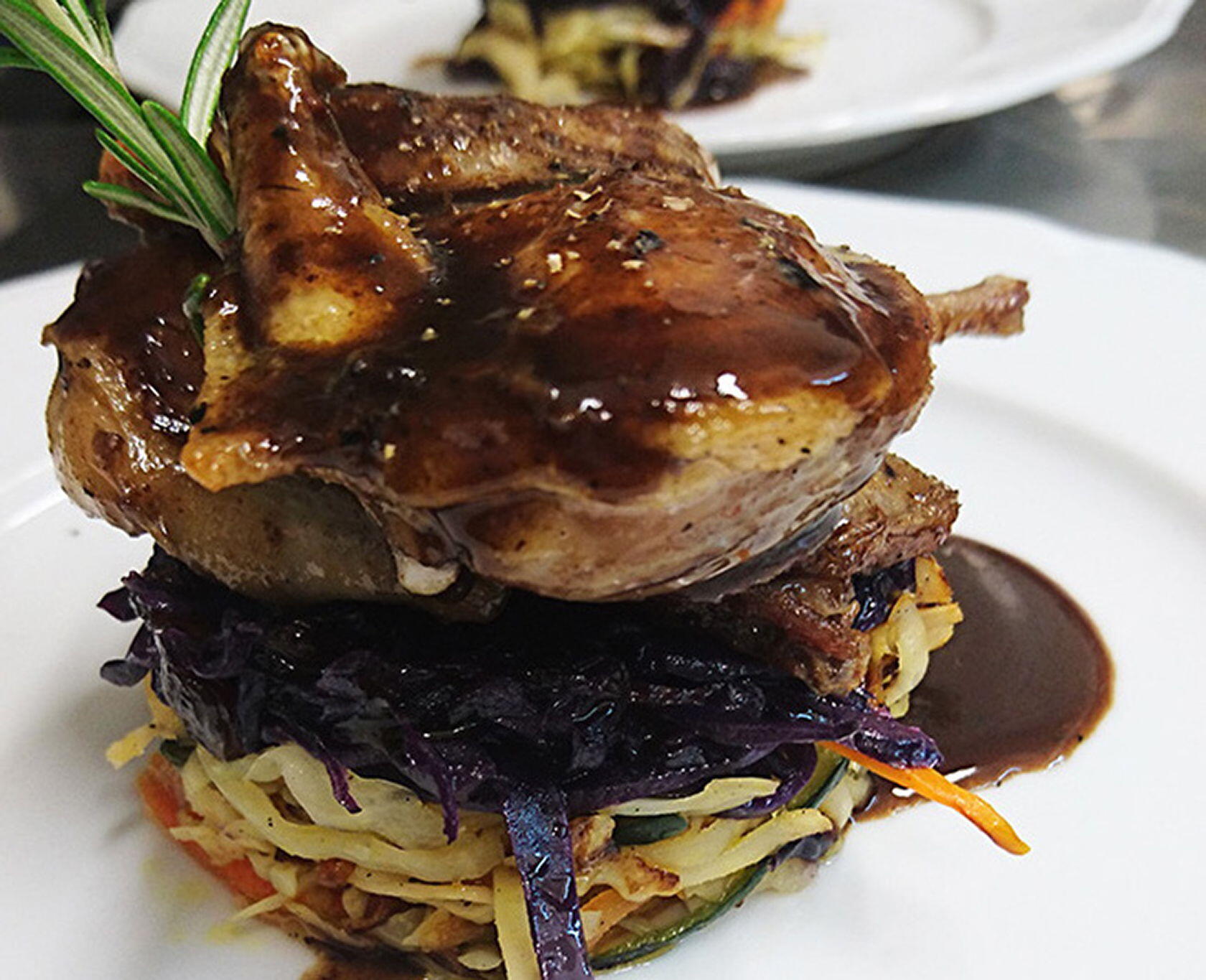 Jonette is attuned to food sensitivities, like for nuts and lactose, because his daughter is gluten-intolerant. "As the chef, I know what goes into everything," he says, "and I want to take care of my customers, so I'm happy to adapt a dish to make it safe for them to eat." He also offers a nice selection of vegetarian dishes, plus others that he can adapt for vegetarians.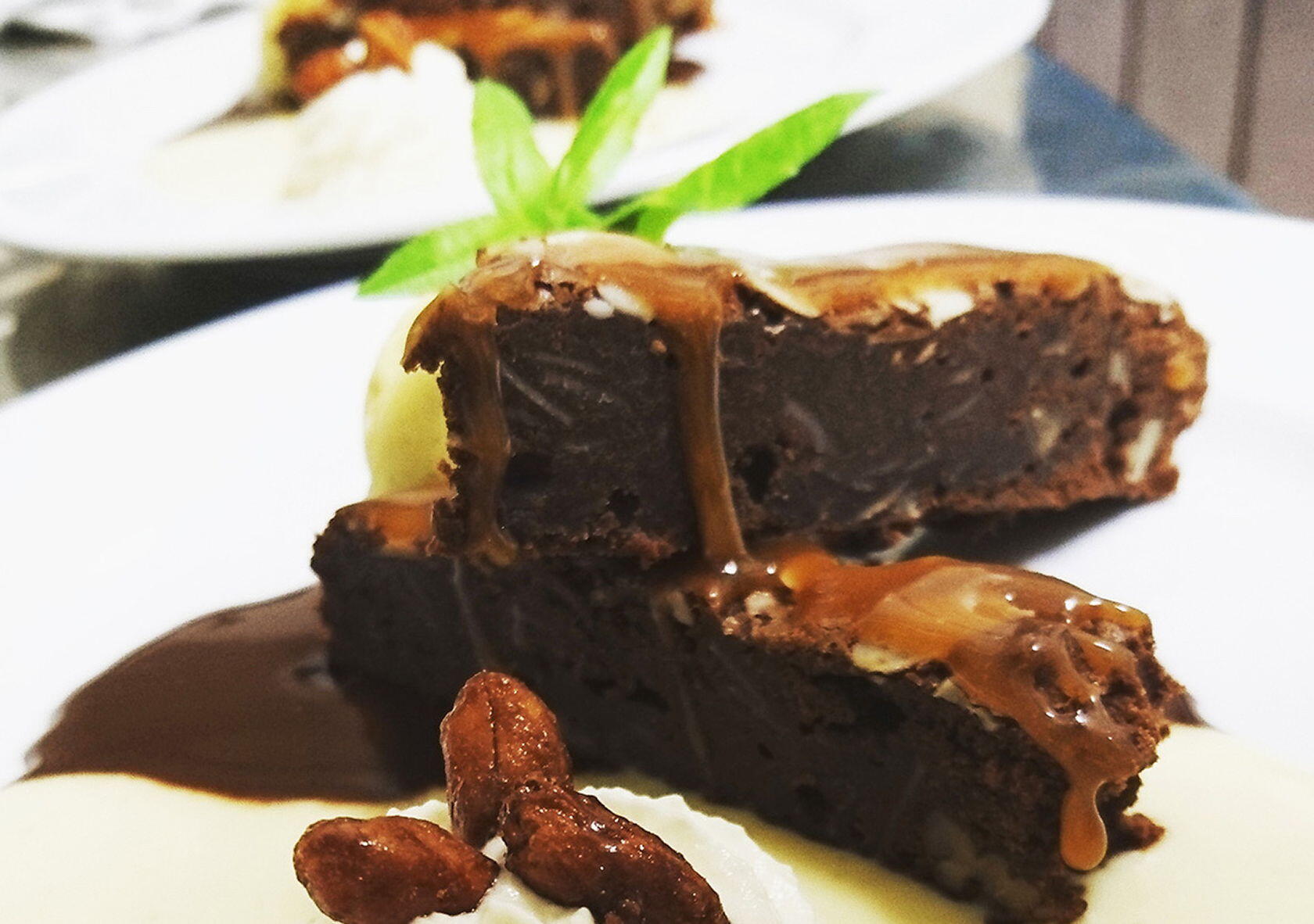 Fresh, Seasonal Menu
Jonette takes pride in the freshness of his ingredients. "All my food is fresh, even the bread that I bake every day. I shop locally for nearly everything, and all the fruits and vegetables that I serve are organic."
Unusually for a French restaurant, A La Table de Nicolas does takeout—you can find the list of what's available on its website. For tourists who typically have to choose between a quick sandwich and a full, sit-down meal, this is a nice alternative.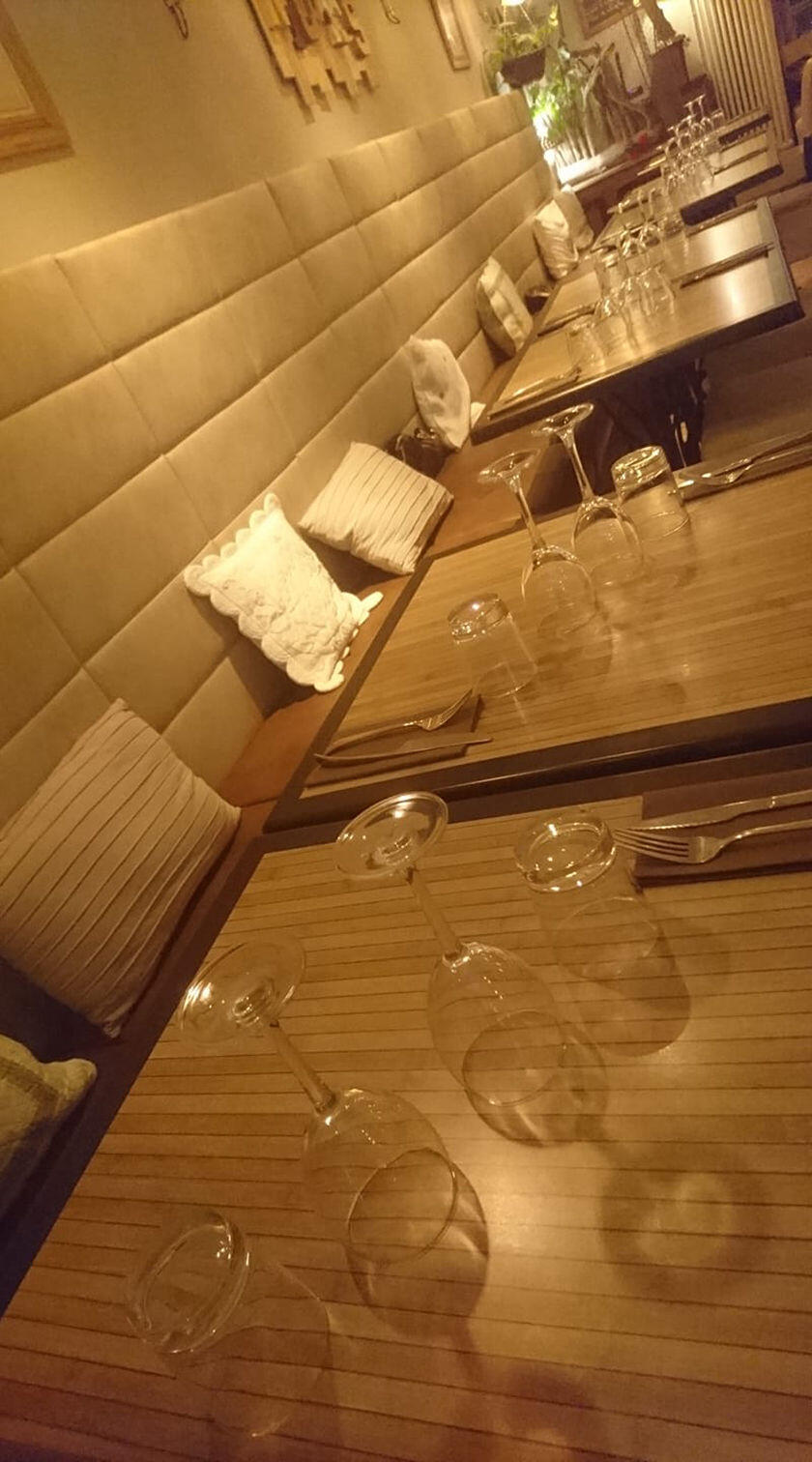 In the busy summer months, the restaurant's customers are mostly tourists, but it is open year-round and has developed a base of loyal customers. They come back, again and again, to see what's new on Nicolas's menu…or maybe they just can't get enough of that chocolate fondant.
Practical Information
 À la Table de Nicolas (website)
8 boulevard Marceau, St-Rémy
Tel: +33 (0)4 32 62 03 82
Hours:
Closed Mondays
Tuesday, Wednesday, Thursday and Saturday for lunch (12-14h) and dinner (19-21:30h)
Friday dinner only (19-21:30h)
Sunday lunch only (12-14h)
Image Credits: All photos are from the A La Table de Nicolas website and Facebook page.
Things to do in St Remy de Provence
Step Back in Time a Visit to Ancient Glanum
9 Fun Things To Do In St Rémy de Provence
Don't miss! The Wednesday morning market