Great Dining in St Remy at L'Aile ou la Cuisse
Who Wants Dessert? 
Ready for Christmas in July? Or in any month of the year, for that matter? Then head over to L'Aile ou la Cuisse, one of my favorite restaurants in St.-Rémy-de-Provence. You are in for a treat.
L'Aile ou la Cuisse, which means "the wing or the leg" (as in picking which piece of chicken you'd like), takes its name from a hilarious and beloved French film. It's a cozy place with friendly service and excellent food, located right in the heart of old St.-Rémy -de-Provence.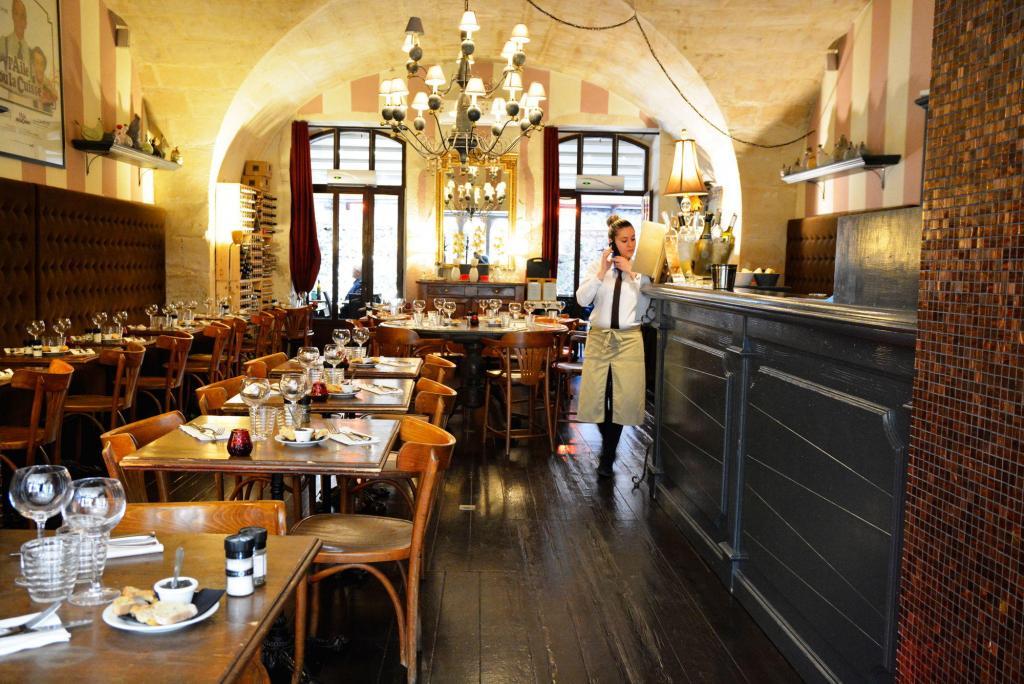 If the weather is warm, you can sit on the lovely back patio, surrounded by greenery. It's a little oasis in the middle of town. The main dining room is always bustling, full of both locals and tourists, who come for the food and especially the desserts.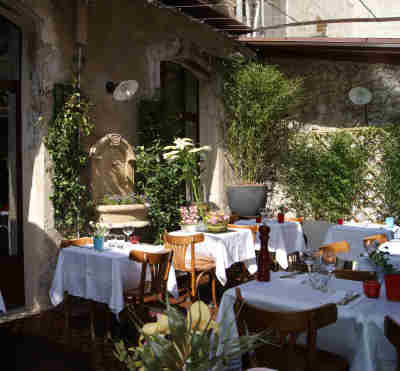 The menu is small, which is a good sign–it means that the food is prepared fresh rather than being purchased and reheated. And what food! Try the foie gras as an appetizer and then have scallops as a main dish. Or maybe the farm egg with bacon and mushrooms followed by braised lamb shoulder. The menu is traditional but not stuffy and there are plenty of good things to eat.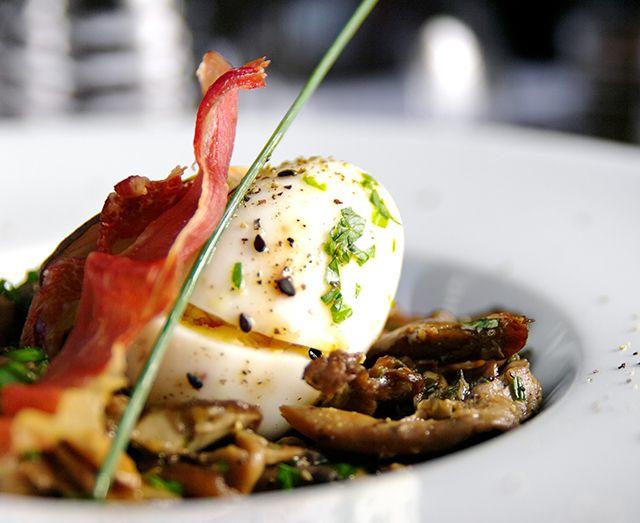 But let's get back to that Christmas part.
When you walk into the restaurant, you pass by a big display case of homemade desserts. People walking down the street often stop to ooh and ahh over them.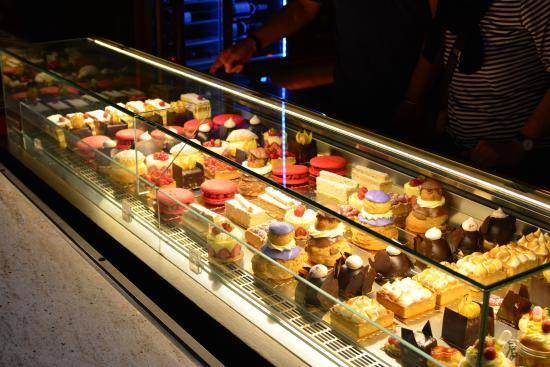 When you dine at L'Aile ou la Cuisse and you are ready for dessert, your server walks you up to the display case and lets you pick out what you want. Who doesn't love that?
You want the chocolate and your wife wants the fruit tart? No problem! How about those yummy-looking cream puffs? Go for it! Whatever you want, it's there for you to choose.
It's like Christmas morning! And everyone acts like it. I've seen even the most staid-looking couples walk up to the display case, serious looks on their faces, only to come back to their table with the biggest grins imaginable. It's like they just got that pony they'd been begging Santa for.
I think of it as the restaurant's floorshow and it's one of the best parts of going there. Especially when it's my turn to pick dessert.
The restaurant is often crowded so be sure to make a reservation. And if you enjoy your meal, be sure to check out the family's other two restaurants in town, Gus Restaurant (seafood) and Da Peppe (Italian).
Bon appétit!
Restaurant Information
L'Aile ou la Cuisse
5 Rue de la Commune
St Remy de Provence
Tel: +33 (0)6 12 13 40 40
Image credits: Photo #1&5 – Trip Advisor #2 &4 Restaurant's website #3 Tourist office website #4