Carrières de Lumières now in Paris and Provence
Carrières de Lumières Art Shows
One of the most popular visitor sites in Provence is the Carrières de Lumières (Quarries of Light). It draws over half a million visitors annually. Located in the massive and interconnected rooms of an abandoned quarry next to Les Baux-de-Provence, it's a magical sound and light show that features a different artist each year.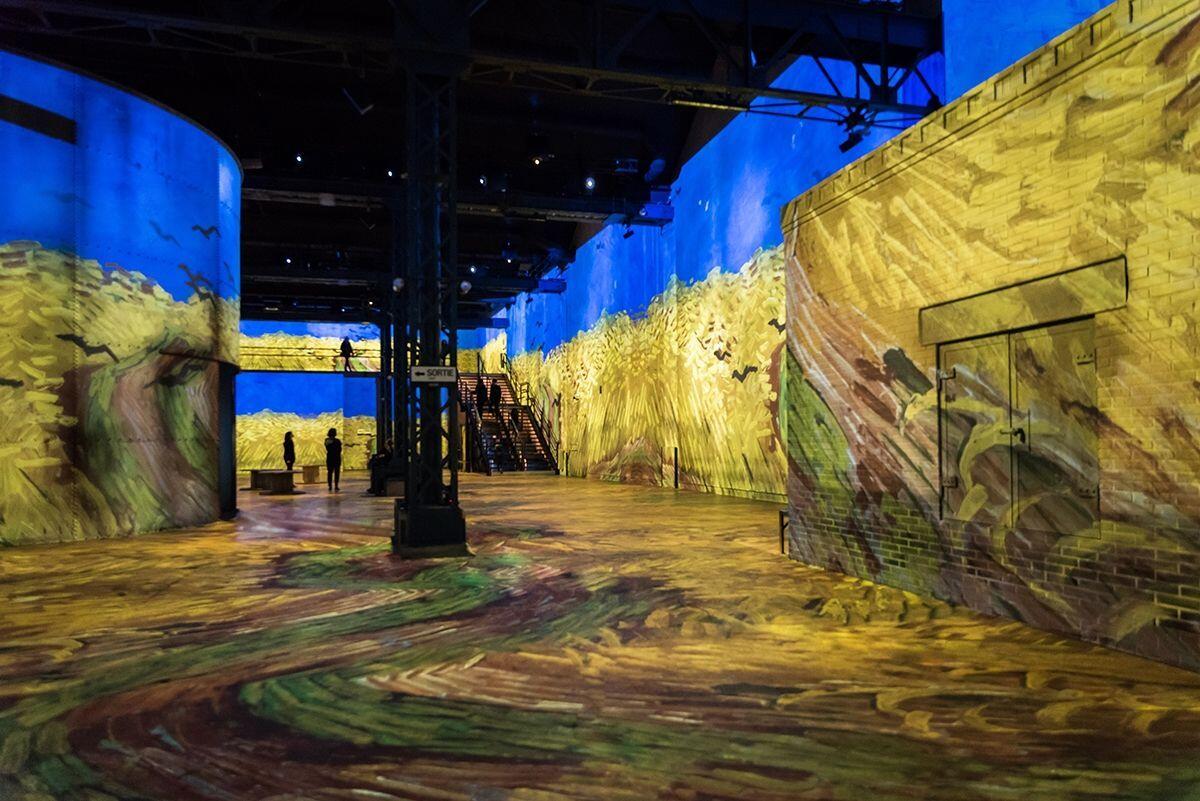 The show is so popular that its organizers opened a second site last year, in the 11th arrondissement of Paris, called the Atelier des Lumières (Workshop of Light). Located in an old foundry with walls that are 30 feet high, it is designed in the same way as the Carrières de Lumières, with over a hundred video projectors splashing images on the walls and floor, choreographed with beautiful music.

Starry Night is this year's program, in both locations, featuring the art of Vincent Van Gogh. Along with a shorter program on Japanese art called Dreamed Japan, Images of a floating world. Van Gogh did many of his famous works in Provence, in the nearby towns of Arles and St-Rémy-de-Provence. This musical light show allows visitors to see the places where he created his masterpieces.

To get a taste of what the show is like, click here.

Paris and Provence Visitor Details
In Paris: Atelier des Lumières (website)
Metro:  Voltaire, Saint-Ambroise (line 9)
Rue Saint-Maur (line 3)
Père Lachaise (line 2)
February 22 – December 31, 2019
In Provence: Carrières de Lumières (website)
Route de Maillane
13520 Les Baux de Provence
There is a small cafe on-site for light refreshments
Until January 5, 2020

"The exhibition explores van Gogh's numerous works, which radically evolved over the years, from The Potato Eaters (1885), Sunflowers (1888) and Starry Night (1889) to Bedroom at Arles (1889). The Atelier des Lumières highlights the Dutch painter's expressive and powerful brushstrokes and is illuminated by the bold colours of his unique paintings. Warm hues give way to sombre colours. The immersive exhibition evokes van Gogh's highly emotional, chaotic, and poetic inner world and highlights the constant interplay of light and shade."
Image Credits: All photos are the property of Culturespaces  from Carrières de Lumières and Atelier des Lumières