Provence Fall Festivals to Discover 2019 Events
Festivals and Fall Events in Provence
Fall in Provence directs you towards a heartier menu. Enjoy meat (lamb, wild boar, taureaux, rabbit, fowl) roasted with herbes de Provence, root vegetables and delicious red wine blends. At this time of year, the hiking is fabulous, biking is possible, and golfers might get lucky with an extended season. Best of all, for many people living in or visiting Provence, the autumn months move at a slightly more relaxed pace. The summer hordes have left replaced by smaller groups of visitors. In the fall, there is no guilt involved in lighting a fire and curling up with a book or perhaps taking a une sieste.
Fall Dinner Menus Inspired by Provencal Flavours: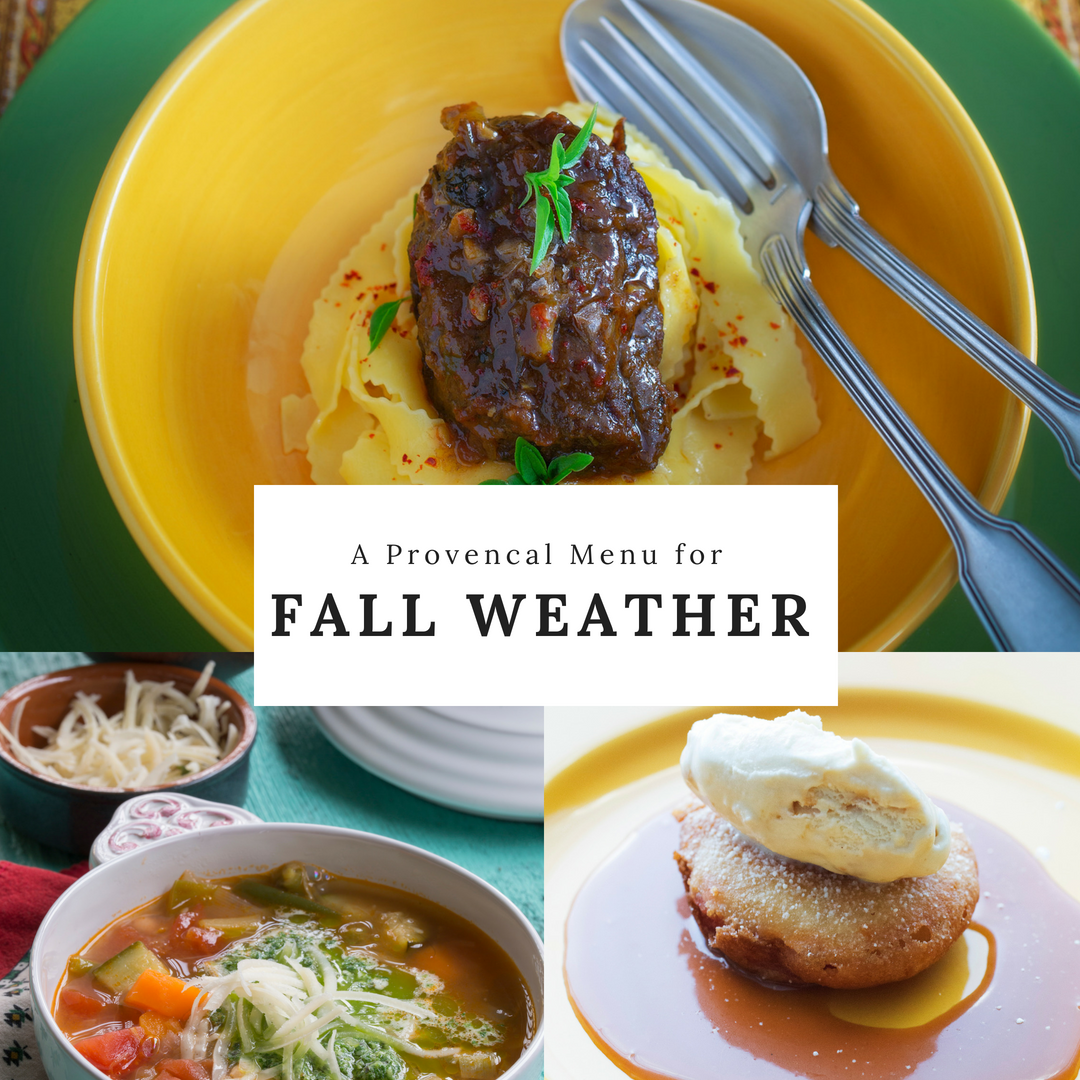 The Colors of Fall in Provence
One September morning in Provence you wake up to notice there's a difference, something is missing. The chirping choir of the cicadas has stopped, in their place the abrupt sound of hunter's dogs barking followed by gunshots. There is a slight, dampness in the air that makes its presence known when you walk. Despite a chilly start it is completely normal to be in shirtsleeves by lunchtime. Depending on Mother Nature's whim, the annual grape harvest may take place in September.
October often rolls in like a lamb with a gentle touch. There is a soft pink hue "painter's light" in the evenings and mysterious foggy mornings. The smell of bonfires in agricultural zones scents the air and the olives begin turning a deep shade of purple-black. Eye-catching red, orange and yellow berries of Pyracantha bushes (Firethorns) along the roadsides replace the fields of lavender and sunflowers. The Plane trees begin dropping their big, noisy brown leaves.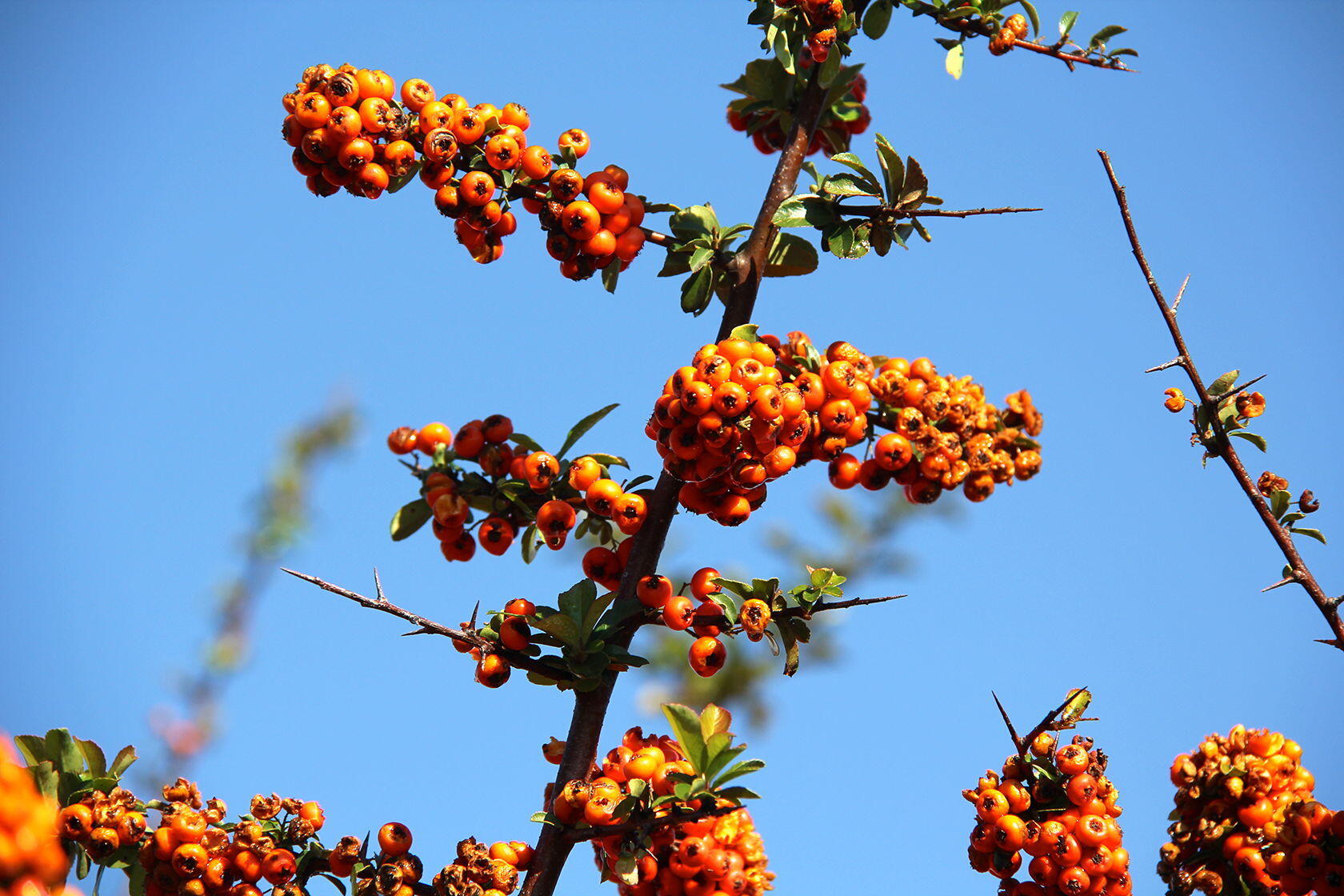 November is crisp like a freshly minted bill. The sunny skies remain a brilliant blue but leaving the house without an extra layer of clothing would be folly. The Mistral wind which might be mild in the summer months blows in an Artic chill from the NW increasing in its forceful gusts as it rolls down the Rhône River. The grapes have been harvested and crushed. The winemakers carefully watch the fermenting juice as the vines turn to gold and red in their fields.
NOTE: The cultural events and festivals listed below are annual (or bi-annual) happenings in September, October and November in Provence and on the Côte d'Azur. However, the actual dates for these events will change from year-to-year. The websites are listed below so that you can find out the current details. Please note this is not a comprehensive list of all the current events. For activities near to your location, check local newspapers, flyers at the grocery stores and tourism websites for festivals.
---
September: Provence and on the Côte d'Azur
Shopping! (September 6-8, 2019), Provence Prestige Village in Châteaurenard. Discover products by artisans from the region.
Until September 29, at Hôtel de Caumont in Aix-en-Provence see the "Masterpieces from the Guggenheim." This exhibition is the first time that the Justin K. Thannhauser Collection has exhibited in Europe. There are fifty priceless works including canvass from Manet, Cézanne, Picasso, Van Gogh and others. "The exhibition also gives visitors a chance to retrace the history of the galleries and the Thannhauser Collection via photographs, inventory books, and other archive documents held in the gallery's collection, which illustrate the relations between the Thannhauser family and the avant-garde artists, collectors, and dealers of the time." Buy tickets here.
All month in Aix-en-Provence at the Musée Granet, the Musée du Pavillon de Vendôme and the Cité du livre, Galerie Zola see the impressive work of French artist Fabienne Verdier "Sur Les Terres de Cézanne." Her artistic style is reflective of the decade that she lived in China and studied with a master. However, her painting technique is unique. She uses a paintbrush the size of a broom made from 20,000 horsehairs and a bicycle handlebar. The result is a series of striking oversized canvases with incredible brushstrokes. You can see the artist at work in this video:
Bulls and Rice: (September 7-8, 2019) the annual Feria du Riz in Arles, which is not to everyone's taste. However, there are festivities throughout the city and plenty of rice to sample.
Until September 22: Head to Arles, for the 50th anniversary of the Rencontres d'Arles – Les Rencontres de la Photographie. The Rencontres is a big deal photography festival drawing international photographers and viewers from around the globe.
All month: Every evening in Avignon enjoy the 30-minute Vibrations 360º show in the Cour d'Honeur at the Palais des Papes. Showtimes are daily at 21h:30 and on Fridays and Saturdays, there is a second show at 22h:30. Reserve your tickets here or at the Avignon Tourist Office. Enjoy this teaser for the show:
Sound, Light and Art (until January 5, 2020): Carrières de Lumières in Les Baux de Provence, a production by Culturespaces, reopens early March with the new program. This old limestone quarry – Carrières de Lumières – is the largest fixed multimedia installation in France. The 14-metre high walls are the backdrop that 70 video projectors use to broadcast images. Here are our tips for your visit to Carrières de Lumières.
September 21- 22, 2019 – Everywhere in France the Journées Européennes du Patrimoine (European Heritage Days). Public building, private homes, gardens and much more are open to the public free of charge. Many of these venues are only open once a year. Check the official website for the program near to you.
September 20 (11h:15 – 13h) – Fête de la Gastronomie in Saintes Maries de la Mer. Enjoy the tastes of the Camargue (including wine) prepared by five (5) chefs in front of the Marie. They will even share their recipes with you.
---
October: Provence and on the Côte d'Azur
Every weekend: Alpilles Music and Art in Eygalières – The 4th edition of Sous les feuilles d'Automne takes place Fridays, Saturdays and Sundays all month long. Local artists open their studios, there are musical features each weekend and more.
Here, are some other reasons to visit Eygalières: shopping at MikiMiki, dining with 5-star service and food to match at Maison Hache, and one of the locations of bakery chain Emily & Cie. Explore a special garden Les Sentiers de l'Abondance.
Until October 13 – Aix-en-Provence at the Musée Granet, the Musée du Pavillon de Vendôme and the Cité du livre, Galerie Zola see the impressive work of French artist Fabienne Verdier "Sur Les Terres de Cézanne."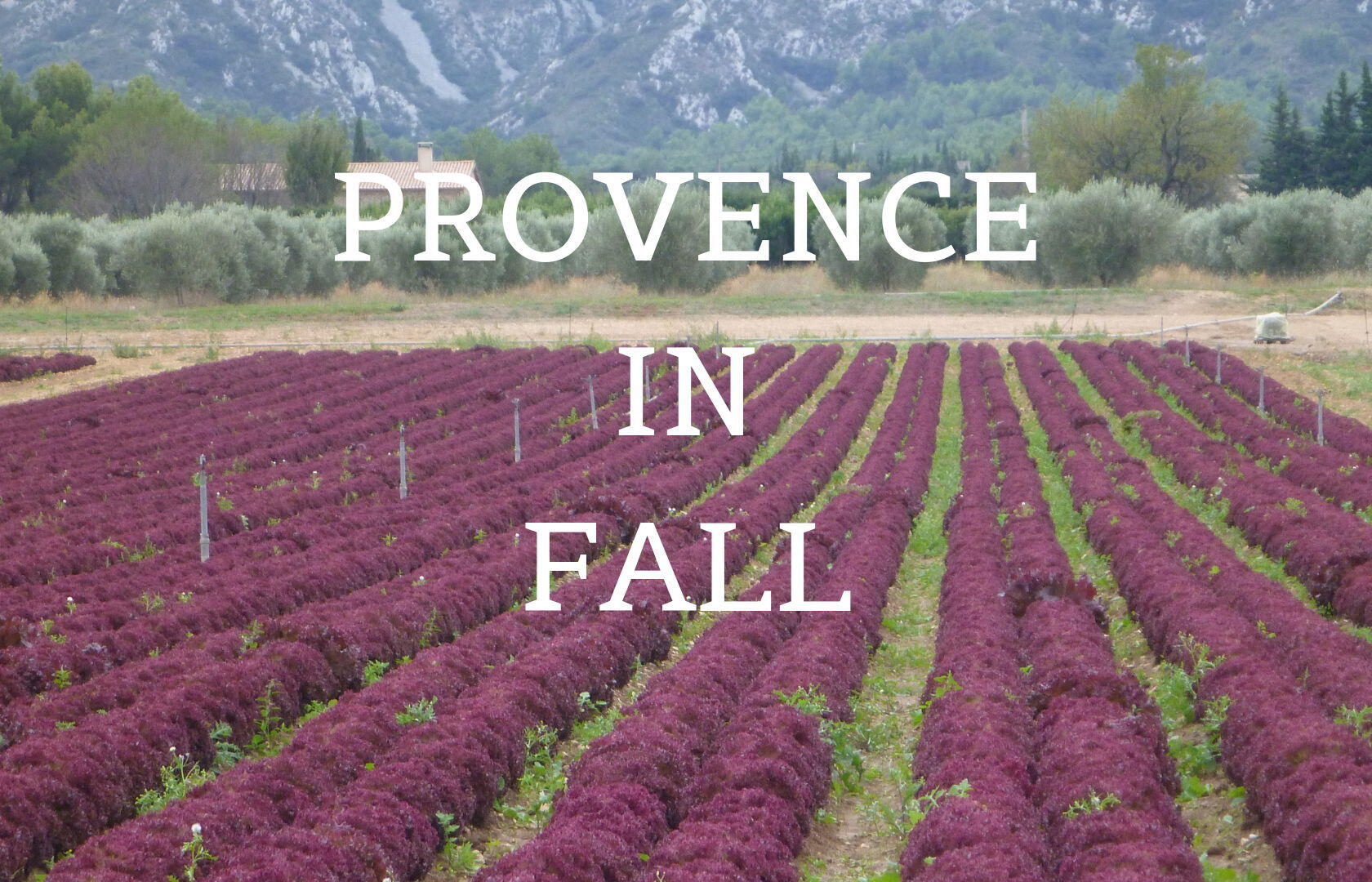 Light Show (October 1-12, 2019) – Head to Avignon for the 30-minute Vibrations 360º show in the Cour d'Honeur at the Palais des Papes. Showtimes daily at 21h:30. Reserve your tickets at the Avignon Tourist or online.
Head to the Beach: (October 19-20, 2019) – Since the XII century, Saintes Maries de la Mer has been a pilgrimage site for the Romani people from Europe and around the globe. In May, there is a large celebration with a smaller version on the weekend closest to October 22nd. The pilgrimages to Saintes Maries de la Mer began in the 12th century, and with more conviction when relics of the saints were discovered in 1448.  Keith Van Sickle asks, "Mary Magdalene in Provence Legend or Fact."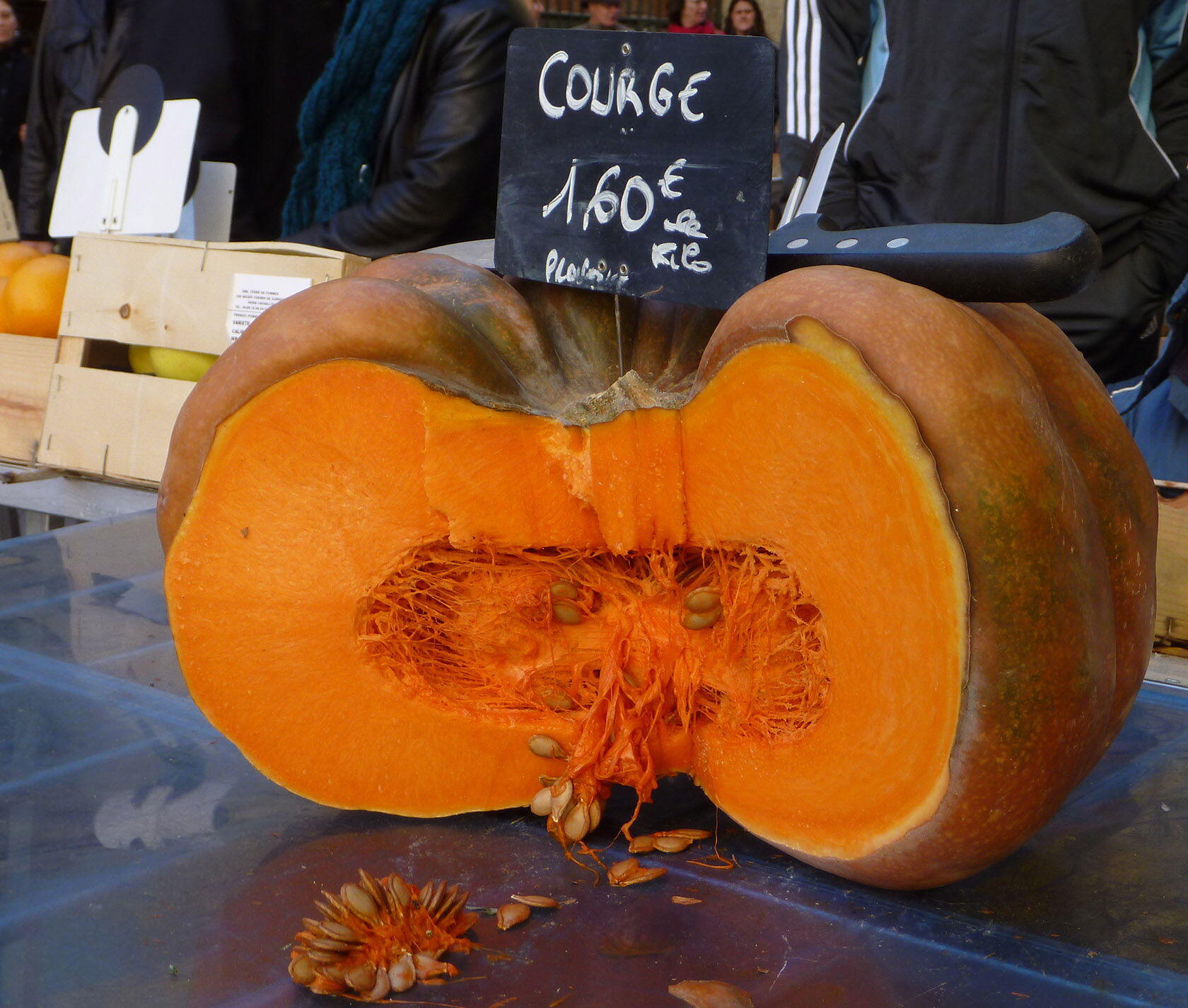 October 31 – Happy Halloween!
---
November: Provence and the Côte d'Azur
November 1 – Toussaint (All Saints) is a public holiday. Make sure to visit a cemetery to see the headstones decorated in chrysanthemums.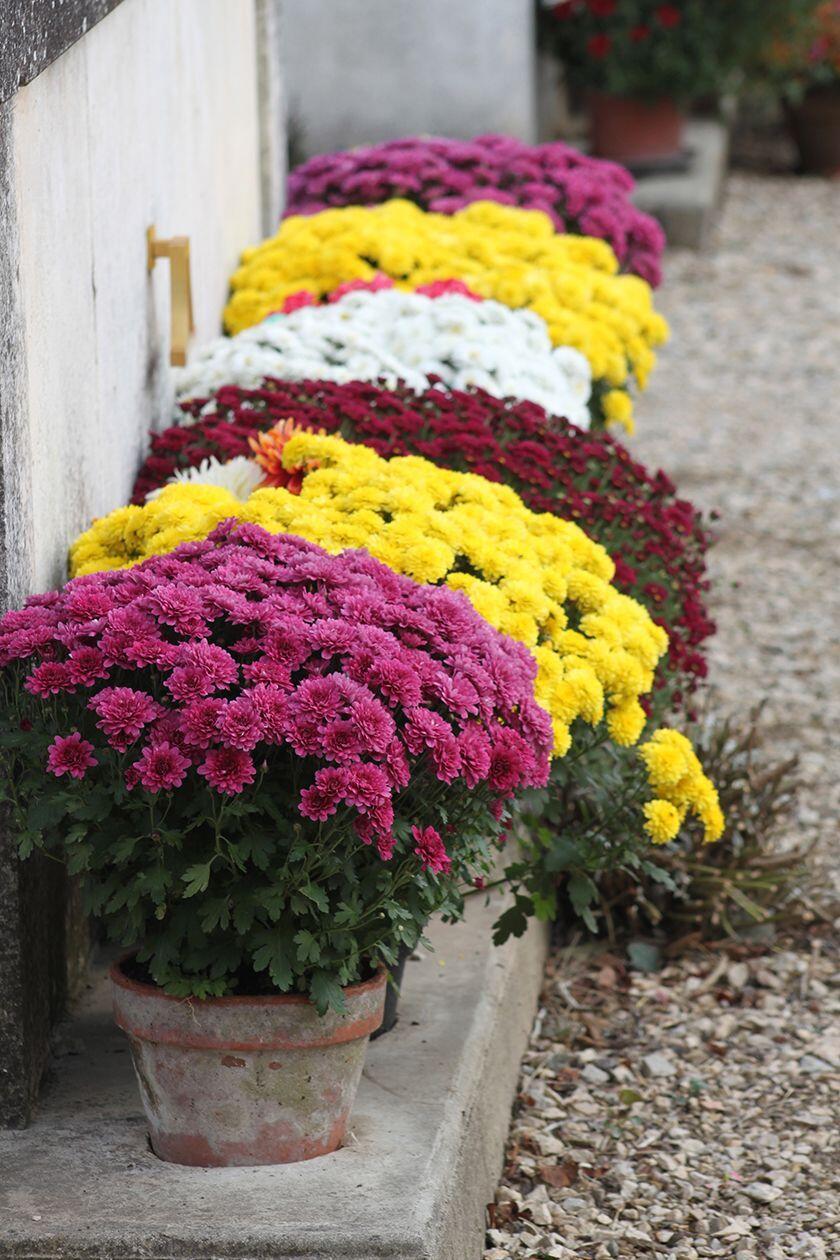 November 10  – Rognas is the place to be for a giant pumpkin festival. Fête de la Courge celebrates the harvest of this gourd with festivities and a chance to try soups, sweets and other culinary delights. This festival is a family-friendly event, which includes a market.
November 11 – Armistice Day (1918)
Riders in the Sand. (November 10-11, 2019): Head to Saintes Maries de la Mer for the final abrivado festival of the season. One enormous equine event on the beach with 200 gardiens (cowboys & cowgirls), 1000 horses and a total of 11 abrivados. The video (below) will give you a flavour for the energy that surrounds this two-day festival.
Truffles the Black Gold of Provence. (November 16, 2019) – Ban des Truffes in Richerenches marks the beginning of the truffle season in this village.
Read: The Truffle Markets in Provence – Planning Your Visit and Recipes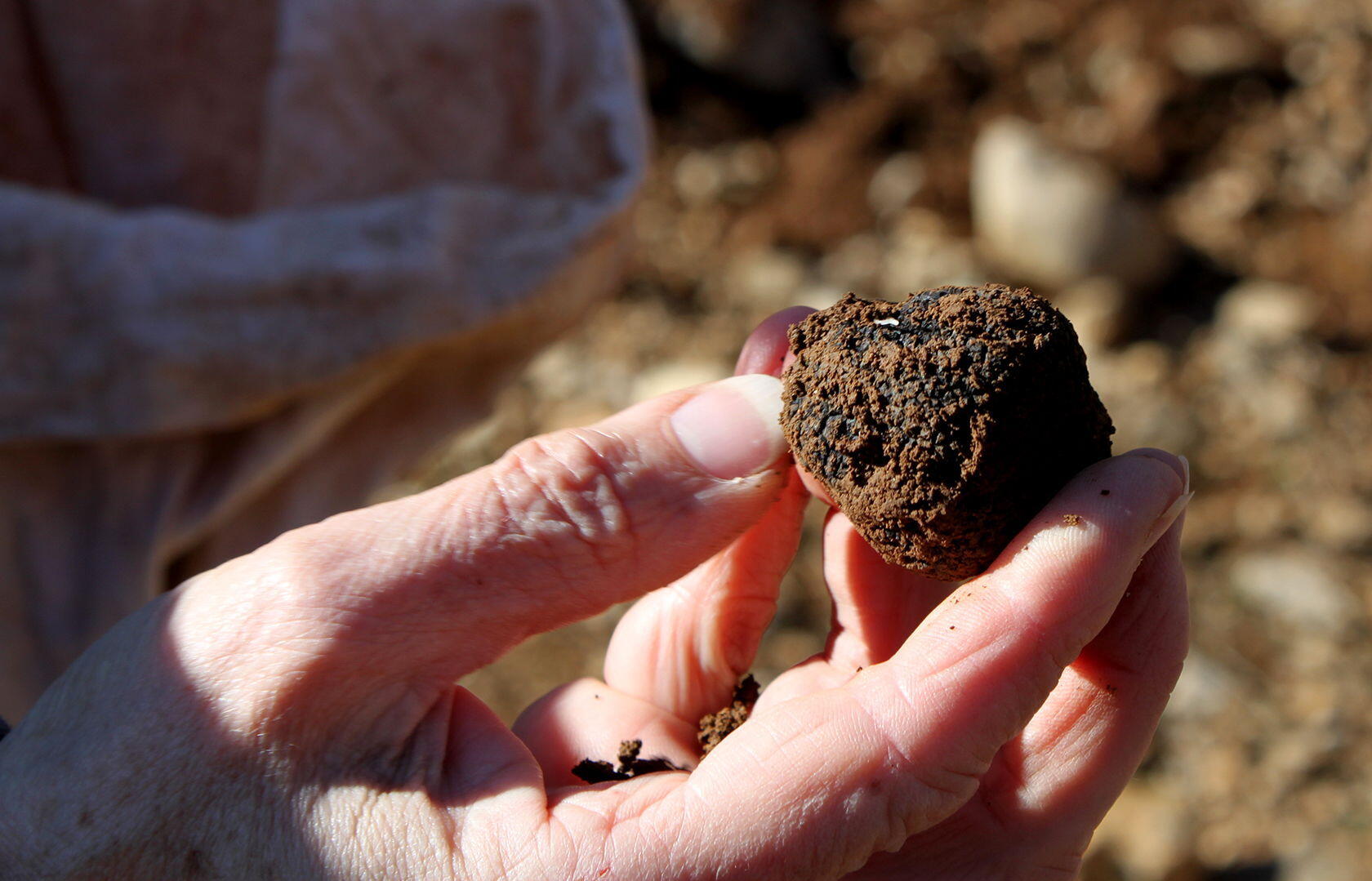 Christmas Shopping: (November 21-25, 2019) at Salon Provence Prestige in Arles at the Palais des Congrès with 170+ exhibitors. Perfect timing for Christmas shopping.
November 30 – December 1, 2019 – Annual temptation for those who have a sweet tooth at the Palais des Congrès de Antibes – Juan-les-Pins for the Salon de Sucre et Chocolate.
Watch for holiday markets in major centres and villages everywhere.
All rights reserved. Perfectly Provence articles and other content may not be published, broadcast, rewritten (including translations into other languages) or redistributed without written permission. For usage information, please contact us.
Syndication Information
Affiliate Information
As an Amazon Associate, this website earns from qualifying purchases. Some recipes, posts and pages may have affiliate links. If you purchase via these links, we receive a small commission that does not impact your price. Thank you in advance for supporting our work to maintain Perfectly Provence.