My Recipe for Learning French in Provence
Recipe for Learning French
Take Provence a stunning, sunny, colourful area of France, known for its landscapes, food and wonderful quality of life, add to it the poetic and lyrical French language, a pinch of willpower, a spoonful of motivation and of course, a dash of fun and laughter. Gently blend them together and allow them to infuse. Sample the exercises and let them become part of you, accepting that as with the finest French cheeses, you have to take time for them to mature. Once you're happy with your personal recipe add a final dose of good humour, sprinkle in some confidence and you're done!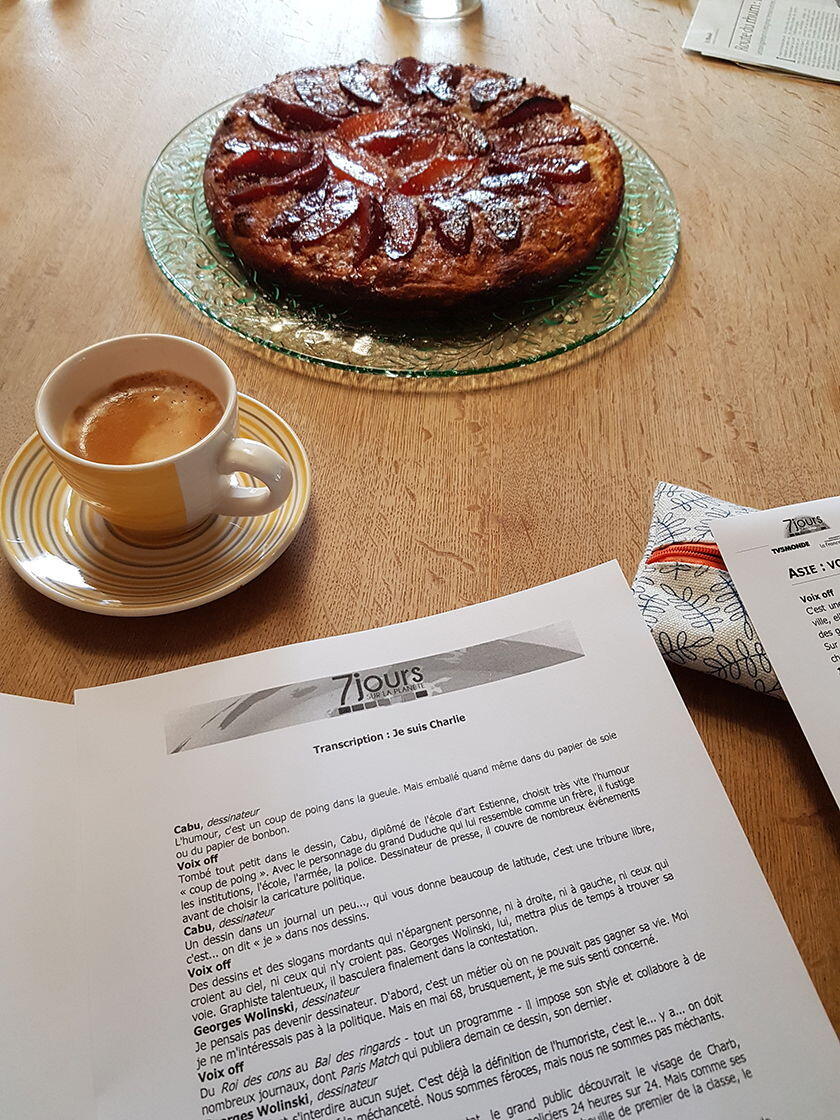 Of course, this is the basic recipe and it will be slightly different for everyone. Like all recipes, it just takes a lot of patience and it's important to remember that if it goes wrong, you can start again. And, again if needed until it's just right and you're confident you can create it whenever you need it and enjoy the pleasure of your progression.
Learning French in Provence
My small school is not only a place where you learn French, but it's also a place for sharing, where links are created, where people meet and take a journey together.
The school started from my desire to enable people to communicate, to break down the barriers that come with different languages, and to encourage and help students, not only learn the French language but also to understand French culture and society. All languages are about so much more than just words and grammar and French is no different.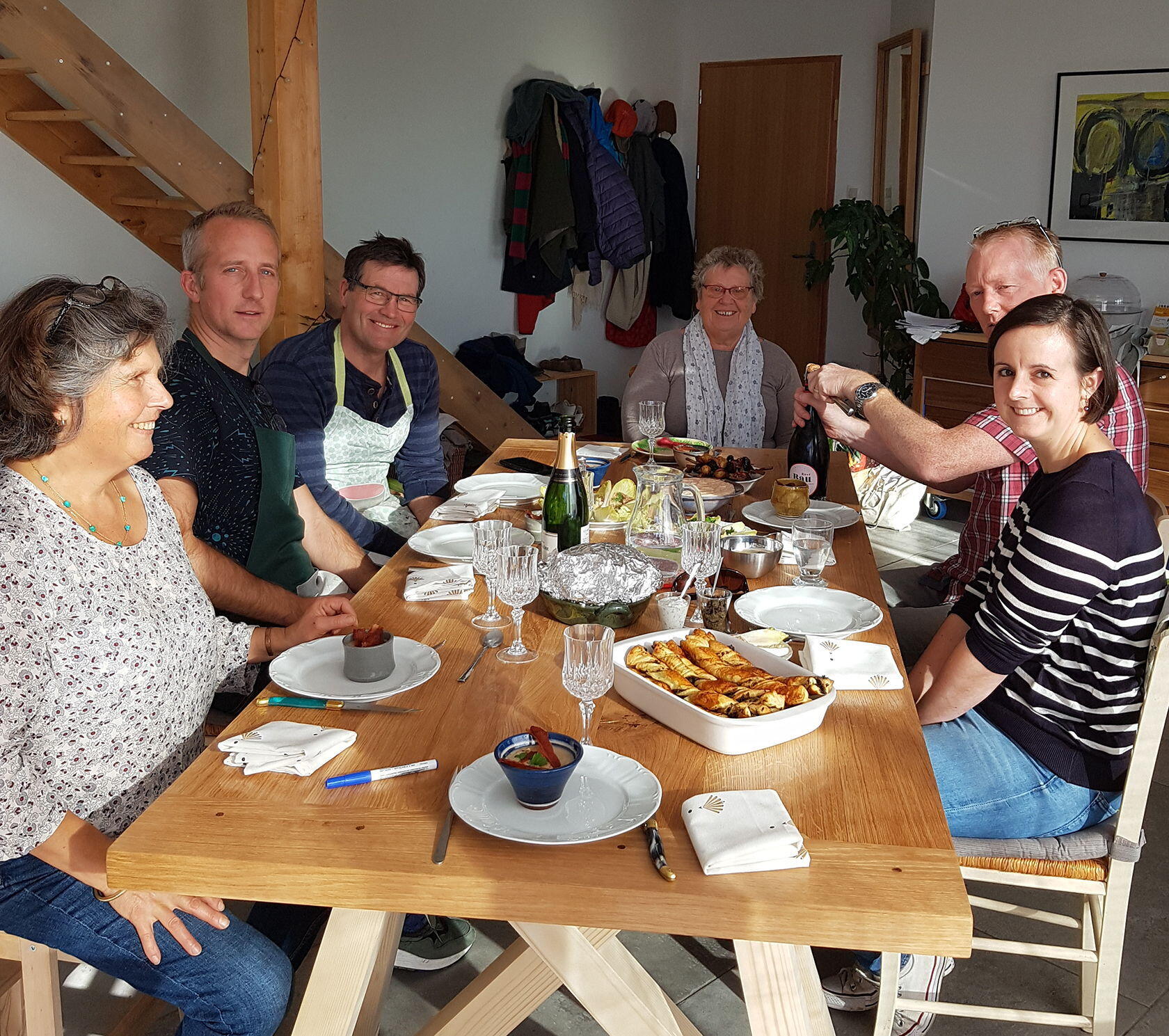 My small school has a personal, family feel to it, perched on a pretty hill in the heart of the Luberon we are able to welcome you all year round. As I've already mentioned above, everyone's recipe for learning French will be slightly different, so I create "made-to-measure" courses, totally adapted to your own personal needs and your objectives.
French Lessons Made Fun
Of course, we will spend time working on grammar and language exercises, but also take a different approach, by working with local people and specialists, learning in a range of scenarios where your listening, observation and in fact, all your senses will be required.
These include:
Discover French cooking by following recipes (food-related this time) and practising French on-the-go, without access to a Dictionary, but by listening to Alexandra explain her recipes and her approach to cookery!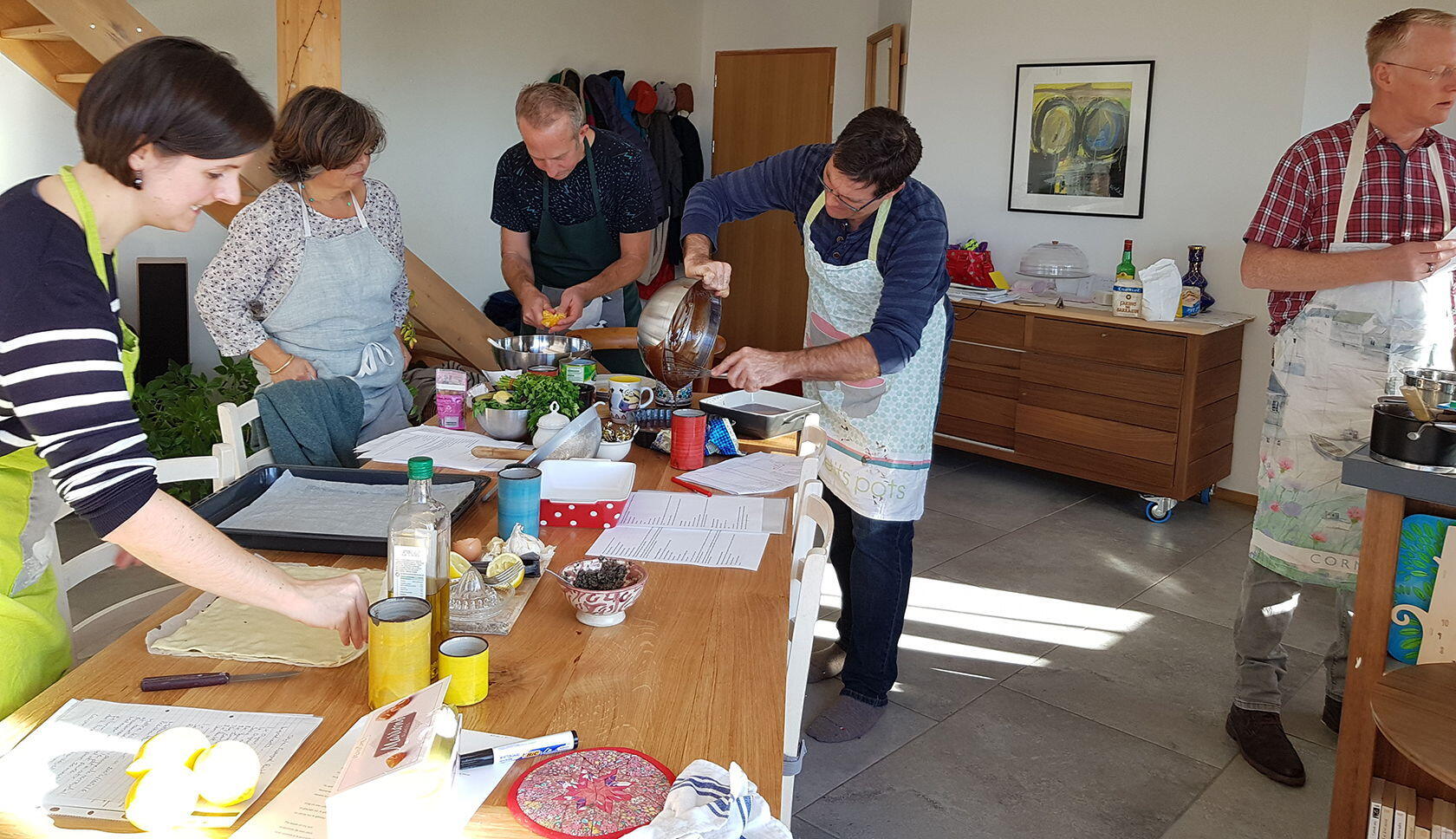 Forage in French. During the spring you can join a local expert, on a foraging walk and introduction to some of our wild plants and flowers. The joy is that once you have foraged for the plan enjoy a nice meal from them too. Forage to Fork!
Find out about local villages through visits with Francoise. She is passionate about local history and full of anecdotes about our rich cultural heritage.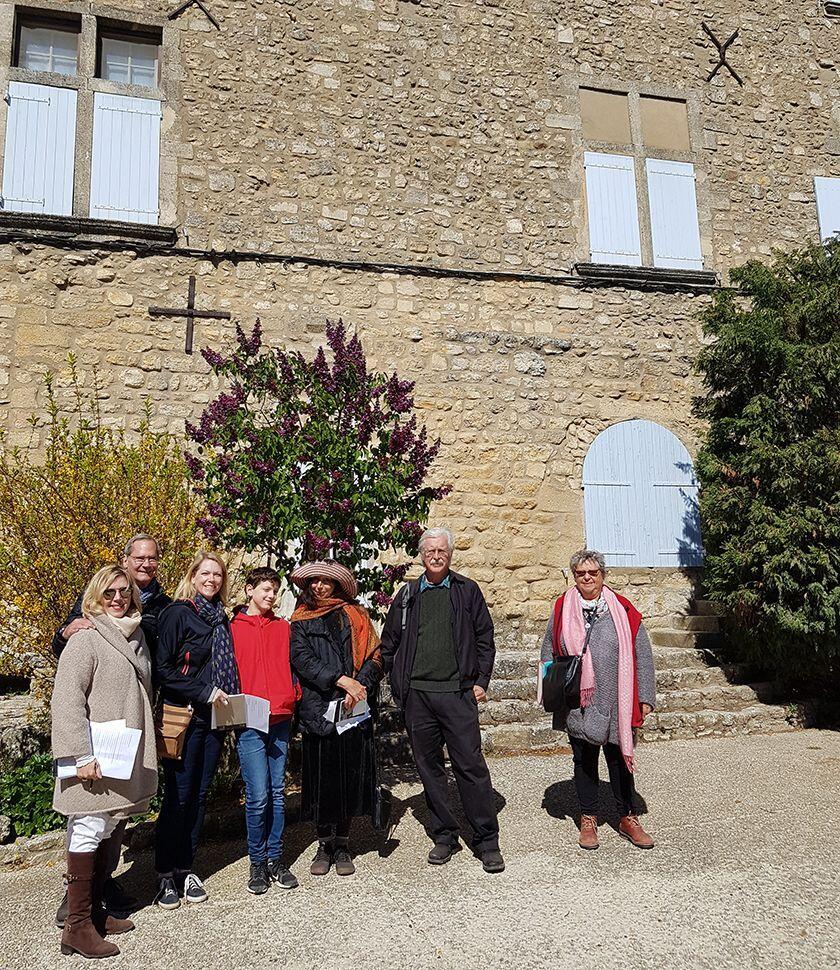 Explore the secrets of beer, a drink that is as old as the world. Arthur is a local brewer who is involved with a local, thriving social enterprise. He shares his experience and knowledge of brewing, and of course, there is a cheerful tasting.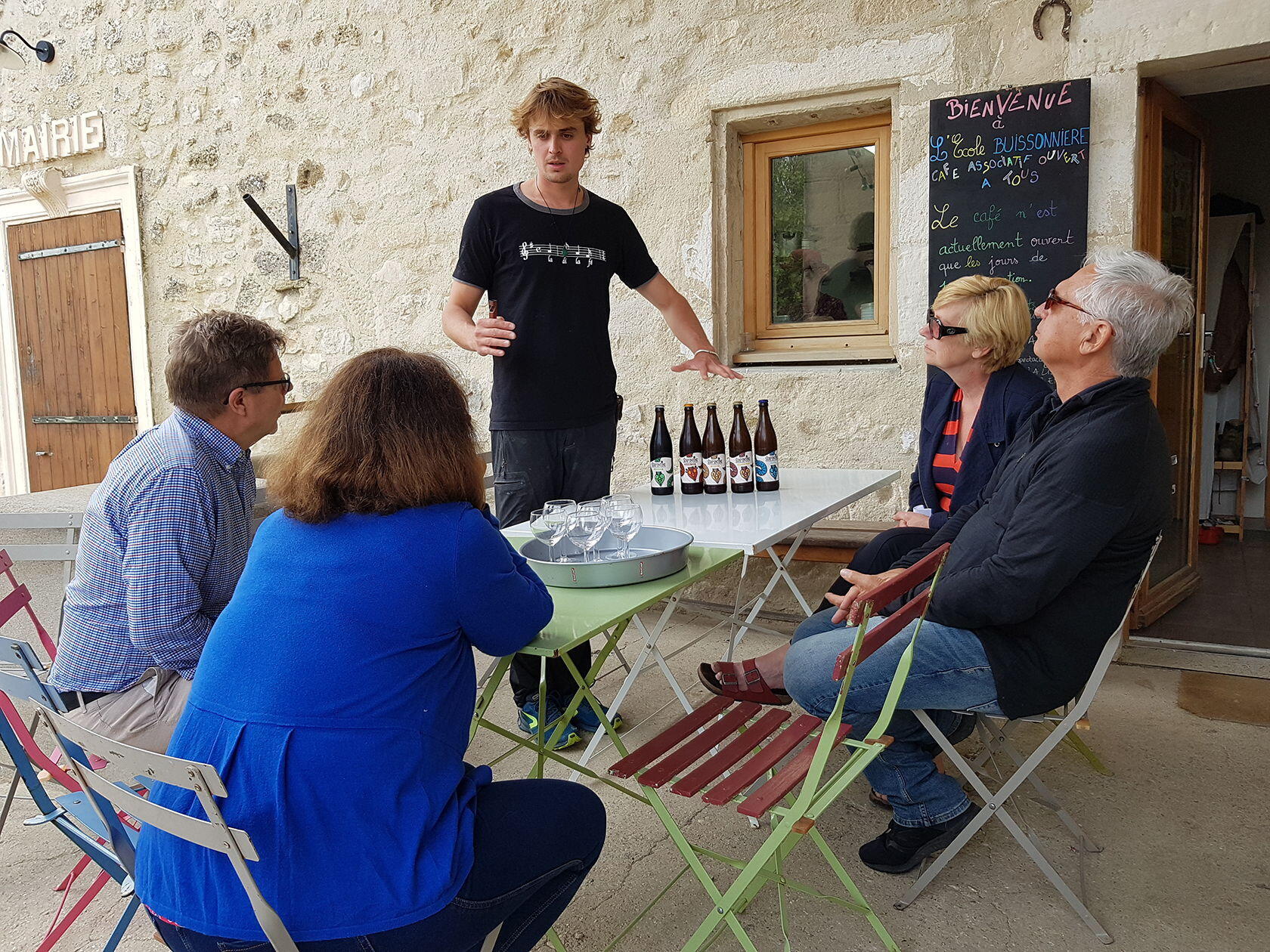 Discover an ancestral practice, in a hidden organic garden with Olivia. She explains her production of plants and herbs, with medicinal virtues. Olivia also introduces you to the delights of a 'Tisane' tasting.
Learn about a family distillery operation that distills essential oils from organic lavender and a range of other local plants.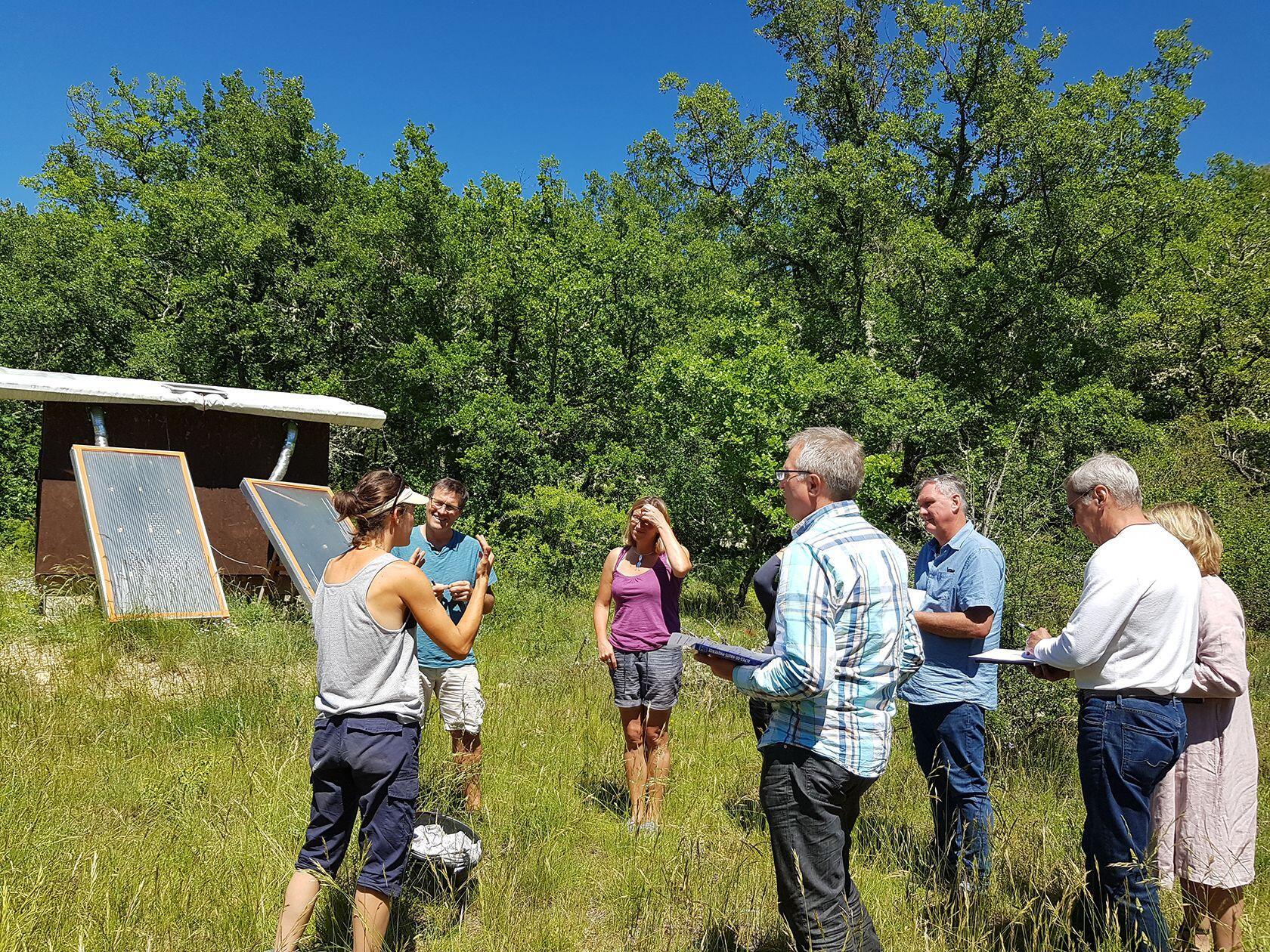 Explore local farming with Laëtitia, who is not only passionate about donkeys, but also our local agriculture. Understand the production of almonds. Discover grain processing, from harvest, through milling, to a final transformation into fresh pasta, and pizza.
Visit villages, markets, and other sites to find out more about our important regional, cultural heritage.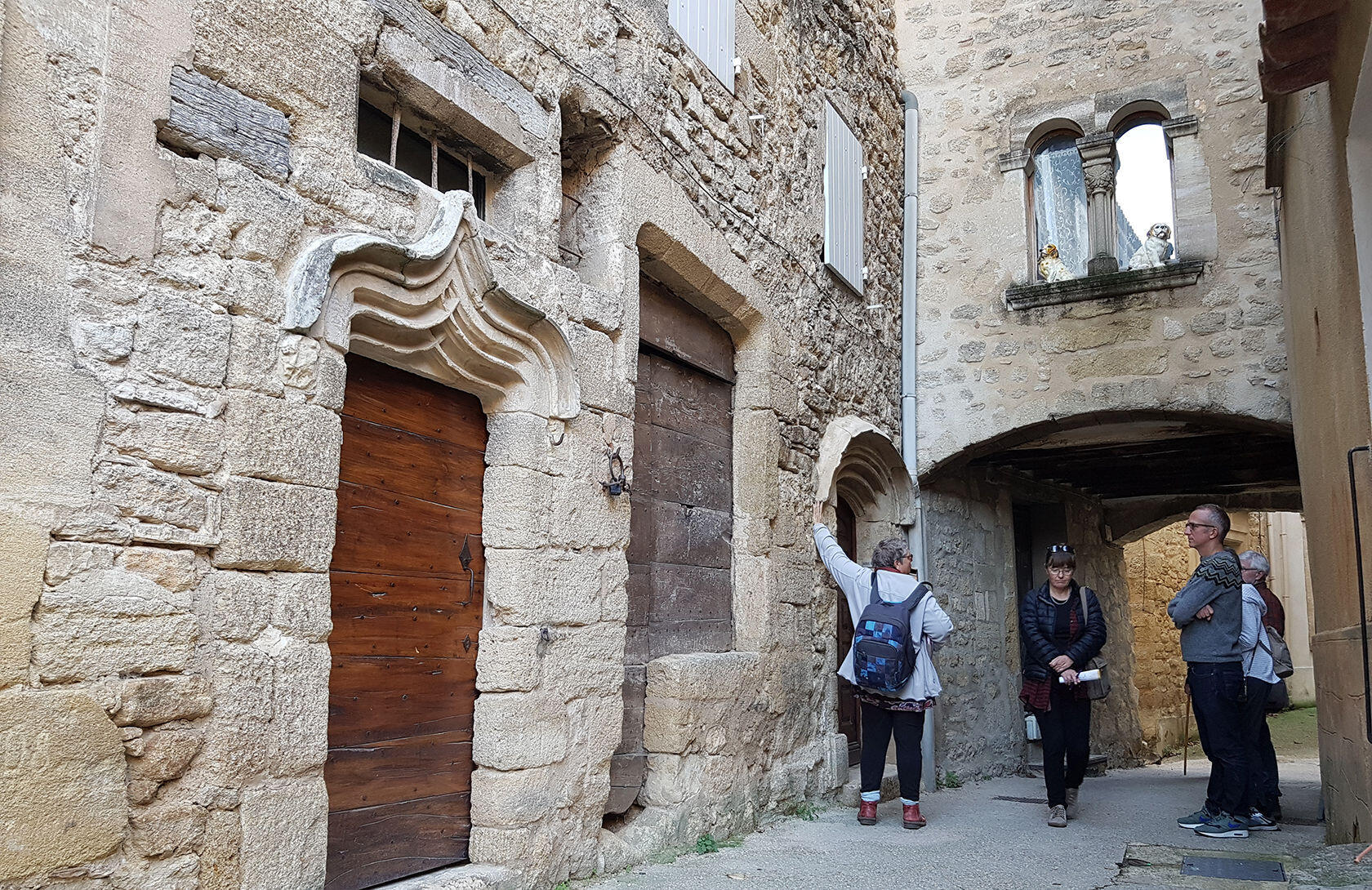 Provencal Immersion
I can also offer a time when you can be fully immersed in the language. By living next door, in our small cottage or near to our home with our partners, you will be surrounded by French speakers. The sense of place will help you learn more quickly, focusing on all aspects of French life and absorbing all the little details that make a language complete.
Of course, a language is based on foundations, with its logical explanations. Although, I do understand that sometimes these are also, illogical. The grammar and theory lessons are enriched by listening exercises, playful writing, and small presentations.
You learn at your own pace, "little by little", individually or in groups, focusing on areas that are interesting to you.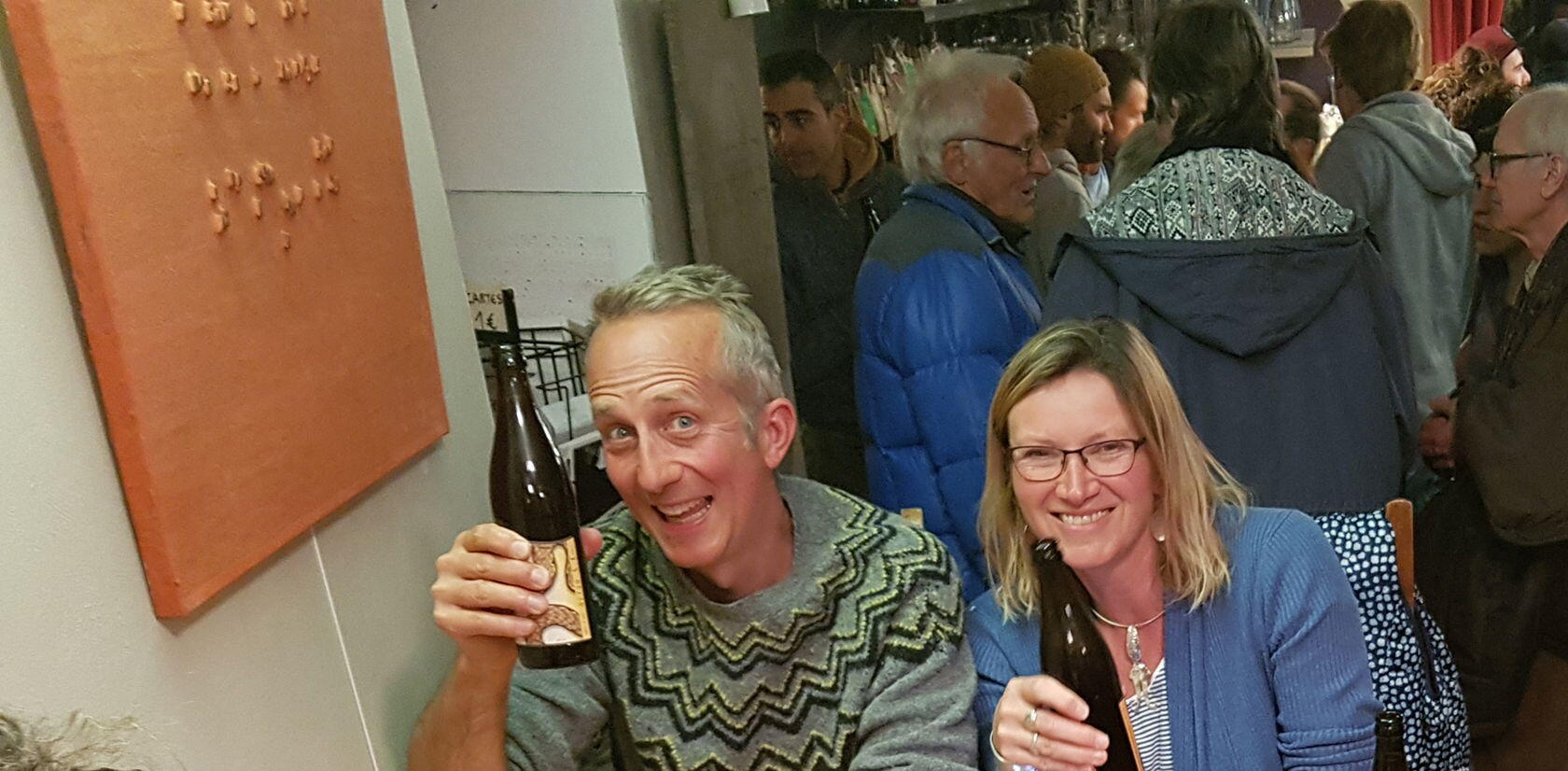 Personally, I enjoy meeting those who love the French language. Or, those that are simply curious and want to explore it. The lessons are enjoyable for me as I too, learn from my students. These intercultural encounters bring vital energy to my small school. And for that, I thank you.
Here, is our website for more information on customized French Lessons in Provence.