Ideas for Visiting Antibes with Kids
Kid-Friendly Antibes
The French Riviera has a reputation for being the playground of the rich and famous. Whether that is the case can be disputed, but the significant number of mega-yachts and fancy cars certainly fuels the impression. The Côte d'Azur's high roller image might cause some families to hesitate before booking a holiday. However, that would sad as there are plenty of family-friendly things to do on and off the coastline.
Laura at Let's Explore shares her ideas for visiting Antibes and Juan les Pins with kids.
Antibes Fun with Art
Antibes is located between Cannes and Nice on the French Riviera. While the best beaches can be found in the area of Juan les Pins, the streets of the old town of Antibes are lovely to stroll around. When visiting Antibes with kids, make sure to take them to the Picasso museum, located by the sea in the Grimaldi castle.
Picasso's artwork is quite approachable for children, and the museum offers free entry for those under 18 years old. There is also a smartphone application "Picasso Antibes" for Musée Picasso for a more interactive visit for the kids.
It's a quick stroll along the top of the ramparts to see "Le Nomade" an 8-metre high, cast iron sculpture by Catalan artist Jaume Paume. It is well worth the walk for the view of the old town from that perspective. Challenge your kids to some photo creativity with this substantial open-air sculpture.

Mega Boats
Antibes' old town is surrounded on two sides by restored rampart walls. Walk around the ramparts and discover the alleyways of Old Town Antibes. Outside the one-time defensive walls is Port Vauban "Europe's largest marina" this is where vessels of every size and shape moor – from superyachts to fishing boats. Make a fun game of "guess that flag" on the yachts.
WWII Memorial
Spend a moment talking about World War II and its impact on the Côte d'Azur. Parades and wreath-laying ceremonies are annual events held here in late August. On August 24, 1944, HMS Unbroken landed in Antibes, a covert operation coordinated between the French Resistance and British Intelligence forces. Today, a limestone monument with a short inscription sits on a rocky outcrop. It is the only tribute to this heroic landing that took place under cover of darkness.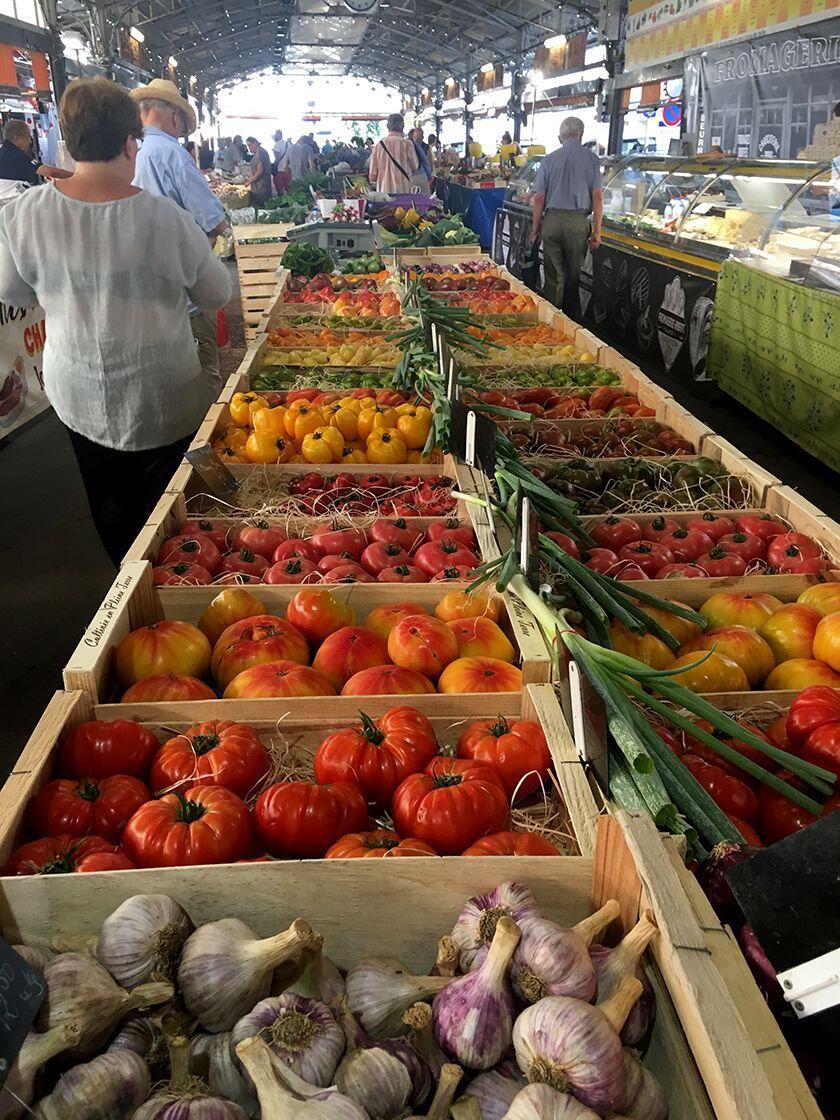 Don't Go Hungry
Exit the ramparts discover Plage de la Salis and the Fort Carré. During the day the Salis Beach is dotted with umbrellas, lounge chairs, and snack shacks. This beach is where you can get local specialties like pan bagnat (Cocoa & Lavender recipe). Patricia Sands accurately describes this sandwich as "Salad Niçoise on a bun."
Stop by Le Phenicia for a refreshing Lebanese lemonade, a unique combination of lemonade, crushed ice and mint.
Don't miss the daily market. Le Marché Provençal, an authentic and lively early morning market. Here, stalls are laden with fresh fruits and vegetables, sundrenched flowers, and fragrant hand-milled soaps of the Provençal countryside.
Family-Friendly Côte d'Azur
For Animal Lovers. Get away from the coast and go on a guided safari with the bison in Thorenc. Monts d'Azur is a 700-hectare natural sanctuary for wildlife with the European bison roaming wild and free over the plains and forests alongside Przewalski horses, deer, chamois, wild boar, foxes, wolves, lynx and many other species. Take a 90 min guided walking (or wagon) safari or even lengthen your visit and stay overnight!
Parc Phoenix is one of our favourite family attractions on the French Riviera.  Located at the L'Arénas complex near the Nice Côte d'Azur Airport, it's a great place to spend a few hours if you have kids of varying ages.
Take a day trip to the sandy beaches, head east of Cannes to Plage de la Gallice near the port in Juan les Pins. In the early morning, the beach is often uncrowded.  The bonus features are onsite toilet facilities, as well as a kiosk selling ice-creams, drinks and snacks.
Take a free guided walking tour of Old Antibes (Vieil Antibes). The Antibes Free Walking Tours run Tuesdays through Saturdays. The walk is approximately two (2) hours long from 10:30 am to 12:30 pm. The tour guide offers a balance of accurate historical information and the right balance of humour to keep the group interested.
Accommodation in Antibes
Private Villa: Set in a quiet residential neighbourhood, five (5) bedroom La Calado is a quick walk to Antibes' Old Town. This beautifully refurbished holiday rental has all you need for a stay on the Côte d'Azur. Initially constructed in 1926, the meticulously restored villa maintains its classic elegance. Spread out over four floors; the spacious home has plenty of private corners. Click here for more details on La Calado.
Central 2-bedroom in Antibes: Clos des Vignes, in Old Town Antibes, is a charming two-bedroom rental on the French Riviera. Only steps from tempting boutiques and a selection of restaurants the house is a peaceful escape. Shop for supplies at the Provencal farmer's market, or spend the day at one of the nearby beaches before heading back to your private terrace with seaside views for cocktails and dinner al fresco. Click here for additional details on Clos des Vignes.