Happy Holidays 2022 from Perfectly Provence
Holiday Wishes!
Happy, Healthy Holidays to all! After a year that felt a little more "normal", it's time to wish all our readers and partners the best for this joyful season. However, before we head out on a technology break, we want to acknowledge all our terrific contributors:
Inspired by Provence

When Lynne launched Aixcentric, she intended to post current events in and around Aix-en-Provence. Since then, Aixcentric has been the go-to resource, whether you are interested in the latest art exhibit or need to find out why the roads are under construction. Discover Lynne's two books where she dives into the historical details about Aix-en-Provence and the artists who have lived (and created) in the region. Please read our reviews of Aix-en-Provence, The Inside Story and Art in the South of France, The Inside Story.
Ashley Tinker is a Canadian who readily admits that Provence is an inspiration for her photography. Curious Provence is the name of her blog and where she highlights current events, Provencal market finds and, of course, her fabulous photos. Join Ashley on a market tour or photoshoot for holiday experiences you won't forget.

Renata Haidle is a Romanian-American photographer, writer, and book author. She credits Paris for sparking her photography career after her first visit there in 2014. Her first photo book, French Riviera, was published in July 2019. She is currently working on a Paris-inspired poetry collection.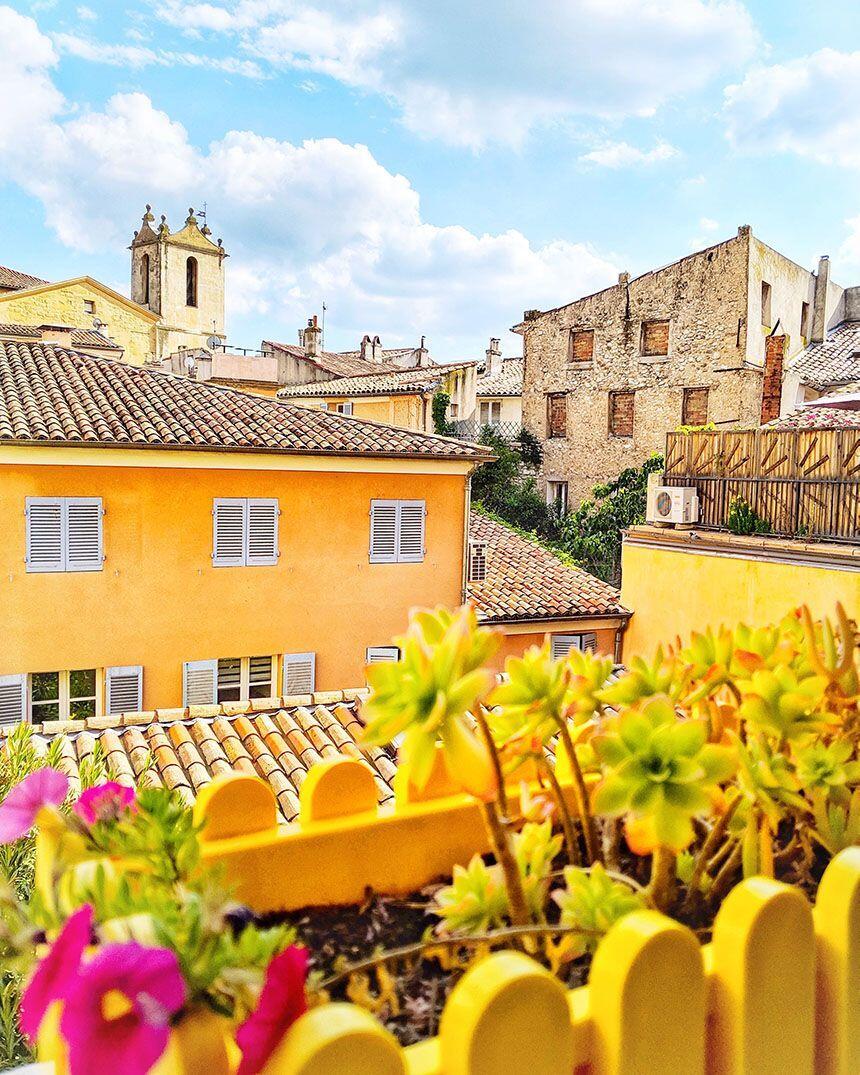 Living in the South of France
Rebecca Ronane combines her career experience and professional goals in a networking and personal development business based in Provence.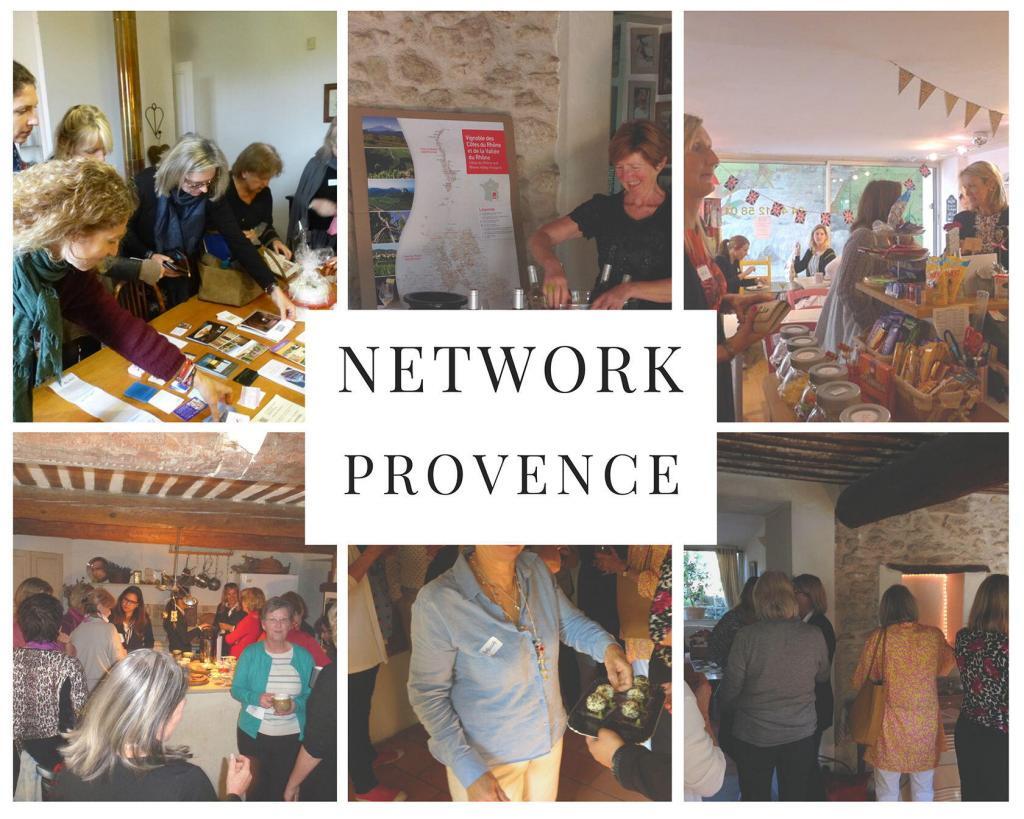 Deborah Bine, The Barefoot Blogger, can be found scouring markets from the Mediterranean to Alsace. Our intrepid traveller is happy to visit the Cote d'Azur, spend a few days in the Pays Basque, explore Berlin, or lounge on a beach chair.
Gayle Padgett and her husband Ralph are Americans who decided to retire to Provence after working in Heidelberg, Germany. Hardly out of the blue, their move resulted from several vacation forays (she calls it flirting) to the South of France over those years. Her memoir Passion for Provence: 22 Keys to La Belle Vie begins on the tennis courts in Arlington, Virginia, where the couple first met. Her second book was published in September 2021, The Birdwatcher's Wife, an engaging chronicle of the couple's quest to reach their goal.
Our Vaucluse Dreamer, Julie, is discovering Provence one kilometre at a time from her bike seat. When Julie is not pedalling, she turns antique silver market finds into gorgeous jewellery.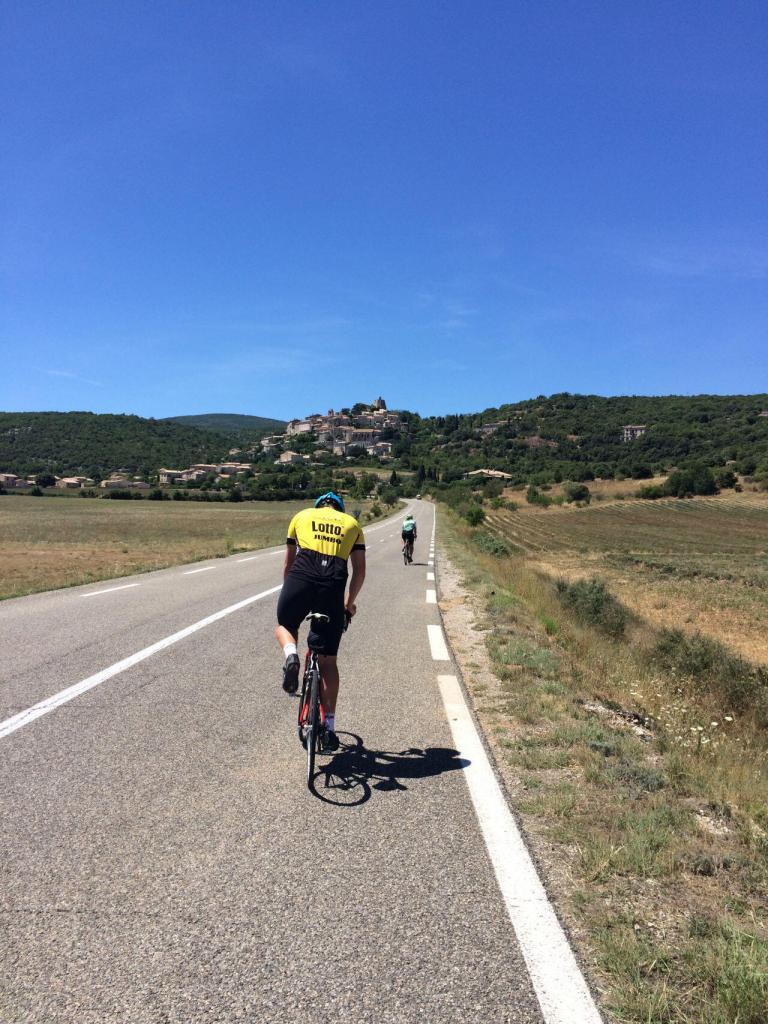 Victoria and Marcel Koning came to Provence for a 4-month sabbatical in 2013 and have grown roots! Having grown up in South Africa, the landscape, lifestyle and sunshine felt more like home than their 12-year sojourn in the Netherlands. Their motto is "Work to live, not live to work." They work with small businesses developing their web presence.
Virginie Van Der Wees lives with her young family near the Mont Sainte Victoire, a short 20-minute drive from Aix-en-Provence. She is a masseuse and a certified French teacher for non-French speakers. Since 2018, Virginie has put together full immersion experiences, including hosting and supporting language learners in her family's home.
Exploring Provence
Martine Bertin-Peterson runs small group tours with a culinary focus. Her company, Goût et Voyage, brings food and travel together. This year Martine curated a delicious holiday menu. We hope that you enjoy the flavours of France during the festive season.

Laura and her family live in Switzerland but take full advantage of living in Europe to explore. The adventures of this multicultural family are captured in Laura's blog, Let's Explore, where she provides travel tips and encouragement to see the world with your family.
Marti Schmidt has been a seasoned traveller and an artist for over three decades. Let her be your guide through one of the most beautiful parts of Southern France.
Michel and Shirley are exploring the culinary trails in Provence from Sablet. Their 3-bedroom home in this charming Vaucluse village is their base when they visit, and it is available for rent the balance of the time. These "Our House in Provence" posts are indispensable guides for new restaurants you need to try.

Photographer and passionate traveller Paul Shawcross heads up the European Acquisitions for Bindu Trips, a travel planning website featuring Provence and many other European destinations.
Mary Jane Deeb is an enthusiastic reader and an author herself. Watch for her book reviews.
Book a Holiday Rental in Provence
We understand that a successful holiday means finding the right mix of activity, sightseeing, and relaxation to suit everyone's taste. Therefore, finding suitable accommodation should be at the top of your planning list. These holiday listings include bed and breakfasts (B&Bs), boutique hotels, cottages (gîtes) and self-contained apartments in Southern France and the French Riviera.
Steve Wilkison became enchanted with France when he backpacked throughout Europe at the age of 18. In 2007, he cycled through Vence in the Alpes-Maritimes and fell in love with the tow; it took 12 years for Steve Wilkison to convince his wife, Carole Richmond, to move to Vence in the Alpes-Maritimes from the United States. They love exploring France, especially Vence, the Alpes-Maritimes and the Côte d'Azur, whether by car, bike, or foot. Read about his adventures and discoveries in his articles – Steve and Carole in Vence.
Côte d'Azur Living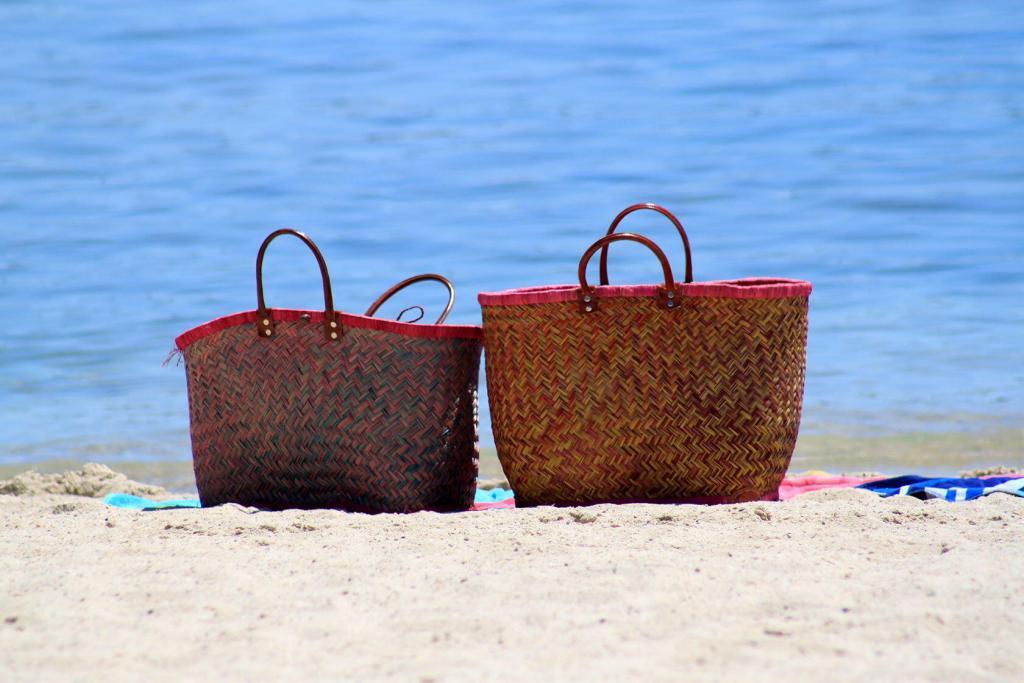 Our contributors tempt us to visit with their travel tips, family holiday ideas, and how to get away from the French Riviera crowds. Read posts from;
Becks writes about family-friendly travel tips that won't break the bank on  Access Riviera.
Phoebe Thomas manages a self-catered apartment and a growing family.
Chef and sommelier Viktorija Todorovska is enjoying life on the Cote d'Azur.
We can hardly wait for Jemma's dispatches from Antibes each summer. Her French Lessons Blog is about language, living part-time in France and cultural discoveries.
Published author Margo Lestz no longer calls Nice home base, but we continue to read her amusing and informative Curious Rambler posts on interesting historical facts about France.
Wines of Provence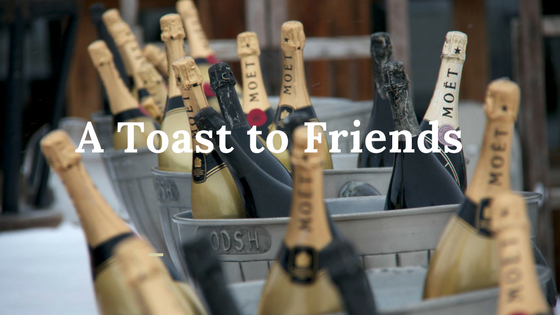 The team at Maison Mirabeau produces lovely wines that have garnered the attention of many industry experts. In the spare moments when Stephen and Jeany are not managing a growing business, they enjoy family time and tasty meals (with their wine, of course).
Susan Manfull Newman juggles many wine glasses with her e-magazine Provence WineZine informative, funny and all about the wines of Provence.
Jill Barth is writing a book when she is not tasting wine, visiting vineyards, talking to winemakers worldwide, and writing her informative blog l'Occasion.
Provence Part-Time

After a work assignment in Neuchâtel, Switzerland, Keith and Val Van Sickle decided they loved living in Europe. How? They changed their work focus to spend at least three (3) months a year in Provence. But first, they needed to learn the language. In his first book, One Sip at a Time: Learning to Live in Provence, Keith describes their adventures and in his second, Are We French Yet? Keith & Val's Adventures in Provence. Keith's latest book, An Insider's Guide to Provence, is supplemental reference material rather than a guidebook filled with details on his favourite places.
Shutters and Sunflowers, a blog name that evokes Provence, and Caroline Longstaffe (and her hubby) are now officially living part of the time in Lourmarin. Read her stories here.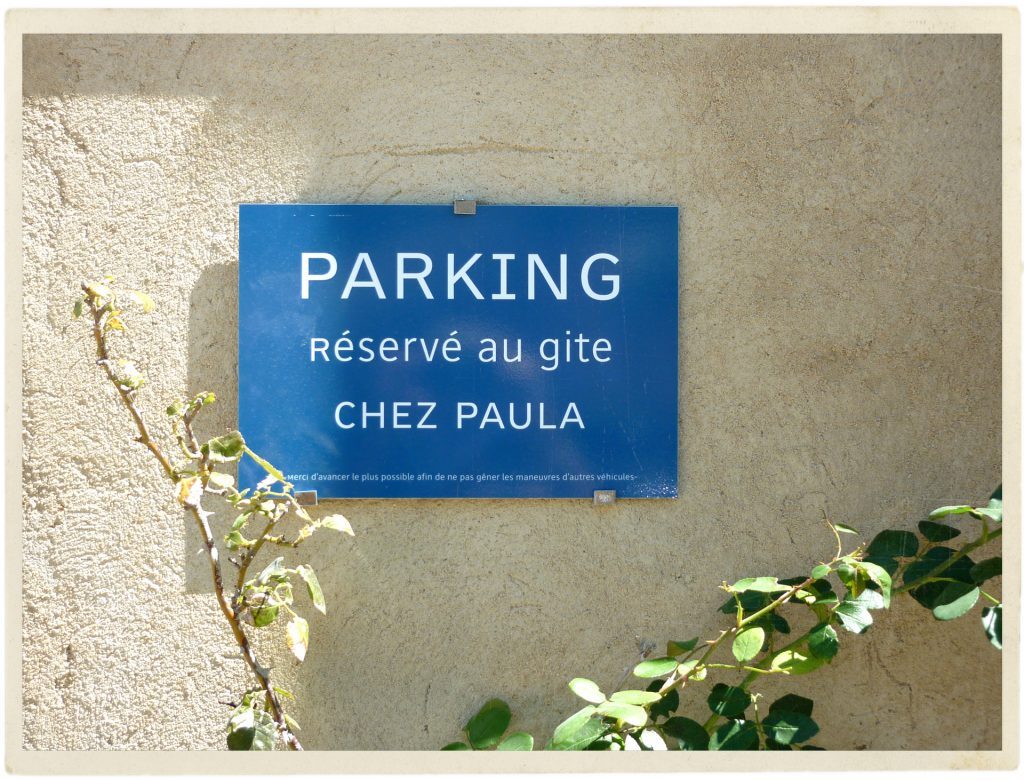 Sommelier, chef, cyclist and Canadian Paula Kane cannot get Provence out of her blood. She returns each summer and dreams about the South of France for the rest of the year. Follow her A Table en Provence posts.
Tastes of Provence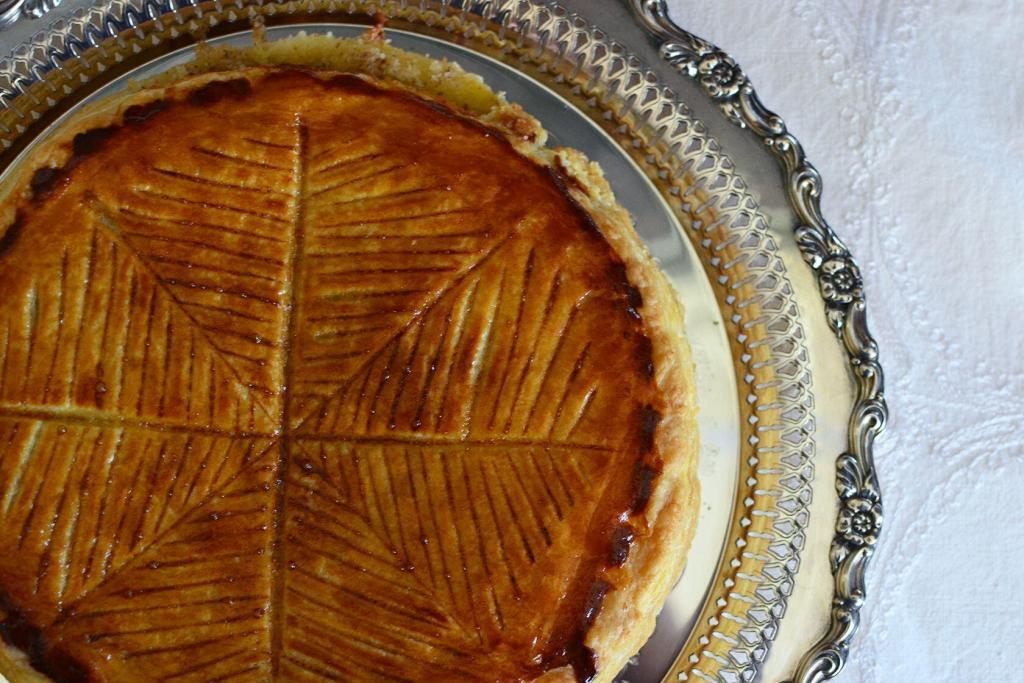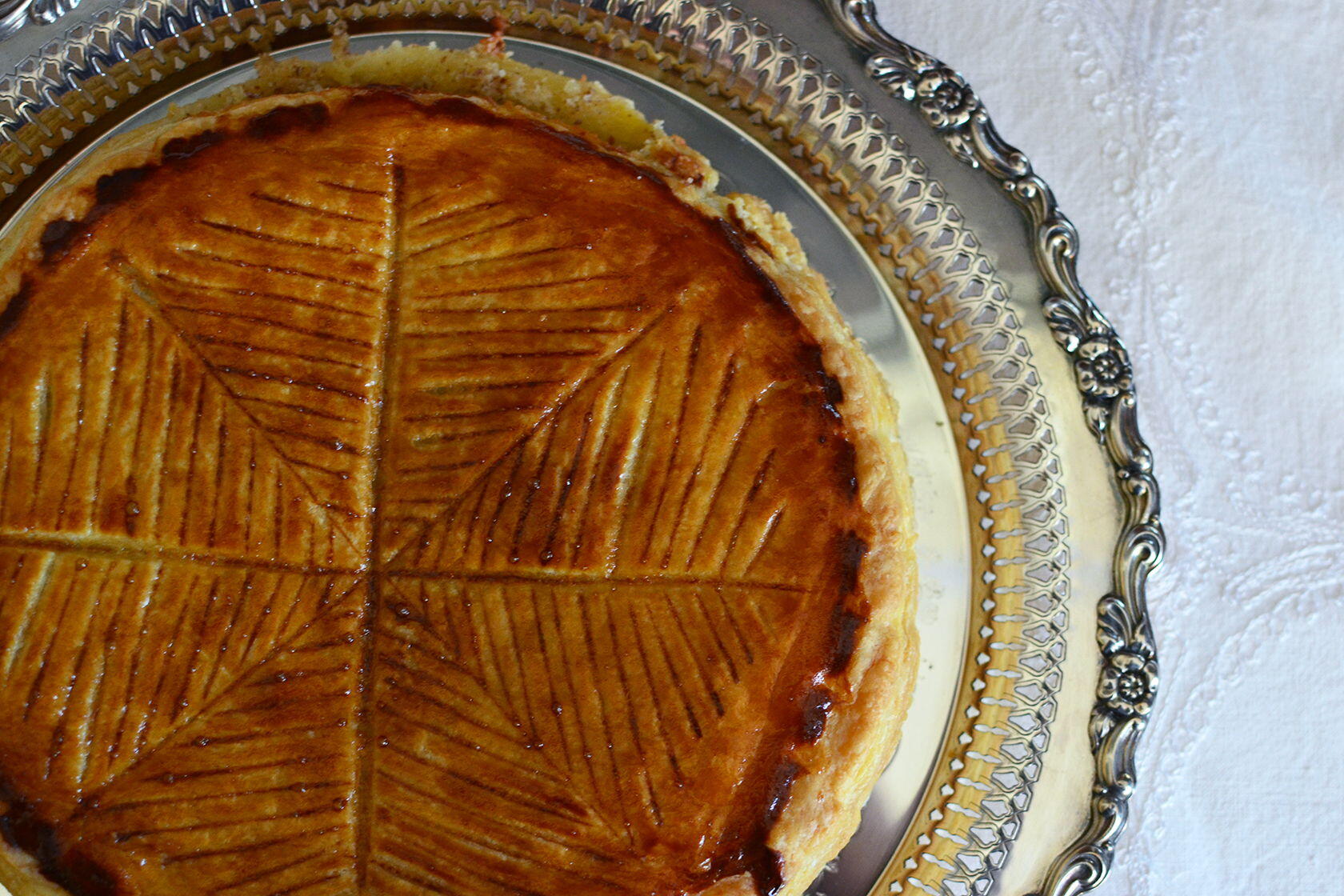 David delights us with festive Cocoa & Lavender-tested recipes all year round. Here are a few Christmas holiday sweets:
Croquants - Croquets
This crunchy little cookie biscuit is the French version of the Italian Biscotti or Biscotto. Delightfully good served with your favourite tea or coffee or let's be honest completely on their own.
Check out this recipe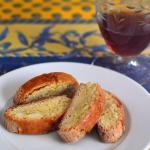 Christmas on the French Riviera Cocktail
A spicy cocktail to add extra celebration to the holiday season!
Check out this recipe

Galette des Rois (Epiphany cake)
Here is what Phoebe has to say: Making your own Galette des Rois is very simple, assuming you can get hold of ready-made puff pastry. In France, we're spoilt with excellent quality puff pastry that comes ready-rolled with its own baking paper, available in every supermarket.  And even better than that, during the festive period, roughly December and January, kits of puff pastry with a crown and figurine are sold too!
Check out this recipe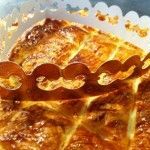 Rosé Christmas Punch
Like most punch recipes, this one with gin and rosé is quick to make, and your guests will love it. Cheers to the season!
Check out this recipe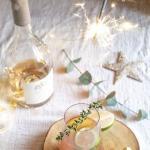 Galette des Rois
A classic Christmas cake made from puff pastry, filled with frangipane and a small treasure or feve hidden inside.
Check out this recipe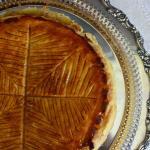 Mendiant Tart
A flaky sweet pastry tart filled with decadent chocolate ganache and topped with candied fruits, flowers and fleur de sel,
Check out this recipe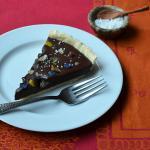 Tasha Powell is a chef, photographer, food stylist, and writer specialising in working with celebrity chefs and leaders in the hospitality industry. Just a warning, her images are so beautiful that they are almost edible.

Chef François de Mélogue grew up in a very French household in Chicago. His earliest attempts at cookery began with filleting his sister's goldfish at age two and a braised rabbit dish made with his pet rabbits by age seven. He eventually stopped cooking his pets and went to the highly esteemed New England Culinary Institute, where he graduated top of his class in 1985.
Discover his mouthwatering recipes and order a copy of Cuisine of the Sun: A Ray of Sunshine on Your Plate Cuisine of the Sun: A Ray of Sunshine on Your Plate. In François de Mélogue's second cookbook, French Cooking for Beginners, 75+ Classic Recipes to Cook like a Parisian, he invites you on a culinary journey through France.
Now based in Vermont, Francois is a professional photographer specialising in food/product photography, real estate photography and shooting rural landscapes. Explore his work on VT Snapshot Photography.

Cook'n with Class Experiences is a cooking school in Paris that offers culinary experiences in Seville, Span and Uzès, France. The founders, Chef Eric Fraudeau and his wife, Yetunde Oshodi-Fraudeau (the marketing guru), invite you to explore delicious French recipes.
We wish everyone a happy and healthy holiday season!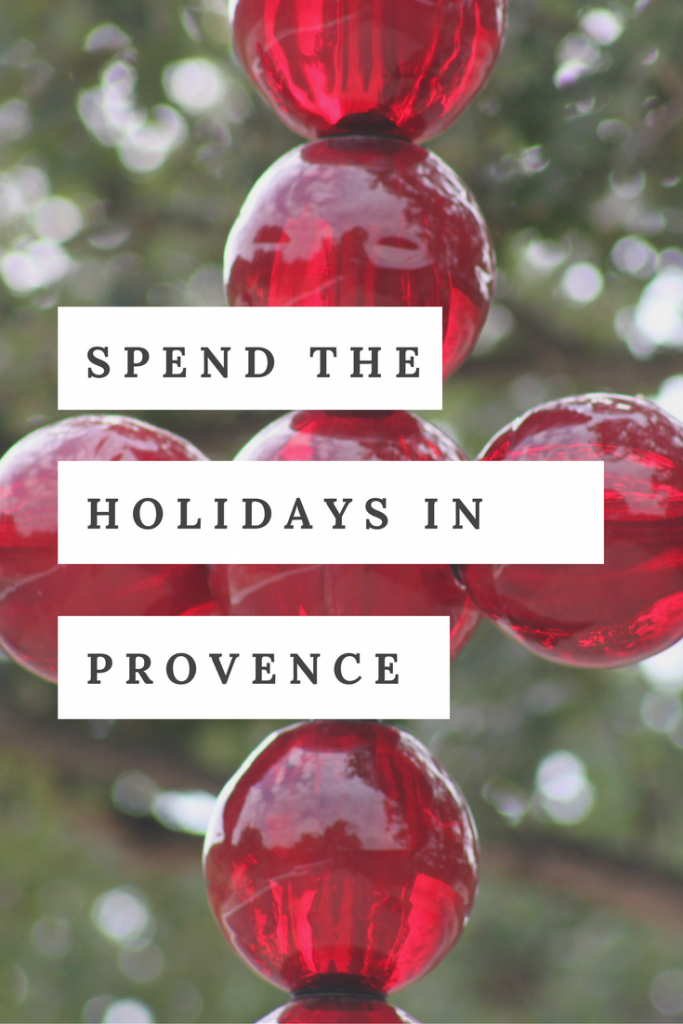 ---
As an Amazon Associate, the site earns from qualifying purchases. Note: if you purchase a book via these links, we receive a small commission that does not impact your price. Thank you in advance for supporting our work to maintain Perfectly Provence.
All rights reserved. Perfectly Provence articles and other content may not be published, broadcast, rewritten (including translations into other languages) or redistributed without written permission. For usage information, please contact us.
Syndication Information
Affiliate Information
As an Amazon Associate, this website earns from qualifying purchases. Some recipes, posts and pages may have affiliate links. If you purchase via these links, we receive a small commission that does not impact your price. Thank you in advance for supporting our work to maintain Perfectly Provence.