My Favourite Places to Visit in Provence
Places to Visit in Provence
The region is one of the most visited areas in France. From bustling, edgy Marseille to the red cliffs of Cassis, fragrant lavender fields of the Luberon, Aix-en-Provence's colourful markets, wine and art. There's something in Provence to please everyone. No wonder it's everyone's favourite.
Nancy McGee, the founder of Absolutely Southern France, a travel company based in Séte plans bespoke holidays and shore excursions. Organizing and meeting people are two things that Nancy masters with ease – read more here. After living in the South of France for over 30 years so, I'd say, Nancy knows her way around. When asked, "what do you recommend when tourist want to visit Provence?" Nancy gave me her list of favourite places to visit in Provence. Continue reading here for this contributor blog post by Barefoot Blogger.
Don't Skip Marseille
The earliest settlements in the area, now know as Marseille, date back to the Paleolithic period (60,000 BC). Residents lived along the Marseille basin, which was about the size of the current city. The location was ideal for all types of sea activities. It was protected on the opposite side from the strong northerly winds (Mistrals) by a range of mountains. Founded in 600 BC, Marseille is France's second-largest city. And there is plenty to see.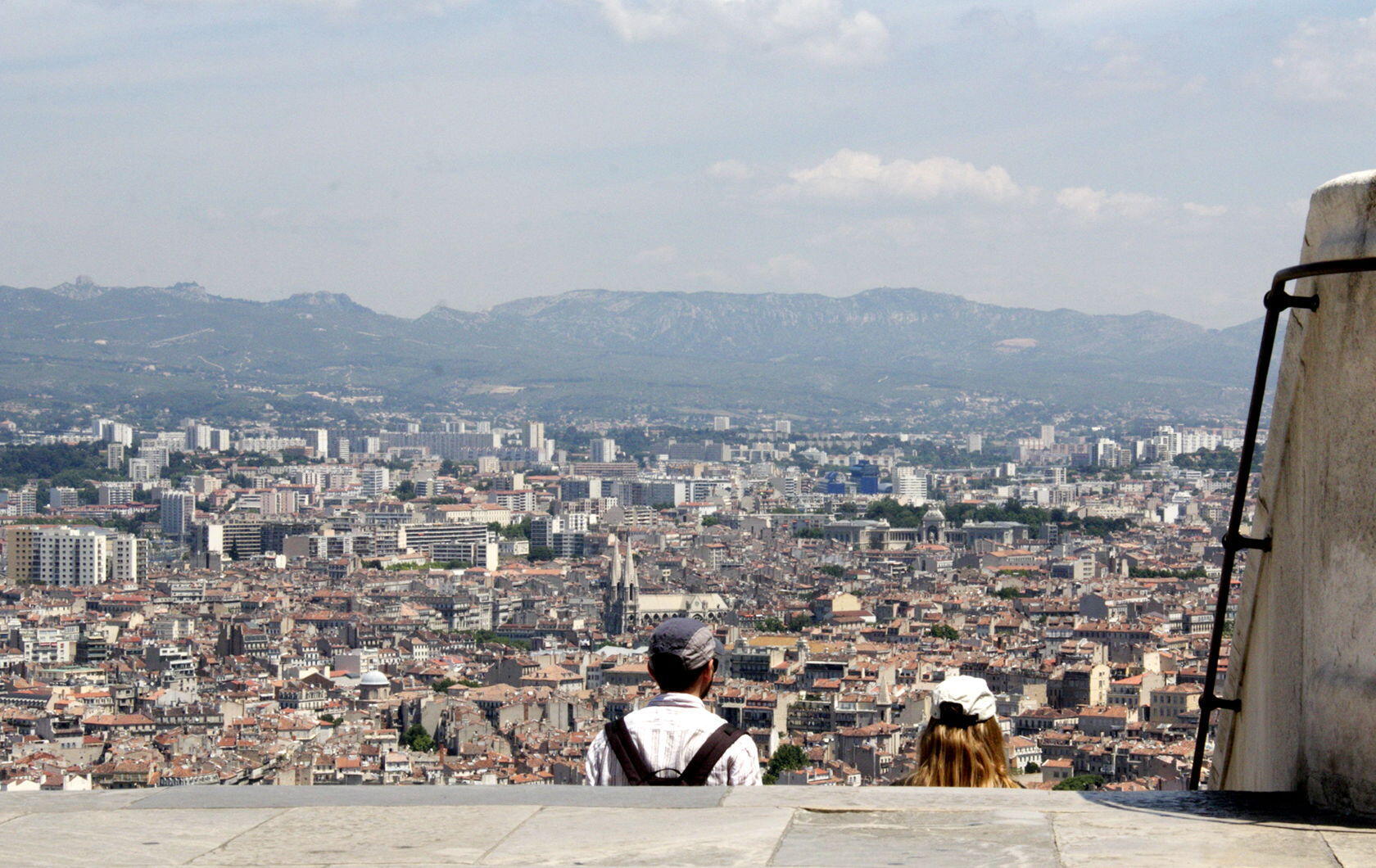 According to Nancy, don't miss the Basilica of Notre Dame de la Garde and the stunning views from this location. Walk up and down the hill, and you will have earned your bouillabaisse, the famous soup/stew created in this city. Note, there is also an option of taking the le petit train from the Vieux Port to the Basilica. The cloudy aperitif – Pastis – was invented in the region, and it is almost a right of passage to try this drink in Marseille. Although, warning Pastis is an acquired taste for some.
Marseille's Vieux Port (Old Port) has transformed in the last decade. It is now a pedestrian-friendly zone, lined with restaurants, bars and boutiques. M is for museums in Marseille where there is something for every artistic taste and attention span with a range of curated artistic styles and artifacts. Make sure to walk through MuCEM one of several museums built or upgraded for the 2013 European Capital of Culture.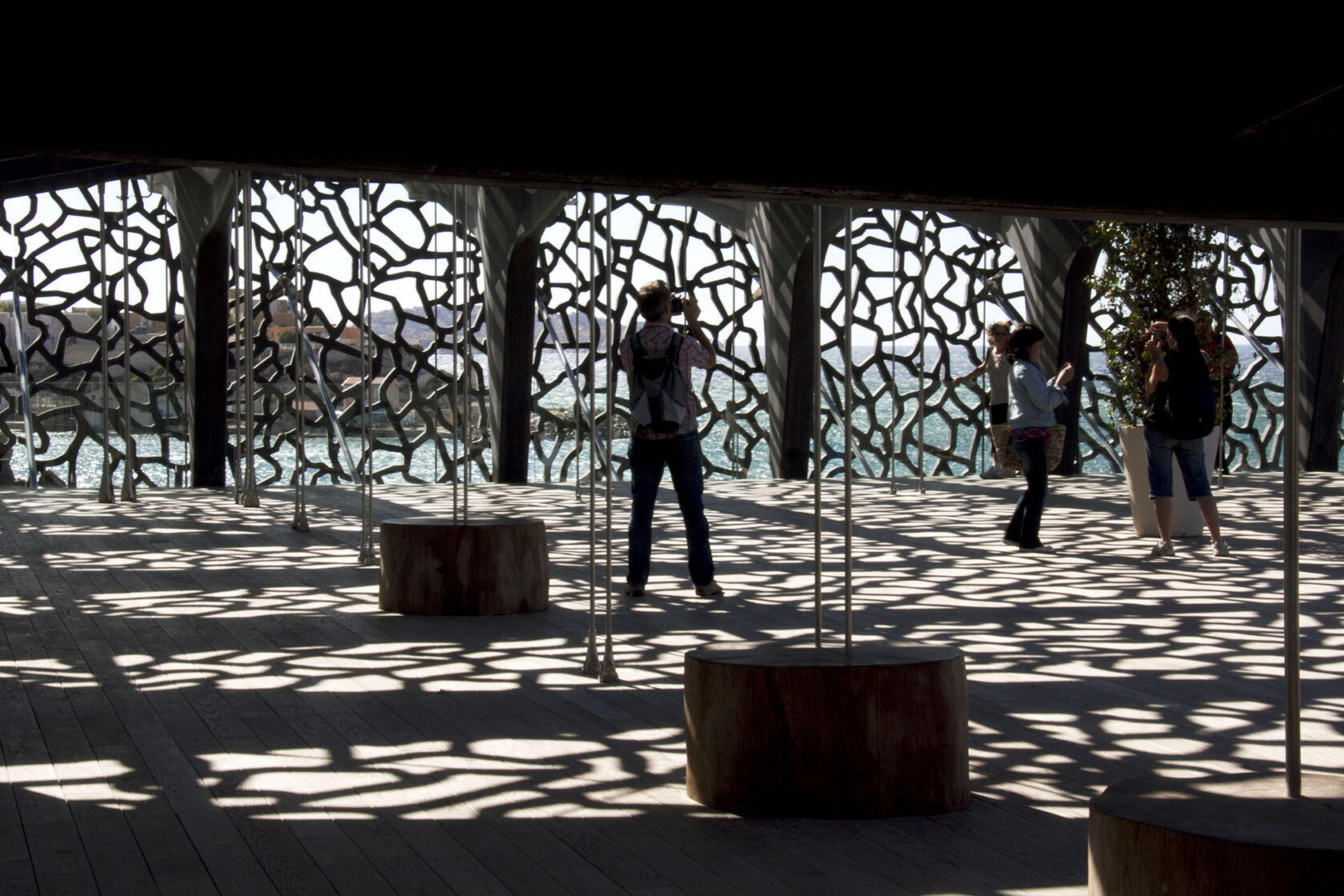 Provence's A-List
Aix-en-Provence, Antibes, Arles and Avignon are what we call the A-list cities in Provence and on the Côte d'Azur. Although these centres share a historical timeline, they are all vastly different, which visits to each one (time permitting) so exciting.
Aix-en-Provence
Starting with beautiful Aix-en-Provence. The Romans founded the city in its current location after identifying water sources. Originally, named – Aquae Sextiae – after a Roman General (Sextius), the settlement evolved over the centuries to become the City of Art and Water. There are several beautiful water fountains dotted throughout the old town of Aix-en-Provence. Art lovers are drawn to Aix for many reasons, but indeed walking in streets where native-son Paul Cézanne lived and visiting is atelier are among the highlights. Here, are five (5) must-see locations in Aix-en-Provence.
Antibes
The Côte d'Azur has a glitzy (well-deserved) reputation for impressive yachts, movie stars, fast cars and expensive shopping. Antibes has its fair share of those elements, but this smaller city partway between Cannes and Nice is a must-see on the French Riviera. Tucked inside the old rampart walls are charming streets, flower-decked alleyways, a covered marketplace, and the Picasso Museum.
Whether you call it the Côte d'Azur or the French Riviera, this region is a prime location for discovering historical art and cultural gems.  This Mediterranean seascape is rich with artistic treasures discreetly tucked away in peaceful gardens or safely secured inside ancient ramparts. The French Riviera is waiting for you to stroll along its seaside, discover Antibes an enchanting treasure-trove of history and beauty.
Arles
This city's location on the Rhône River made Arles a critical trading centre during the Roman era. The Roman's handprint on Arles' urban layout is apparent in the arena, the amphitheatre, and the Alyscamps burial ground. The Musée départemental Arles antique houses several important artifacts including a bust of Julia Ceaser and a Roman barge (it's 100 feet long!).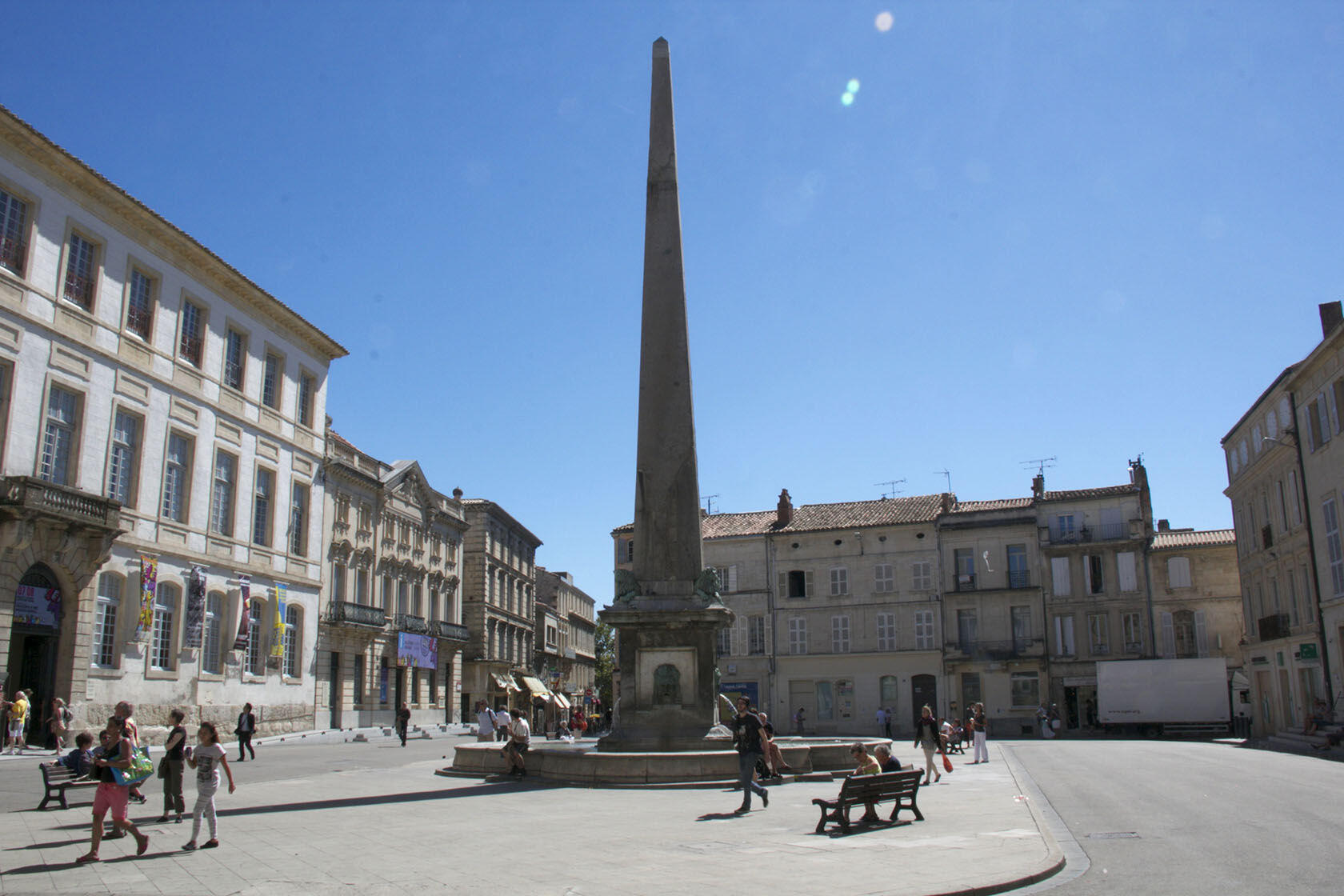 The bright, Provencal light attracted many artists to Arles. These names include Vincent Van Gogh, Paul Gaugin and Pablo Picasso, all of whom produced famous works during their time in the region. The Fondation Van Gogh, in the centre of Arles is worth a visit as is Espace Van Gogh with the iconic flower bed in the centre of the courtyard.
Every summer photography fans head to Arles for the Rencontres d'Arles and world-famous photo exhibition founded fifty years ago. The Frank Gehry designed Luma Foundation promises to continue the art and cultural reputation of Arles well into the future.
Avignon
Even if you have not visited Provence, you probably know the song Sur le Pont d'Avignon. But, Paul Shawcross asks is it sur or sous? Ramparts surround the old section of Avignon, and the Palais des Papes dominates the view. Formerly the seat of the Catholic Church as seven (7) consecutive popes ruled from this location from 1309 to 1376 many miles away from Rome. A visit to Avignon without visiting the bridge and the Pope's castle would be a shame, but don't restrict your time to those two sights.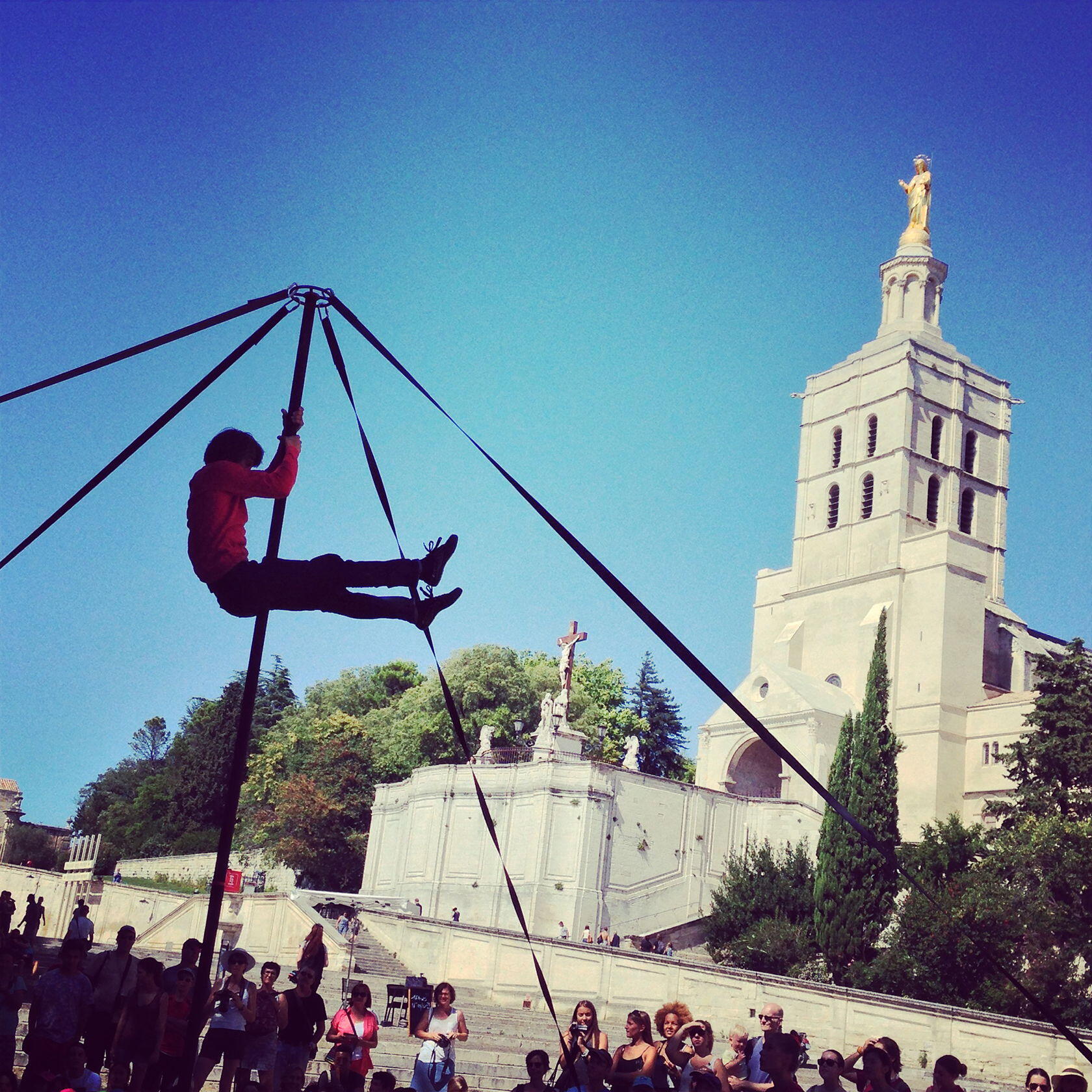 The les Halles market is a bustling food hall where you can see and sample food from the region. Take a gourmet food tour of Avignon to discover this market and some of the other culinary traditions from the area.
July is by far the busiest time of the year in Avignon with two concurrent theatrical events – Festival d'Avignon and Avignon Off. During the month, there are 1500+ shows daily(!). One cannot take two steps in any direction in the city without discovering a show in one of the many places of Avignon.
Avignon Musées is an initiative spearheaded by Cécile Helle Mayor of Avignon 1st Vice President of Greater Avignon. The concept showcases the incredible artistic heritage of the city (and region) and collection of artifacts, via shared programming across five (5) museums. For a relatively small geography, the Avignon collection is immense. There are 1,200,000 works of art, objects of interest and archival documents.
And that is not all that Nancy has on her My Favourite Places to Visit in Provence list!
All rights reserved. Perfectly Provence articles and other content may not be published, broadcast, rewritten (including translations into other languages) or redistributed without written permission. For usage information, please contact us.
Syndication Information
Affiliate Information
As an Amazon Associate, this website earns from qualifying purchases. Some recipes, posts and pages may have affiliate links. If you purchase via these links, we receive a small commission that does not impact your price. Thank you in advance for supporting our work to maintain Perfectly Provence.