Explore Southern France Touring Family Style
Take the girl out of France, but the country remains in her soul.
Julia Girard-Gervois is the Owner and Tour Director of TripUSAFrance, a boutique travel agency based in Arlington, Virginia. In 2015, she and her husband launched the company along with her parents, who live in France. They want their clients to explore southern France like locals – family style.
Explore Southern France
TripUSAFrance organizes tours in Normandy and Southern France from April through September. The group size is limited to 14 people, which means travel in large, comfortable passenger vans for an intimate experience. As hands-on operators, Julia and her family, genuinely want to share the cultural aspects of each region with their clients.
"We started this company to help people who are interested in France to have a cultural trip where they can experience the country as temporary locals, not the average tourists bouncing around in a crowd or waiting in long lines and getting stuck in tourist traps. We will help you make a deeper connection with the country and understand what it is like to live there while fulfilling the desire to see amazing sites and make lasting memories."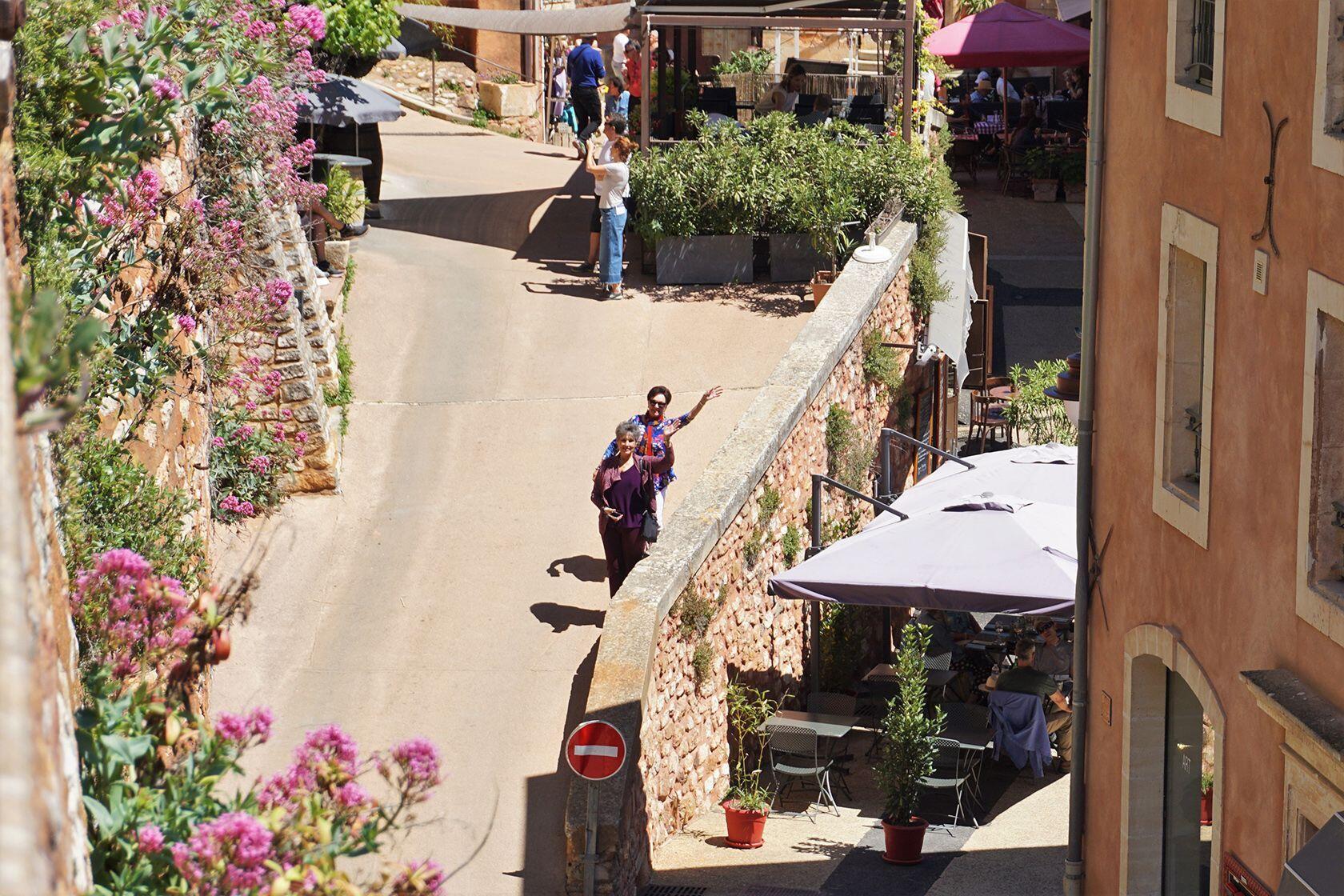 Your Southern France tour begins in Montpellier, the dynamic city where Julia completed her studies. A TripUSAFrance representative awaits you at your arrival point (airport or train station). After a quick 20-minute transfer to the seaside town of Palavas-les-Flots, unpack your bags as this is your home-base for the entire nine (9) day tour of Provence and Occitanie. Now it's time to relax, ahead lies a carefully crafted itinerary full of sightseeing, gourmet food and authentic cultural experiences.
Note: The Lavender Tour itinerary is slightly modified (details below).
Where We Stay
Besides being close to Montpellier, selecting Palavas-les-Flots as a holiday base makes sense. Many of the top sightseeing destinations are within a short (1-2 hour) driving distance. This beach town has a relaxed feel with plenty of restaurants and places to enjoy a glass of rosé. Recently renovated, Hotel Les Coquilles, is a short walk (100 meters) from the beach and the rooms have sea views.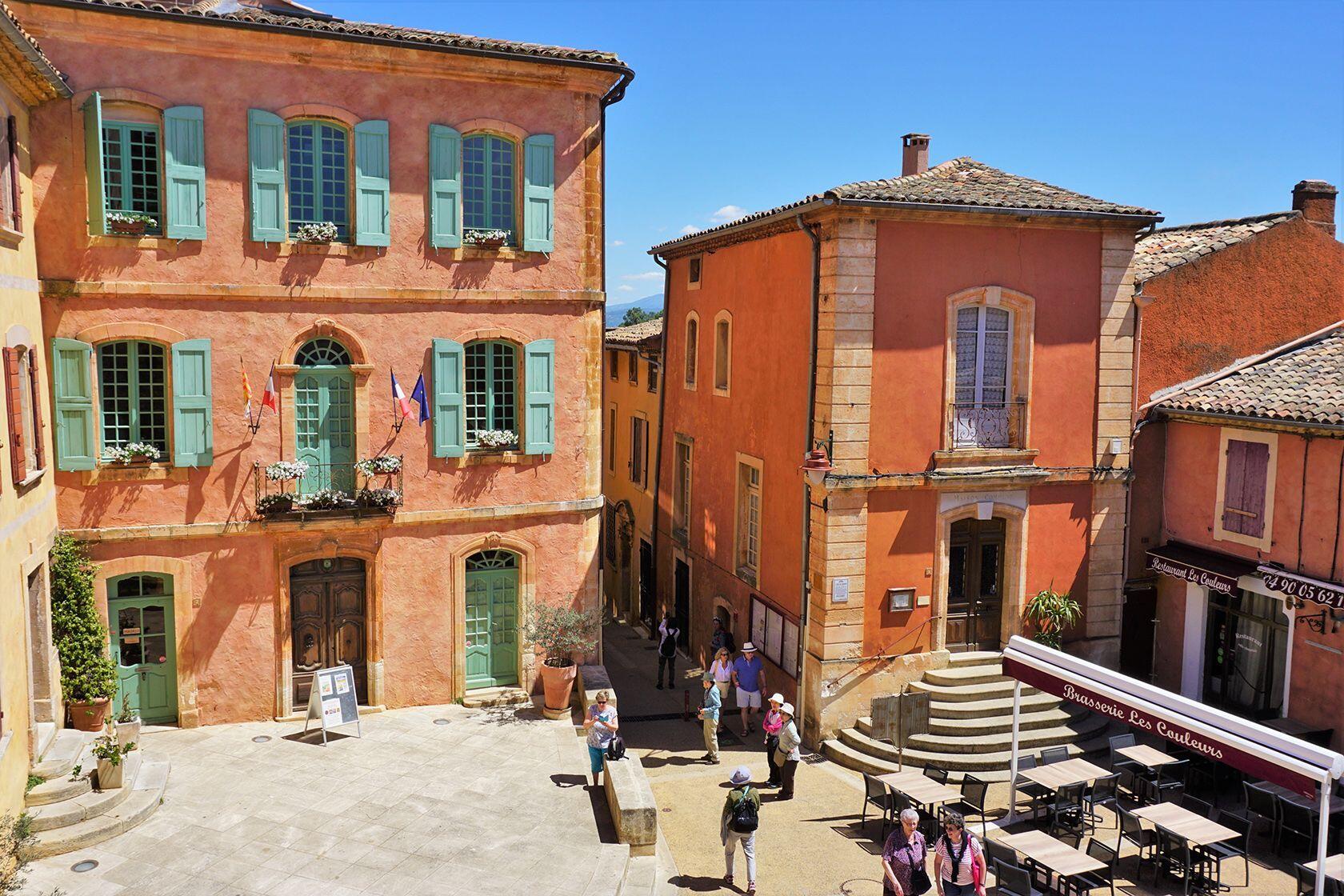 The team at TripUSAFrance has personally tested (someone had to do the hard work) many of the local restaurants and are ready to share these gourmet experiences with their clients. On Friday morning, you have a chance to visit the market in Palavas-les-Flots, which takes place right across the street from the hotel.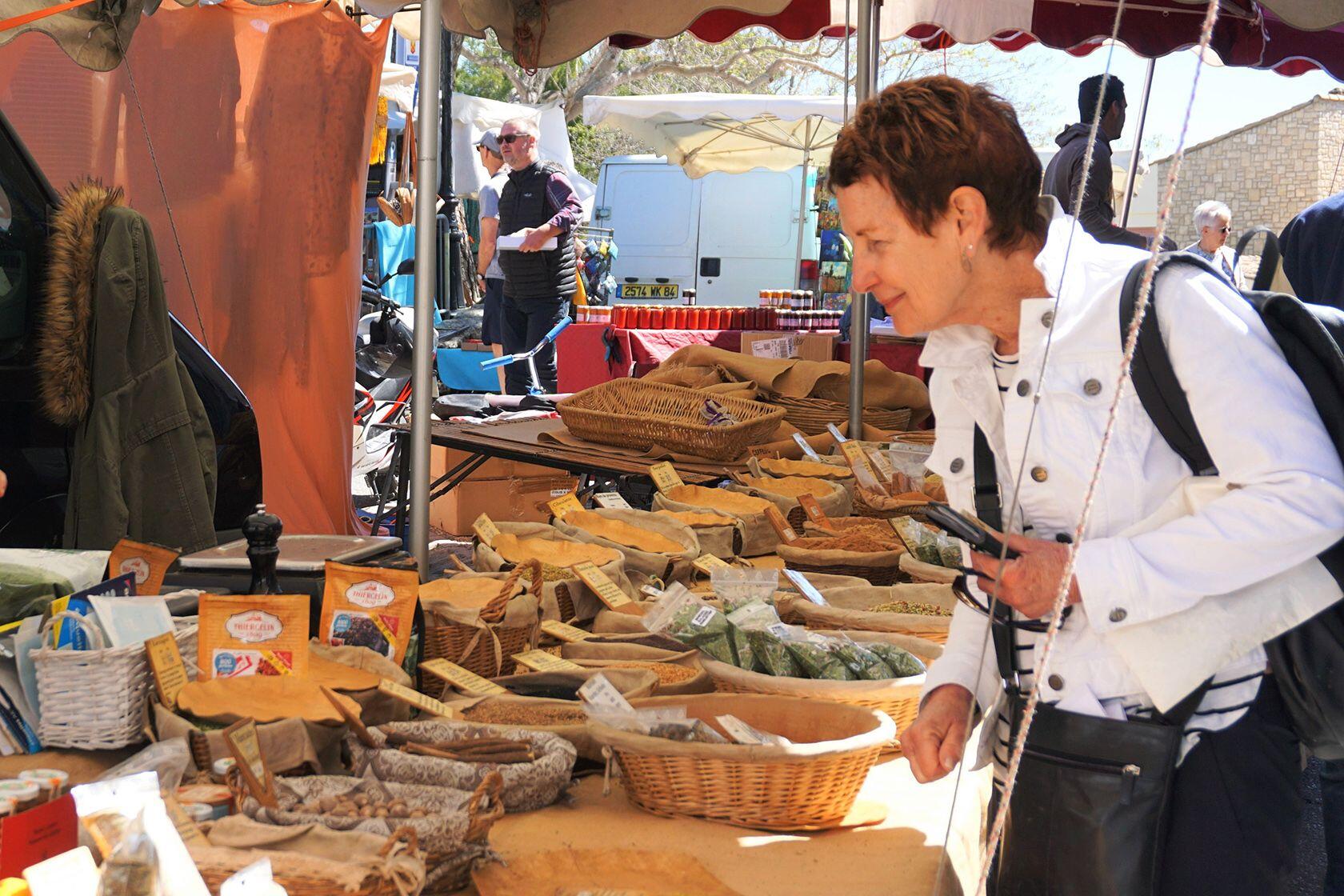 Selecting comfortable accommodation for guests is the number one priority. The hotels must be centrally located and within walking distance from restaurants. Whenever possible, Julia and the rest of the team choose smaller boutique hotels with critical amenities such as air conditioning.
Gourmet Experiences
Attention food lovers! Culinary delights await you in the South of France: bouillabaisse, ratatouille, tapenade and Tarte Tropézienne. The gourmet component of a TripUSAFrance gets excellent ratings. Tasty experiences include handpicked restaurants, epicurean picnics, and oyster farms. The Provence and Occitanie tour includes all breakfasts, lunches and most dinners. There are three (3) free evenings when you can explore the list of recommended restaurants. Since a trip to France would hardly be complete without wine, three (3) vineyard visits are also part of the schedule.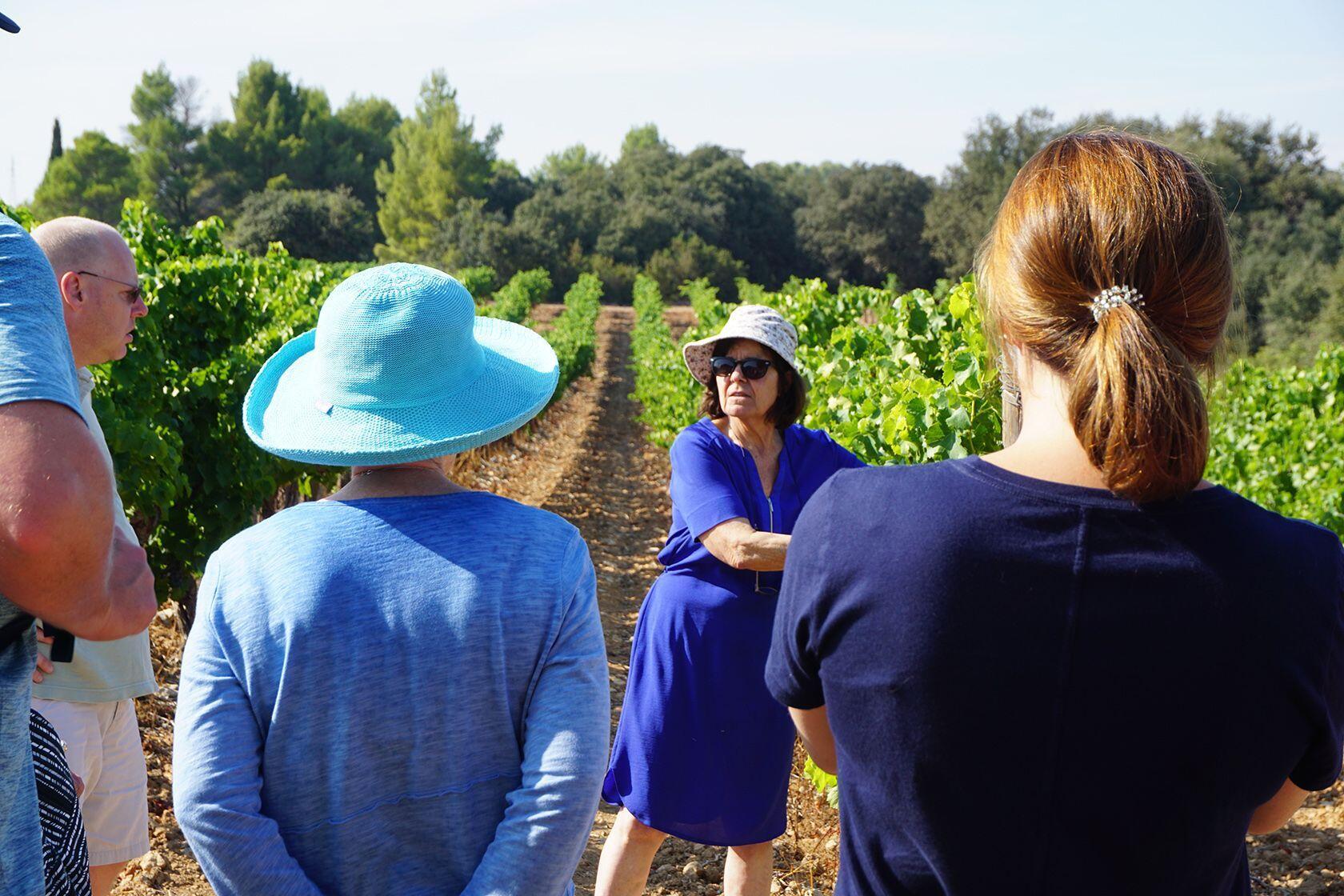 What Do We See?
These Southern France trips include a blend of history and culture without overwhelming the traveller. After all, this is a holiday! Relax and enjoy the benefits of a small group journey with your bilingual guides. Bring along a sense of adventure, awaiting you are popular urban sites, Roman-era architectural wonders, and medieval castles. Discover Avignon's Papal Palace and Arles, where Vincent Van Gogh painted his famous canvases. Stroll the streets of authentic French villages such as St Guilhem le Desert. Step into the middle ages past the once fortified walls of Carcassonne and Les Baux de Provence.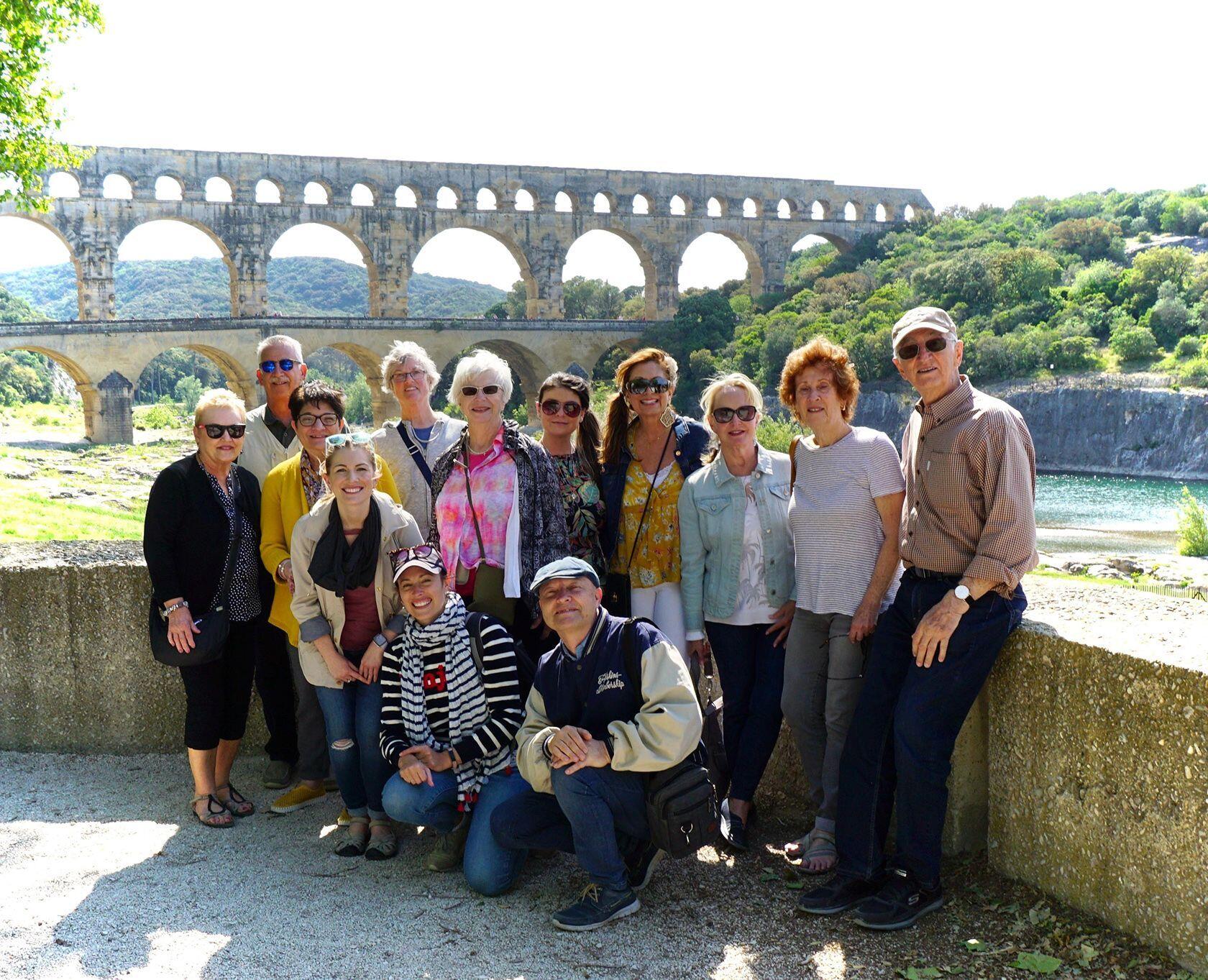 Cultural sites are great, but a holiday needs a lighter side too. The team at TripUSAFrance incorporates these (and more) memorable activities on the schedule. Relax on a boat ride on the Canal du Midi. Get a little wild during a fun evening at a working ranch (manade) in Camargue. At the ranch, guests witness how the gardians (cowboys/girls) work with the horses and bulls. Learn to play pétanque.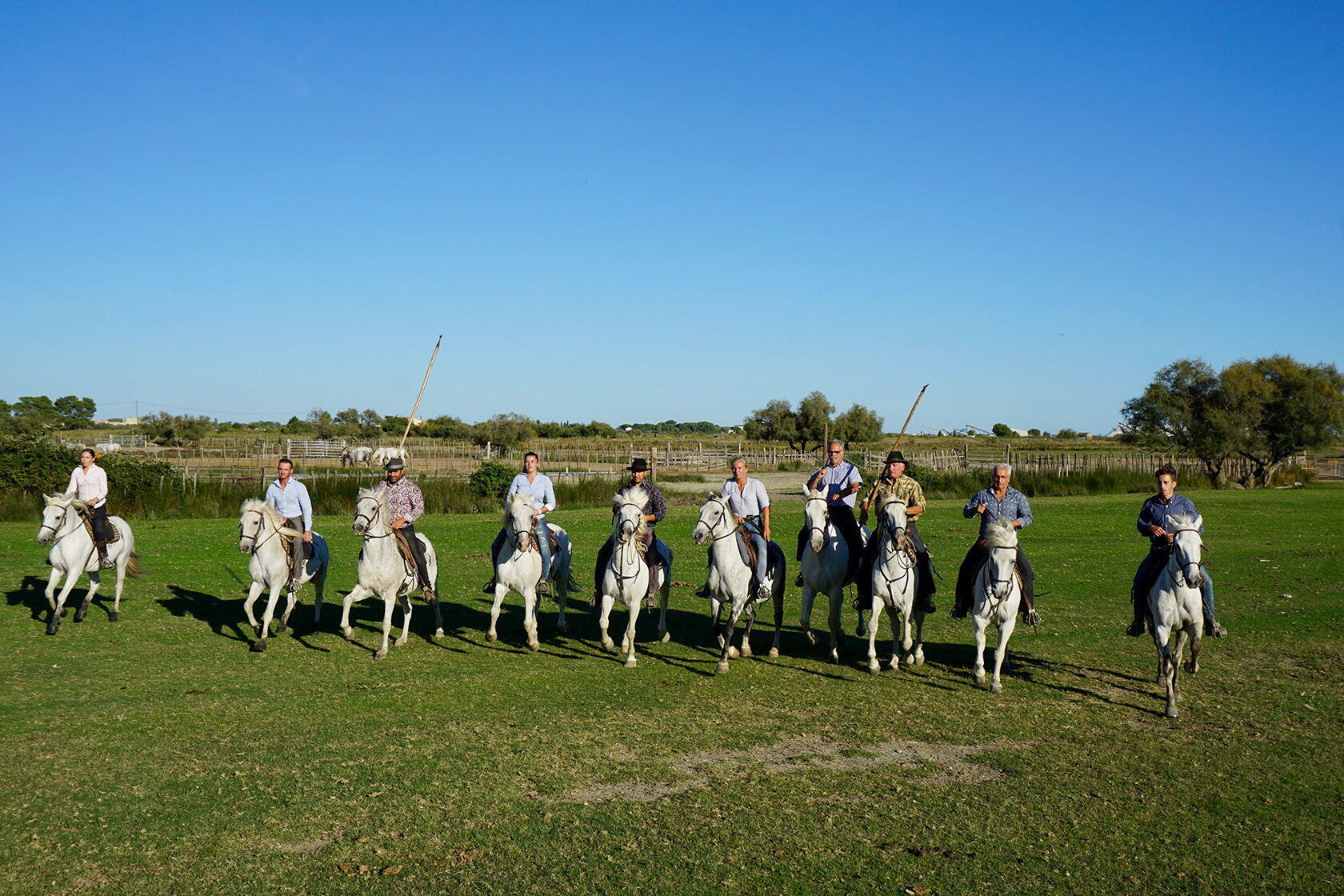 If you had to choose one location on your 9-day tour as your favourite, where would that be?
I have to admit that picking just one place is hard, but I think I would choose the "lost" village of St Guilhem le Desert. No one knows about this village, but it is such a hidden gem!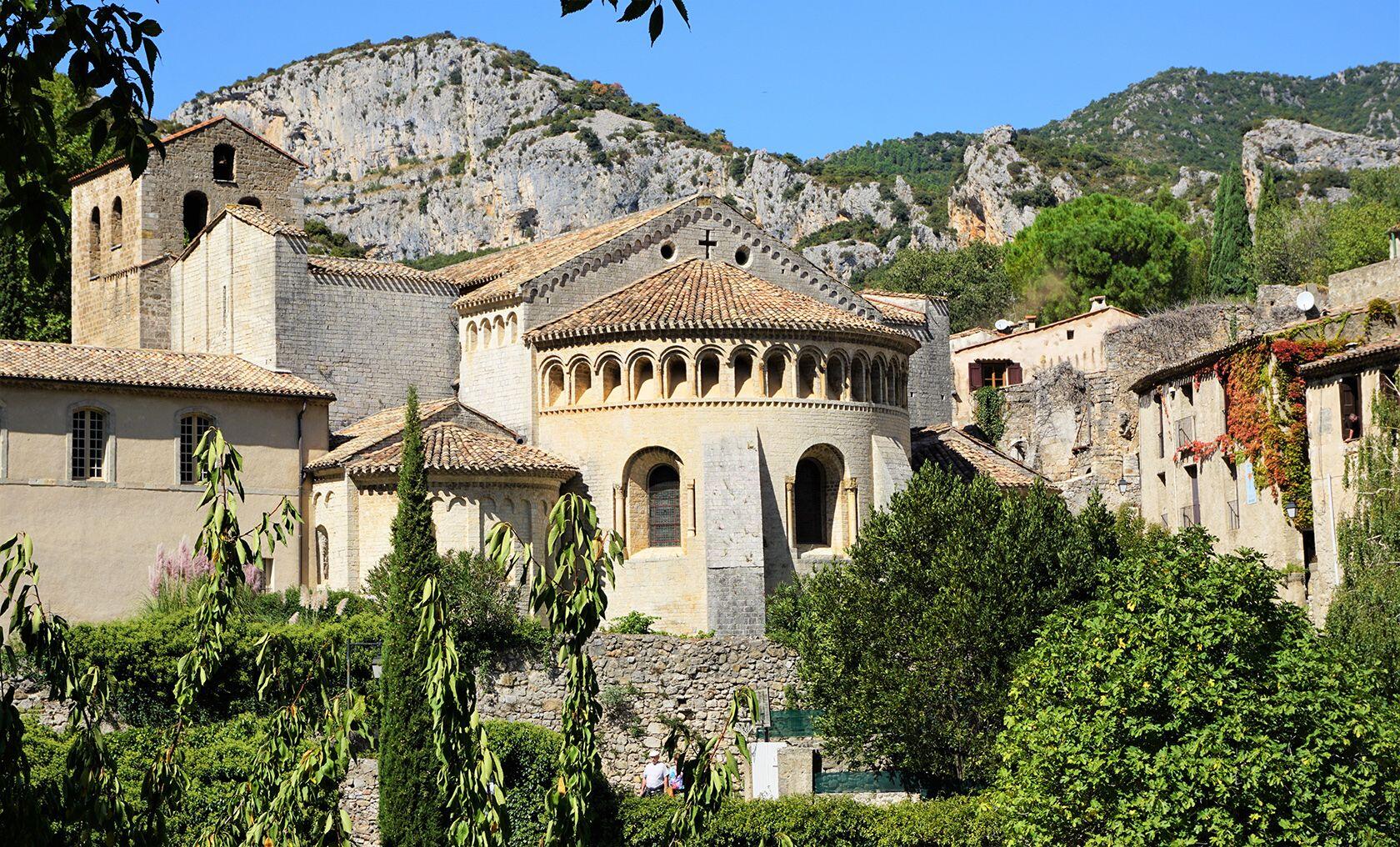 Otherwise, for a more famous place, I would say Carcassonne because the castle is so impressive and magnificent. I love medieval history, and it's hard to believe that such an impressive monument is standing today.
How to Book
Book your spot today and enjoy an introduction to the beautiful regions of Provence and Occitane. Take advantage of a special discount ($500 off per person) and book the 9-day Southern France tour Thursday, April 23rd to Saturday, May 2nd. Use the coupon code is APRIL500.
TripUSAFrance (website)
Telephone: +1 703-375-9548
Email: contact@tripusafrance.com
Tours: Normandy, Southern France & Southern France Lavender (July only)
Custom tours are also possible.
Tour dates: April – September
Included: all transfers, hotel accommodation, entrance fees and most meals
Your hosts: Julia, Peter, Stéphane and Julia's mother (aka the gourmet picnic supplier)
The South of France Lavender trip covers more geography, and there are three (3) hotel changes. The program includes six (6) nights at Hotel Les Coquilles, two (2) nights in the beautiful village of Roussillon at Maison des Ochres and one (1) night next to Montpellier's airport to facilitate departures the next morning. The tour includes a visit to a lavender farm where you get a chance to harvest lavender and make essential oil.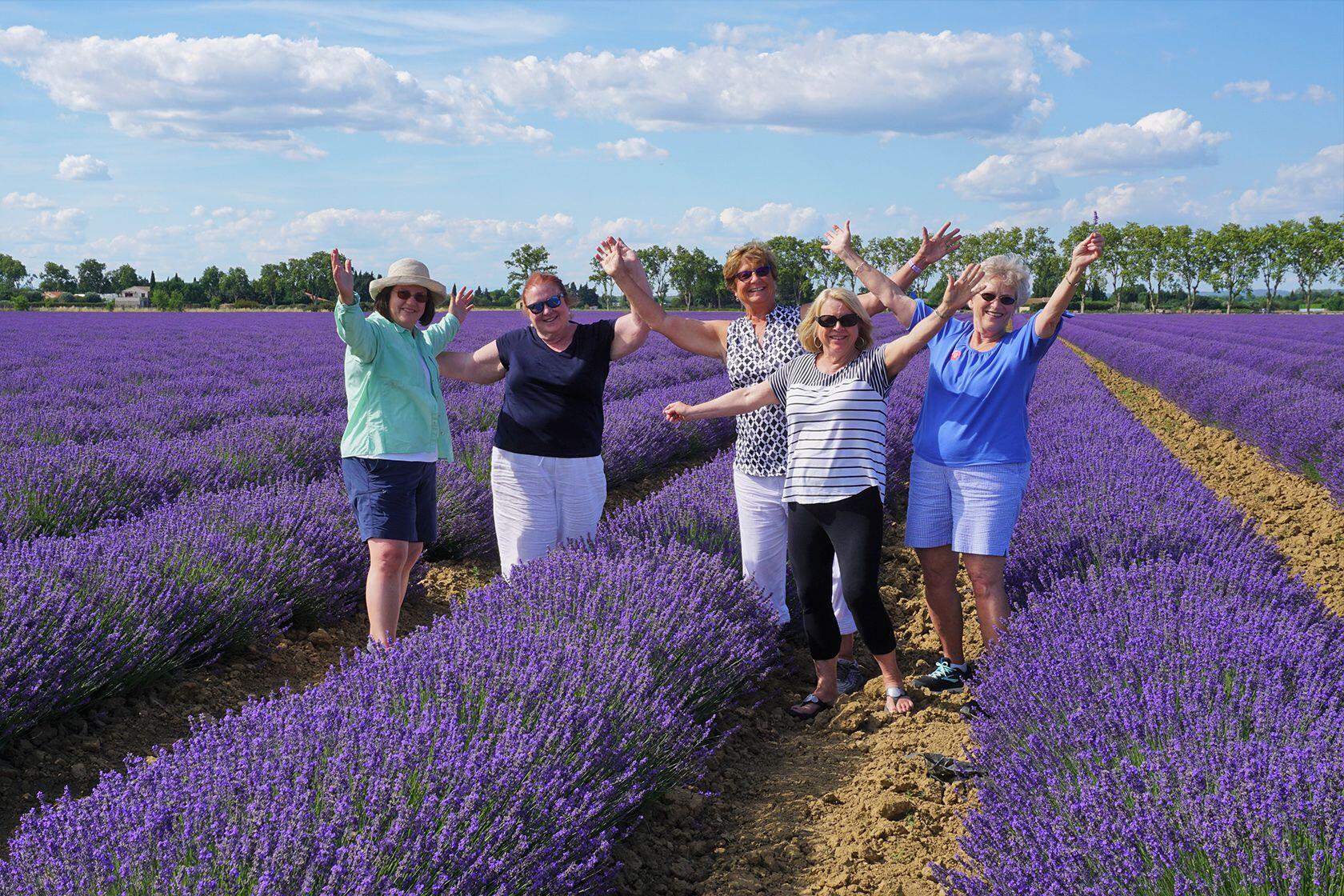 Happy Clients
Julia confirmed that clients have joined TripUsaFrance tours from Australia, England, North America and even Singapore. And, here is what they have to say about their experiences:
"Outstanding small group tour of the South of France run by Julia and Stephan (her dad). Every detail was taken care of, wonderful places to visit, a great group of fellow travelers, delicious food. We truly felt part of her family as we saw and experienced France as a local. Thank You." ~ (Donna M. – NY, USA)
"We have traveled extensively throughout Europe and France but had never been to Montpellier and its environs. TripUsaFrance has put together a wonderful tour of medieval cities, castles, cathedrals, and countryside. Having a beautiful seaside town and a brand new hotel as our base was the icing on the cake. The sights and activities were awesome. And hosts Julia and Stephane couldn't have been nicer. They went out of their way to make sure everyone in our group (ages 35 to 92) had a great time." ~ (Tim S. – VA, USA)
"We love the idea of traveling with locals and seeing local life firsthand. Julia and Stephane, TripUSAFrance, gave us that experience as never before. Every minute of our time with them was choreographed so that we felt engaged with the surroundings and relaxed at the same time. We were treated as guests of their family while simultaneously experiencing their travel professionalism. They animated us with a spirit of enjoyment while at the same time keeping us always on schedule.
The south of France has a very interesting history and art. The travel team added large measures of warmth and fun to the learning experiences. We added a couple of days to the interesting TripUSAFrance itinerary, and it was very easy to work with Julia to do that. She made a perfectly efficient plan for what turned out to be a trip of a lifetime. Thanks to Julia, Stephane, and Cathy! We recommend them for a very enriching travel experience!" ~ (Alice M. – NC, USA)
"Julia and her father Stephan, made this trip a very special one. If you are looking for a French provincial experience, this trip is for you. From the moment Julia met us at the airport we were treated like family. Julia is a young entrepreneur. Her enthusiasm and knowledge were evident every day in the meticulously planned trips." ~ (Sumitra G. – CA, USA)
Image credits: All photos were provided by and published with the permission of TripUSAFrance.