Baking with Herbs: Lavender and Ginger Scones
Scones began as a Scottish quickbread and have evolved into a teatime staple that is easy to make and sure to impress. However, plain scones (although delicious) can be just that, a bit plain. When the sun starts to shine, and flowers begin to bloom, lavender is a herb that goes fabulously in a homemade scone.
Whether you've been to the lavender fields in Provence or want a fun dessert to spice up your dessert tray, these lavender and ginger scones are an excellent choice. Read on to find out how to make them!

Lavender and Ginger Scones
These scones are light and fluffy, easy to make and incredibly versatile. Stick to the recipe with Rose Petals or add in the fresh herbs of your choice. It's up to you to choose to make wonderful "plain" or add in herbs, and the dried fruit or any other additions you feel would work. The choice is yours!
Ingredients
2 1/4

cup

All-Purpose Flour

1/4

cup

Granulated Sugar

handful

Fresh Lavender Flowers*

no stems

⅛

tsp

Ground Vanilla Beans**

1

tbsp

Baking Powder

1/4

tsp

Kosher Salt

1/4

cup

Unsalted Butter

chilled and cut into ½" cubes

¾

cup

Dried Apricots

diced into ¼" pieces

3/4

cup

Half & Half

1

Egg

1/4

cup

Sparkle Sugar***
Instructions
Preheat the oven to 350°F (175°C).

In a food processor, process the sugar and the lavender flowers.

In a separate bowl, whisk together the egg and half and half and put aside.

Place flour, lavender sugar, baking powder, kosher salt and dried apricots into a mixing bowl using the paddle attachment.

Mix for 30 seconds to incorporate dry ingredients.

With the mixer running slowly, add in the butter pieces and mix until they are tiny little pieces but not fully incorporated; you want some butter to remain intact.

Slowly pour half and half/egg mixture into dry ingredients. Mix until all ingredients pull together in a mass.

Remove dough from the mixer, place on plastic wrap or parchment paper and form into 1 round disk approximately 6 ½" in diameter and ¾" thick. Wrap and chill until firm, approximately 2 hours.

Remove from the refrigerator, slice each disk into 6 wedges and place on a lined baking sheet pan.

Using a pastry brush, brush with egg wash, and if desired, sprinkle with sparkle sugar.

Bake for approximately 20 minutes or until the bottom is golden brown and the top springs back to the touch. You do not want the top of the scones to be golden.

Storage: You may freeze sliced, unbaked scones individually and bake as needed.
Notes
Note: If you are using herbs in your favourite recipes that do not have enough sugar to "infuse," you may process the herbs with the butter in a food processor for the same results.
*If you do not have fresh lavender, you can use a dried culinary grade lavender but use ¼ the amount as dried herbs have a more concentrated flavour. Available at Olive Nation.
**If the Apricots are a bit dry, soak them in water for 10 minutes, then pat dry
***Available from King Arthur Flour
Fun Variations:
Rose Petal Scones
1. Replace the fresh lavender flowers with a handful of rose petals; red ones work the best for colour
Note: Make sure the roses are organic and have NOT been sprayed with any pesticides.
Basil Dark Chocolate Scones
1. Replace the fresh lavender flowers with a handful of fresh basil leaves
Note: Make sure the basil is organic and has not been sprayed with pesticides.
2. Replace the Dried Apricots with Dark Chocolate Chip
Lavender Recipes Baking and More
Blueberry-Lavender Soup 
This recipe was adapted from Cooking in the Shaker Spirit, by James Haller.
Check out this recipe

Lavender Ice Cream
Lavender ice cream is an excellent way to cool off during a warm summers' day without an overly-sweet treat. This ice cream is easy to make and sure to impress, even if you don't have access to fresh-cut lavender from Provence.
Check out this recipe

Lavender Shortbread
This recipe takes my classic shortbread recipe and adds a new flavour and colour dimension, both natural, by adding Fresh Lavender. Processing fresh lavender flowers with sugar releases the natural oils to create a heavenly smell and colour of our beloved lavender, an herb thought of mostly for perfumes and now for our culinary delight. Close your eyes, and you will think you are in a lavender field!
Check out this recipe

Lavender Mint Meyer Lemonade
Refreshing and tasty this drink may be come your go-to summer beverage.
Check out this recipe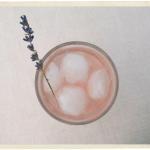 Lemon Lavender Buttermilk Cornmeal Olive Oil Cake
This recipe was minimally adapted from the recipe by Nicole Riegl of http://www.rieglpalate.com/
Check out this recipe