Summer's Here Make Lavender Ice Cream
Provence's lavender fields are incredible fields of bright purple that seem to go on for miles, a must-see if you're ever travelling to the area. Typically, they're in full bloom in June, with the harvest planned for mid-July. If you love the delicately sweet aroma of lavender, imagine how much you'll love it in a sweet summer treat!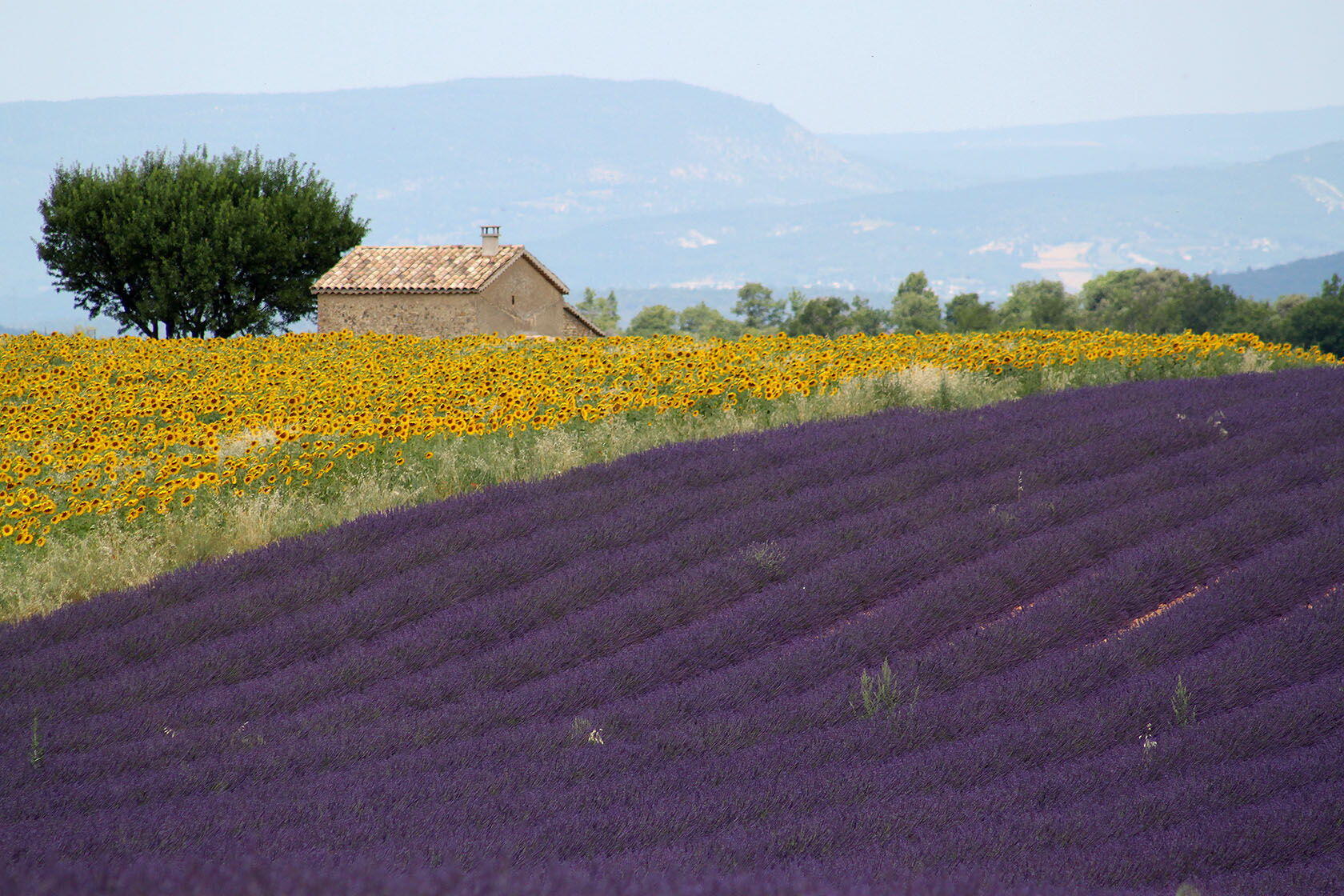 Lavender Ice Cream
Lavender ice cream is an excellent way to cool off during a warm summers' day without an overly-sweet treat. This ice cream is easy to make and sure to impress, even if you don't have access to fresh-cut lavender from Provence.
Ingredients
3

cups

Whole Milk

1

cup

Heavy Cream

or whipping cream

8

medium

Egg Yolks

1 ½

Cups

Granulated Sugar

½

Cup

Fresh Lavender Flowers*

stems removed
Instructions
Heat fresh herbs with the milk and heavy cream in a high-sided 4-quart pot.* Bring to a boil, turn off and let flavour "seep" for 20 minutes. This will flavour the milk/heavy cream mixture.

In a separate bowl, temper egg yolks and sugar.

Add tempered egg/sugar mixture back in saucepan and heat to 140 degrees.***

Strain and cool in an ice bath to 75 degrees, then turn in an ice cream machine.

Turn until soft-serve stage; it will completely set up in the freezer overnight. If you overturn it and let it become totally solid, it will become crystallized and grainy.
Notes
*If you do not have fresh lavender, use 1/8 cup of dried and use "Culinary Grade" dried lavender. If you use fresh, make sure it is organic and has NOT been sprayed with pesticides or grown with fertilizers not kind to humans. Remove the stalks to release more of the flavour from the flowers.
**When heavy cream comes to a boil, it rapidly rises, so keep a close eye on it.
***No hotter; it will cook the eggs.
Recipes with Lavender Flavour
Lavender Crème Anglaise
If you're looking to broaden your horizons and add some aromatic flavours to your dishes, this custard sauce is the way to go. Whether you add it to some delicate desserts or brighten up a seafood dish, this crème anglaise is a beautiful custard sauce recipe to keep in your back pocket.
Check out this recipe

Apricot and Lavender Ice Cream
Don't shy away from making ice cream. This recipe takes advantage of ripe stonefruit (apricot, peach), and needs little sugar. The lavender flavouring gives it that hint of Provence.
Check out this recipe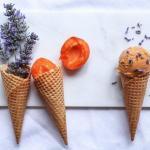 Creamy Lavender Honey and Almond Pots
A rich, decadent and creamy pud with summer berries and a lovely crunch of almonds.
Check out this recipe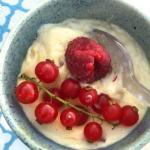 Lavender Mint Meyer Lemonade
Refreshing and tasty this drink may be come your go-to summer beverage.
Check out this recipe