Cold Summer Soup with Blueberry and Lavender
There are some ingredients that remind you of a place you've been or, in this case, a place you lived. The state of Maine is one of those places with its fabulous seafood – lobster, clams and Gulf-of-Maine shrimp. Summer eating in this coastal state is all about lobster roll sandwiches and big bright blueberries. This cold soup combines blueberries and lavender in a Maine meets Provence recipe that is perfect for hot sticky summer evenings.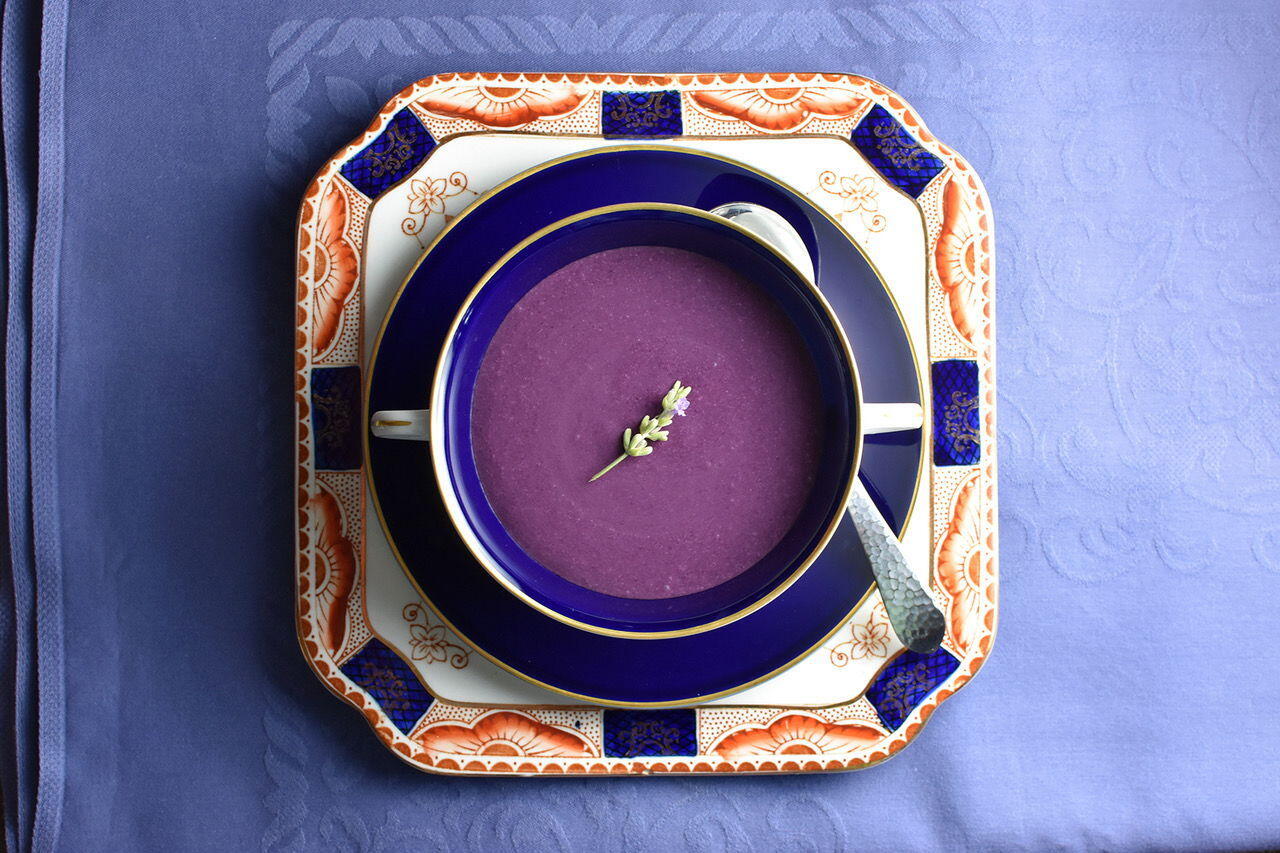 Blueberry-Lavender Soup 
This recipe was adapted from Cooking in the Shaker Spirit, by James Haller.
Ingredients
2

pints

Blueberries

1

cup (235ml)

Maple Syrup

1 1/2

tbsp

Freshly Squeezed Lemon juice

1

tsp

dried culinary lavender buds

1

cup (235ml)

Light cream

1

cup (235ml)

Buttermilk
Instructions
Wash the berries and combine them with the maple syrup and lemon juice in a large soup pot.

Bring to a boil, then reduce heat and simmer the mixture for 30 minutes.

Let cool, then purée in a blender, and strain into a large bowl.

While the blueberries are cooking, place the lavender buds and the cream in a 2-cup, microwave-safe measuring cup.

Microwave on high for 1 minute, then let the lavender steep at room temperature for 10 minutes.

Add the buttermilk and chill. It will basically become crème fraîche.

When berries are cool, strain the cream mixture into the strained blueberries and mix well.

Chill for at least 4 hours prior to serving.