Affordable Family Holidays on the French Riviera
Cannes-do Holidays
When you think of Cannes, you probably think of the Film Festival, A-List celebrities, superyachts, private jets, sports cars and all the glamour enjoyed by the rich and famous which bears little resemblance to your family summer holidays, right?
However, with a little planning, a family holiday in the heart of the French Riviera can be enjoyed for about the same cost as a standard holiday package to Spain. "How so?" I hear you cry. Well, it mainly comes down to the overcapacity and ease of booking of self-catering apartments online.
Affordable Flights
Nice airport is the second largest airport in France and the gateway to the French Riviera. There are direct flights from over 100 destinations to the Nice airport, including over 12 in the UK. Low-cost airlines such as Easyjet, Jet 2, Norwegian Air and Ryanair as well as BA and others all fly direct to Nice in the summer. With a little online checking, it is possible to find affordable flights even for the peak months of July and August.
Cannes is 33 kilometres west of Nice, but often car transfers are pricey on the Côte d'Azur. Instead, take the train, it's roughly a 30-minute ride for fares as low as €7 one-way for adults. Alternatively, check ride-share rates for off-peak times.
Rent an Apartment
When travelling as a family, it often works out best to rent an apartment. An apartment provides living space that a hotel rarely does – you can put the kids to bed and still enjoy some adult time, and you can also self-cater to keep costs down. With its reputation as a centre for the annual Cannes Film Festival and other conferences, much of the self-catering accommodation is central.
For example – this superb three (3) bedroom apartment, located on a pedestrian street right in the heart of Cannes, is available for €1300 per week in July/August (2 weeks is even better at €2,300). Bigger townhouses are also available – six (6) bedroom townhouse (sleeps up to 11). Be aware Cannes can get very hot in the summer, so air conditioning is a must!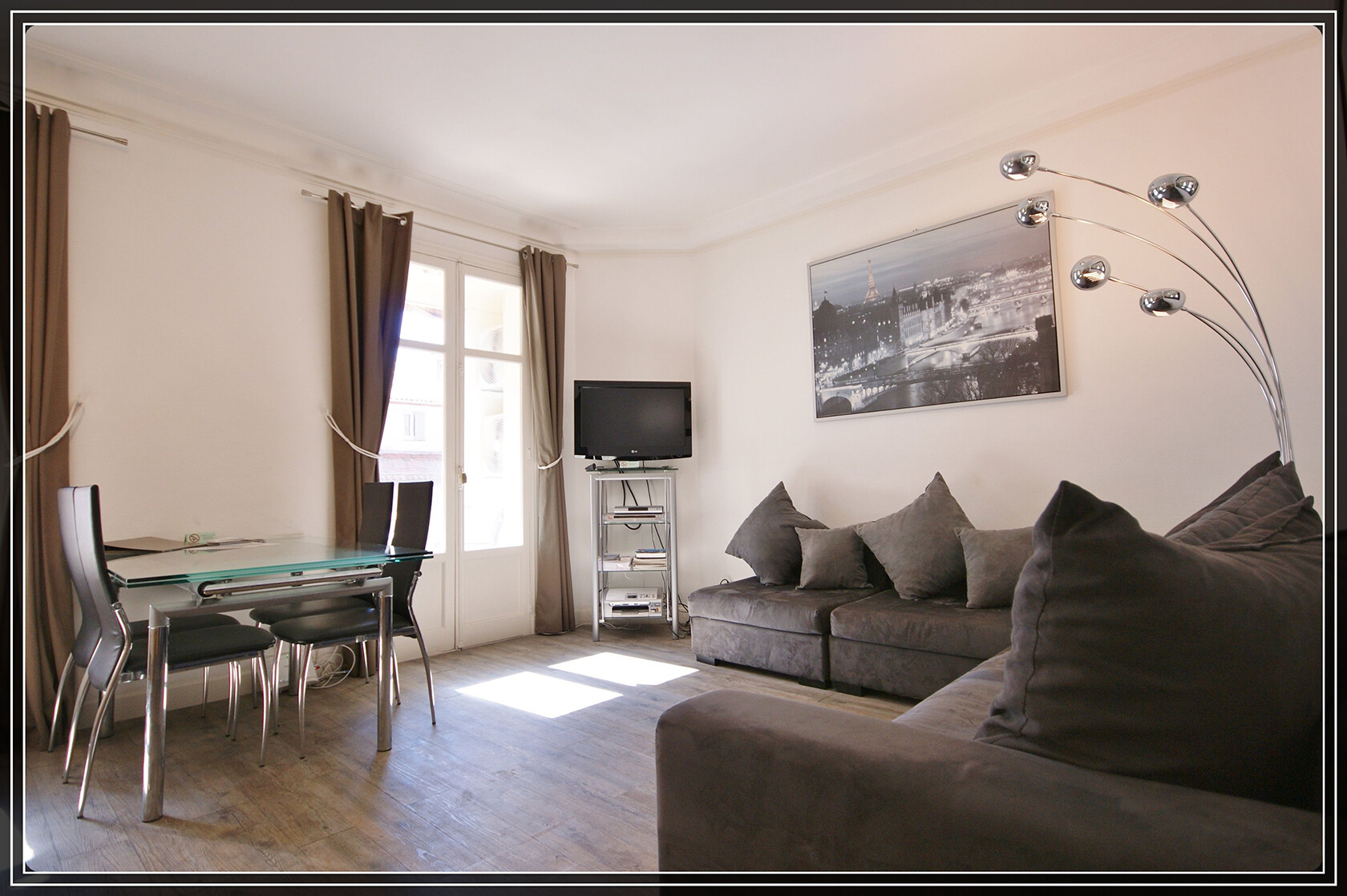 Eat Out and In
One obvious way of keeping holiday expenses down is to eat-in. There are daily (except Mondays) markets in Cannes so you can enjoy fantastic produce even without paying restaurant prices. If you shop around you can easily enjoy a week in central Cannes from as little as £200 per person in peak season.
Here is our guide to Markets of Provence and the Cote d'Azur.
That said you are on holiday so of course, you will want to eat out. France is generally quite cheap for eating out compared to the UK/Ireland – an excellent 3-course meal will cost about €20, but for €30-35 you could eat at a beach restaurant overlooking the Mediterranean. Believe it or not, there is also a growing food truck trend in France, and this is an option for inexpensive, casual dining.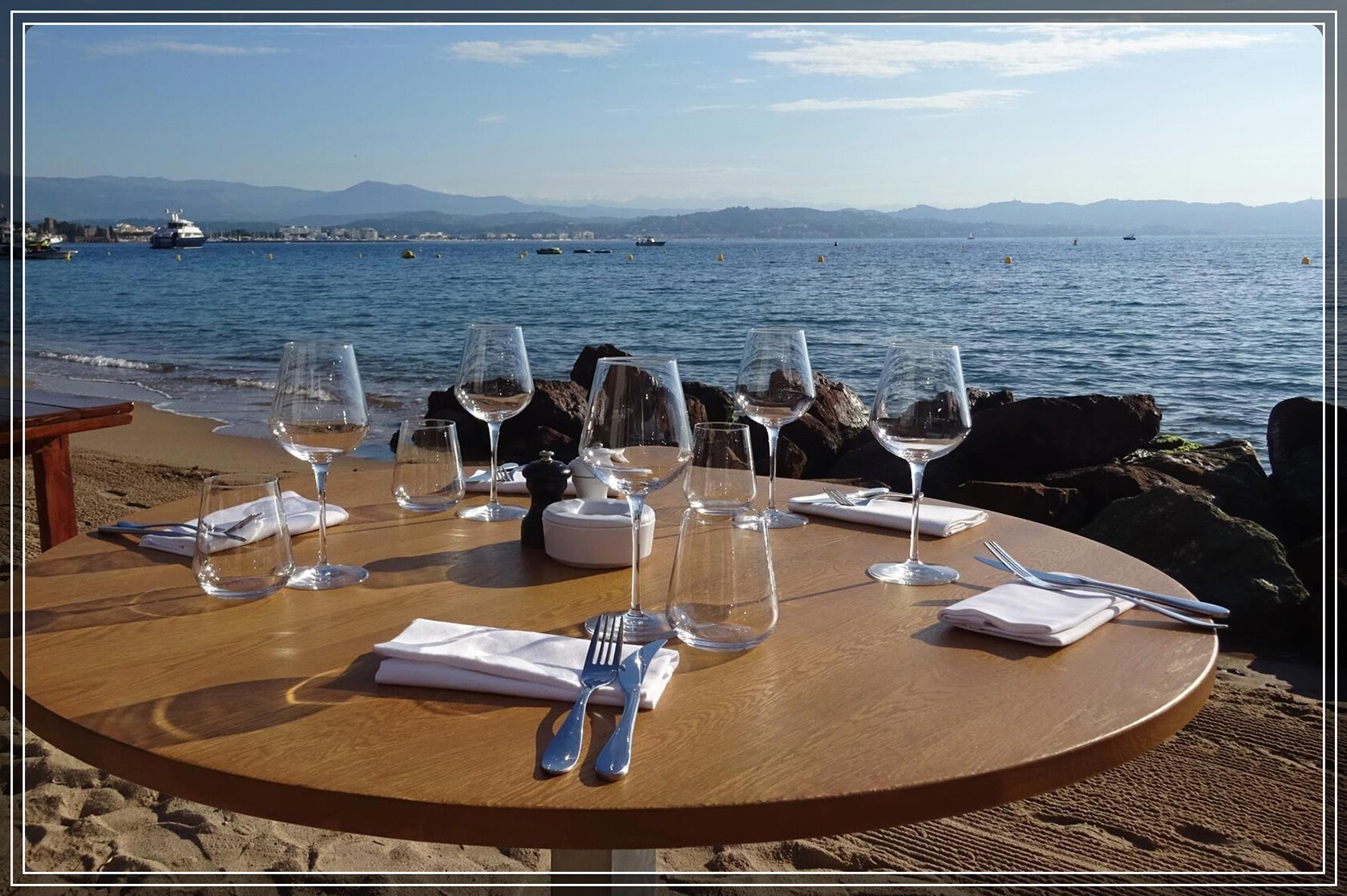 Car Optional
In Cannes, everything is accessible on foot – there are two (2) public beaches in the centre of town as well as countless bars, cafés and restaurants. There are farmers markets, glamorous shopping and plenty of places of historical interest all within a short walk of the centre. Public transport is excellent in France. A €1.50 bus ticket will bring you anywhere in the Alpes-Maritimes department (that includes Nice, Monaco, Antibes etc.). The trains are faster but a little more expensive. Or for a bit of glamour, take the passenger ferry to St Tropez with a same-day return ticket.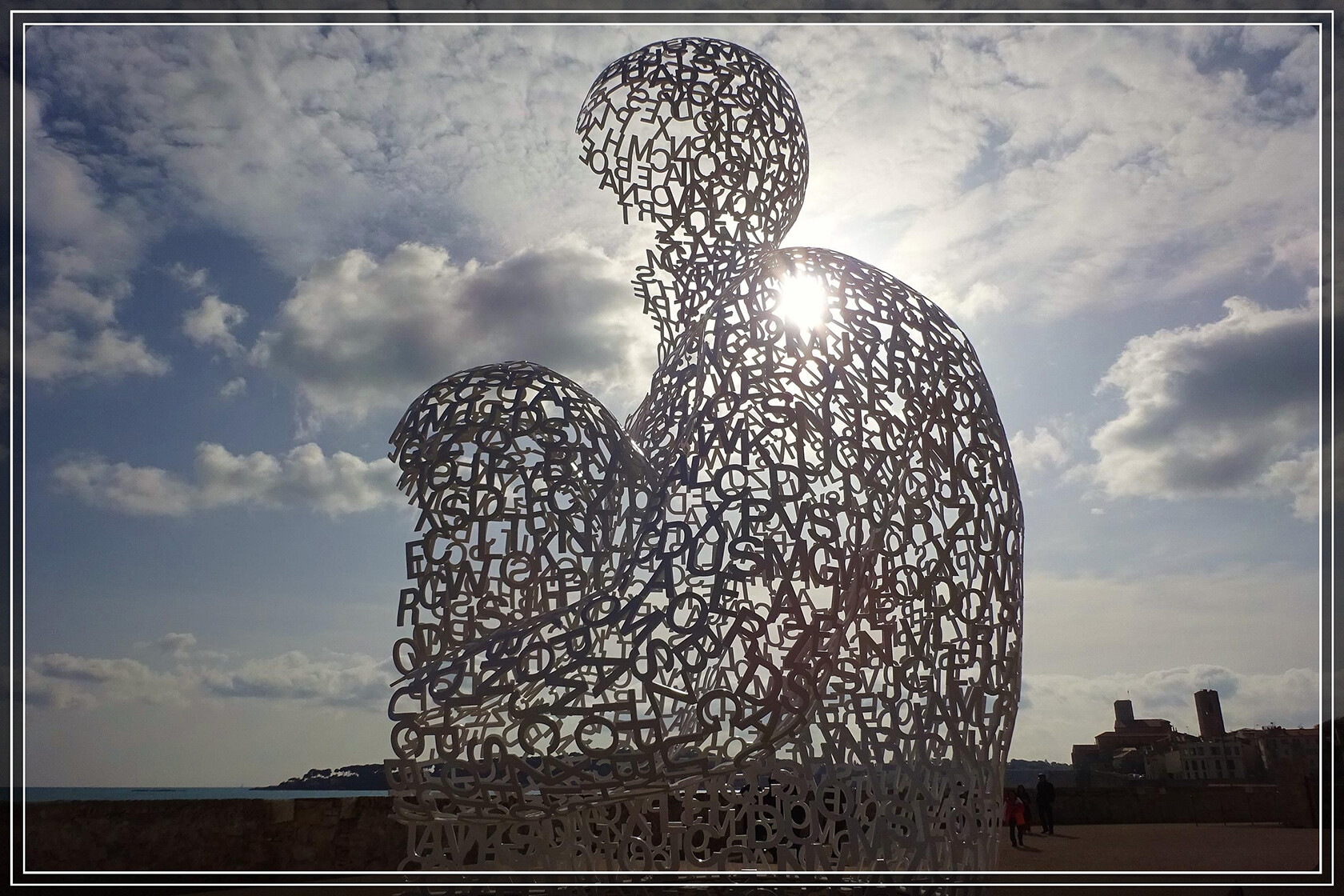 Inexpensive Family-Friendly Options
What about entertaining the kids on the French Riviera? If you are staying in the centre of Cannes, then an obvious one is to spend the day on the beach. There are several different beaches within walking distance of the centre, and you can easily spend several days on the sand and in the sea.
Family-friendly guides for the French Riviera and Var:
Take your towels, deck chairs and picnic and for the price of ice cream, you've had a great day out.
The region has lots of options for playground fun with many free public options.
Blessed with cobalt blue skies and almost rain-free summers that make Provence the ideal outdoor destination for nature lovers and families with kids. You will need a car, but here are our top 10 picks for visiting the Var with kids.
Located between Cannes and Nice on the French Riviera, Antibes is a great destination to visit with kids.
Luckily, this chic French Riviera spot is well-equipped for even the fussiest of children – from Azur Park, St Tropez to the Tortoise Reserve at Plaine des Maures Natural Park, you'll never have a dull moment.
Château de la Napoule is situated at Mandelieu La Napoule, just a short distance from Cannes and is a lovely place to visit for a few hours.  Restored over 17 years, the Château is historically listed and is open every day – which is good news for families visiting year-round.
East of Cannes, if you prefer sandy beaches, Plage de la Gallice is located beside the port in Juan les Pins and early in the morning is often uncrowded and calm.  The bonus features are onsite toilet facilities, as well as a kiosk selling ice-creams, drinks and snacks.
Try a guided safari with the bison in Thorenc. Monts d'Azur is a 700-hectare natural sanctuary for wildlife with the European bison roaming wild and free over the plains and forests alongside Przewalski horses, deer, chamois, wild boar, foxes, wolves, lynx and many other species. Discover these other ideas for families who like exploring nature and animals.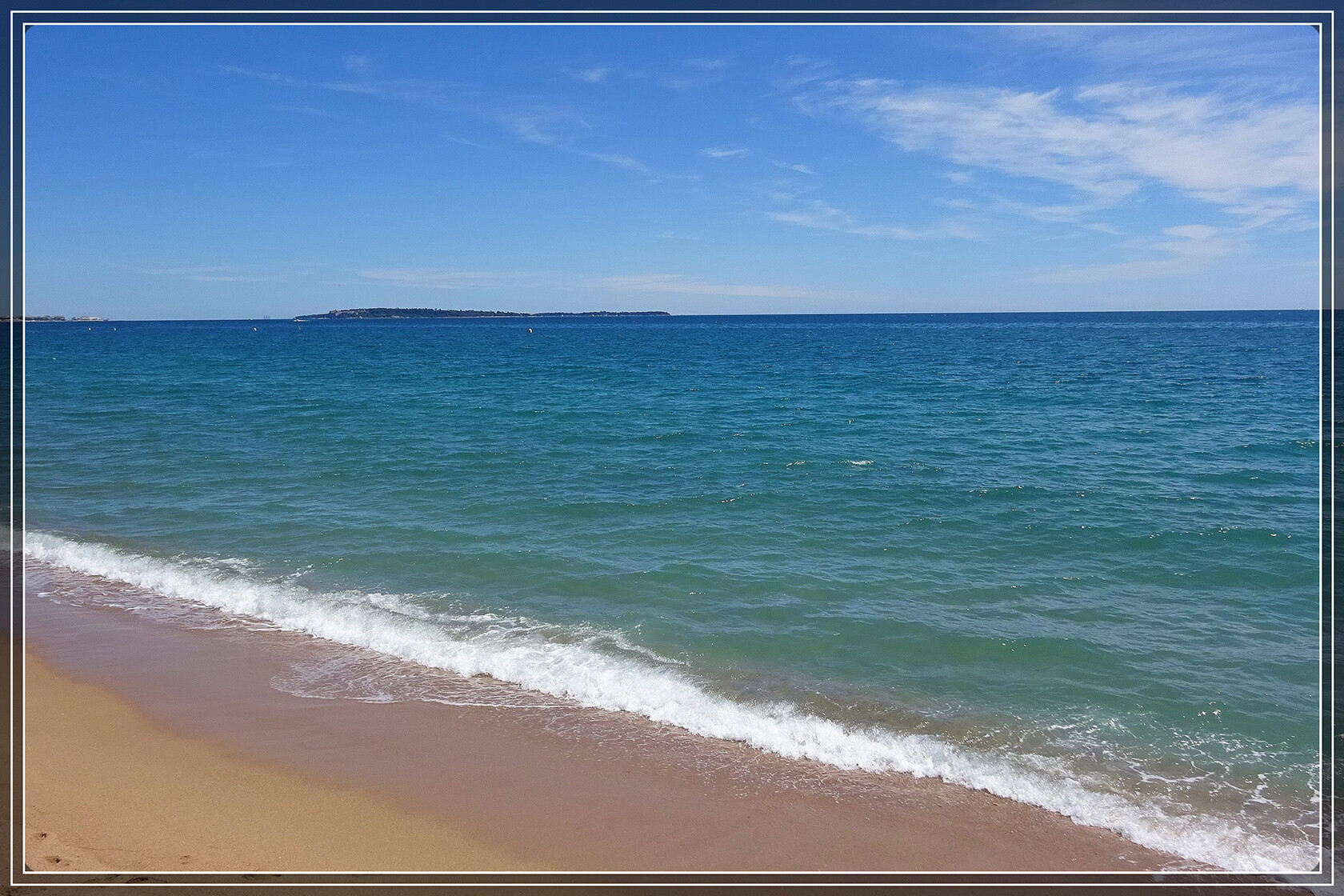 Who Needs a Yacht?
You don't need to have megabucks to enjoy a day out at sea – there is a regular water shuttle service that runs all summer from Cannes down the coast. For the princely sum of €10 (€5 for children), you can hop on / hop-off all day and visit some other seaside resorts along the coast while enjoying the coastline from the water. Find more information on this blog: Boat Shuttle Cannes.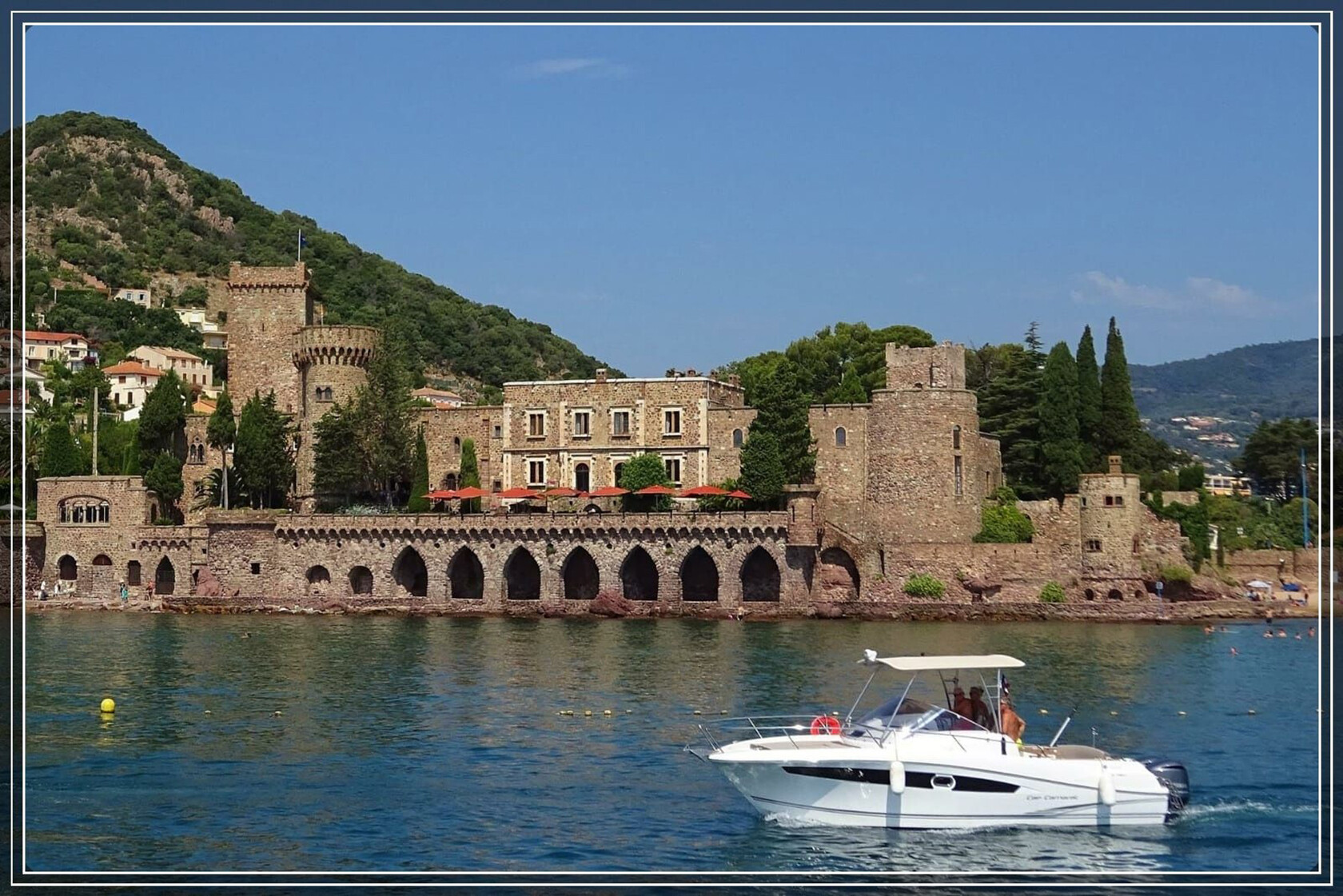 Drink Wine
And last but not least –  If you come on holiday to the South of France I am sure you are picturing glasses of chilled rosé as you watch the sunset over the sea – and this is what it's all about. You can easily get a glass of rose at a beachfront restaurant for less than €5, and you won't be obliged to have dinner. On the other hand, beer is more expensive than at home.

Holiday Budget
How does it stack up?  – A family of 5 booking flights in good time and renting a self-catering apartment can easily budget about £450 per person for two (2) weeks in the centre of Cannes for flights and accommodation.  It doesn't look too bad!
---
Guest Writer Helen Bates:
The Bates family has lived in the South of France for over a dozen years after leaving finance careers in the City of London. They run a small property rental business – Chic Gites – in the heart of Cannes, offering affordable, stylish properties that offer everything you need for a holiday on the Riviera. They have two very active boys, and it's down to them that Helen started blogging about family activities in the area. She is also a part-time English teacher and photographer.