Three Places In Provence To Visit More Than Once
A Guest Post:
Janice Chung is a retired school Principal from Toronto, Canada who travels to France frequently to discover new sights and experiences. Her blog, Francetraveltips.com shares all types of unique experiences not always found in travel guides. She often writes about active activities in France and has participated in a number of running races including the Paris Marathon and Marathon du Medoc where wine is served at each water station. Janice has written for various publications and websites and has been interviewed on the podcasts, "Join Us In France" and "1001 Travel Tales" where she shared stories of her adventures throughout France.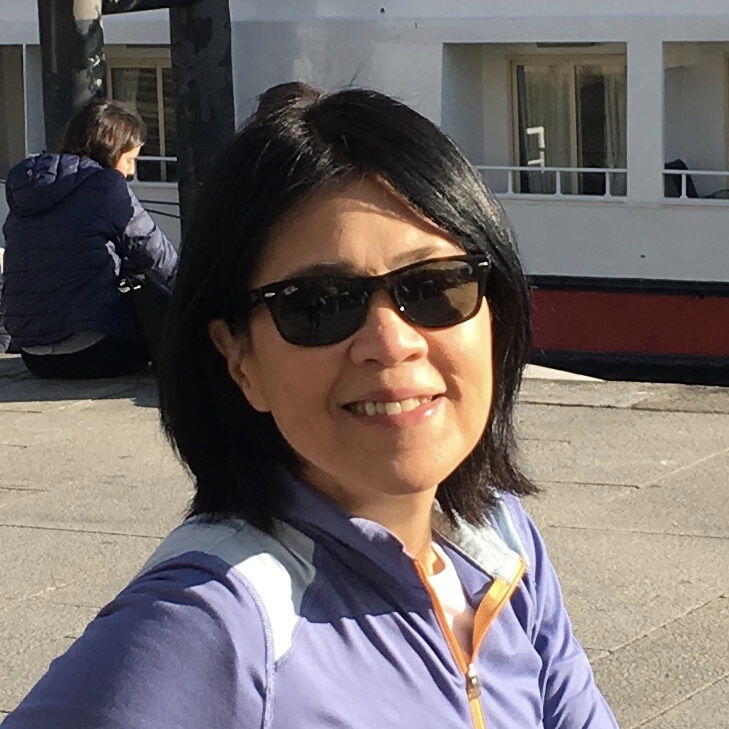 We caught up with Janice after she returned from her latest adventure in France, and asked her if she could share some of the places she loves (to return to) in Provence.
---
Returning to Provence
I visit France frequently and one area I keep returning to is Provence. Certainly, things have changed since my first trip in 1978, but as the French say, "plus ça change, plus c'est la même chose"  (the more things change, the more they remain the same). That's what I love about Gordes, Les Baux, and Pont du Gard. They have retained their unique features yet incorporated more modern elements, particularly appealing to new visitors.
My Three Places
Gordes
In 1978 I stayed in the hilltop village of Gordes for a week with family friends who had a home that was built right into the town's walls. It was a quiet town with only a few restaurants, a boulangerie, and a chateau which had art exhibits such as the one I saw by Victor Vasarely, the father of optical illusion art.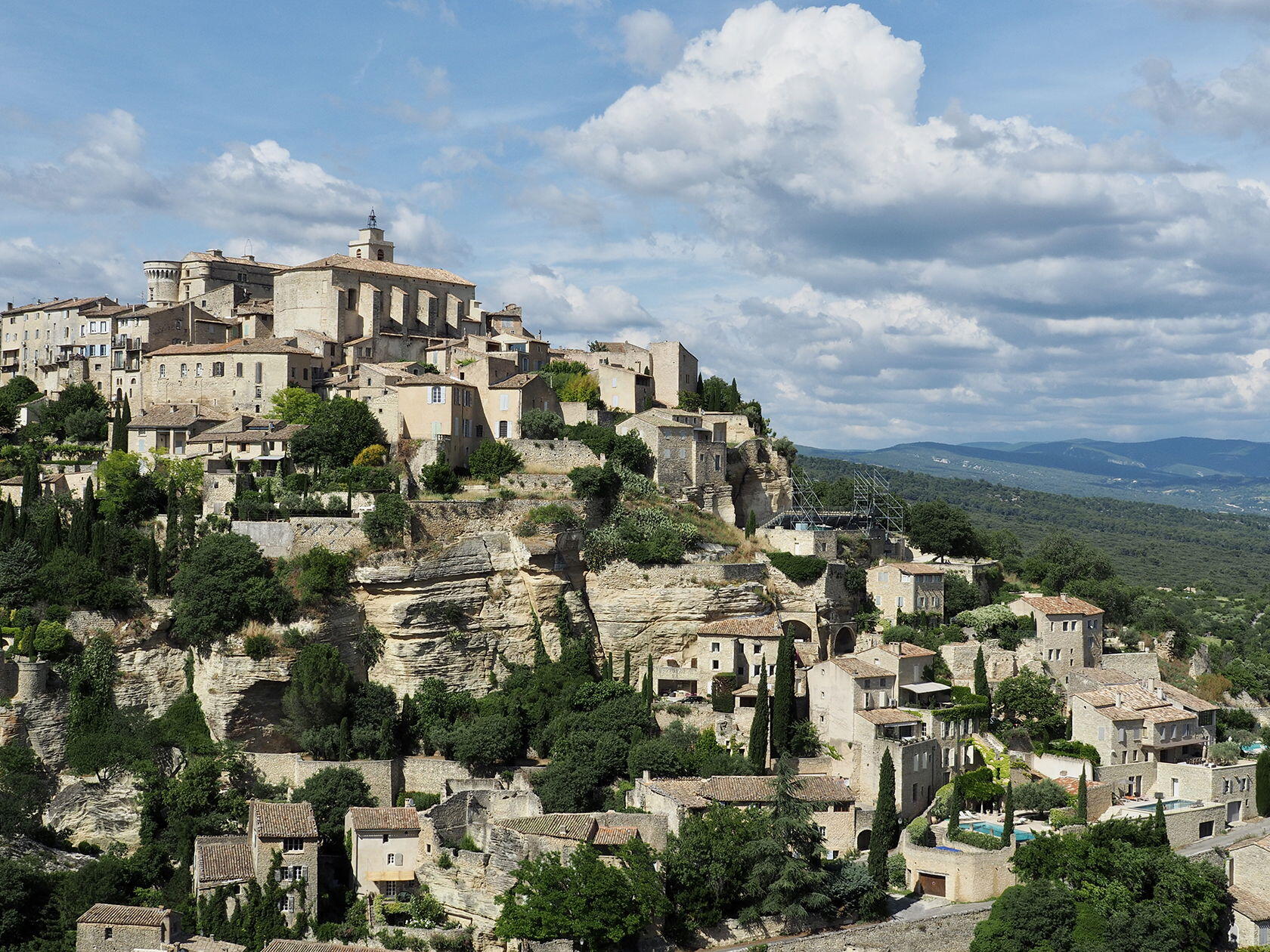 Since that time, it has become a tourist magnet with many more hotels, restaurants, shops and daily visitors, The popular stop across the valley is often busy with tourists who quickly park their cars to snap some photos. I too, make the stop and Gordes is still as picturesque as ever.  Even with new properties and renovations, it has continued to retain the charm that I remember from so long ago and one of the most enjoyable things to do is wander along the maze of cobblestone paths that wrap around the hilltop town and drop into one of the many art galleries and studios.
Les Baux de Provence
During that first trip to Provence, our family visited the ruins at Chateau des Baux de Provence which is a fortress built in the 10th century. It is perched up high on a hill and back then, the chateau was really the only thing in the area. Today when you visit the site, there are often special events, such as medieval festivals or art exhibits. When I last visited, it had an unusual display of art and many more medieval machines (ie. giant catapults) that were used during attacks on the chateau were on display.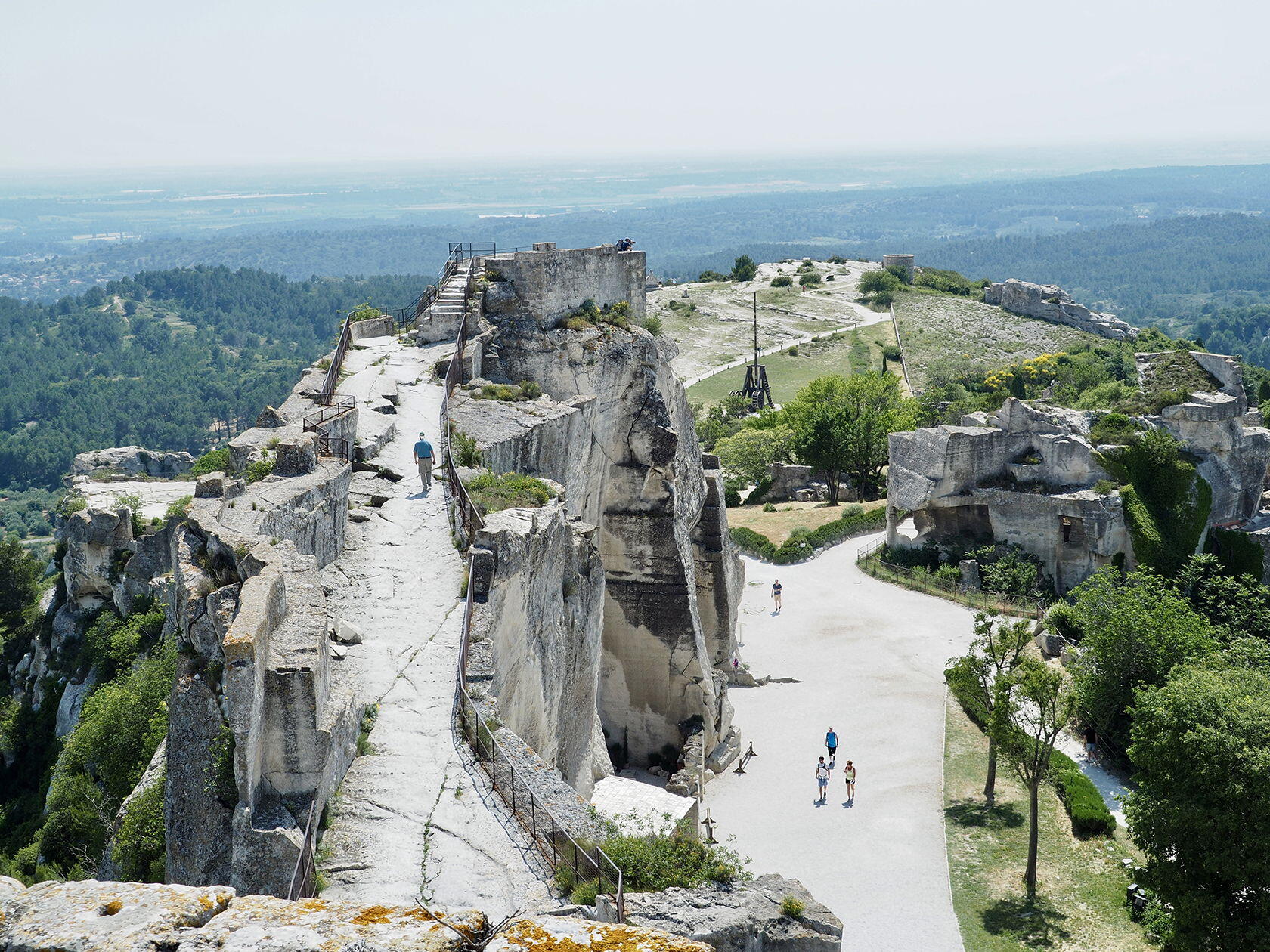 In addition to the Chateau, there is now Les Carrières de Lumières, one of the best sound and light exhibitions I've ever seen. Within the former quarry,  famous works of art are projected onto the enormous walls and accompanied by music. I have visited it twice, first to see "The Fantastic and Wonderful World of Bosch, Brueghel, Arcimboldo" and recently to watch "Picasso and The Spanish Masters". When you are in Provence in Les Baux, this is a "must see".
Pont du Gard
The Pont du Gard is an aqueduct that was built in Roman times to transport water to Nimes and was added to the list of World Heritage Sites by UNESCO in 1985. Back in 1978 a visit to Pont du Gard included walking across the top. No railings. No barriers. The authorities at the monument weren't as safety conscious as they are now and today you can't climb to the top, but there are still many ways to get great views. (Note: You can access the top with an official guide.)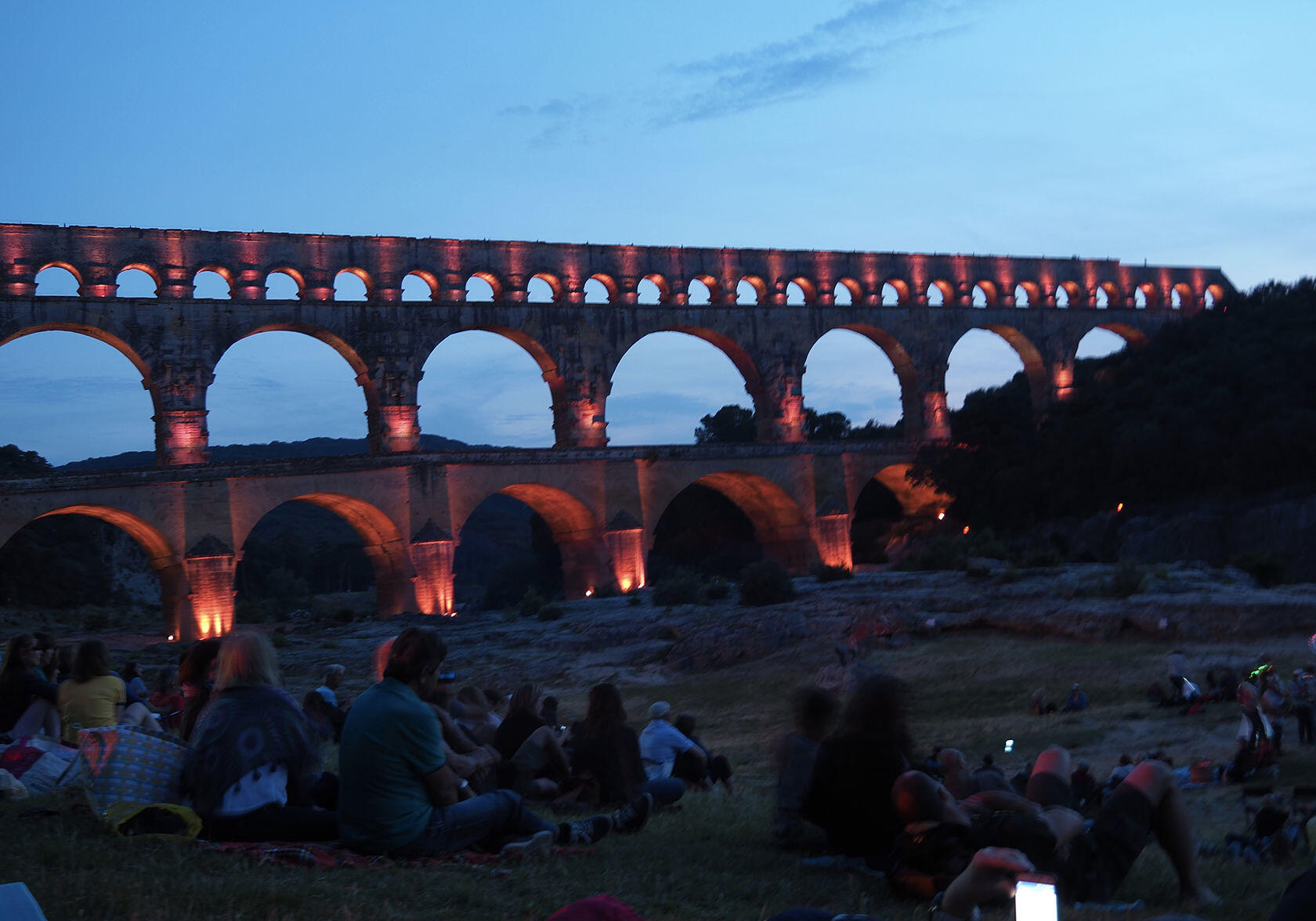 My favourite way to enjoy the Pont du Gard is to rent a kayak and paddle underneath it or to attend a special event. I attended "Les Féeries du Pont" and was absolutely wowed by the fireworks display and the sound and light show. Talk about the perfect way to illuminate the aqueduct. While the commentary was all in French, it didn't matter as the show was accompanied by music and theatrics. The audience camped out on the shores and either brought picnics or purchased food from the numerous food trucks on site. Les Féeries was held on two consecutive weekends in June. 
Follow Janice's France Travel Tips:
Facebook (France Travel Tips)
Twitter: @Jansfrance
Website: www.francetraveltips.com
Image credits: All photos provided by and published with the permission of Janice Chung.