Join Jean-Marie Liere on a Lavender in Provence Tour
Attracted to food, photography, and longing for France, we "met" via Instagram. Jean-Marie Liere has lived in Sydney, Australia, since 1997. He stays connected to his homeland by offering French cooking classes and planning his "Our French Impressions" group tours in France in Bordeaux and Provence.

The French Connection
Born in Poitiers, France, Jean-Marie was a toddler when his family moved to Bordeaux. Most of his grade school years lived in Tours, but the family also spent two years in Mexico City. He returned to Paris in 1984 and again in 1986, spending time in Scotland and the Netherlands in between.
Travel restrictions have impacted many of our boutique tour partners, and Jean-Marie is no exception. With the easing of travel restrictions, Jean-Marie is planning a Lavender Tour in Provence from June 25 – July 2, 2022. We caught up with Jean-Marie in Sydney to understand more about his background and details about this tour.

What is your connection with Provence?
My mother was born in Salon de Provence and returned to the region with my late Dad when he retired 42 years ago. She just turned 101! My maternal grandfather was my godfather and mentor as he was a famous portrait photographer in Aix and Salon de Provence.

When did you first become interested in food and wine?
I fell in the pot when I was little, like Obelix, and both grandmothers were excellent cooks.
When did you start running your Provence tours?
The marketing began in 2015, and the first tour was in Normandy/Brittany/Vendée with an artisan butter research trip for Pépé Saya. The Provence tours followed in 2018 and 2019.

These tours are designed for a maximum of six (6) guests, although bespoke trips are available on demand. I do most of the driving, except on the wine tasting day when there is a driver/guide. The pricing includes breakfast daily plus one other meal, usually lunch. On our last day when we have our farewell dinner at a Michelin starred restaurant. Click here for full details about the itinerary.

Do you have a favourite village in Provence?
It's hard to choose but probably Gordes, as my grandparents used to own a house there.
Do you have a favourite market in Provence?
The Sunday morning market in L'Isle sur la Sorgue.
If you could only eat one Provencal dish, what would it be?
It's too hard to choose between ratatouille with lamb cutlets and bouillabaisse.
Mama Régine's Ratatouille from Cassis Bistro
Ratatouille is a delightful aromatic casserole. This bright and chunky summer vegetable blend will compliment any roasted or barbecued meat dish.
Check out this recipe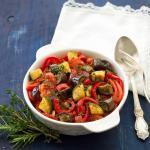 Grilled Lamb Chops with Parsley and Mint Vinaigrette
This dish is a crowd-pleaser. Start the potatoes in advance and prepare your mise-en-place (chopped herbs), the rest can be done when your guests arrive.
Check out this recipe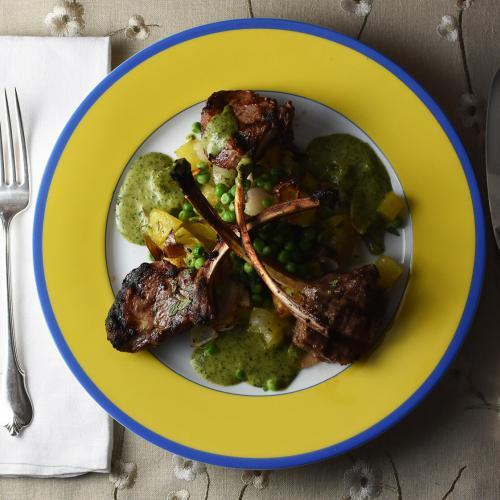 Provencal Ratatouille Recipe
The traditional ratatouille recipe calls for vegetables to be browned in olive oil in a frying pan, each one separately and do not peel them at all. All the vegetables are cooked with their skin to preserve a maximum of taste. Then, they will be mixed and will confit together in an earthenware casserole.
Check out this recipe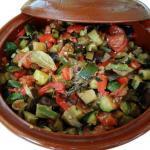 Marseille Classic Bouillabaisse
A Bouillabaisse, to be served in perfect conditions, should be prepared for a party of at least 6 to 7. This allows the cook to purchase a wider variety of fish. You will have to be persevere to find all the different types of fresh Mediterranean fish. If you are far from the Mediterranean, use your local white fleshed fish. The recipe proposed here, consists in poaching the bigger fish into the small fish soup. It is the luxury version of the recipe, as it differs from the original fishermen who were simply recuperating the damaged and unsold parts. Follow the steps to create this a gastronomic recipe.
Check out this recipe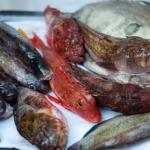 Image Credits: Photos were provided by and published with the permission of Jean-Marie Liere