Loving the Apricot Season in Provence and Recipes
I think that apricots are one fruit that signals the arrival of summer in Provence. Stonefruit apricot or the Latin name Prunus sect. Armeniaca, are related to plums. The fruit grows on a small tree, about the same size as an olive tree. While it's not unusual to see apricot trees growing in the wild in the Alpilles and parts of Provence, there are many commercial growers. In addition, the hot, dry Mediterranean climate suits the apricot, which is why the fruit grows in many countries around the region and the middle east.
The cultivation of apricots began in China well over two centuries ago. As trade opened along the Spice Route, the apricot made its way to the middle east and eventually to current-day Europe.
Typically, the delicate pink blossoms appear on the trees in February. Relative to Turkey, Iran and Italy, France is not a significant global producer. In France, the most common varieties are the Bergeron and Orange de Provence. The season for ripe apricots in Provence is short, typically from June until the end of August. So, with that in mind, here are some recipe ideas for the season.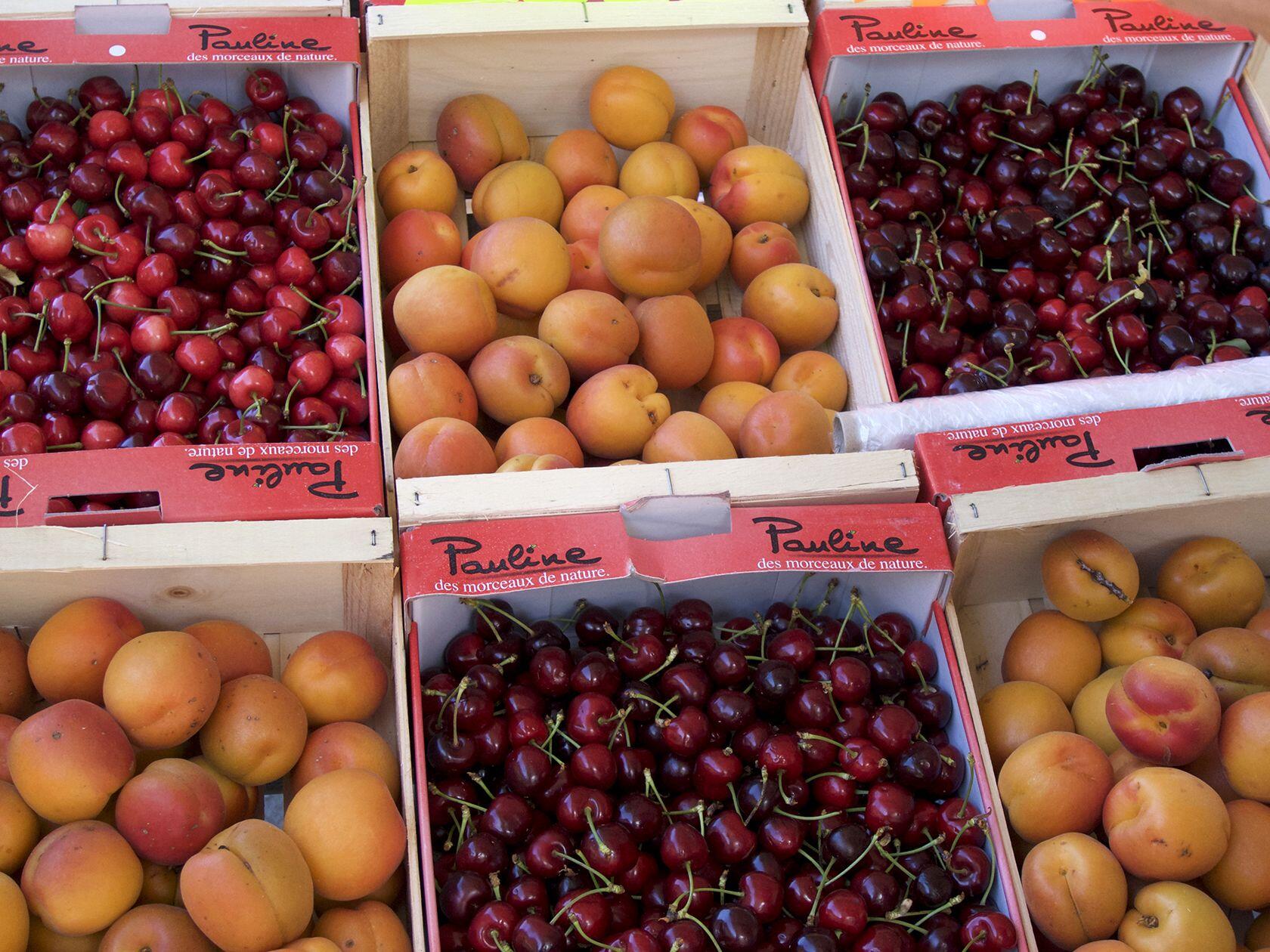 Recipes with Apricots
It's summertime so there are no (or should not be) rules about ice cream. This recipe from Maison Mirabeau almost screams summer with apricot and lavender tastes just like a mouthful of Provence!
Apricot and Lavender Ice Cream
Don't shy away from making ice cream. This recipe takes advantage of ripe stonefruit (apricot, peach), and needs little sugar. The lavender flavouring gives it that hint of Provence.
Check out this recipe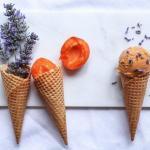 If you are looking for a sweet toast to summer grab some apricots and start baking a delicious apricot cake! The recipe is just as tasteful with peaches if that is your preference.
Apricot Cake - Gâteau d'Abricots
Très vite fait, très vite mangé, ce gâteau est parfait pour tenir le rythme rapide de Juin. This apricot cake is quick to make and disappear even faster. This recipe is suitable for lactose-free diets, and perfect for busy summer months when the stone fruit are the ripest.
Check out this recipe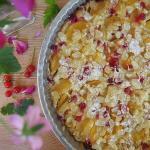 Apricot tarte tatin is a quick and easy dessert provided by Canadian chef Jake Laderoute.
Apricot and Pistachio Tarte Tartin
This apricot tarte tatin is not only beautiful it is easy to make.
Check out this recipe

The perfect combination of apricots, honey, and almonds over yoghurt cream. The recipe comes from a cooking class at The Jean Martin Company.
Roasted Apricots with Honey and Almonds
This dessert recipe can be made on the BBQ or in the oven. Easy to prepare the combination of roasted apricots and yogurt-cream are a match made in Provencal heaven.
Check out this recipe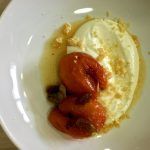 Learning a new dessert recipe is always a fun time to try with friends. Cook'n with Class created a recipe using apricots and chocolate ganache.
Apricots with Dark Chocolate Ganache and Tarragon
This dessert is ultra easy and is guaranteed to impress your friends.
Check out this recipe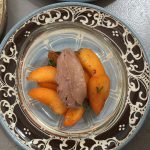 Every once and a while, you need comfort food that fills you with warmth. This apricot tart is the perfect recipe to leave you feeling happy and satisfied.
Apricot Tart
This sweet apricot tart recipe is very easy to make and tasty enough for seconds. It is even better the next day. Note: You can prepare this tart with other stone fruit such as peaches or plums.
Check out this recipe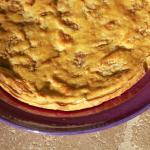 Apricots can be enjoyed in more forms than dessert. This main course is a North African meal filled with spice that brings together chicken, carrots, and apricots.
Chicken, Carrot and Apricot Tagine
The sweetness of the apricots paired with the savoury chicken and golden roasted almonds makes for a meal to remember.
Check out this recipe

Moroccan Lamb Mechoui is an additional North African dish that can be served at a dinner party. The article provides more information on North African recipes!
Moroccan Lamb Mechoui
Since I do not have enough people to feed a proper mechoui to I generally cook a leg or preferably a shoulder of lamb. The shoulder lends itself to the longer cooking time and yields incredibly tender and juicy meat. I marinate the lamb for at least two hours but preferably overnight. I like to cook the mechoui in a hot smoker or charcoal grill but an oven at 375°F will work as well. Serve with saffron rice or golden couscous.
Check out this recipe