L'Appart by David Lebovitz a Book and Swedish Meatballs Recipe
While we were in Provence last fall, I began reading L'Appart: The Delights and Disasters of Making My Paris Home. Why read about Paris ex-pat experiences while living in the South of France? There were several reasons I wanted to read this book, starting with the fact that I love David Lebovitz's culinary style, and I do dream of living in France more full-time.

Book by David Lebovitz
Bestselling author of six books, Chef David Lebovitz shares his ever-changing ex-pat life in Paris, depicting in glorious detail the renovation of his Parisian apartment, shortened to the French slang (argot), to "L'Appart." Lebovitz purchased a chambre de bonne on the top floor of a typical Parisian building. He shares hilarious yet gut-wrenching details that showcase how he deals with contractors, their schedules, and failures.
The reveals of cultural differences between French and American culture were a fascinating part of the book and how David represents the best of two cultures. Chef Lebovitz intertwines new recipes from his daily life. He has chosen some French Classics for his audience and some random favourites, all passionately selected. You will laugh, you will cry, and you will wonder why David did not take more advice from his Parisian partner, Roman!

Book Club Dinner
I presented this for my local book club in Manhattan Beach, California. The consensus was that while the tales of renovation in Paris were challenging, everyone (including two real estate agents) thought that David Lebovitz should have been more aggressive in his dealing with his contractor named Claude. We all agreed that renovations are challenging wherever one might live in the world, and it is essential to have solid referrals and trust in your team. Since all of us at the book club had visited France, we swapped stories of our own faux pas stories!

Book Club Menu
Our group loved the infusion of recipes and our eclectic menu for the evening included:
French Onion Soup /Soupe à l'Oignon (from David's book "My Paris Kitchen")
Swedish Meatballs (Boulettes suédoises)
Salade Verte
Cheese Plate
Apple Maple Tarte Tatin (Tarte Tatin au sirop d'érable)
Lemon-Yogurt Cake (Gâteau au yaourt et au citron)
Recipes from the Book
Chef David Lebovitz does not disappoint the reader or cook in his book if you are looking for new recipes and new versions of old classics. The chef shares over twenty recipes while entertaining you with the tales of turning "L'Appart" into a home. Enjoy his take on French classics like Pain perdu caramélisé (French toast) and Croissants aux amandes. Or challenge your cooking skills with Dandelion Flatbread (Pizza aux pissenlits) and Thai Curry with Lamb and Haricots Verts (Curry d'agneau aux haricots verts). Inside the book's pages, there are recipes from all corners of France:
Cherry Flan (Far aux cerises) – from Brittany
Beef Stew with Olives (Daube camarguaise) – from Provence
Gratins Swiss Chard Gratin (Gratin de blettes) – from Nice
Tastes of Sweden
Thinking of France, perhaps images of neighbourhood boulangeries, vibrant cafés, and tempting pastry shops come to mind. However, while all of that exists, so do big box stores that service one-stop shopping needs such as Ikea (furniture and furnishings), Intermarché (groceries, electronics, and home goods), Brico (hardware, animal food, and garden) and so on. So, although the recipe below has Swedish origins, this is chef Lebovitz's version of the all too familiar menu item at Ikea while you await your home furnishings order.
Here is another favourite passage from the book:
"Swedish meatballs are easy to make at home, and while the rumor used to be that Ikea used reindeer meat in them, I use a combination of pork and beef, because my butcher in Paris never seems to have ground reindeer in stock." ~ from "L'Appart: The Delights and Disasters of Making My Paris Home."

Swedish Meatballs (Boulettes suédoises)
This recipe come from "L'Appart: The Delights and Disasters of Making My Paris Home" by David Lebowitz. David has fond memories of the Swedish meatballs served at the cafes in Ikea stores.
Ingredients
For the Meatballs:
⅔

cup

Whole Milk

⅔

cup

Bread Crumbs

1

tbsp

Vegetable Oil

plus more for frying the meatballs

1

tbsp

Butter

1

medium

Onion

finely diced

1 ¼

pounds

Ground Beef

preferably 80% lean

1

pound

Ground Pork

2

large

Eggs

1

tbsp

Kosher Salt or Sea Salt

½

tsp

Freshly Grated Nutmeg

¼

tsp

Ground Allspice

Freshly Ground Black Pepper
For the Sauce:
5

tbsp (2.5 oz)

Unsalted Butter

cut into cubes

⅓

cup

All-purpose Flour

4

cups

Beef Stock

¾

cup

Crème Fraîche or Sour Cream

1

tsp

Worcestershire Sauce

Salt

to taste

Freshly Ground Black Pepper
For Serving:
Serve on warm noodles, such as egg noodles.

Garnish with chopped fresh parsley lingonberry jam or cranberry sauce.
Instructions
Make the Meatballs:
In the stand mixer bowl, stir together the milk and the bread crumbs by hand. Let stand a few minutes so the bread crumbs can absorb most or all of the milk.

In a large nonstick skillet, heat the oil and butter. Add the onion and cook, occasionally stirring, until it's translucent, about 3 minutes. Scrape the onion into the stand mixer bowl with the bread crumbs. Wipe the skillet clean with a paper towel and set it aside.

Add the ground beef and pork to the mixer bowl, then add the eggs, salt, nutmeg, and allspice and season with pepper. Fit the mixer with the paddle attachment and set the mixer on low speed. Then, increase the speed steadily to high and beat everything together for 1 minute.

Line a baking sheet with parchment paper. Form the mixture into meatballs, using 1 tablespoon per meatball and roll them into rounds with your hands. Set them on the baking sheet as you form them. (Having a bowl of lukewarm water handy to dampen your hands occasionally will make it easier to shape the sticky meatballs. If you can enlist someone to help, an extra pair of hands will speed up the process. Use a spring-loaded cookie scoop with a 1-tablespoon capacity if you have one.
Make the Sauce:
Melt the butter in a Dutch oven or similar-size pot. Stir in the flour with a whisk and cook over medium-high heat, frequently stirring with the whisk, until the roux turns a gentle brown colour, about 5 minutes. Add the stock and cook, stirring continuously, until the sauce thickens, 6 to 8 minutes.

Turn off the heat and whisk in the crème fraîche and Worcestershire sauce. Season with salt and pepper and cover the pot.

Coat the skillet you used to cook the onions with enough vegetable oil, so there is a good oil film on the bottom. Then, working in batches, fry the meatballs and crowd them in the pan. (Unless you have a particularly huge skillet, you should plan to fry these in three or four batches.)

As the meatballs cook, turn them with a spatula or firmly shake the pan to brown evenly on all sides. Add them to the sauce when the first batch of meatballs are browned on all sides and fully cooked. Wipe the skillet clean with a paper towel between batches and cook the rest of the meatballs, adding more oil to the pan, if necessary, and transferring the finished meatballs to the sauce.

Gently rewarm the meatballs in the sauce. Spoon the meatballs and some of the sauce over a plate of warm noodles. Sprinkle chopped parsley over the top and serve a spoonful of lingonberry jam alongside.
Sides Dishes to Add: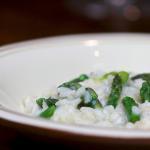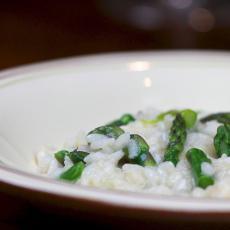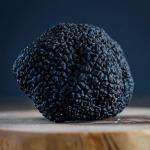 Stuffed Zucchini Flowers from Provence
But we often wonder how to prepare them? Today we share with you a delicious way we cook them in Provence.. Here is the recipe for zucchini flowers stuffed with ricotta. An aromatic recipe, very simple to make, which will create a sensation for your guest as a starter or as an accompaniment to fish or shellfish.
Check out this recipe

Provencal Tomatoes and Potatoes Gratin
Easy side dishes to accompany roasted meats or fish or even just a green salad
Check out this recipe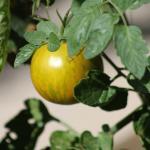 Conclusion
Would I like to renovate an apartment in Paris? I am convinced that I would prefer an apartment that met my existing specifications so I would have time to enjoy "la vie quotideinne Parisienne" (the daily life in Paris!).
Book Details
L'Appart: The Delights and Disasters of Making My Paris Home
370 Pages
Available in both a Kindle version and as an audiobook.
---
As an Amazon Associate, this website earns from qualifying purchases. Note: if you purchase a book via these links, we receive a small commission that does not impact your price. Thank you in advance for supporting our work to maintain Perfectly Provence.