Our Top Ideas for a Family-Friendly Holiday in Provence
Les Vacances! Holidays in Provence en Famille
The trip is booked, finally a chance to spend some time in Provence with the family. However, you want this experience to be one that everyone (and every age) will remember with equal amounts of joy.
Touring old Provencal villages in a hot car, and travelling on small roads is not everyone's recipe for a perfect vacation day. It has been our experience when friends visit with their kids that the key to a successful family-friendly holiday in Provence is to plan no more than one outing each day and always allow for pool time.
This article is a reference guide, for the Bouches du Rhône, Camargue, Luberon and Vaucluse areas within Provence. Check-out our top-picks for family-friendly holidays on the French Riviera.
It would be impossible to list all available activities in the area, so the following is a collection of holiday ideas from our contributors and friends. We plan to continue to build on this listing over time.
Have fun!
---
Bouches du Rhône:
To discover the Alpilles with kids, head over to this article for an in-depth list of ideas on what to do in (and near) these small mountains. 
Arles: Discover the Romans. Within a small geography, the city has several well preserved Roman sites that will help any student studying history. Visit the arena, which remains operational today for bullfights, concerts and other events. Just down the road are the remains of the antique theatre. In the basement of the Hôtel de Ville (city hall), you can walk through the cryptoportiques, once a covered walkway lined with shops. Finally, visit the Musée départemental Arles to see a Roman barge that once transported goods on the Rhône River.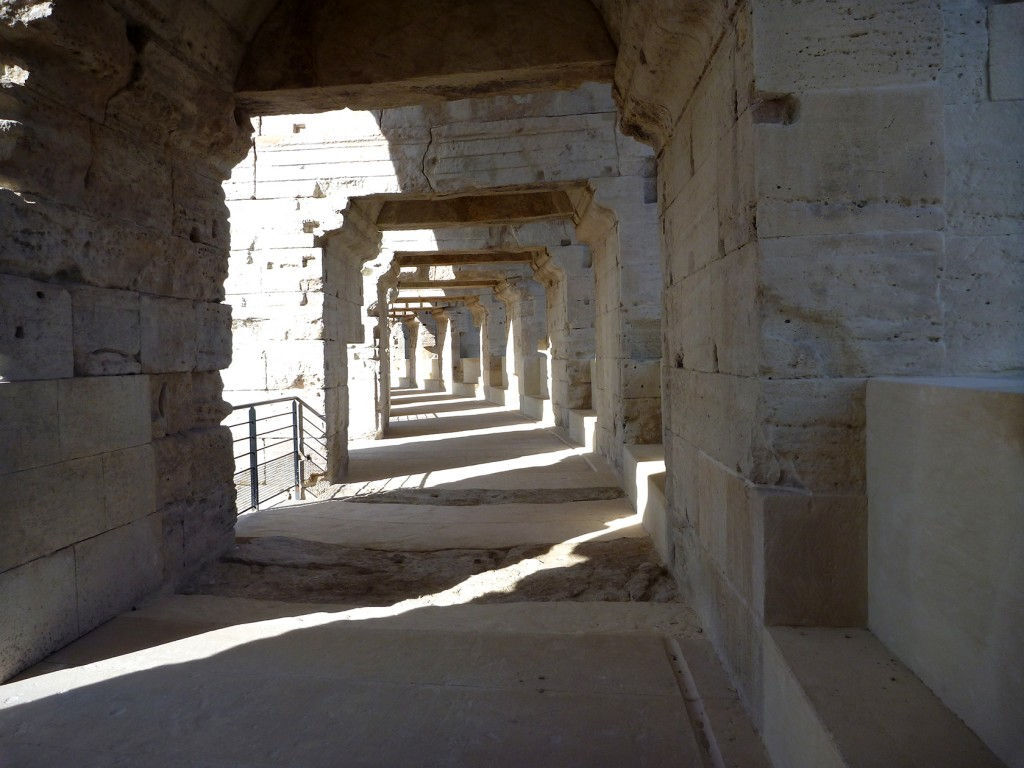 Musée départemental Arles antique
Presqu'île du cirque romain
13635 Arles
Tel: +33 (0)4 13 31 51 03
Closed Tuesdays
Kayak on a river or the sea. Summers can be hot in Provence. One way to cool down is to rent a kayak, and if you end up getting wet, it's an excellent way to cool down. Most outfitters have options for single, double and even 4-person boats. Kayak Vert runs an operation on the Gard River, and you can float under the Pont du Gard. There is a similar set-up Canoe Vert on near Fontaine de Vaucluse.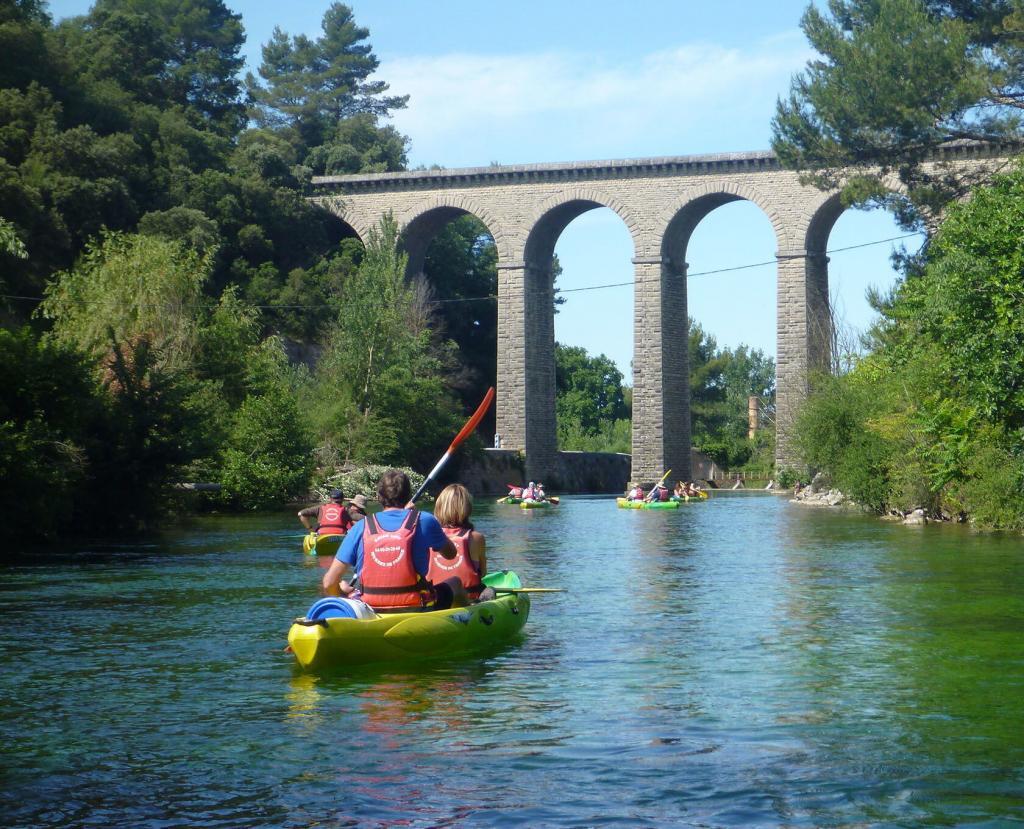 The bulls are coming to town! The cowboy (gardian or gardien) culture in the Camargue and Bouches du Rhone runs deep. Essential Reading to Understand the Cowboys of Provence.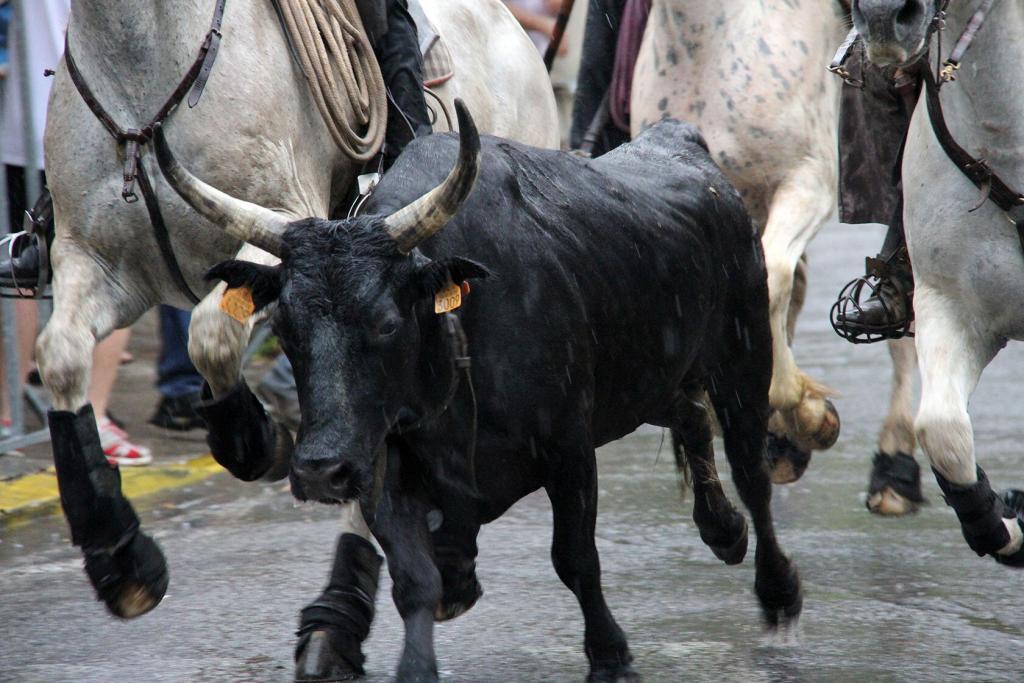 Look for flyers advertising local events that include black bulls (taureaux) and white horses. These events could include animals running the streets (abrivados and bandidos) or a course camarguaise (a sporty game with a bull in an arena and nimble men).
Taureau Piscine (Toro-Piscine) is fun to watch and often occurs in the evening. The idea is a bit of "last person standing"  which involves a young bull, a small swimming pool, and some degree of bravado.
Gaso de taureaux it's when the bulls go swimming in Provence, it's an abrivado of sorts that includes swimming animals and sometimes the horse riders.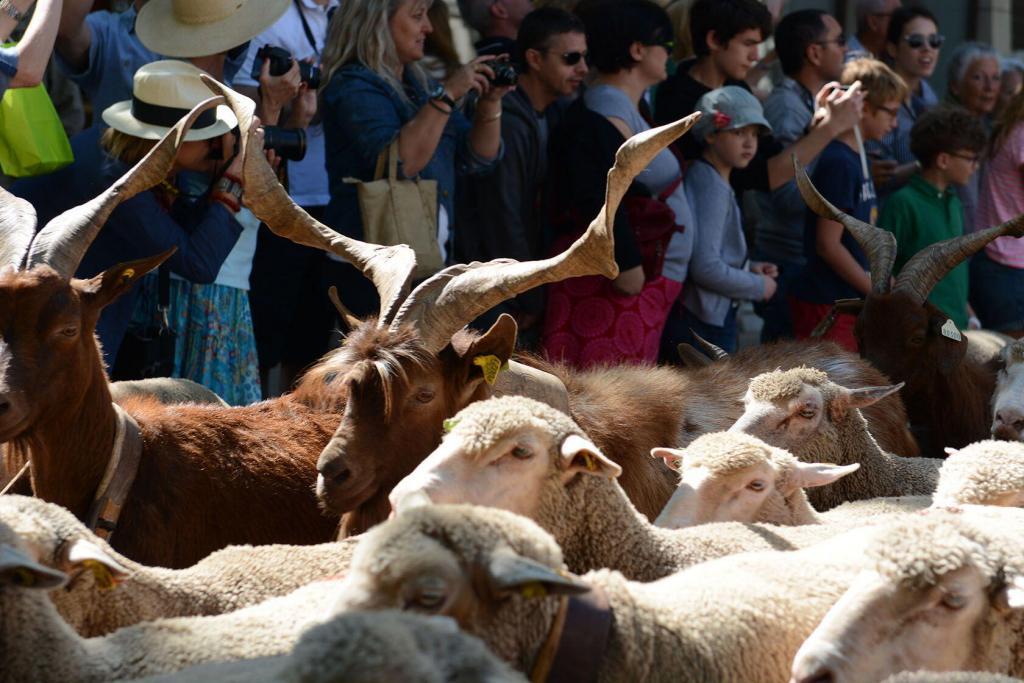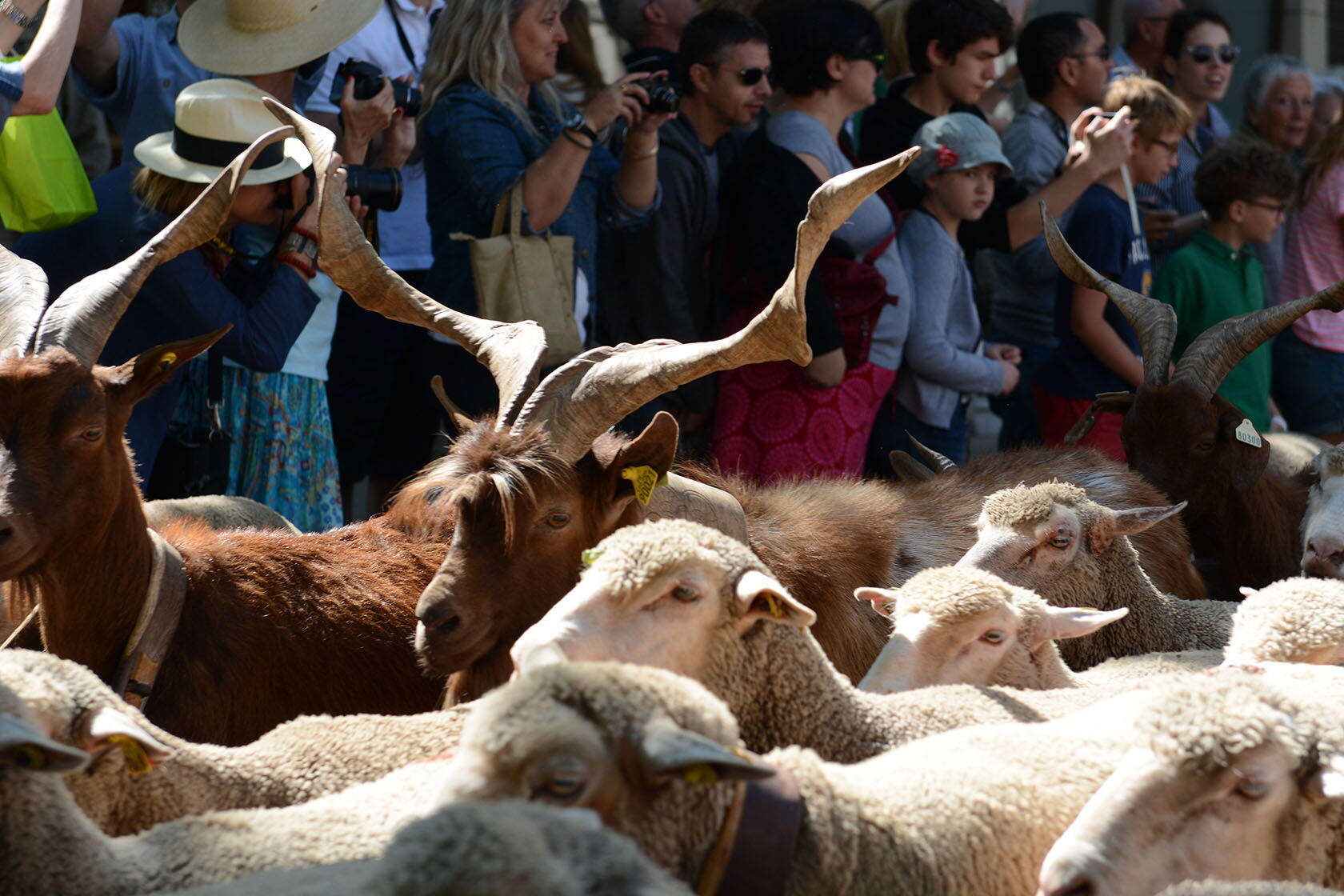 Count sheep during the day! The bi-annual movement (spring and fall) of livestock between the plains, valleys and higher alpine pastures – the transhumance – is a definitive marker of the changing seasons in Provence. Check local announcements to witness the magic of the transhumance.
---
Camargue:
Visit the pink flamingos at Parc Ornithologique from April through October the park is open from 9h to 19h. You can take a short walk along the trails, about 1-1 1/2 hours. Buy tickets at the entrance and picnics are allowed.
Get close to nature when you take a walk in Les Marais du Vigueirat. This protected marshland is accessible via stroller-friendly boardwalks. The entire nature preserve is 1000 hectares in size, with walks that range from a short loop of 500m, a 3km walk and a guided six (6) hour hike. (See the location via map)
Take a ride on a Salt train! The salt flats or salins in the Camargue generate over two million tons of sea salt per year. From April until October, water from the Mediterranean is let into a series of channels and evaporation pans that run some 60km. Over the course of the summer months, the water changes from a salt content of 26g to over 260g. And the water turns pink!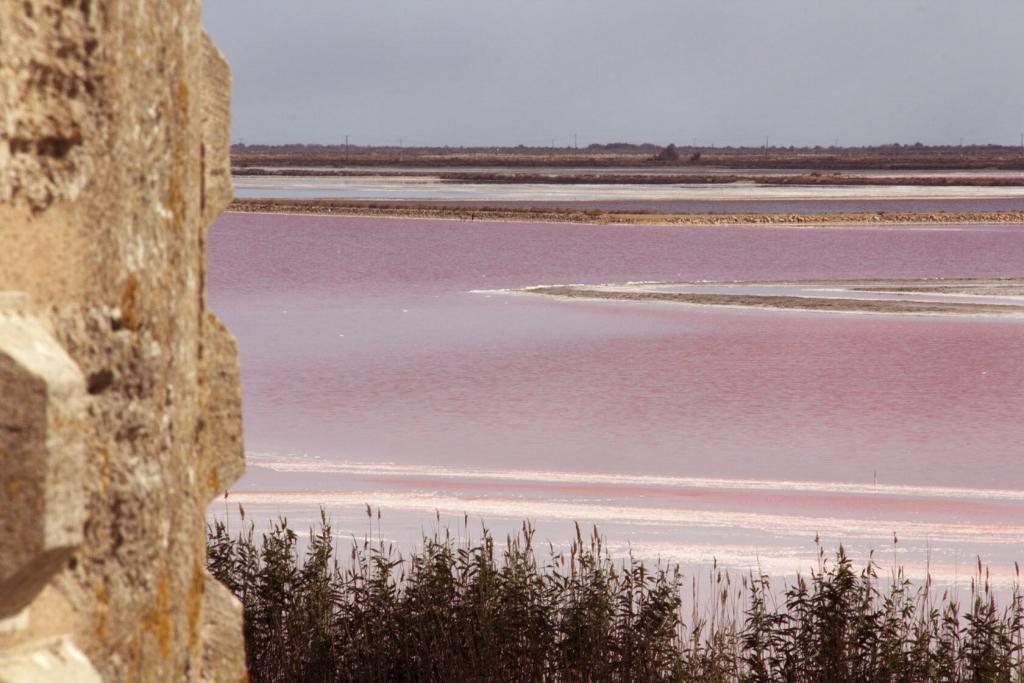 Stroll along the ramparts in Aigues Mortes (the dead waters). This fortress was built under the direction of King Louis IX. The fort is an important piece of the history of Southern France. It is well worth taking the self-guided audio tour of the ramparts.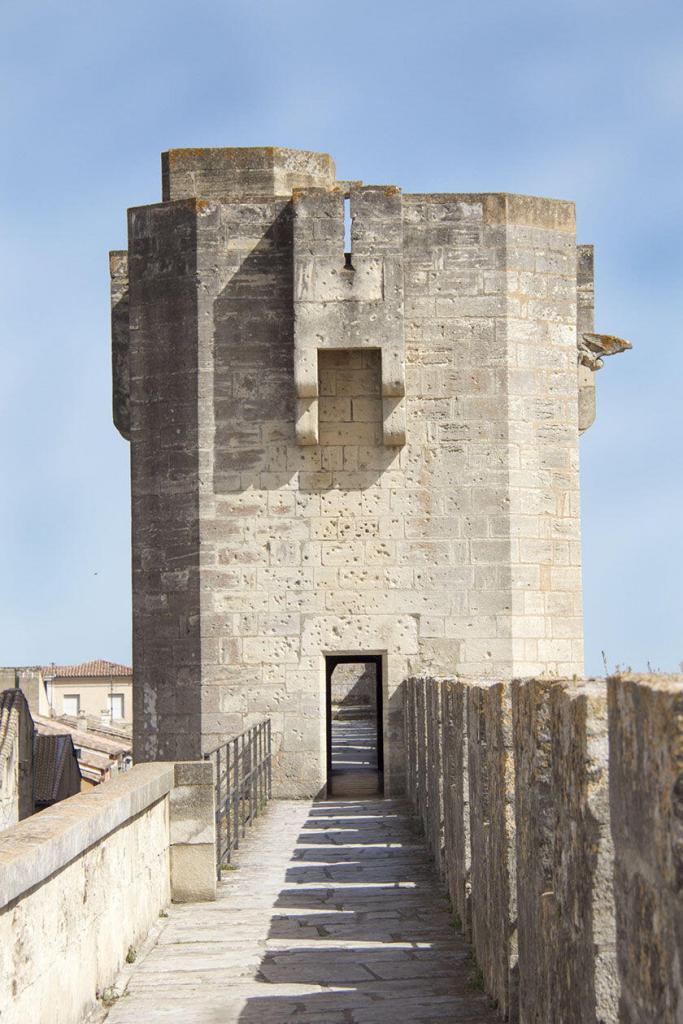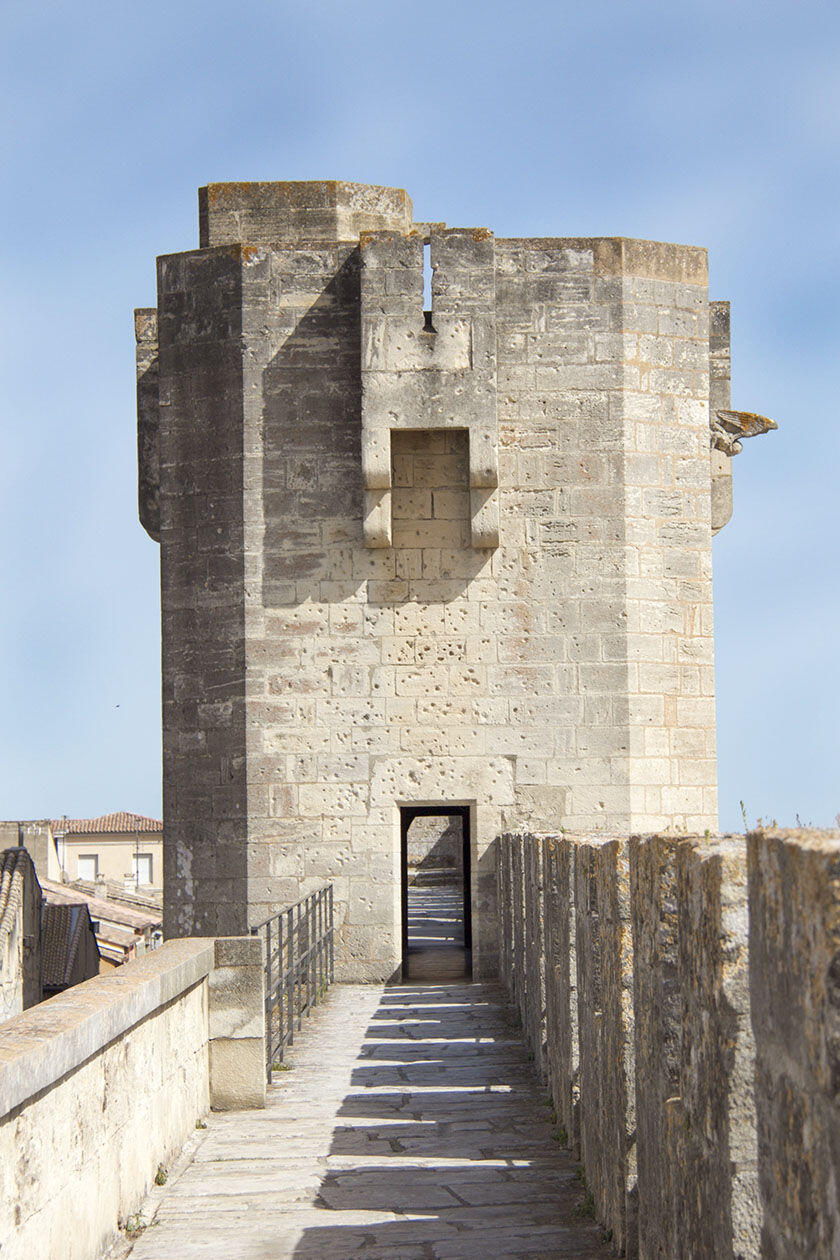 ---
Luberon:
Cabrières d'Aigues: Take a plunge at l'Etang de la Bonde. This man-made pond in the heart of the Luberon is open for swimming all year long (for those brave enough). In July and August, there are lifeguards on duty. At the water's edge, there is ample parking and a small snackbar. Canoeing and windsurfing are not allowed, but fishing is with a permit.
30 Quartier Les Figuières
Etang de la Bonde – RD 27
84240 Cabrières-d'Aigues
Cavaillon: Hug a rock face! Sporty types can try their climbing skills and challenge their vertigo on the Via Ferrata ("Iron Road") installed along the cliff face overlooking the city. There are two climbing loops, but note that the longer one is only recommended for those who have tried the sport before. You must have a helmet and adequately fitting harness. There are rental shops in Cavaillon for the gear and also several recommended guides. Here is the tourism website for details.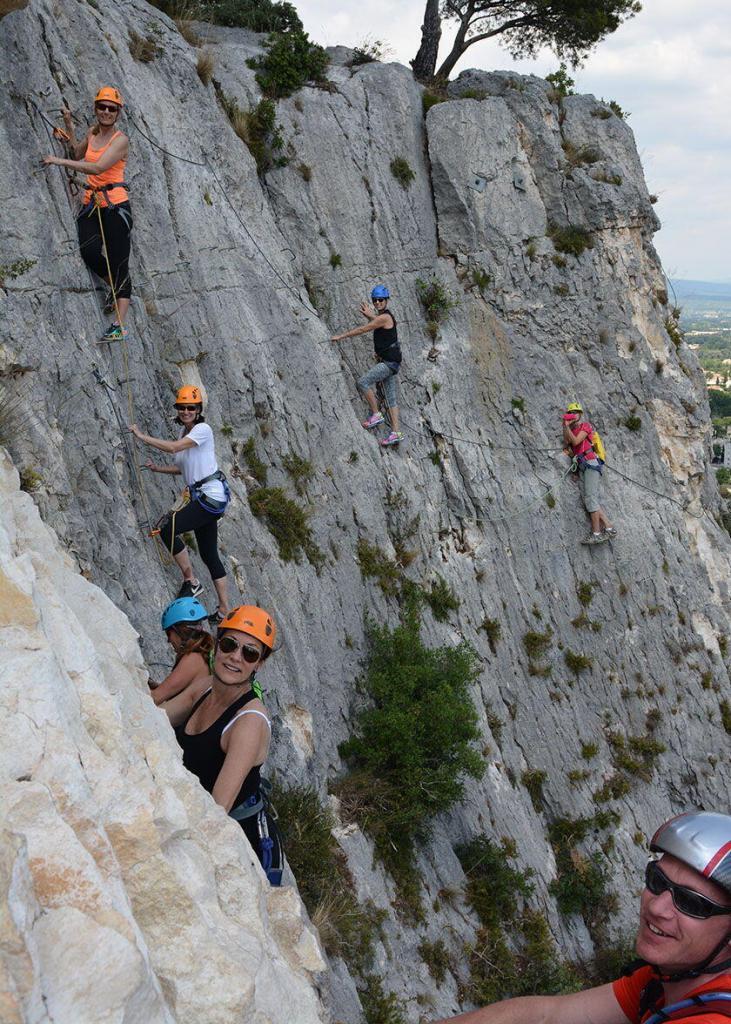 Coustellet: The Lavender Museum is worth a visit. The displays are interactive and sensory it's a "tour for the nose." There is an audio guide available in 10 languages. Just for the kids, there is a quiz and a 'Young Lavender-grower's Diploma.'  Entry is free for children under 15.
Musée de la Lavande (website)
276 route de Gordes
84220 Coustellet
Tel: +33 (0)4 90 76 91 23
Goult:
Crafting workshops: Jolie Vintage Atelier opened its doors in January 2017, for workshops accommodating a maximum of six (6) people. However, for crafting parties for kids and adults, the numbers can be larger if held in a larger venue. During the summer, Jolie Vintage Atelier is open all the time, but advanced reservations of a minimum of three (3) days would be appreciated. From September to May, the atelier is open on Tuesdays, Wednesdays and Thursdays; however, arrangements on other days (including weekends) are possible. The crafting sessions last 2 1/2 hours and at the end participants will have completed one project – a single decorated object. Read more here.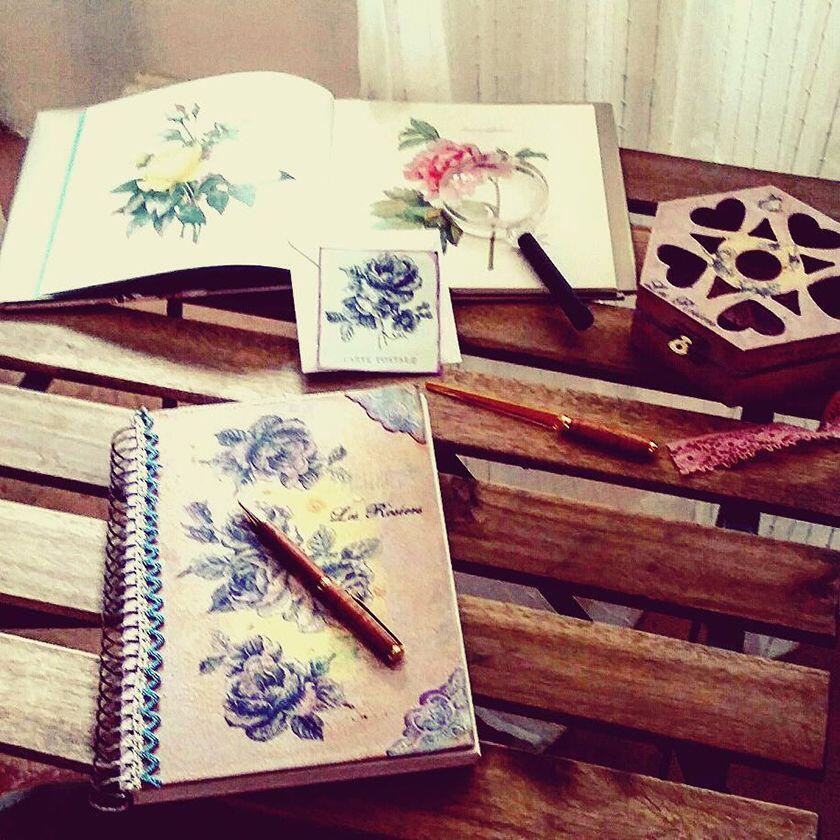 La Roque d'Anthéron: Get lost at le Parc Labyrinthe Geant is a huge maze. The green hedge stands three (3) metres high and it takes about an hour to find your way through the puzzle. The park has several other attractions including a zip line.
Roussillon: Get colourful (or at least your shoes will) on the Sentier des ochres de Roussillon – the Ochre Trail. It's a short hike through the ochre cliffs of Roussillon. Kids under 10 years old get in for free. Read about red coloured bath stains in "Revisiting Provence's Natural Ochre Hues in Roussillon."
While you are there consider visiting the mines where the ochre was extracted. It is highly recommended to book in advance at the Mines de Bruoux.
---
Near to Aix-en-Provence:
Barben:  This one is for animal-loving kids. There are over 700 animals and 130 different species at Zoo de la Barben. With 9km of walking paths, a place for picnics, a snack bar and even a "petit train" you can fill several hours exploring this zoo.
Zoo de la Barben
Route du Château 13330 La Barben
Open every day, all year.
Children under 3 years get in for free.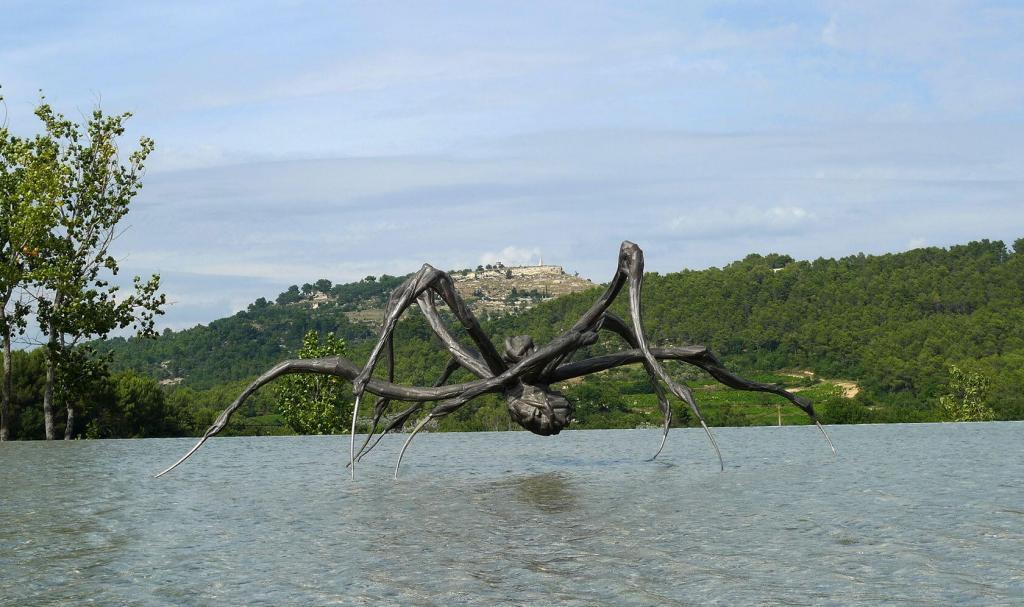 Le Puy Ste Réparade: Despite what we said above, some vineyards are more fun than others for kids. Chateau la Coste has a very unique contemporary art and sculpture collection scattered throughout the property. There is a self-guided walk (approximately 2 hours) through the vineyard to discover the permanent installations. Everyone in your group will get some exercise along with a dose of culture. There is even ice cream available at the outdoor café – La Terrace. There is always something new to discover at Chateau la Coste.
Chateau La Coste
2750 Route de la Cride
13610 Le Puy Ste Réparade
Who doesn't like Chocolate? The Puyricard Chocolate Factory offers factory tours and samples to anyone over 10 years old. The only catch is you have to wear a protective cap on your head, but don't worry everyone has to do the same. The tour costs 10 Euros, it takes about two (2) hours and you can book online.
Book a tour or workshop at Chocolaterie de Puyricard
Avenue Georges de Fabry
13540 Puyricard (see map)
---
Vaucluse:
Head underground to the Cave of Thouzon sometimes called "Cave of the Fairies." This subterranean cavern was discovered in Le Thor in 1902. The grotto is an amazing chance to see stalactites, stalagmites and other geological features.
Cave of Thouzon
2083 Route d'Orange
84250 Le Thor
Tel: +33 (0)4 90 33 93 65
The Parc Spirou amusement park opened in June 2018. The 4.5-hectare park is located between Avignon and Carpentras. A popular Franco-Belge comic strip, Spirou is the impetus for the park's theme. Although the comic is not necessarily familiar to children from other parts of the world, the kids will enjoy the three roller coasters, 3-/4-/5-D simulators and other rides (12 in total).
Parc Spirou
800 Allée de Beaulieu
84170 Monteux
Tel: +33 (0)4 58 55 50 00
Cool off and get wet at Wave Island water park (previously called Splashworld). It's a day at the beach without the drive to the coast. Located just outside Monteux this park is definitely family-friendly fun in the Vaucluse. Pick a hot day and wear a bathing suit. There is a lazy river, a surf wave, water slides, a beach and much more.
Wave Island Parc
800 allée de Beaulieu
84170 Monteux
Tel: +33 (0)4 88 84 72 17
All rights reserved. Perfectly Provence articles and other content may not be published, broadcast, rewritten (including translations into other languages) or redistributed without written permission. For usage information, please contact us.
Syndication Information
Affiliate Information
As an Amazon Associate, this website earns from qualifying purchases. Some recipes, posts and pages may have affiliate links. If you purchase via these links, we receive a small commission that does not impact your price. Thank you in advance for supporting our work to maintain Perfectly Provence.