Gaso de Taureaux When the Bulls Go For a Swim in Provence
An abrivado is a special event in Provence, where French cowboys called gardians run bulls through a town as part of a big sporting event. It's an exciting test of horsemanship that not all gardians can master.
Even more exciting is the Gaso de Taureaux. Here, instead of running through the streets, the bulls are driven through a lake. It's not clear why—maybe they need to freshen up?
I saw my first Gaso at a lake near Maillane that has a small sliver of water sticking off to the side. It's like a finger of lake a hundred yards wide and gardians make bulls swim across it. It's an even sterner test of horsemanship than an abrivado because bulls don't normally just go for a swim.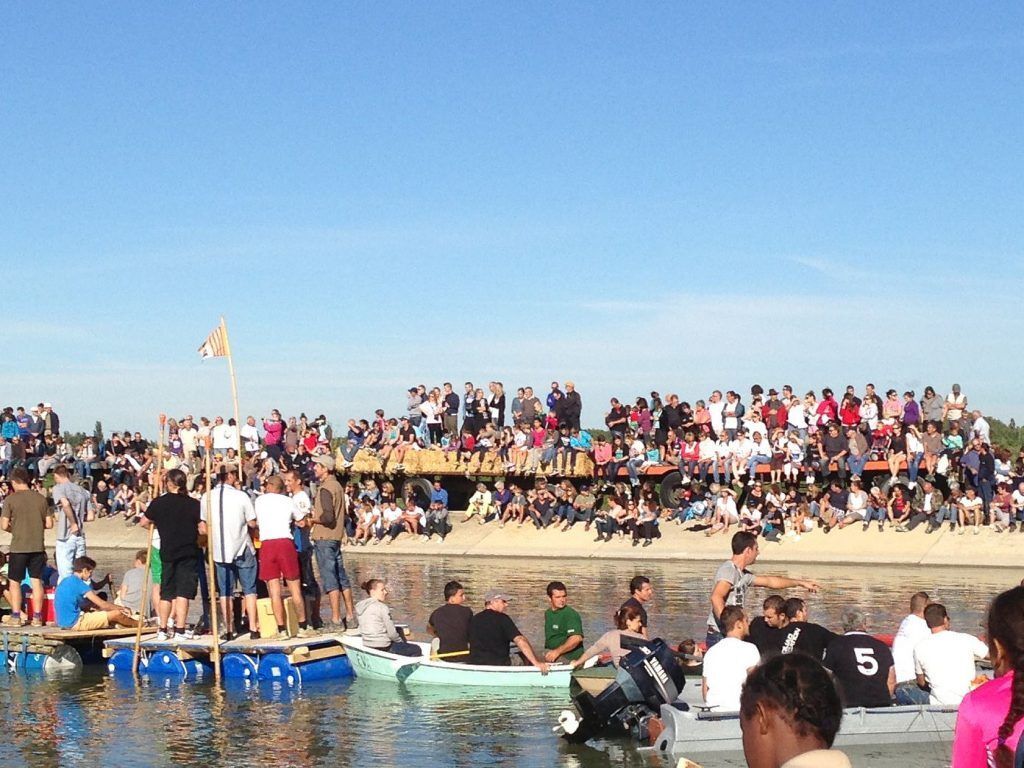 Here's how it works: bulls are let out of a truck and gardians run them toward this finger of lake. Then, at the last moment, the gardians stop their horses and pull them to the sides. The unsuspecting bulls plunge into the water, swimming across to the other side where they are corralled by more gardians.
At the Maillane lake, two thick ropes marked the path that the bulls would follow through the water. There were hundreds of people in boats floating along these ropes, plus many more on shore.  Sausages were grilled, wine was drunk, and bands played—the crowd even did the wave.  It was like a big tailgater before a college football game.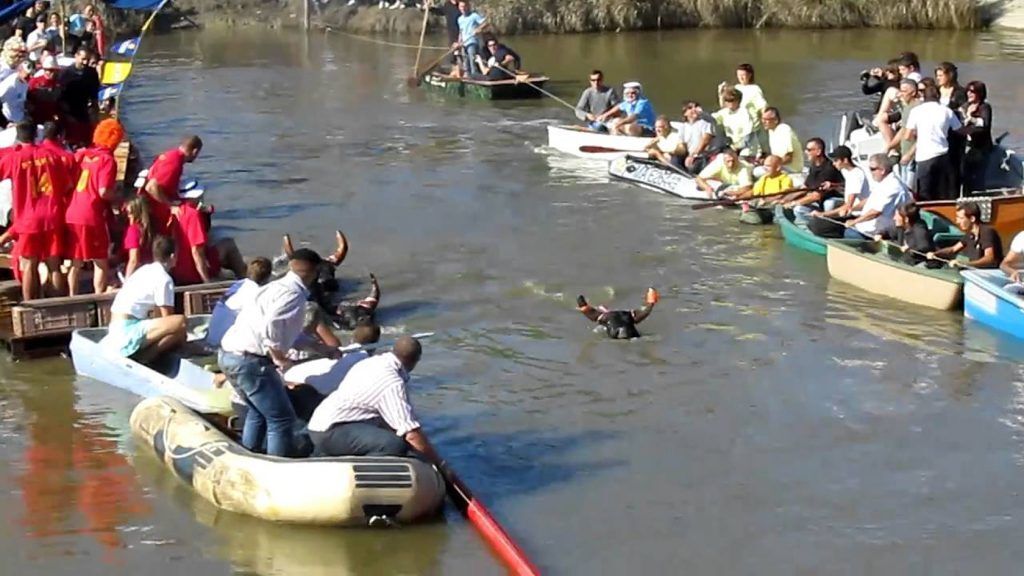 The bulls were driven in three groups. As the first group arrived, several tons of bull, horse and gardian came charging towards the finger of lake.  The horses suddenly screeched to a halt and the bulls plunged ahead and swam to the other side.  Success!
Soon the next group of bulls and gardians raced forward. This time one of the horses forgot to stop and plunged into the lake along with the bulls.  His poor gardian fell off and desperately hung on to the saddle, looking very nervous at being surrounded by four seriously ticked-off bulls. Somehow he got back aboard as his horse left the lake.
When the third and final group made their run, everything was fine at first. Then halfway across, the bulls decided to make a break for it. They took a sharp left turn, breaking through the line of boats and scattering the spectators.  They swam toward the open water of the main lake while boats full of drunken fools gave chase.  One guy even jumped on a bull and rode bareback for a while.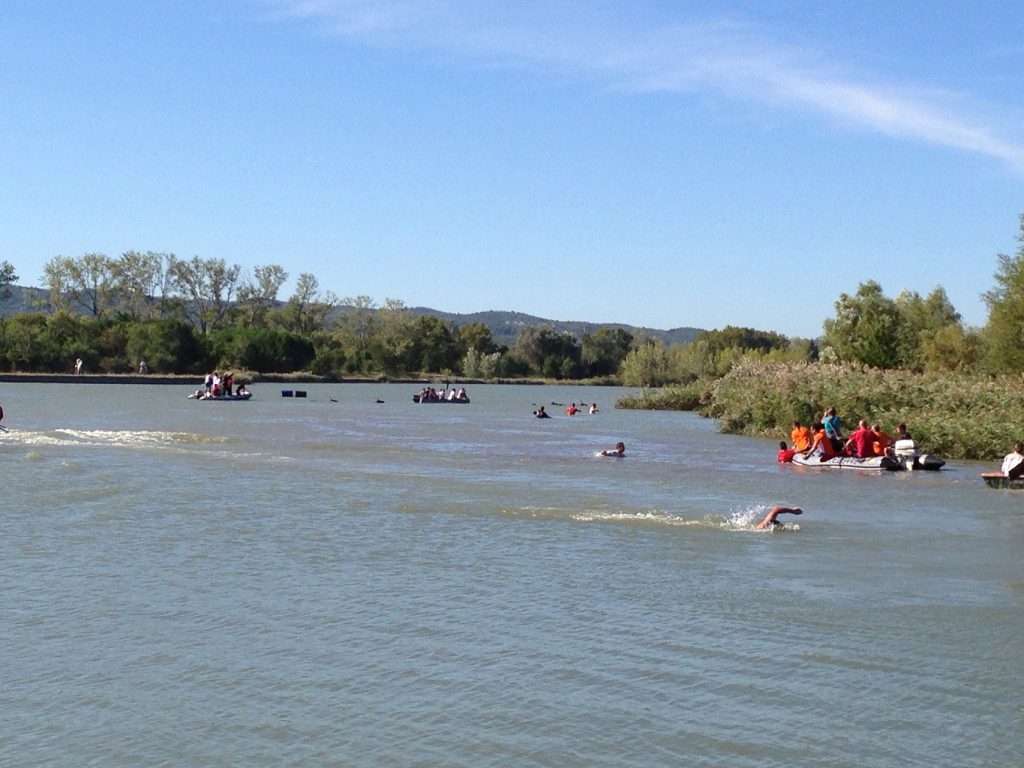 At first you could see the bull's heads and tails as they swam to freedom. But as they receded further and further into the distance, heading for the far shore of the lake, the only things visible were huge horns bobbing along.
Luckily, the fire department was prepared for this, with a speedboat at the ready and steely-eyed pompiers geared up for action.  Unfortunately, they had forgotten to prime the engine and spent precious minutes swearing and trying to get it started while the bulls continued their escape.
Eventually, the engine started and the pompiers roared off. They captured the bulls, which came back clean and fresh, if a bit waterlogged.
All rights reserved. Perfectly Provence articles and other content may not be published, broadcast, rewritten (including translations into other languages) or redistributed without written permission. For usage information, please contact us.
Syndication Information
Affiliate Information
As an Amazon Associate, this website earns from qualifying purchases. Some recipes, posts and pages may have affiliate links. If you purchase via these links, we receive a small commission that does not impact your price. Thank you in advance for supporting our work to maintain Perfectly Provence.