Our 7 Favourite Villages and Vineyards of the Alpilles
Les Alpilles are a small mountain range in Provence, about 20 minutes south of the papal city of Avignon. These mountains and the surrounding countryside are dotted with charming villages and rolling vineyards, the perfect place to spend a few days. My wife and I live part of the year in St-Rémy-de-Provence, a small town nestled up against the northern slope of the Alpilles. Let me tell you about some of my favourite villages and vineyards, ones you might like to visit.
Alpilles Villages
St-Rémy-de-Provence
Of course, I have to start with my own St-Rémy, famous as the birthplace of the medieval seer Nostradamus. It's also the place where Vincent Van Gogh spent a year in an asylum, painting many of his masterpieces. You can visit the asylum, Saint-Paul de Mausole, and even see Van Gogh's old room, which still looks like it did when he lived in it. On the outskirts of town are some of the best Roman ruins in Provence, the settlement of Glanum and the monuments known as the Antiquities.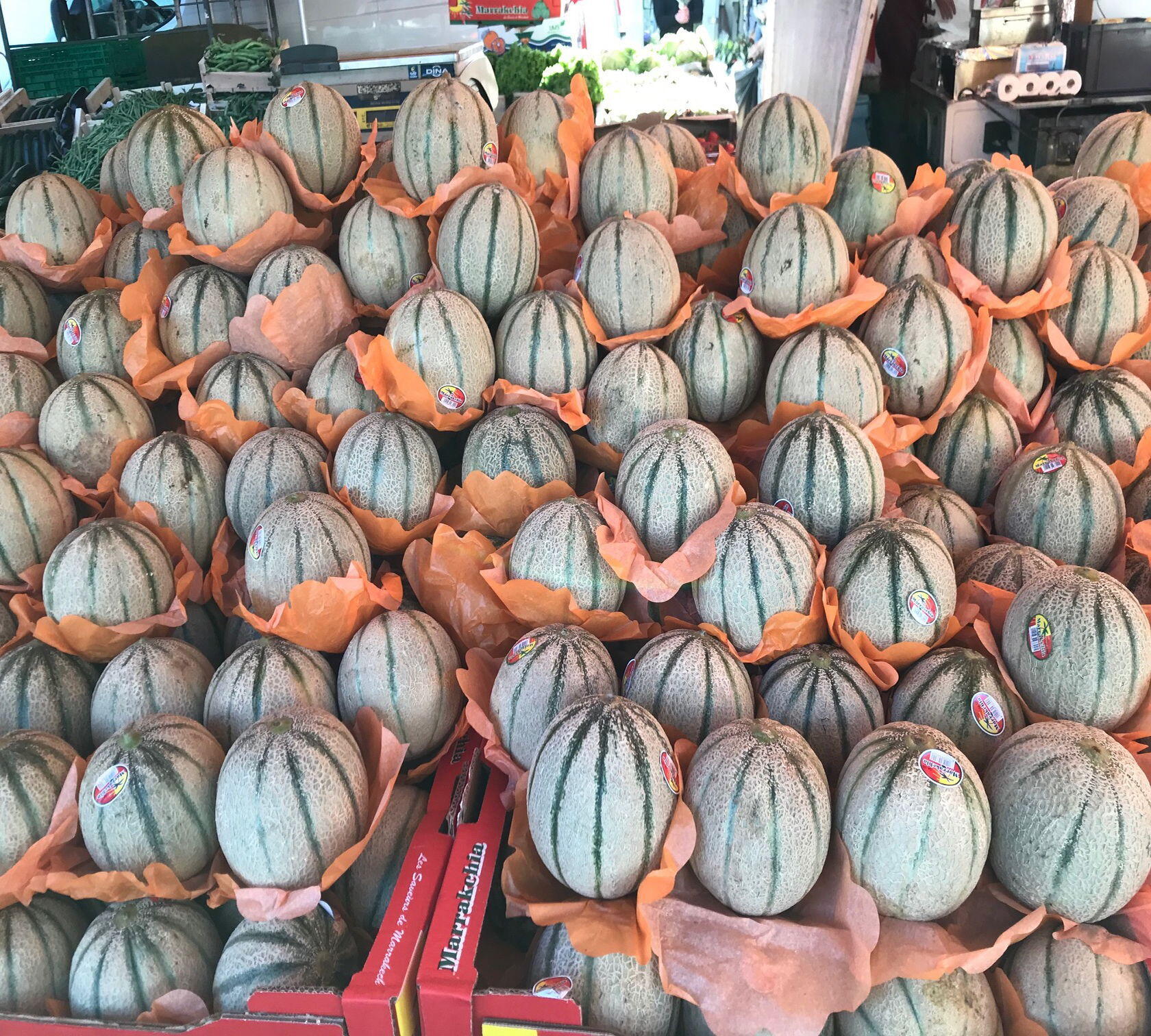 If you can, visit St-Rémy on a Wednesday when its glorious outdoor market starts in the central square and spills out all along the town's winding roads. Full of delicious foods, lavender, colourful fabrics and more, the market is a great place to browse, sniff, taste, and buy a few souvenirs. And there's no better spot to stock up for a picnic.
Les Baux-de-Provence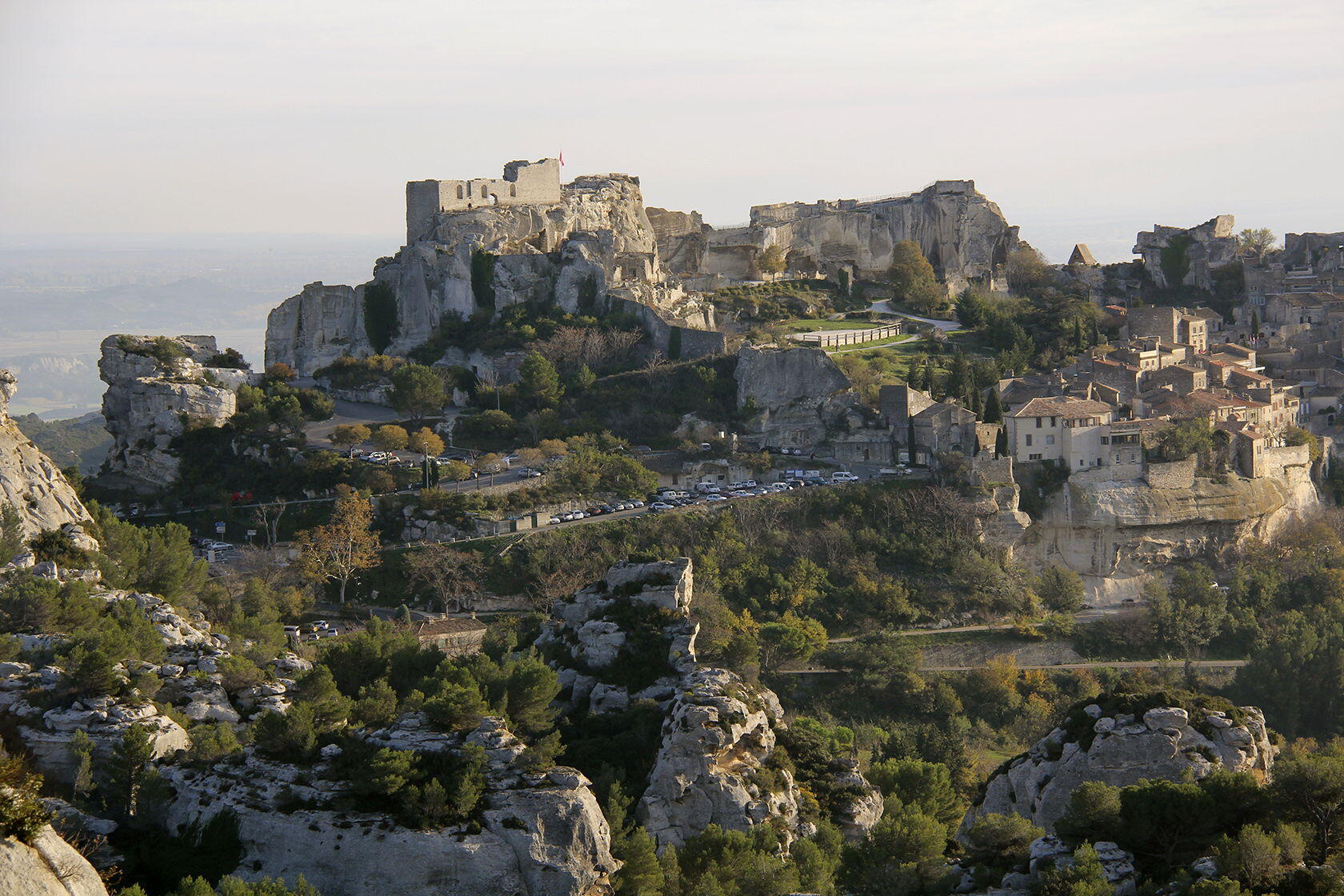 Atop the Alpilles sits the remains of the medieval fortress of Les Baux, once one of the mightiest in France. Visitors will enjoy magnificent views—on a clear day, you can see to the Mediterranean Sea. There are demonstrations of ancient weapons like catapults and trebuchets to keep the kids entertained. You reach the fortress by walking along the cobblestone streets of the tiny village of Les Baux, full of interesting shops and cafés.
Just a few hundred meters from the town is one of the can't-miss sights of Provence, the Carrières de Lumières. It's the world's greatest sound-and-light show, in a vast cavern carved inside a mountain. Each year a new artist is featured (this year it's Salvador Dali), and it has to be seen to be believed. To get a taste of what the show is like, click here.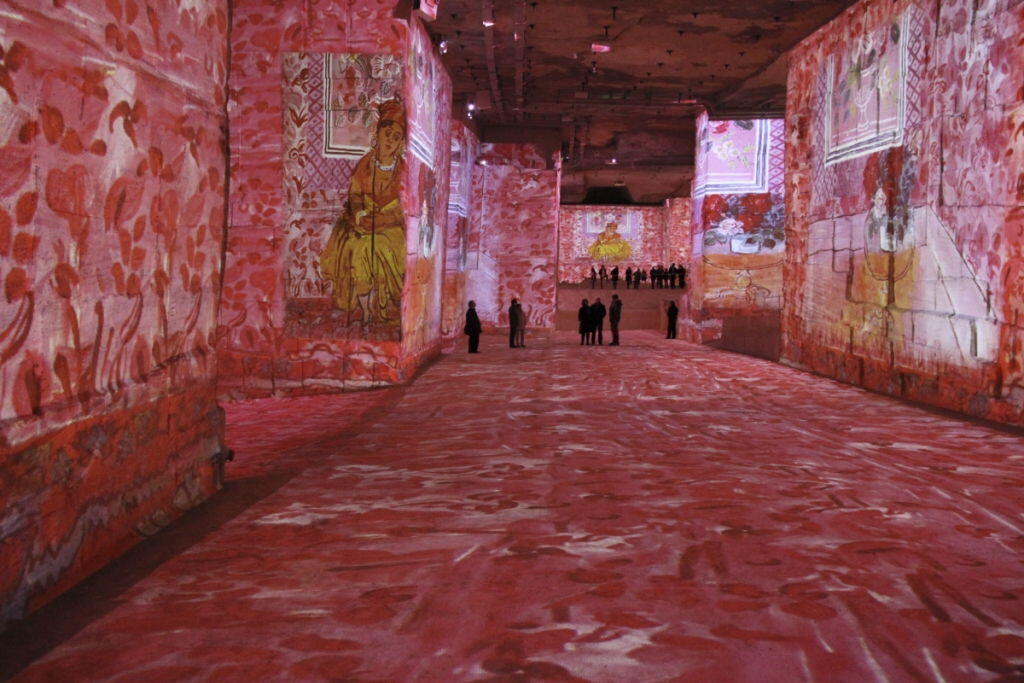 Maussane-les-Alpilles
After exploring Les Baux, if you want a cup of coffee, a drink, or even a meal, then check out Maussane-les-Alpilles, just down the hill. Maussane's central square, with its bubbling fountain, is lined with cafés and restaurants. In the warm months, they put their tables and chairs in the square, and rare is the time when there aren't plenty of happy diners enjoying the sunshine. For a hidden gem, try Le Clos Saint Roch, a delightful restaurant just a block off the square.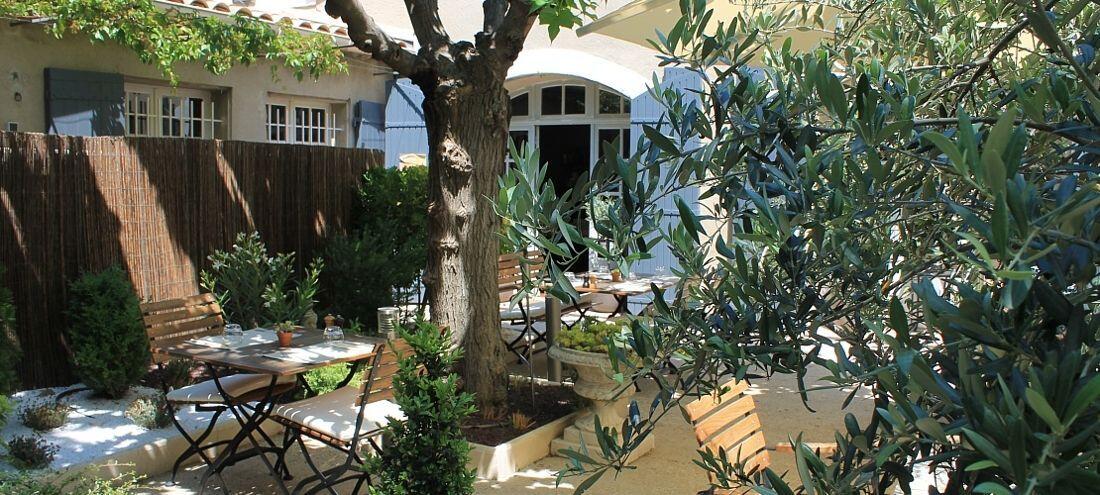 Maussane is in the heart of France's best olive oil growing region, and you might want to pick up a bottle or two to take home with you. Try the Jean Martin boutique, stocked with outstanding olive oil and other Provençal specialties.
Eygalières
Another popular village—a hamlet, is Eygalières, just to the east of St-Rémy. It's more rustic than its neighbours, and I sometimes see horses tied up on the short main street while their riders do some shopping. Just outside of town is the Sainte Sixte Chapel, one of the most photographed sites in the region. For such a small village, Eygalières boasts some serious eating, with excellent restaurants at all price ranges.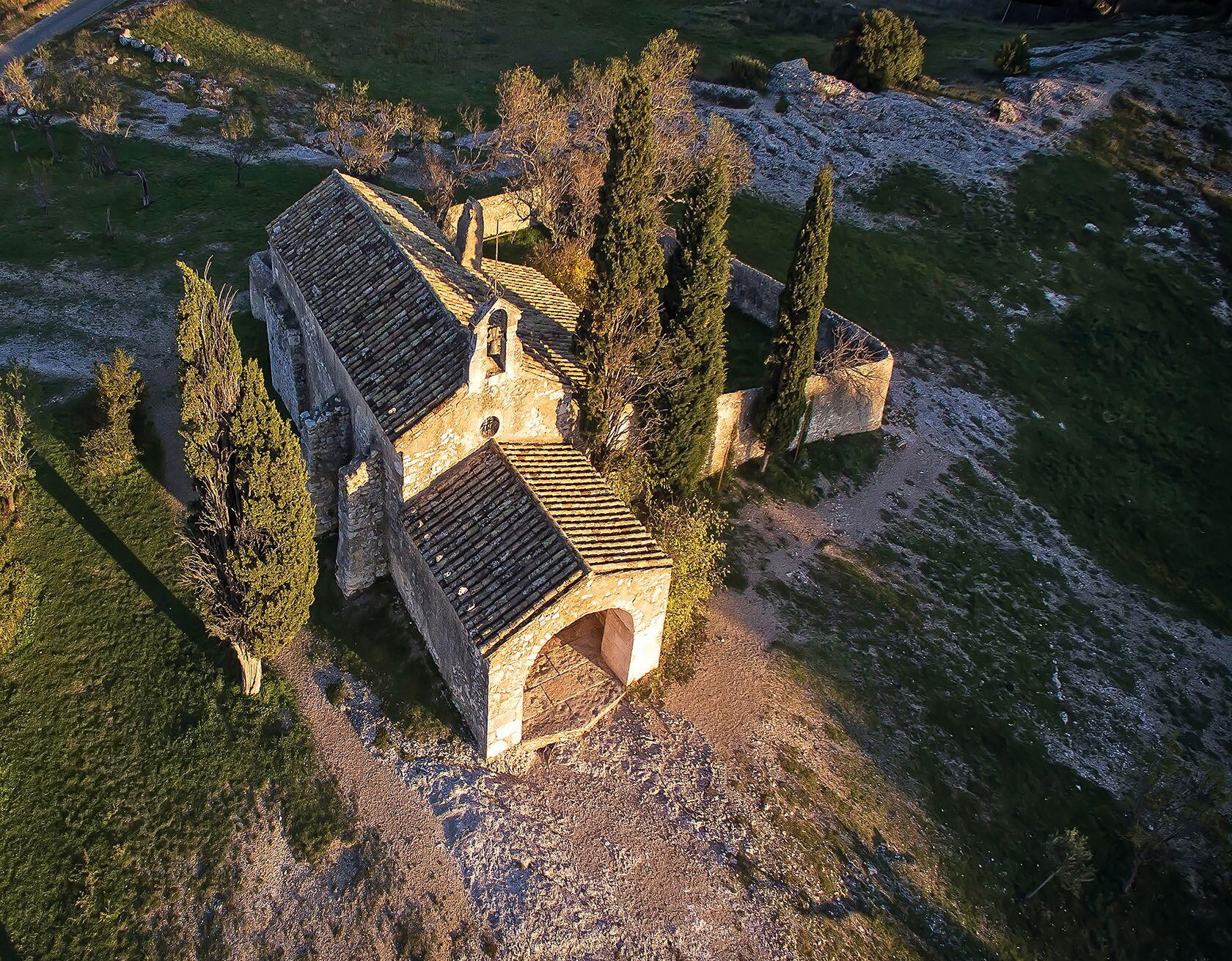 Vineyards of the Alpilles
Mas Sainte Berthe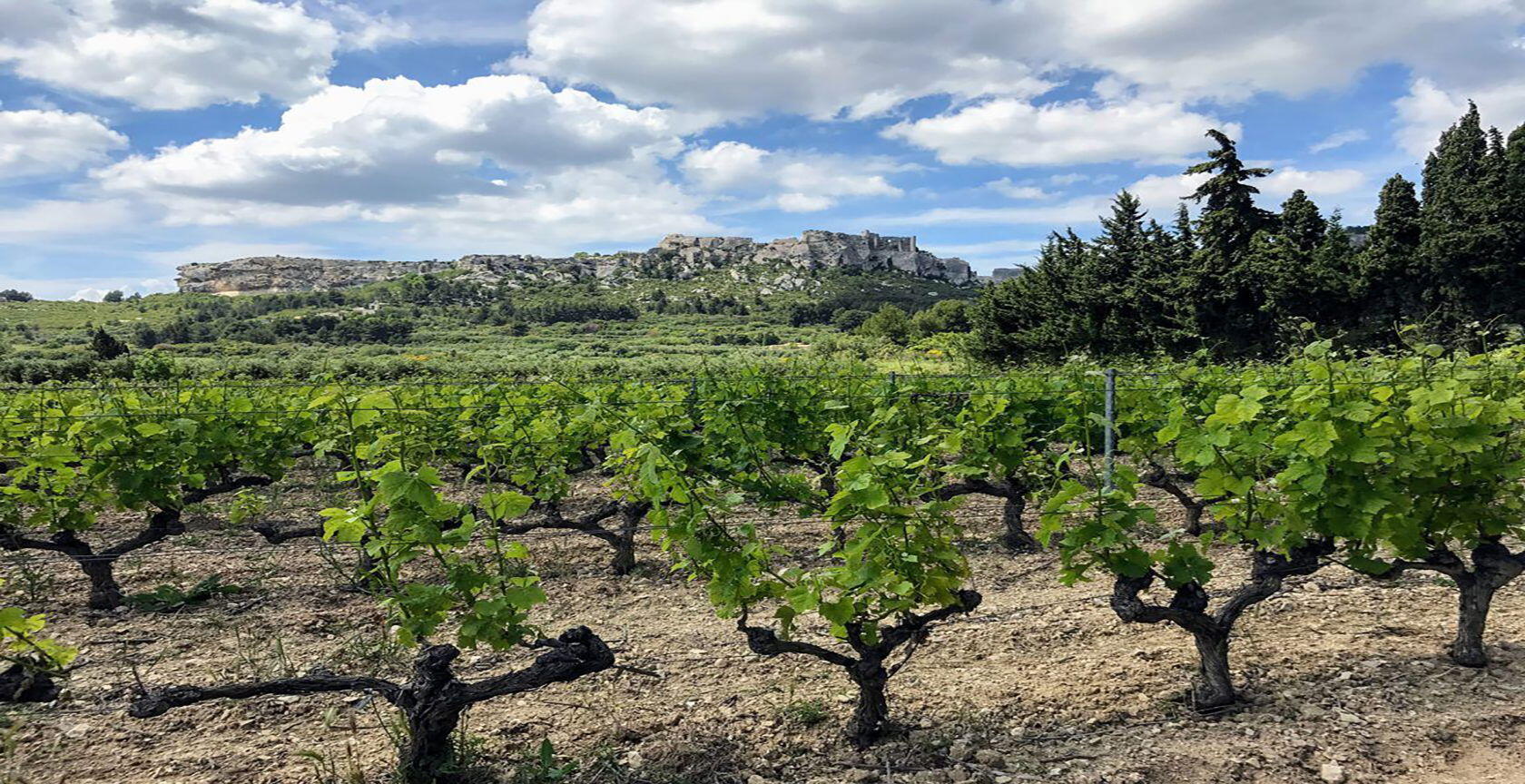 At the foot of Les Baux sits the pretty little winery of Mas Sainte Berthe. Inside is a tasting room with a knowledgeable and English-speaking staffer, ready to pour tastes and answer your questions. You can also buy olive oil, special soaps, and other goodies in the adjoining boutique.
All the wines are good and reasonably priced—typically 8 or 9 euros—but for my money, the best are the whites and rosés. In addition to bottled wine, Mas Sainte Berthe also sells boxed wine, and it's very popular—I often see someone wheeling out a few (or more) boxes when I'm there.
Mas de la Dame
Just down the road from Mas Sainte Berthe is the Mas de la Dame, with delicious wines of all colours. It sits in the middle of beautiful vineyards and boasts one of the best views of the Alpilles there is. Back in the Middle Ages, it was marked by a tall stone called a stele and Nostradamus predicted that the seas would like one day rise and come up to this stele. Let's hope it doesn't happen soon!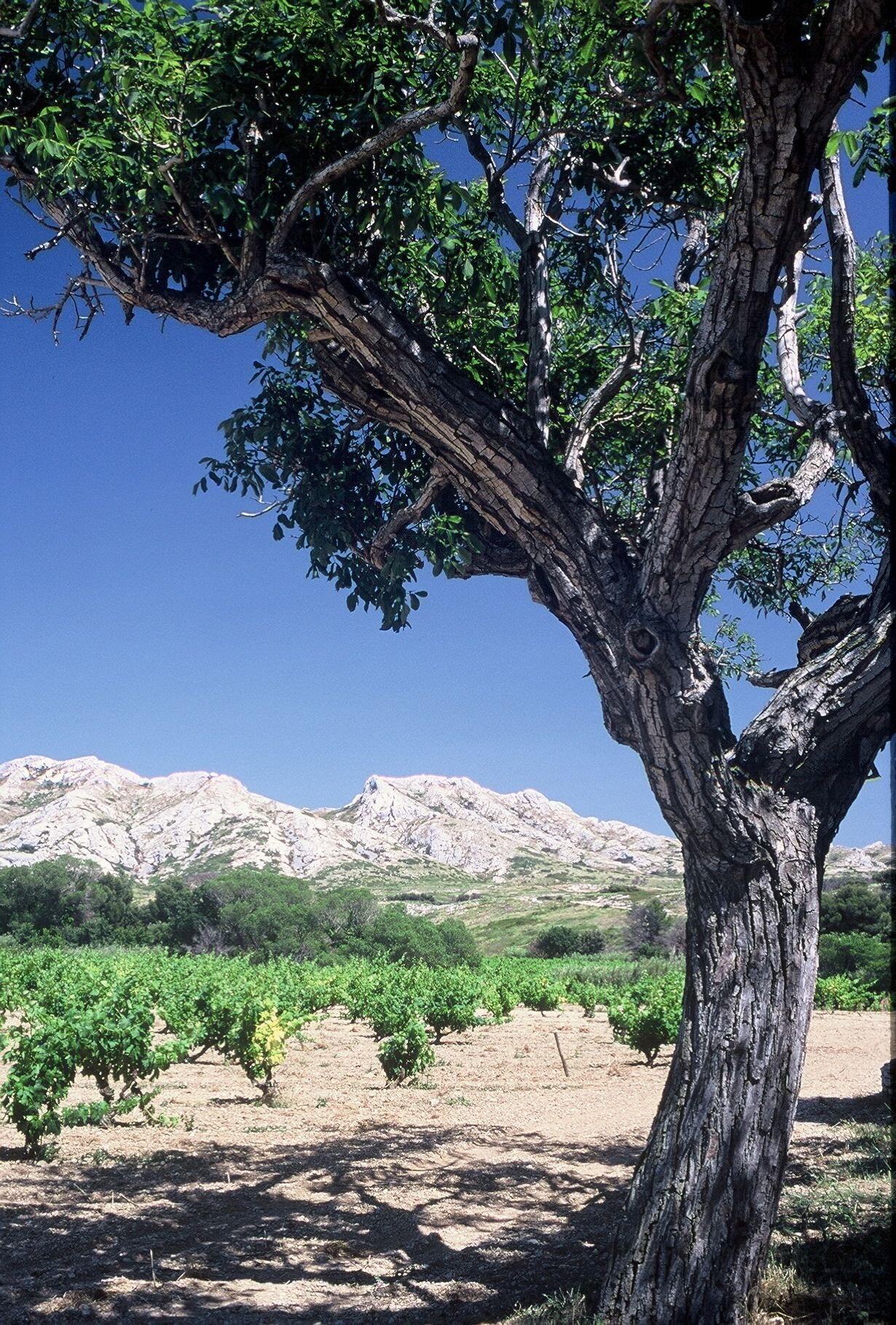 The winery has a comfortable tasting room with friendly English-speaking hosts, plus a boutique with local products. Why not try a few wines and enjoy that fabulous view?
Read about the lady winemakers of Les Baux de Provence.
Château Romanin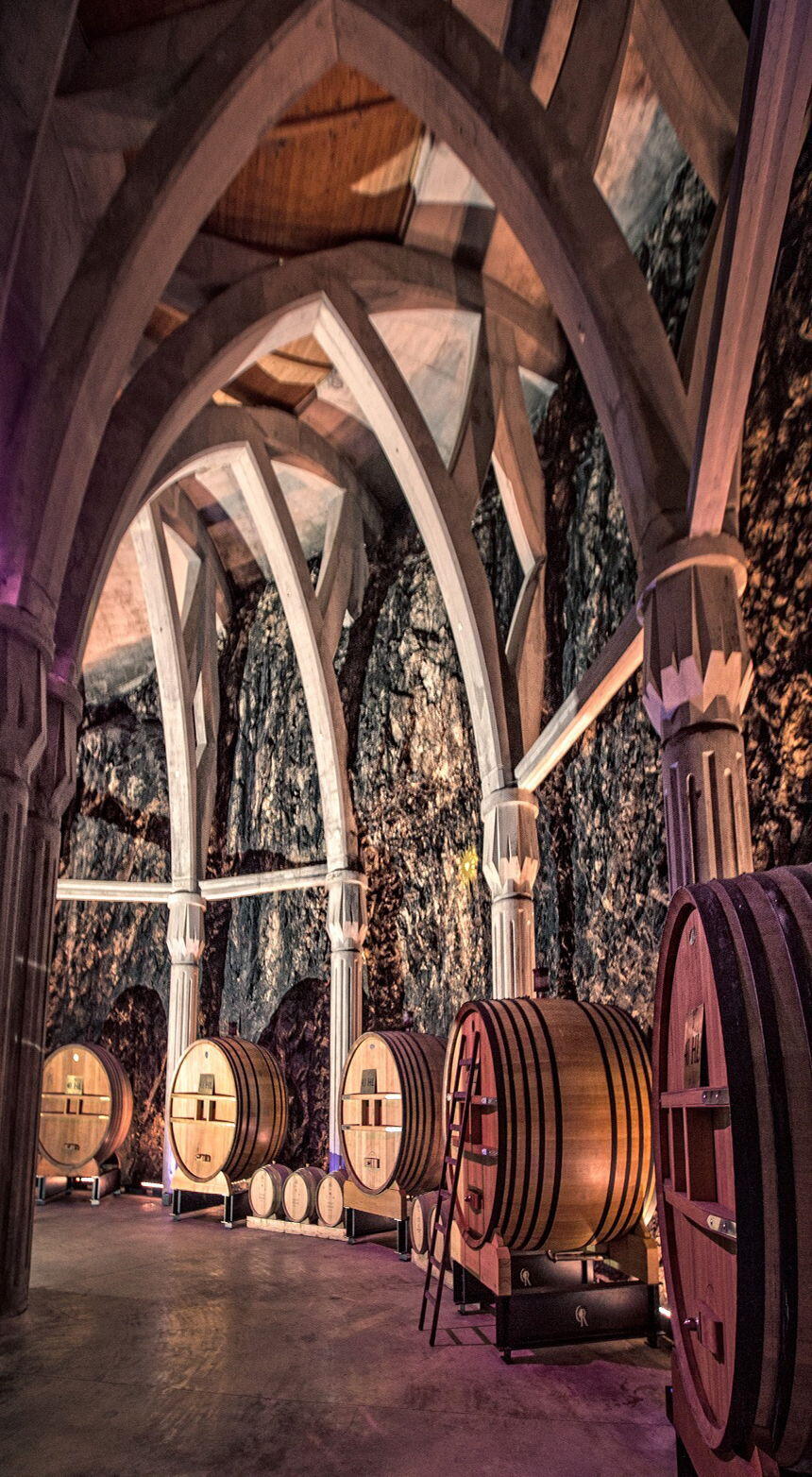 Just outside of St-Rémy, above the aerodrome where gliders take off and land, is Château Romanin. It sits next to the ruins of a famous château of the same name, which was once a medieval "Court of Love."
The winery is beautiful inside and out, with views north as far as Mont Ventoux, and the wines are outstanding. They are also pricier than most of the other local wines, but hey, you get what you pay for! The English-speaking staff will help you decide what to taste. Be sure to stop at the aerodrome on and watch the gliders soar over the Alpilles.
---
Image Credits:
Cover image: Château Romanin
St-Rémy melons: Keith Van Sickle
Les Baux: Perfectly Provence
Carrières de Lumières: CultureSpaces
Restaurant: Le Clos Saint Roch
Saint Sixte: Les Alpilles Vue du Ciel (Gilles Lagnel)
Sainte Berthe: from the winery website
Mas de la Dame: from AOP les Baux de Provence
Château Romanin: from the winery