Where to Eat in Eygalieres a List of Local Restaurants
Unlike the abundant shopping in the heart of Saint Remy de Provence, the village of Eygalieres has only a handful of boutiques. However, what this town lacks in retail opportunities it makes up for in the options for places to eat and drink.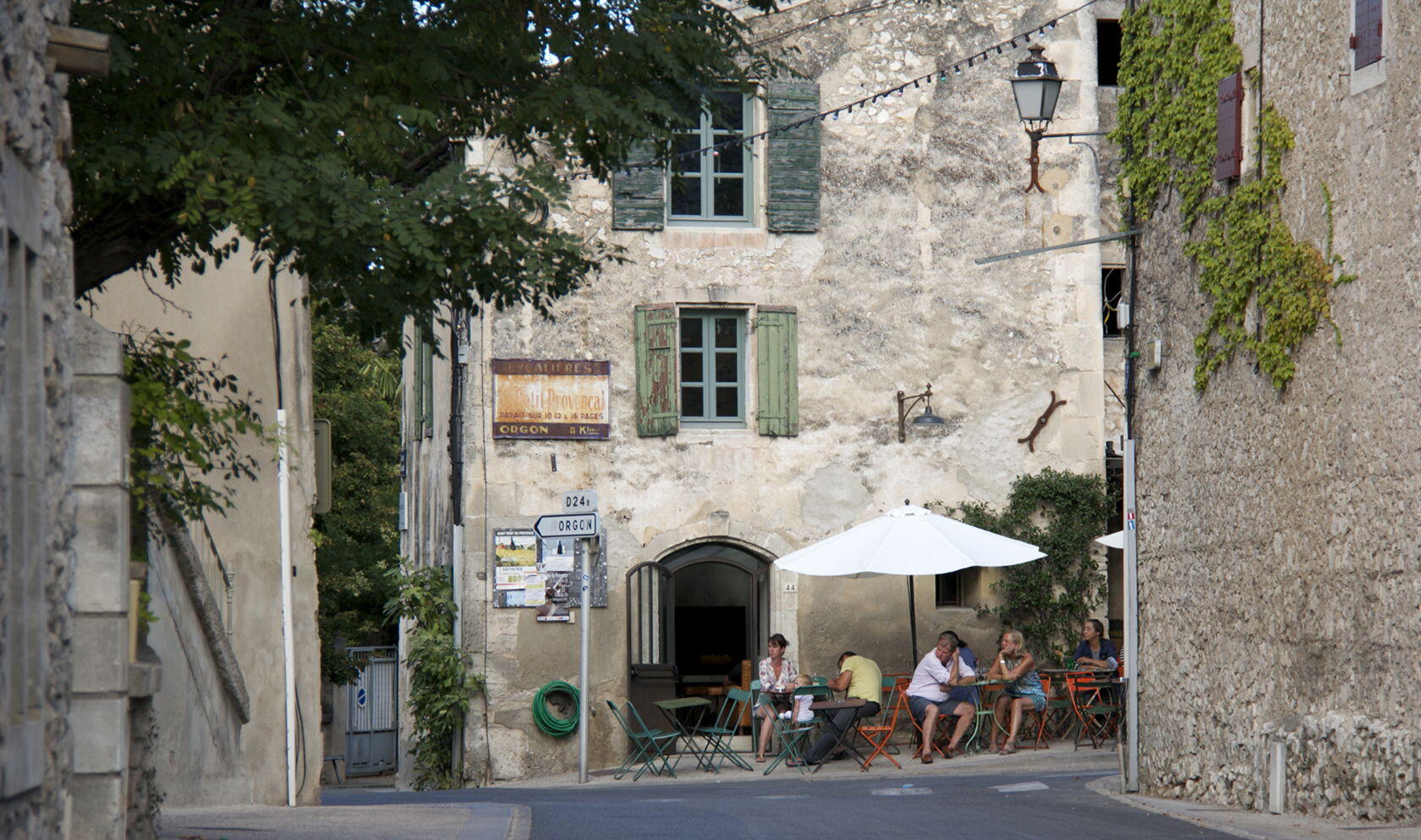 The following list of cafés and restaurants in Eygalieres is a reference guide (you can be the critic). The restaurants are listed in the order they are situated on Rue de la République, running from the top of the street near the church towards the Marie, unless otherwise noted.
---
Eygalieres Eating in Town
Chez Paulette – Just two years after opening this restaurant continues to build on a successful formula of fresh, delicious, seasonal and excellent service. Reservations highly recommended.
Rue de la République
Tel: +33 (0)4 32 62 18 19
Facebook
Closed Wednesdays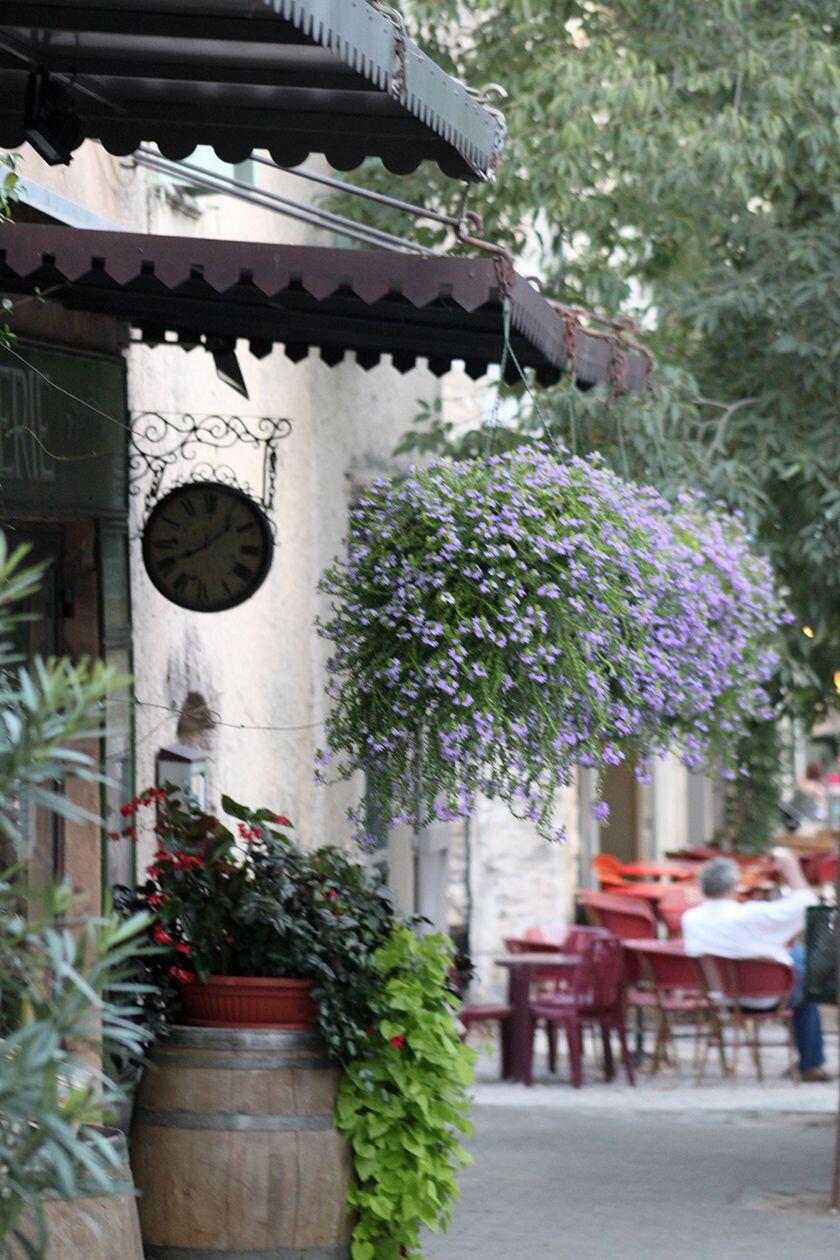 Café du Centre – A perfect name for the bar-café that is located right in the centre of town. Go for a coffee or a drink; they don't serve any food just a few salty nibbles. Open daily.
Chez Suzie Bru – Suzie and her the culinary and service team are back from Belgium along with some of the traditional menu favourites. Try the tart fine aux tomates it's a house specialty. Time will tell whether they keep the restaurant open long term. Reservations recommended.
1 Rue de la République
Tel: +32 (0) 4 68 12 20 11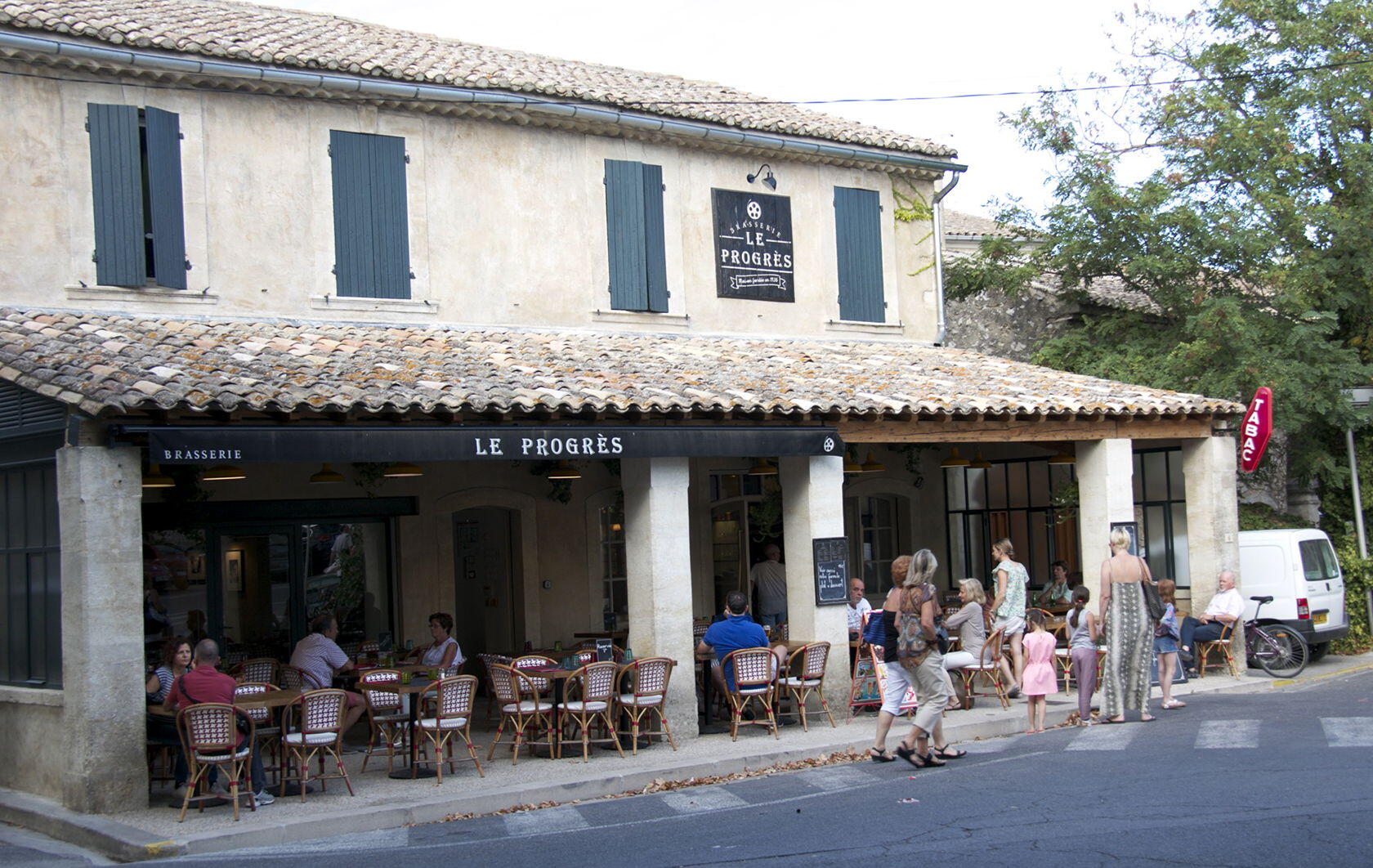 Brasserie Le Progrès – This restaurant-bar has the benefit of having a tabac license (where you buy cigarettes) and a strategic corner position. They have a daily "plat du jour" along with a regular menu that includes fresh salads, classic omelettes, burgers and don't forget the frites.
6, Rue de la République
Tel: +33 (0) 9 64 13 16 88.
Facebook
Open daily
Restaurant Gilles – This restaurant has an Italian-themed menu with thin crust pizza, a couple of pasta dishes, antipasti and a few specials. Make a reservation as space is limited. It is popular with families or those looking for a casual meal.
Place Marcel Bonnein
Tel: +33 (0)4 90 26 03 28
Facebook
Closed Tuesdays
Connected to Restaurant Gilles is the Epicerie fine et Cave à vin – a gourmet deli and wine store. The hours for the boutique are the same as the restaurant.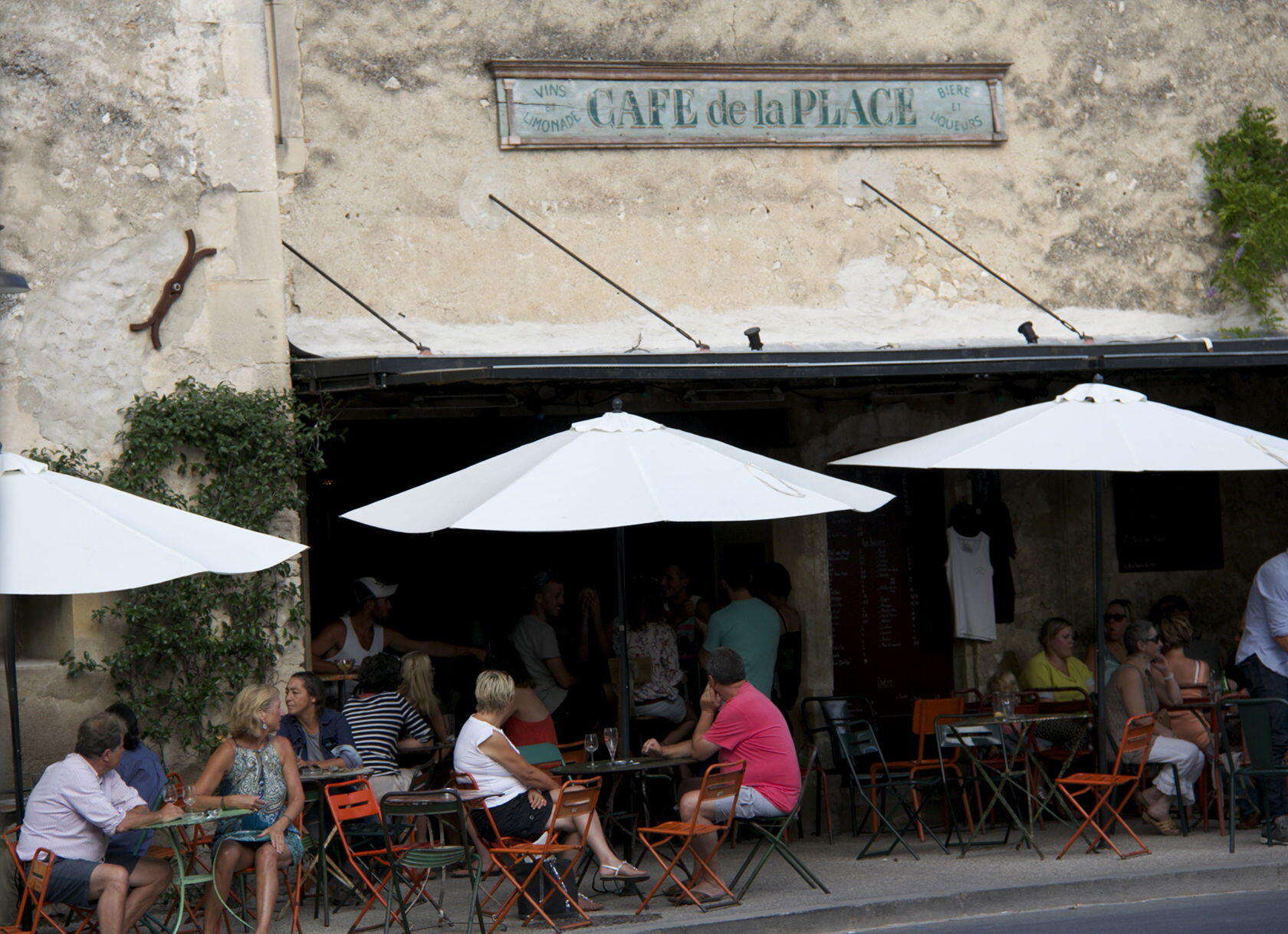 Café de la Place – This café-bar is an icon in Eygalieres, it's the place to be seen on market day, for a late afternoon apéro, for a football (soccer) match or any other occasion. They serve light charcuterie platters and a few nibbles, but really, it's about the drinks.
Place de la Mairie
Tel: + 33 (0)4 90 26 93 60
Facebook
Open daily
Bistrot l'Aubergine – This long-standing restaurant recently expanded their outdoor dining space. The food is inventive and the servings quite generous. Reservations recommended.
18, Avenue Jean Jaures
Website
Tel: +33 (0)4 90 95 98 89
Closed Wednesdays
Sous les Microcouliers – This restaurant is tucked away steps from the main street, with a terrace shaded by Microcouliers. The menu is continually changing according to seasonality and the chef's creative inspirations. Much of the produce for the list comes directly from their offsite garden. Reservations recommended.
Traverse Montfort
Website
Tel: +33 (0)4 90 95 94 53
Open daily
Some menu items are available for takeaway.
Exo-Sud Saveurs du Monde – This is a tiny restaurant with a menu influenced by the flavours of the south. They offer decidedly non-Provencal choices that include tacos, cod accras, hamburgers, egg rolls, and wraps. All the food is available for takeaway. No reservations required.
40 Avenue Léon Blum
Tel: +33 (0)4 90 15 40 63
Website
Closed Mondays and Tuesdays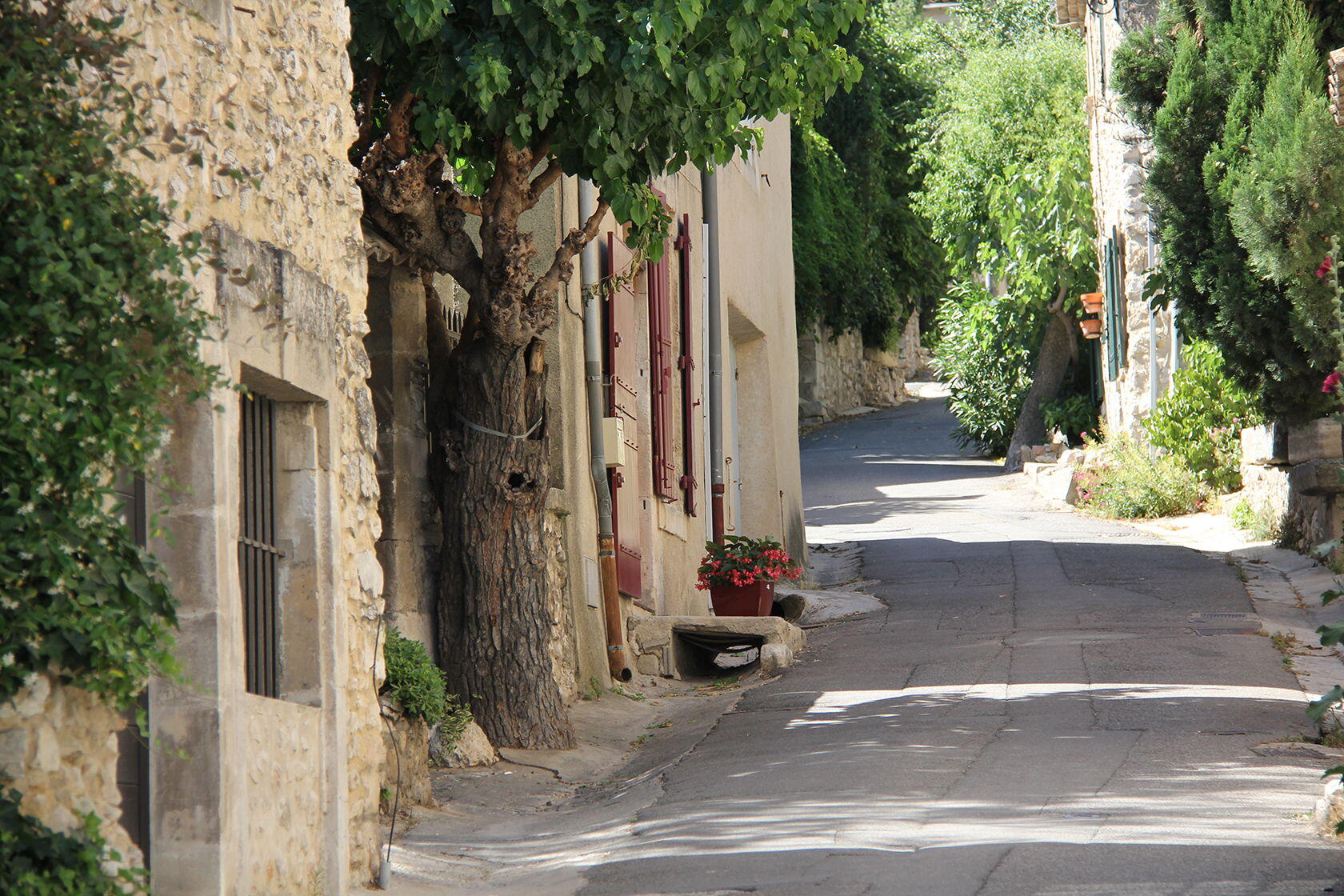 ---
A Short Drive Away
Le Lézard Gourmand at La Bastide Hotel is a 10-15-minute walk or a quick drive from the town centre. The chef's focus is organic ingredients. They have a lovely shaded terrace for lunch and a cosy dining room offseason.
765 Chemin de Pestelade
Tel: +33 (0)4 90 95 90 06
Website
Open daily
L'Opale – Located at Domaine de la Pierre Blanche, the restaurant and hotel changed owners in the last couple years. Less than a 10-minute drive from Eygalieres the setting for al fresco dining on their terrace, at the foot of the Alpilles, is hard to beat. The food is contemporary and inventive. Reservations recommended.
2950 route d'Orgon
Tel: +33 (0)4 90 26 10 00
Facebook
Open daily
Potager de la Mas – A gourmet restaurant for any occasion associated with the boutique hotel, Mas de la Rose. Although, the hotel is technically in Orgon the drive from Eygalieres is quick, and your reward is stunning setting and food that is a work of culinary art. Reservations recommended.
Route d'Eygalières
Tel: +33 (0)4 90 73 08 90
Reserve online
Closed Mondays and Tuesdays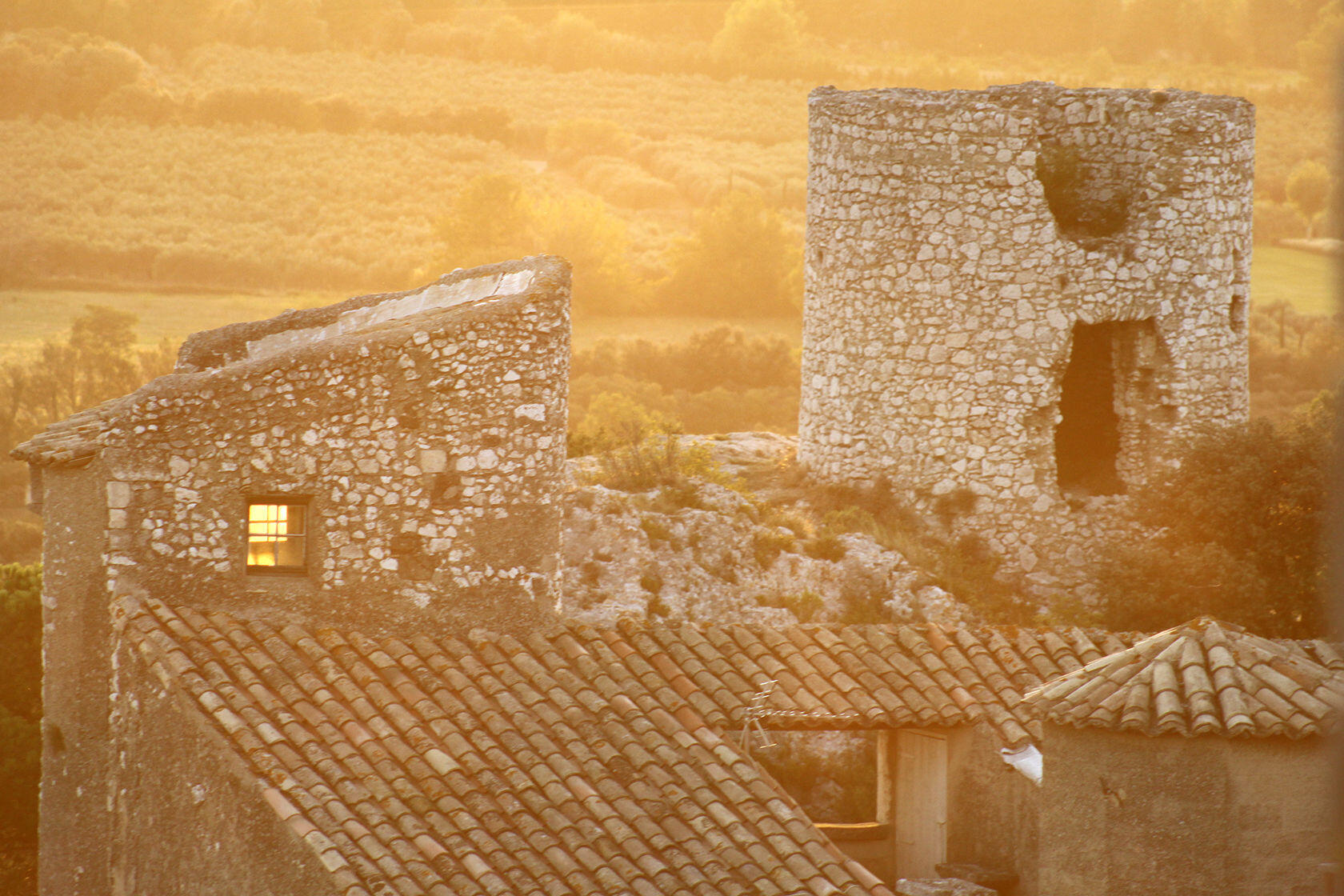 Please share this with friends and family.