9 Fun Things To Do In St Rémy de Provence
St Rémy de Provence is one of the most charming towns in Provence. Nestled at the foot of the Alpilles Mountains and surrounded by vineyards and olive groves, it's a great place to spend a few days. Here are some fun things you can do while you're there.
Walk in the Footsteps of Van Gogh
Vincent Van Gogh spent a year in St-Rémy, receiving care at the Saint Paul Monastery (Saint-Paul de Mausole) and painting masterpieces like Starry Night. You can visit his old room, which is kept just as it was when he stayed there. Be sure to ask the Tourist Office for information on walks around St-Rémy that show you places that Van Gogh painted.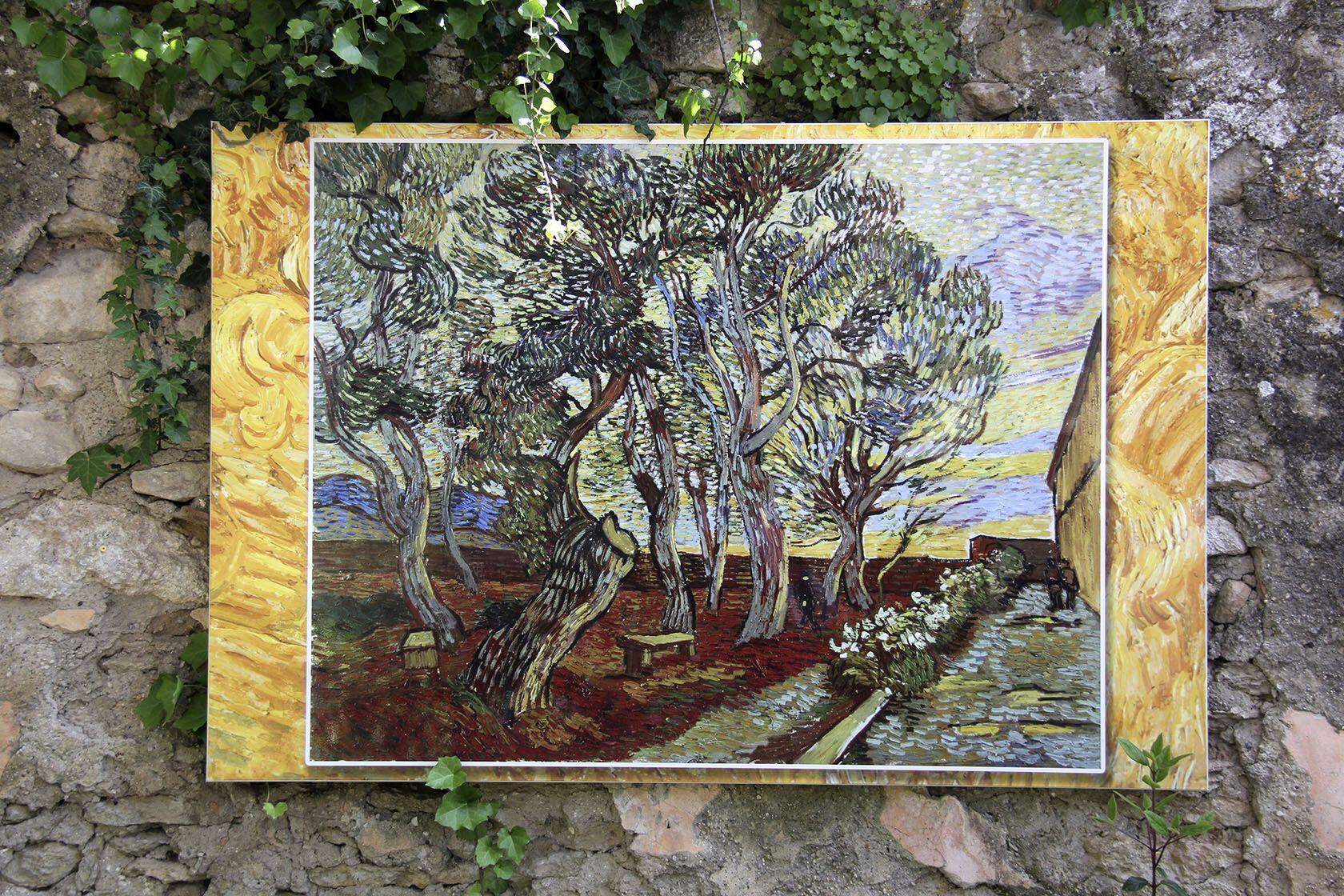 Have Your Mind Blown
Just outside of St-Rémy is the Carrières de Lumières, an indoor quarry that's been turned into the world's best sound and light show. Described as "an immersive art experience," it's hundreds of images of a great artist's works projected onto the walls and floors of several gigantic rooms, all coordinated with beautiful music. It's one of the most popular attractions in Provence and you have to see it to believe it.
Shop Till You Drop
Provence is famous for its outdoor markets and the very best one may be in St-Rémy. Held every Wednesday morning, it fills the center of town as well as some of the side streets, plus the ring road that circles the old town. Full of delicious foods, lavender, colorful fabrics and more, it's a great place to browse, sniff, taste, and buy a few souvenirs. And there's no better place to stock up for a picnic.
Stand in Awe of the Romans
Glanum was once an important city in the Roman empire and its well-preserved remains sit at the southern entrance to St-Rémy. Wander through them and imagine what it was like back in Julius Caesar's day. Just next to Glanum are a Roman mausoleum and the oldest triumphal arch in France, both big and impressive.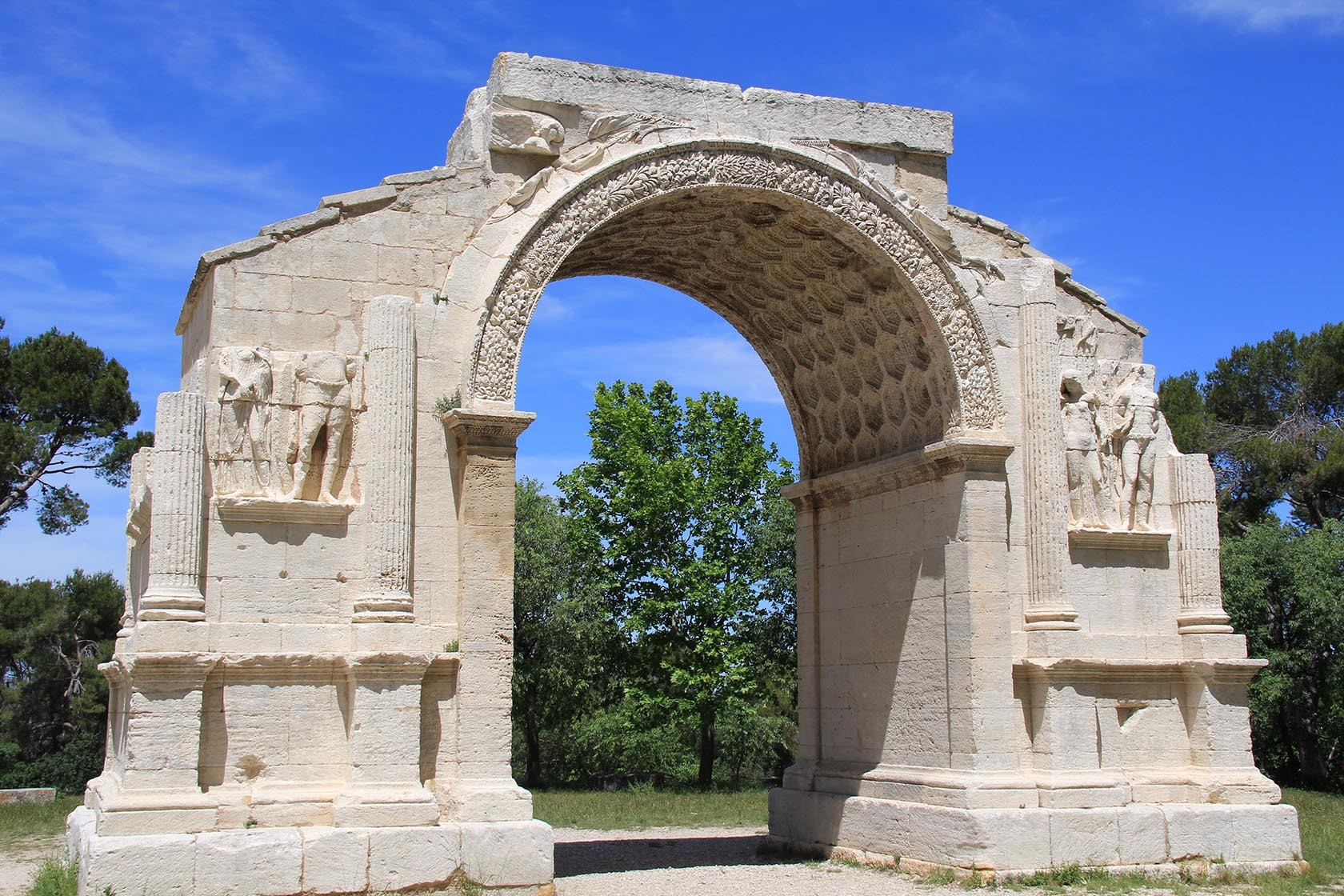 Site archéologique de Glanum (website)
Avenue Vincent Van Gogh
13210 Saint-Rémy-de-Provence
Tel: +33 (0)4 90 92 23 79
Sip Some Wine and Think of Love
Just outside of town is an outstanding winery, Château Romanin, with a beautiful tasting room. The winery's design is based on that of the original chateau, the ruins of which you can see nearby. In the Middle Ages, this chateau was the seat of an important Court of Love, where noble ladies ruled on questions of gallantry. Think about that as you sip your wine—could knights be convicted for using the wrong fork?


Up, Up and Away
On your way to Château Romanin you'll pass the Aérodrome de Romanin, a small airfield where you can see gliders take off and land. Stop and watch them for a few minutes—the planes are shot into the air with a kind of giant slingshot, and then they soar up and over the Alpilles. If you're looking for a little excitement, you can go for a ride in one of these gliders yourself, piloted by a local expert.

Aéroclub de Saint-Rémy les Alpilles (website)
Chemin de Romanin
13210 Saint-Rémy de Provence
Talk to the Animals
St-Rémy is famous for its festivals, many of which involve livestock (it's an agricultural region, after all.) The transhumance, usually held in late May, celebrates the time when sheep are taken to higher pastures for the summer. Thousands of them are marched on the ring road, along with shepherds, herding dogs and the occasional goat.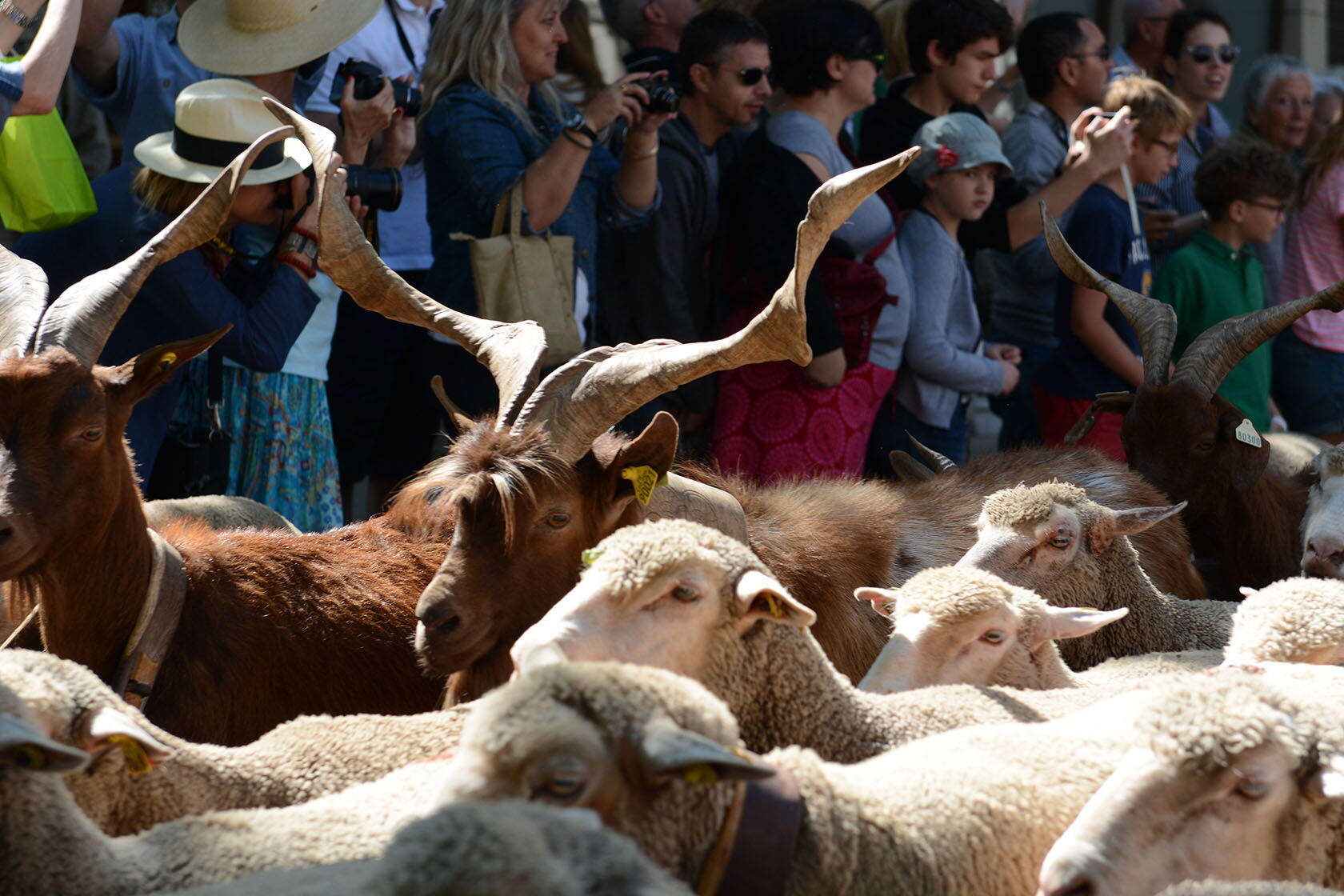 A few weeks later is the festival honoring St. Eloi, where a statue of the saint is paraded through town, followed by musicians, citizens in traditional outfits, and dozens of colorfully decorated horses (St. Eloi is the patron saint of horses.)
Enjoy the Tight White Pants
Course camarguaise is a kind of Provençal bullfighting, but unlike the Spanish variety, the bulls here don't get hurt. Instead, they have ribbons and other doodads attached to their horns and the rasateurs, the brave and remarkably fit young men, have to run up and try to take them off. It's fun and exciting and the traditional rasateur outfit includes tight white pants—very popular with the ladies.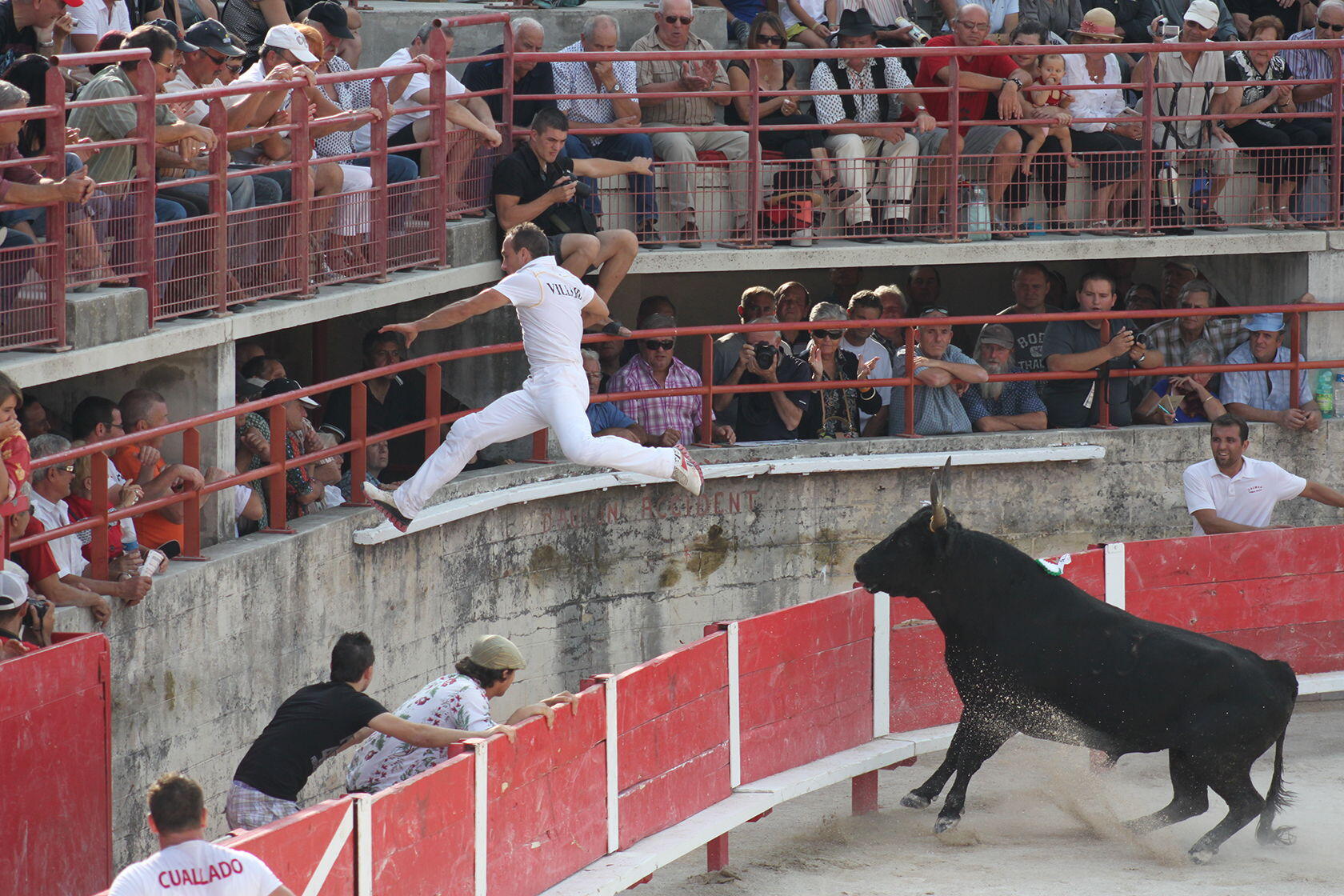 Stretch Your Legs
Ready for a little exercise? Try the hike up to the top of La Caume. If you want a challenge you can start from St-Rémy, but an easier route is to begin partway up the Alpilles themselves, at the parking lot along the road to Maussane-les-Alpilles. You'll get spectacular views on your hike—north to Avignon and beyond and south all the way to the Mediterranean Sea. If it's too hot to be up in the mountains, enjoy a shady walk instead, along one of St-Rémy's canals.