Le Clos Saint Roch a Great Restaurant Discovery in Maussane
"Every Day My Cooking Has to be Great"
 Bon rapport qualité-prix. It means "good value for money" and it's one of my favorite French expressions because…who doesn't love a great value?
So I was delighted to learn that Emmanuel Billaud, the chef at Le Clos Saint Roch in Maussane-les-Alpilles, was once awarded Best Rapport Qualité-Prix in all of Paris! The honor was bestowed by one of France's top restaurant critics for Billaud's restaurant La Grande Rue.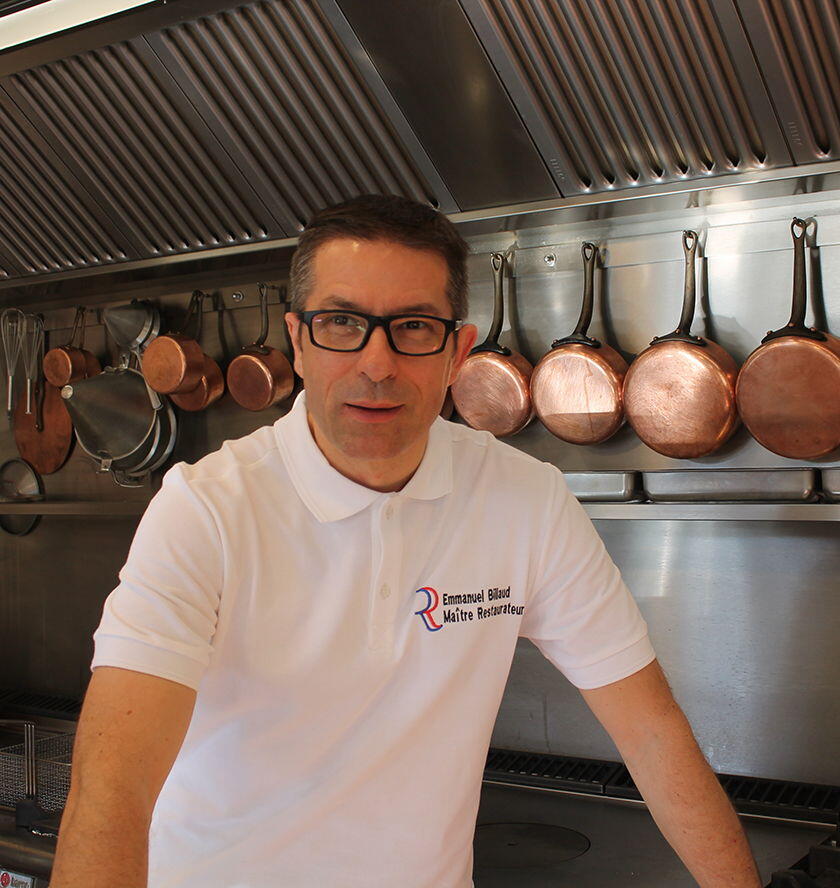 Billaud has a long and distinguished career, having trained under two of France's top chefs, Joel Rubochon and Alain Ducasse. With them, he learned to prepare dishes with sky-high quality and prices to match, but for his own restaurant, he wanted to offer top quality and reasonable prices. And he succeeded.
Emmanuel and his wife Nathalie (who ran the dining room) were happy and successful in Paris but then one day opportunity knocked. He was offered a job at the prestigious Sofitel hotel in Washington, D.C., as top chef of their restaurant. The Billauds thought, Why Not? It was a chance to live in a new country and expand their horizons as well as those of their two sons. So off they went.
After two years in D.C., Billaud was offered the top job at Sofitel's even larger restaurant near San Francisco, and again they moved. "We all enjoyed the United States very much," says Billaud, "especially California. I learned the American restaurant system, we improved our English, and Nathalie and I became avid bikers."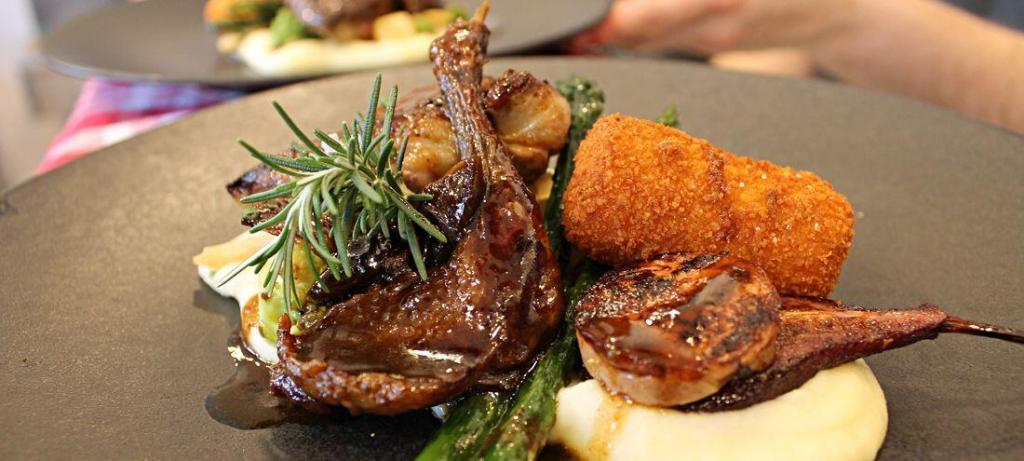 But as much as they appreciated the Golden State, la belle France beckoned. So in 2011 the family moved back to their native land and opened Le Clos Saint Roch. As in their first restaurant, Emmanuel runs the kitchen and Nathalie runs the dining room. And the focus remains on that all-important bon rapport qualité-prix.
At Le Clos Saint Roch, everything is fait maison (homemade) and uses only the freshest ingredients. For his outstanding cooking, Billaud has been granted the prestigious title of Maître Restauranteur (Master Restauranteur) by the French government.

And what food this master makes! Try the duck terrine in puff pastry, surrounded by Jerusalem artichokes. Or the sea bream with fregola and asparagus. And don't miss the lamb shoulder, slow-cooked to tender deliciousness.
Be sure to check the daily three-course menu of starter, main course and dessert. At just 32 euros, it's an outstanding value. Eat here once and you'll find yourself returning again and again.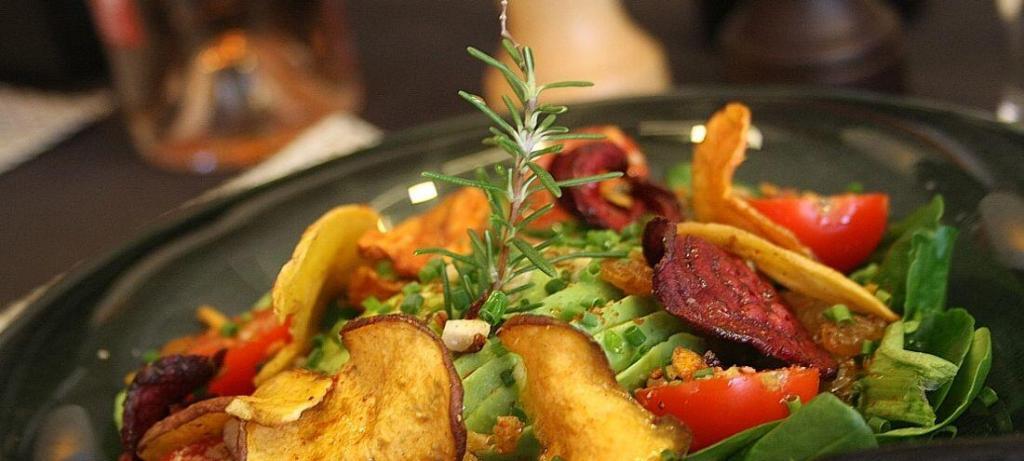 "Grilling" the Chef:
I had the chance to sit down with Emmanuel Billaud and ask him a few questions. Here are the highlights.
Why did you choose Maussane-les-Alpilles?
Of course, the beauty of Provence was hard to resist. And Maussane is attractive to tourists, which allows me to have a healthy business.
And then I fell in love with the space! I entered through the kitchen, then walked through the main dining room and the private dining room, and finally went upstairs to the family apartment. After ten minutes I told the real estate agent that I was ready to make an offer.
What made you fall in love?
It's a perfect size, seating 35 diners. It's big enough that I can offer a good range of dishes but small enough that I can give each one the attention it deserves.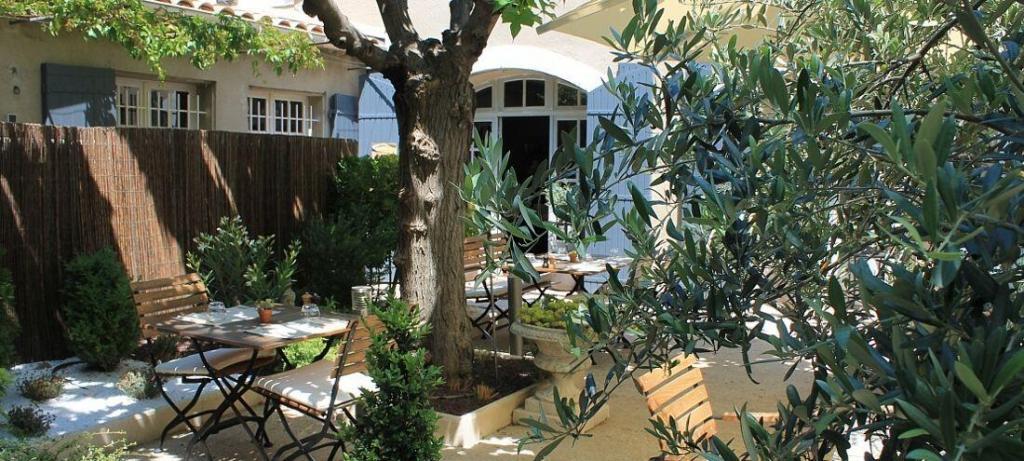 The restaurant has a beautiful outdoor terrace, in the sun but shaded, and enclosed on three sides to protect from the wind we sometimes get in Provence. Most of our meals are served here during the warm months. The indoor space is equally charming, with a large, inviting fireplace that keeps it warm and cozy in the cooler months. And because we are away from the town's busy central square, as lovely as that is, we can offer our customers a more intimate dining experience.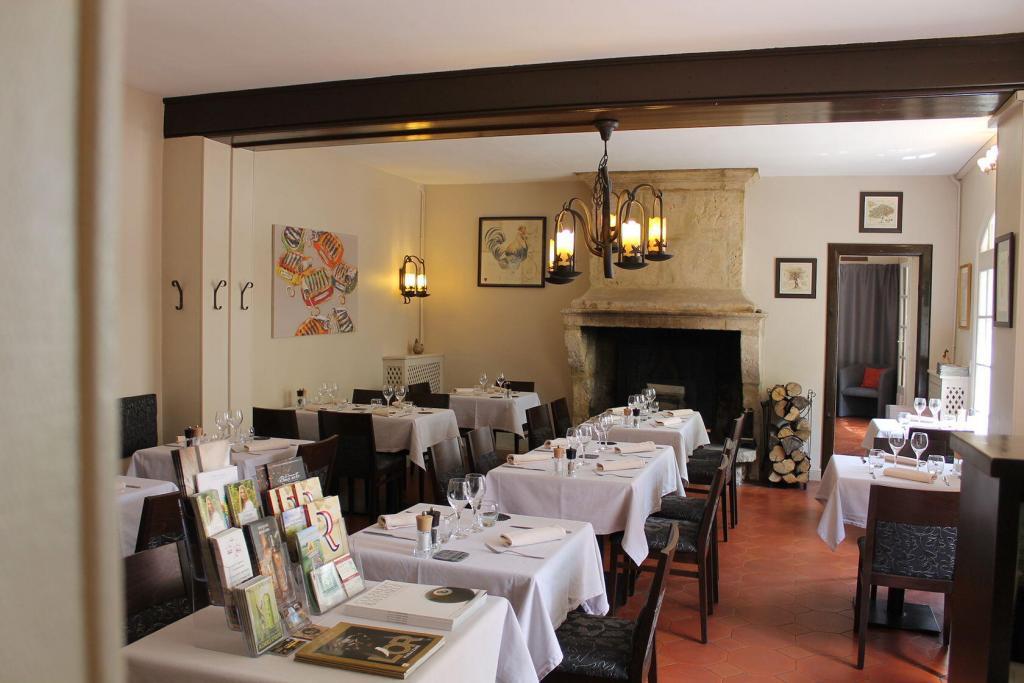 You've run restaurants in Paris, the United States and Provence. How would you describe the differences?
I would say that Paris and Washington D.C. are similar in that diners in those cities prefer more complicated dishes. They are formal cities and business often takes place over a meal. In California and Provence, which are more casual places, the emphasis is on simpler preparations that bring out the wonderful flavors of the ingredients.
In terms of the quality of those ingredients, the best are in Provence, without a doubt. California is an agricultural state but some of the food is grown on large farms where it is harder to maintain top quality. And the food available to me in Paris often came from foreign countries with lower standards than France.
By contrast, almost all of the food I use at Le Clos Saint Roch is grown locally on small farms, many of them organic, and I am able to select the ingredients myself. In Paris, if I wanted zucchinis, I had to order them and a crate arrived the next day. Here, I just walk across the street and get what I need.
With such high quality, why don't you charge more?
I think it is important that the customer has a good experience and wants to come again. High prices make it hard to build repeat business. Because I charge reasonable prices, my customers are happy to return.
My goal is for each and every customer to have a memorable meal. Every day my cooking has to be great.
Book Your Table
Le Clos Saint Roch (website)
87 Avenue de la Vallée des Baux
13520 Maussane-les-Alpilles
Tel / Fax: +33 (0)4 90 98 77 15
leclosaintroch@yahoo.com
Reservations accepted by email or phone
Closed: Wednesdays and Thursdays