Elizabeth Bard's Financiers aux Abricots et à la Lavande
This recipe for a sweet snack, mini-cakes, comes from Elizabeth Bard's latest book Picnic in Provence: A memoir with Recipes. The author combines the flavours of Provence apricot and lavender in a traditional French dessert. The recipe is published with the author's permission.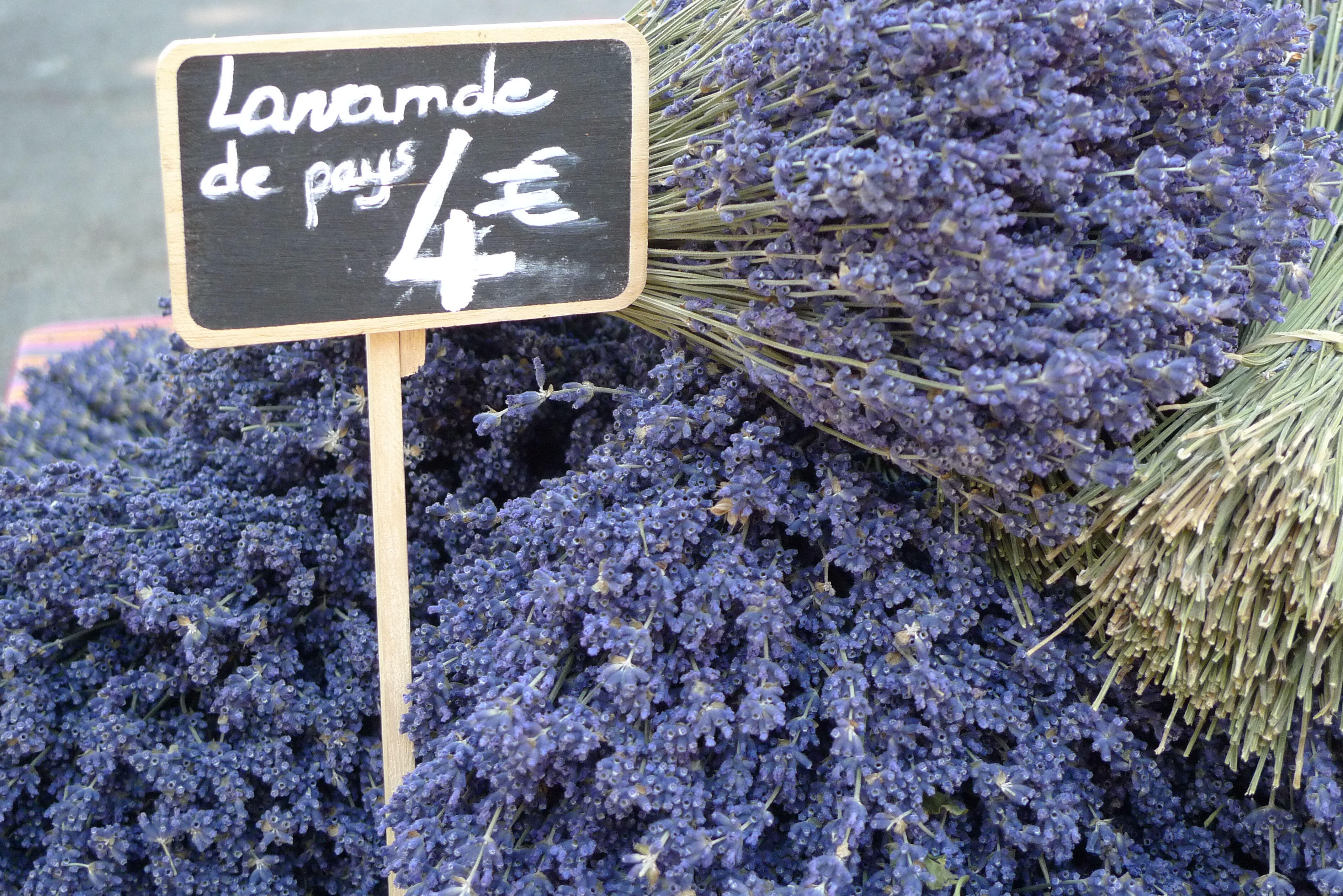 Mini–Almond Cakes with Apricot and Lavender - Financiers aux Abricots et à la Lavande
Just as the first sun-kissed apricots arrive at the market, lavender fields all over Provence are bursting into bloom. They are a perfect pair. These mini–almond cakes are gluten free, a treat for a special summer breakfast or teatime in the garden.
Ingredients
7

tbsp

Unsalted butter, at room temperature

½

cup + 2 tbsp

Sugar

2

large

Eggs

½

tsp

Almond extract

(or a few drops of real bitter almond essence, if you can find it!)

½

tsp

Vanilla extract

1¾

cups

Almond meal

(ground almond flour)

1

good pinch

Coarse sea salt

¼

tsp

Lavender grains, plus a few for garnish

6

small

Apricots, halved & pitted

1

tsp

Light brown sugar or raw cane sugar for garnish
Instructions
Heat the oven to 400°F.

Whip the butter until light and fluffy. Add the sugar and beat un- til combined. Add the eggs one at a time, beating well after each addition. Add the almond and vanilla extracts; fold in the ground almonds until thoroughly combined. Add a good pinch of coarse sea salt and the lavender grains to the mix. Stir to combine.

Line a muffin tin with aluminum-foil cupcake wrappers (paper wrappers will stick). Divide the batter evenly into 12 mini-cakes (a heaping tablespoon of batter for each should do it).

Place an apricot half, skin side down, in the center of each mini- cake. Place 1 or 2 lavender grains (resist the urge to add more) on each apricot. Sprinkle the fruit with a pinch of brown sugar.

Bake for 20 minutes, until golden brown. Cool on a wire rack. I peel the wrappers off before serving, but you don't have to, especially if you are taking them on a picnic or otherwise transporting them.