Enjoying the French Riviera Lifestyle in Cannes
Helen Bates and her husband, Niall, have lived in the South of France for 15 years after leaving their finance careers in London. They run a small property rental business in the heart of Cannes, offering affordable, stylish properties that offer everything you need for a holiday on the Riviera. They have two very active boys, and it's down to them that Helen started blogging about family activities in the area. She is also a part-time teacher (math and English) and photographer.
---
French Riviera Living
Tell us a bit about where you live on the Côte d'Azur?
We live just outside Cannes, in the South of France. Cannes is a seaside town in the heart of the French Riviera with an old town, a port full of classic and motor yachts and countless great restaurants, hotels and beaches. It is famous for its celebrity festivals, mega yachts and glamour, but deep down, it is still a tiny fishing town with a vibrant local heart.

Locals love the 'split-personality' of the town. We have the glitz and glamour of the big festivals, including the Film Festival and all the razzmatazz and celebrities surrounding it. For most of the year, Cannes is just a friendly local town with great restaurants, markets, beaches, and weather!
Market day is almost every day in Cannes. The fresh food, fruit and vegetable market, Marché Forville, is on every day except Monday when it's an antique market. I love the artisanal pasta stall in Forville market – the pasta is to die for!

Why (in your opinion) is Cannes an excellent place for someone to visit?
Cannes is world-renowned for its glamour and is on most people's 'to-visit' list – coupled with great beaches, markets, shopping and restaurants, it has everything you need for a fabulous holiday. In addition, most people don't appreciate that Cannes is also an excellent springboard for exploring the whole area of the Cote D'Azur. Within easy reach are St. Tropez, Monaco and even Italy. The Esterel mountain range is on the doorstep with excellent hiking opportunities and a fantastic coastal drive, plus the stunning Mercantour national park is only 1h30 away.
Is there a must-see attraction near Cannes?
The Isles des Lerins are two islands only a 30-minute boat ride from Cannes. They are a world away from the hustle and bustle of town and are an absolute haven of peace and beauty. Moreover, from 2021, there is now an underwater museum of statues that have been sunk just off the islands, which you can snorkel down to. We can't wait to check them out!
Écomusée sous-marin de Cannes is an area reserved for swimmers and scuba divers south of l'île Sainte-Marguerite and is the home of six (6) giant two-metre faces resting on the seafloor. The city invited artist Jason deCaires Taylor to develop the project, the first of its kind in France.
Eating and Drinking in Town
Where do you go for coffee?
I am not a big coffee drinker, but I like a brisk morning walk along the seafront and grabbing a coffee and croissant from one of the food outlets / cabanes there.
Do you have a favourite bakery?
Jean Luc Pele is a lovely bakery on Rue Meynadier – they make fantastic sandwiches and pastries. Oh, and chocolate!
Where do you recommend for casual lunch with friends?
It has to be one of the beach restaurants on Plage du Midi or La Croisette – a fresh, crisp salad or moules frites with the sand between your toes and the sea lapping onto the shore is a year-round luxury.

Where is your go-to spot for an apéro?
I love the Radisson Blu rooftop bar for an apero – the views over the Esterel, with the sun setting, is out of this world.

What is your top pick for a romantic dinner?
Very definitely, Le Maschou in Le Suquet (15 Rue Saint-Antoine) is the perfect spot for a romantic dinner—a cave-like restaurant with candle-lit tables and meat grilled over an open fire. The set menu includes a basket of crudites from the local Marché Forville, a glass of sangria, and a selection of meat and desserts. Top tip – the chocolate mousse is fantastic.

Where do you like to go for dinner with friends?
If you want a great, fun and lively night out, my top pick is Le Salon des Independants in Le Suquet – it's a set menu (with choices for main and dessert) with wine and shots of vodka (!) included, and they always have live music after the meal. It's not the spot for a diner à deux, but you can't beat it for a group of friends!
What about family-friendly dining?
If we are eating out with the family, we like to get an early table at La Piazza – the food is top-notch, and they are great with kids.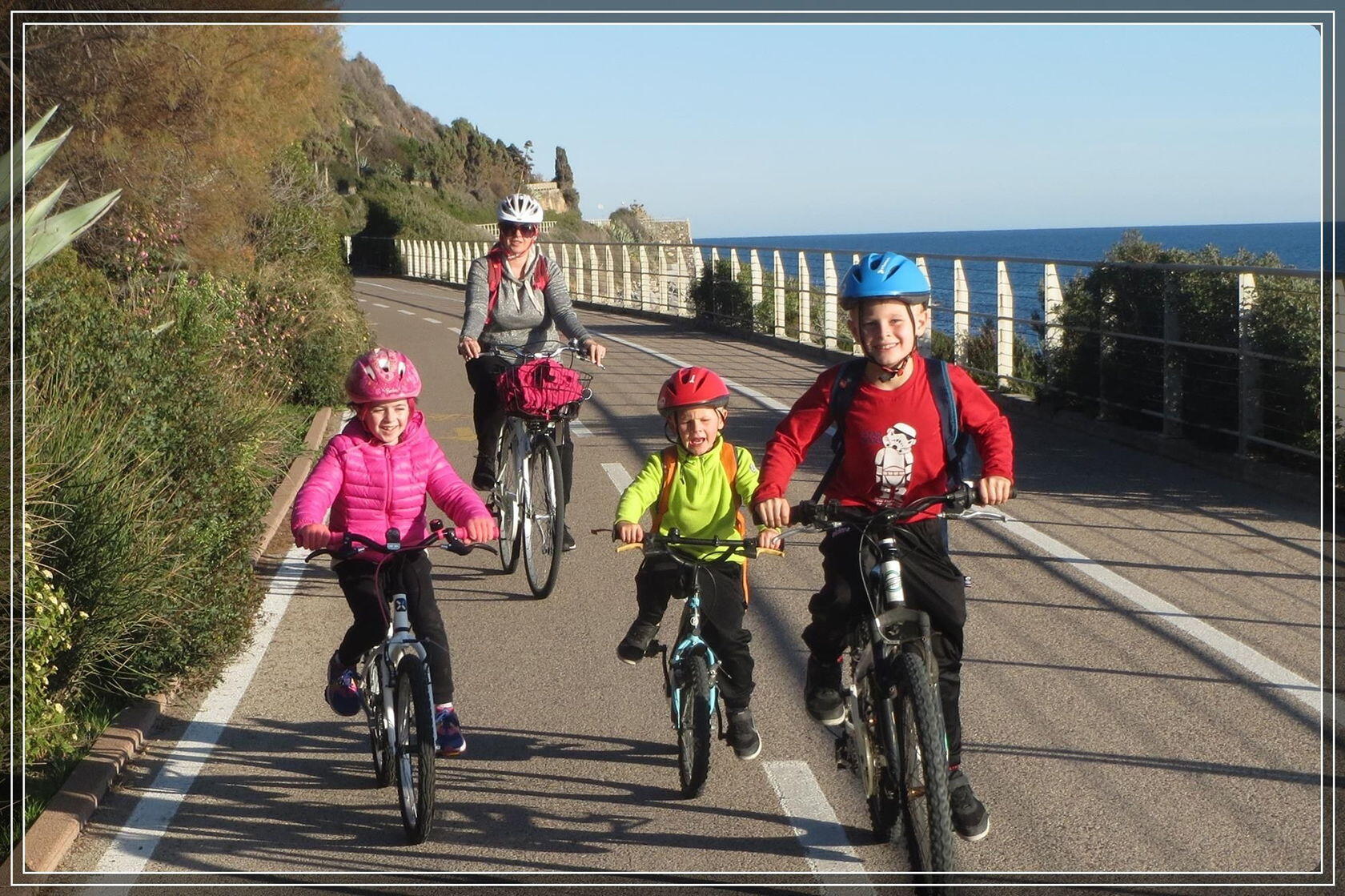 Additional reading:
Top 8 French Riviera Things to do en Famille.
Tons of Summer Family Fun on the French Riviera
Exploring from Cannes
What is the best day trip from Cannes?
For something completely different, the best day trip is to one of the Wonders of Europe and the European Grand Canyon – the Gorges du Verdon. It's about a 1h45 drive from Cannes but is worth every bit of the journey time. You can rent kayaks, boats, pedaloes and stand-up paddles to explore the gorge on the water or strap on your hiking boots and take on some fabulous hiking routes there.

Where to Stay in Cannes
If money was no object, where would you recommend staying?
It must be the Grand Dame of Cannes – The Carlton Intercontinental. It's undergoing a massive refurbishment program, so I can't wait to see what it's like when it reopens. Think sea views, luxurious fittings and 5 * grandeur.
Where do you recommend staying for comfortable accommodation?
For me, it would always be a self-catering apartment giving you the flexibility to eat in or out as you, please. You will always get more bang for your buck with self-catered accommodation vis-a-vis hotels' size and location. These apartments are all ideally located and fully equipped to set you up for a beautiful family holiday – www.chicgites.com.