Book Review: The Little Vineyard in Provence
Literary Escapism
Sometimes you need an escapism book, and sometimes you need to escape. Author Ruth Kelly delivers both in her book The Little Vineyard in Provence, published in 2019. This novel is Ruth Kelly's first book under her signature. However, she has ghostwritten several bestselling books. As a freelance journalist, her work has featured by many print media outlets including the Daily Mail, the Daily Mirror and The Sun. Her magazine experience includes working as News Features Editor for Grazia, Deputy Features Editor for Look magazine and helping More magazine relaunch. She has also worked in TV as a news producer for Richard and Judy, and a writer for Endemol.
Book Review: The Little Vineyard in Provence
The protagonist Ava receives a one-two punch of bad luck. First, her lying, cheating husband of 23 years, Mark slithers away from the marriage leaving behind a mountain of debt. Then the news of her beloved grandfather's death, whom she had not seen since she was a child in the summer of 1985. Laced on top of that tight financial situation is an ungrateful 20-something daughter, Sophia.
Swimming in the debt load left behind by Mark's gambling habit, Ava is at her whits end. At the same time, she receives notification that her grandfather left her Chateau Montrose a vineyard in Provence in his will. The practical solution is to sell the property and use the funds to pay off Mark's liabilities, including six (6) months of overdue mortgage payments. However, Ava's friend Emilia pushes her to take a trip to the South of France and at a minimum, assess the property.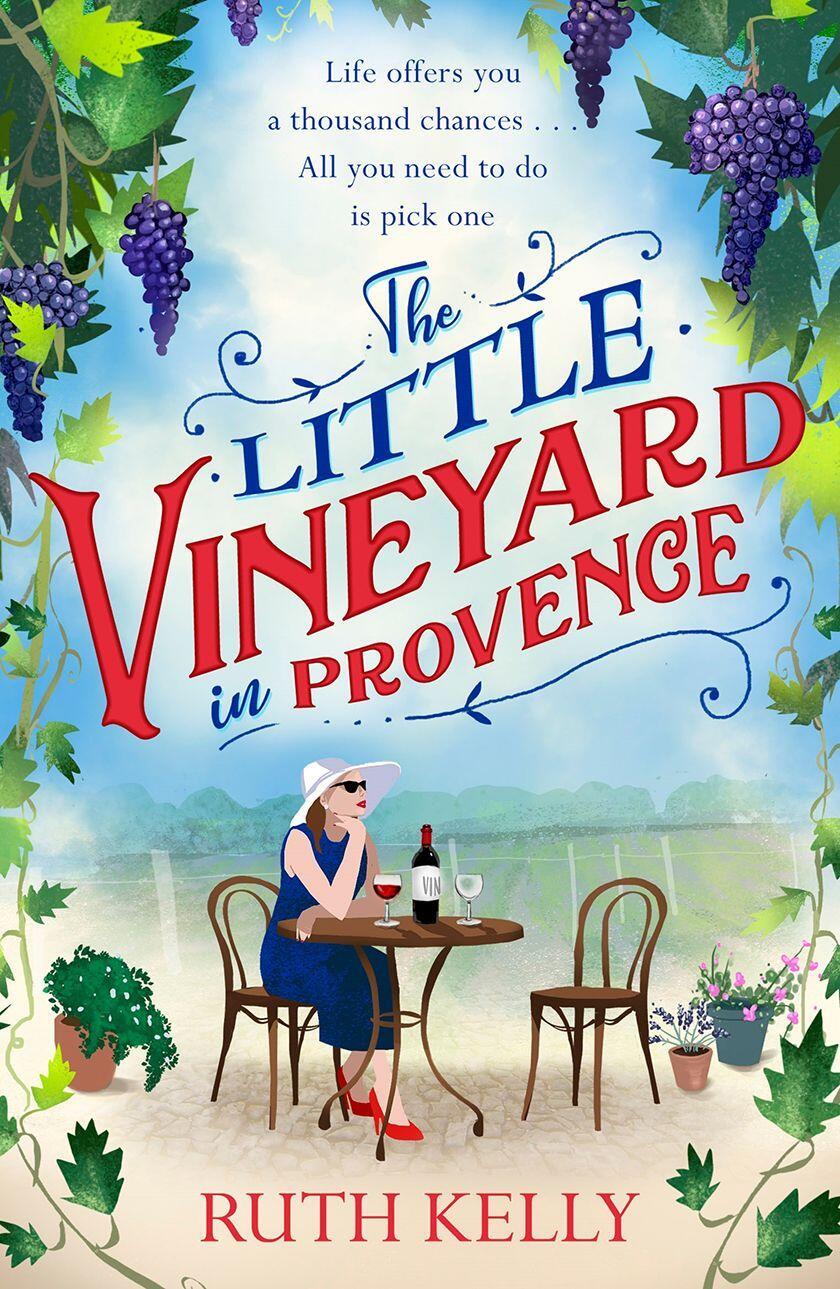 Arriving in sunny Provence provides a boost to Ava's spirits, helped by fresh croissants and local rosé. However, the poor state of the vineyard is a shock and dissolves her happy childhood memories. What can she do with the land and its unkempt vines? Selling to a property developer appears to be a practical solution. However, her heart filled with memories of her grandfather won't allow that course of action.
The Little Vineyard in Provence offers up intrigue, hope, a sexy lover and some surprising twists and turns. This book is a page-turner, perfect for a holiday read or that dose of escapism anytime.
Published by Trapeze The Little Vineyard in Provence is available on Amazon (click here) in paperback or Kindle versions. Or, click the book cover below.